Within a year of the Russia-Ukraine war, the United States, without deploying any troops to the ground, has expended in Ukraine over fifty percent of the average annual aid it provided during the Vietnam War period from 1965-1975, according to a study conducted by Germany's Kiel Institute for the World Economy (IfW).
Research by IfW found that US military aid to Ukraine between January 24, 2022, and January 15, 2023, touched €44.34 billion (approximately $47 billion), compared to the average annual expenditure of €86.55 billion (roughly $92 billion) in Vietnam during 1965-75 war period.
IfW is an independent non-profit that researches the drivers and impact of global economic activity. The recent study was released last month as part of the institute's 'Ukraine Support Tracker' initiative, which tracks military, financial, and humanitarian aid to Ukraine by 40 governments in the aftermath of Russia's invasion of Ukraine.
According to IfW's research, there are significant differences in the scale of support across countries, both in absolute terms and as a percent of the donor country's Gross Domestic Product (GDP), and the United States is by far the largest single bilateral supporter of Ukraine, as of present.
In terms of percentage of GDP, the US military aid to Ukraine has already reached a quarter of its expenditure in Vietnam, according to IfW's study, which found that US military spending in Ukraine is 0.21 percent of its GDP compared to the annual average in Vietnam, which was 0.96 percent of GDP at the time, during 1965-75.
While the IfW study mainly focuses on assessing the military, financial, and humanitarian aid promised by governments to Ukraine over the past year, it also has a chapter dedicated to historical comparisons of US military aid.
These historical comparisons do not just include the Vietnam War but the Korean War, Afghanistan War, and Iraq War, as well.
US Military Aid To Ukraine
If we consider the Afghanistan conflict, the most recent example of major US military involvement in an overseas conflict, the yearly average of US military expenditure during the Afghanistan conflict is slightly less than US military aid to Ukraine.
The US military spending in Ukraine between January 24, 2022, and January 15, 2023, touched around $47 billion, which exceeds the average annual US military expenditure in Afghanistan of around $44 billion, as per IfW's study.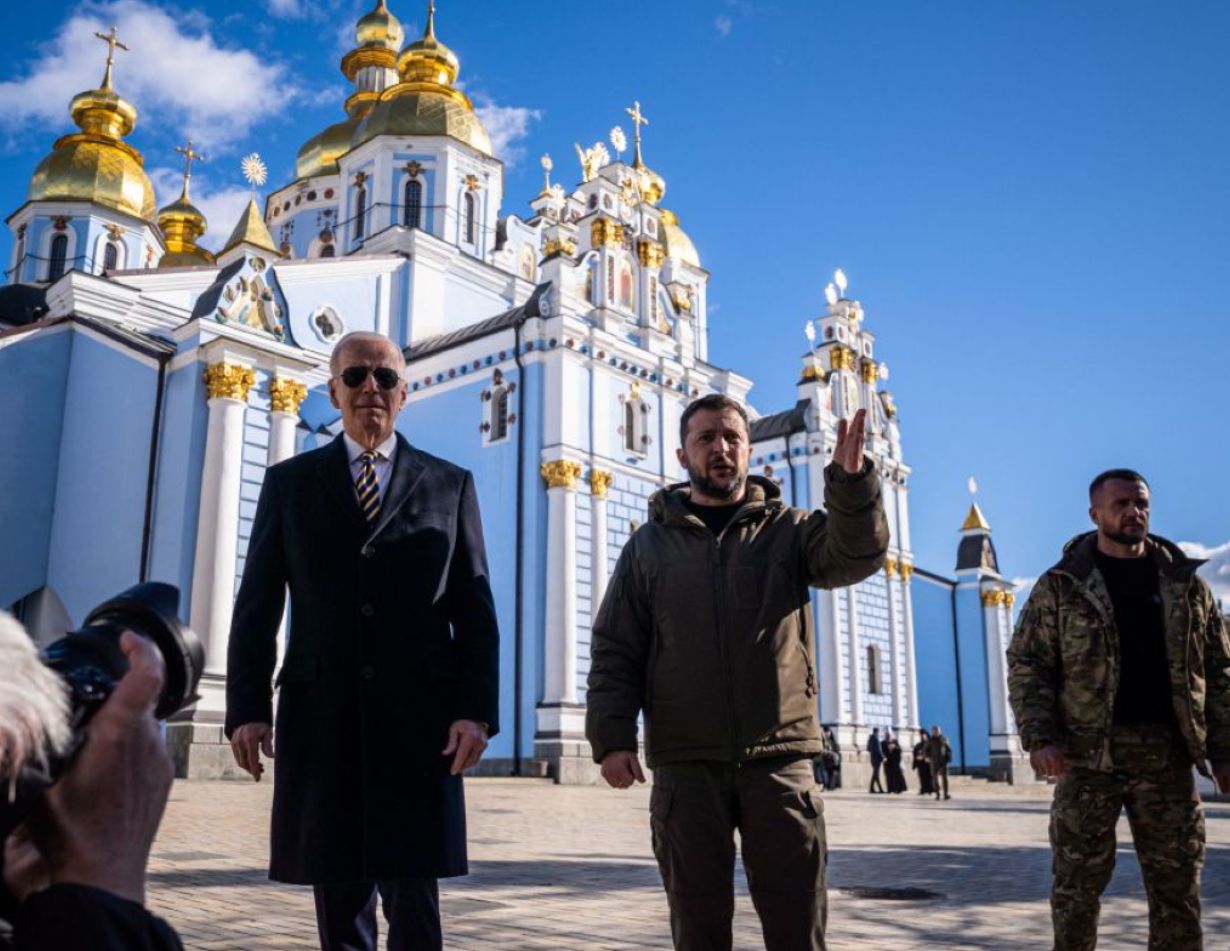 "If you look at annual averages, you could say that the US has spent similar amounts in both wars," one of the study's researchers, Andre Frank, told ThePrint.
It must be noted that the study only considers the war in Afghanistan as a 10-year conflict from 2001 to 2010, while the American military presence in Afghanistan lasted until August 2021.
The IfW researchers argue that this is because of the data limitations in the US Congressional Research Service (CRS) reports while adding that it would not make much of a difference, even if additional years are included.
"We use data from the 2010 CRS report. Due to obvious time limitations, they do not have data on expenditures after 2010," explained Frank.
"While we could add cost estimates from other sources, we decided it was best to stick to one source and be more consistent. The overall picture would not change much if we include additional years," he added.
However, if the comparison of US expenditures on two wars is made regarding the percentage of US GDP, then the US military spending in Afghanistan is slightly higher than in Ukraine.
The study found that on an annual average, US military spending in Afghanistan was 0.25 percent of GDP compared to 0.21 percent of GDP in Ukraine.
Ukraine War Increases Military Spending
The IfW's study comes amid the intense fighting between Ukraine and Russia, as the Ukrainian forces are reportedly firing up to 10,000 artillery shells daily.
The rate at which the ammunition is being consumed in the Ukraine conflict is much faster than the rate of production by the US and NATO.
As EurAsian Times reported earlier, Ukraine has also run out of Soviet-standard artillery ammunition, which forms around 60% of the country's arsenal, forcing the Ukrainian military to use more NATO-standard artillery that cannot be produced at a rate necessary to sustain the war.
Furthermore, it is uncertain how long the West can continue supplying Ukraine with ammunition without jeopardizing its security.
The amount of shells Washington has provided "is probably close to the limit that the United States is willing to give without risk to its warfighting capabilities," according to Mark Cancian of the Center for Strategic and International Studies (CSIS), who previously worked on weapons procurement for the US government.
However, the Ukraine crisis has also caused the US and European countries to increase their military spending, including expanding ammunition production.
For instance, CNN reported in February that a key ammunition plant in Scranton, Pennsylvania, is undergoing a massive expansion, funded by millions of dollars in new defense spending from the Pentagon. It entails investment in new advanced machinery, recruitment of additional workforce, and plans to adopt a 24/7 schedule of constant production eventually.
According to the service's acquisition chief Doug Bush, the US Army plans to increase artillery shell production by 500%, up from the present rate of 15,000 a month to 70,000.
The Scranton plant will fulfill much of this increase in artillery production, which accounts for a large share of the country's supply of artillery shells. As of January, Scranton Army Ammunition Plant is known to produce roughly 11,000 artillery shells monthly.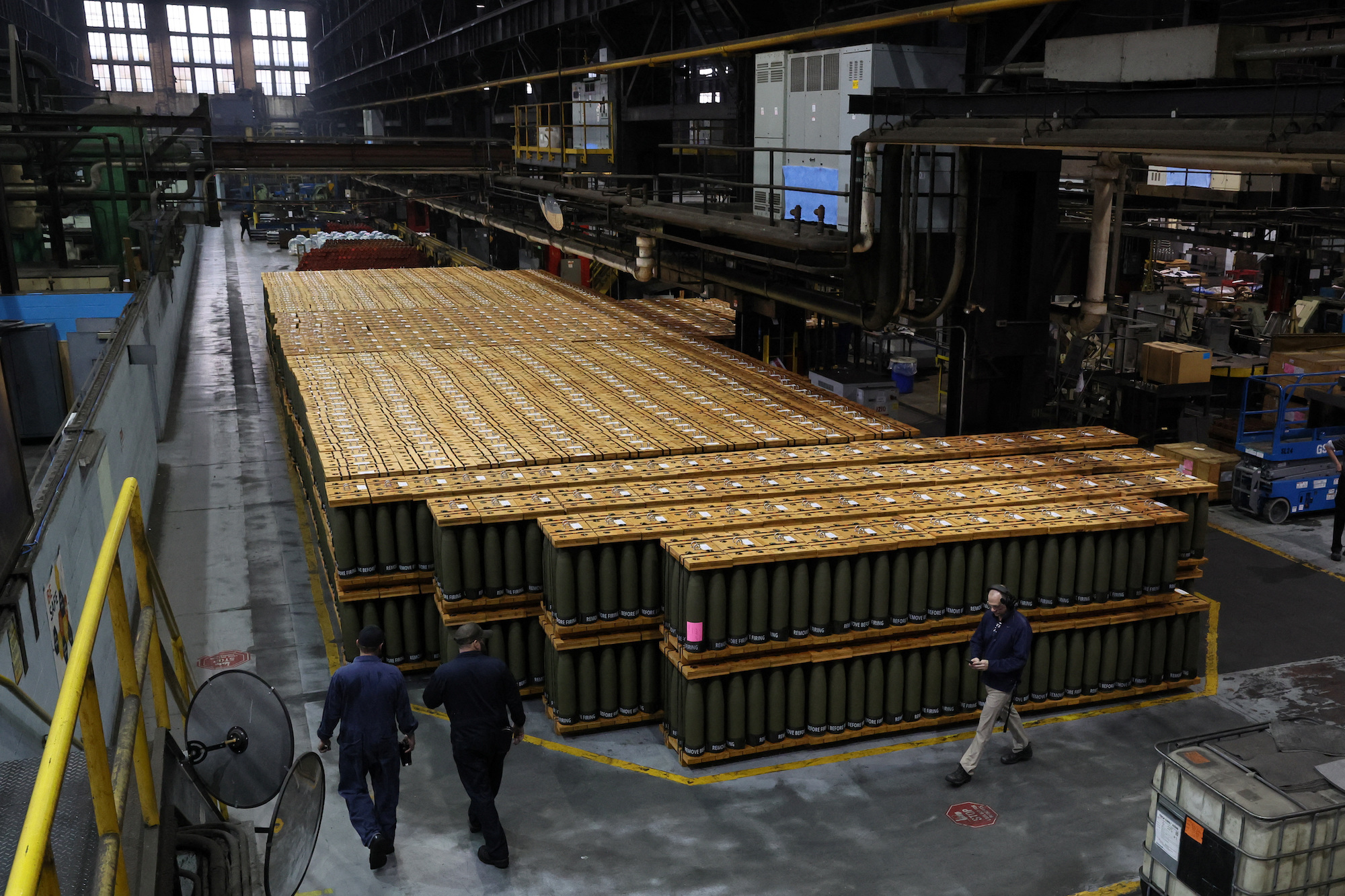 Apart from that, other US munitions factories are also expanding production as rapidly as possible. Lockheed Martin plant in Camden, Arkansas, is also ramping up the production of a series of rockets and missiles, including the ones used by the US Army's Patriot missile system, all of which are in high demand in Ukraine.
Also, another ammunition plant in Middletown, Iowa, that loads, packs, and assembles 155-millimeter shells is being expanded. At the same time, the US Army is also starting a new plant in Garland, Texas, to produce artillery shells.
The ammunition stockpiles of other NATO members are also in a precarious state, according to the owner of major arms manufacturer Czechoslovak Group (CSG), Michal Strnad, who told Reuters in an interview in December 2022 that Ukrainian forces were experiencing a shortage of ammunition as Western governments were drawing down from their arsenals amid limits on production capacity.
"Artillery ammunition is very scarce goods today," Strnad said, adding that he estimates "it will take 10-15 years to refill (Western armies') stocks" due to the war in Ukraine.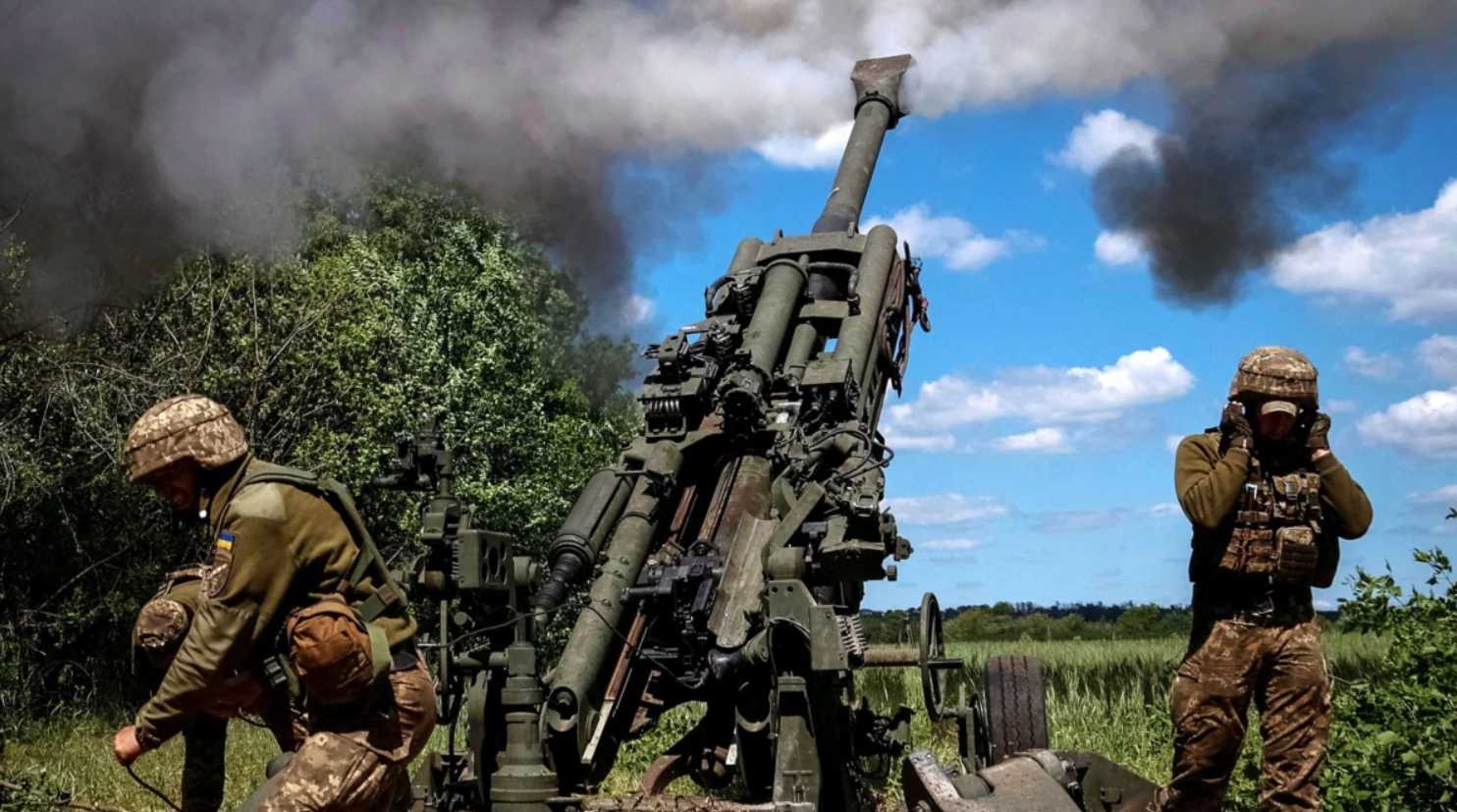 Meanwhile, Europe's current annual production capacity stands at around 270,000-300,000, according to Strnad, whose firm produces 80,000-100,000 artillery shells annually, amounting to about 33%.
Strnad said that CSG is also hiring 250-300 more people to expand production to raise capacity to 150,000, but that would take around two years to set up because of the long delivery times of production equipment.
Also, German company Rheinmetall is reportedly considering acquiring Spain's leading ammunition manufacturer, Expal, for around €1.2 billion, more than twice the amount it was worth only two years ago.
According to media reports, at least ten large weapons manufacturers in the US and Europe increased their sales by 7.5 percent in the last quarter of 2022 because of the growing demand for ammunition.