Since Russia invaded Ukraine, China has supplied more than $12 million worth of drones to Moscow, demonstrating the two nations' deepening cooperation despite threats from the US to take action against Chinese firms, reported The New York Times. 
The report noted that the shipments included DJI products—a well-known drone manufacturer worldwide—and products from various smaller businesses—often flowed through small-time middlemen and exporters. 
The report cites official Russian customs data from a third-party data provider, noting that US measures established in the aftermath of Russia's invasion have failed to block shipments of unmanned aerial vehicles. 
It is also hard to establish whether there are US components in the Chinese products, which might represent a breach of the US export rules. This is primarily due to the complicated sales channels and ambiguous product descriptions within export data.
Furthermore, the official sales may be only a tiny portion of a larger flow of technologies through unofficial routes and other countries close to Russia, such as Kazakhstan, Pakistan, and Belarus.  
As a result, Russia continues to receive new drones, which are then sent to the front lines of its conflict with Ukraine. Beijing has become a more crucial military, political, and economic partner for Russia in its war campaign.
The world continues to be largely dependent on China's factories and clusters of specialist component makers despite recent attempts by the United States to undermine some Chinese enterprises through export prohibitions.
Thus, China's stranglehold over the world's electronics supply chain has made it more difficult for the United States to cut Russia from crucial technology and funding. 
DJI Drones Still Flowing To Russia
The manufacturer of hovering quadcopter drones, DJI, has presented particular difficulties for the US government. The ability of DJI drones to be easily adapted to carry out various activities has led to their increasing use in the ongoing war. 
The corporation is already under export control from the US. In 2020, the Commerce Department added DJI to a list of companies prohibited from selling technology without specific approval in the United States. 
According to the customs data, the measure did not impact DJI's domination in the drone business. The company's products accounted for almost half of all Chinese drone shipments to Russia.
Since the invasion, roughly 70 Chinese exporters have sold 26 different kinds of Chinese drones to Russia, The New York Times added. Autel, a Chinese drone manufacturer, was the second-largest brand sold; exporters sold about $2 million of its drones, with the most recent batch being delivered in February 2023.
Autel has subsidiaries in the US, Germany, and Italy. Meanwhile, DJI earlier asserted that it had ceased all operations and shipments to Russia and Ukraine since the start of the conflict and has "thorough protocols" to ensure that it does not breach American sanctions.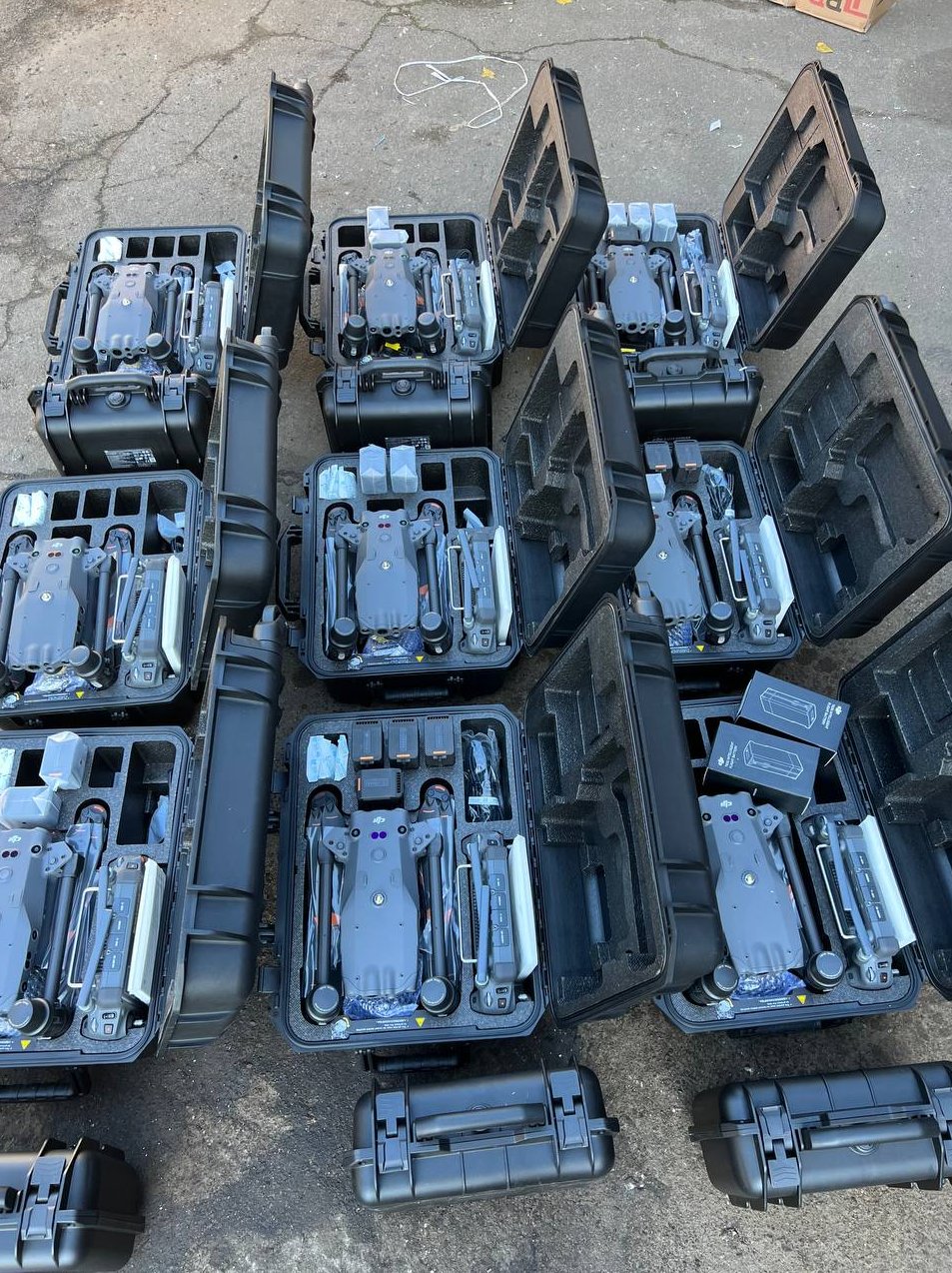 Since both sides are taking down drones with increasing efficiency, these consumer UAVs require regular replenishment. Due to Ukraine's reliance on drone donations from third-party organizations and individuals, their soldiers also use DJI drones in combat.
Foreign drones, primarily DJIs, are believed to make up nearly half of the Ukrainian stockpiles. According to some experts, the proliferation of Chinese drones should be viewed in the same light as more lethal weapons. 
Chinese enterprises that sell UAVs to Russia may use chains of proxy firms that include up to a dozen different firms for commercial or political reasons. In other instances, shipments' descriptions may be purposefully ambiguous or underplay the overall amount of goods being sent.
Meanwhile, on March 21, Chinese President Xi Jinping posed as a mediator during a diplomatic visit to Moscow to meet Vladimir Putin, promoting a peace plan to halt Russia's ongoing war in Ukraine. The United States has denounced the plan as a biased effort to provide the Kremlin leader cover as he continues his invasion. 
Putin supported Xi Jinping's call for a "peaceful settlement in Ukraine" in a display of support for one another at the Kremlin that suggested the possibility of a strengthened anti-Western bulwark at the global level.
Nevertheless, western lawmakers argued that China's offer, which calls for a truce and talks but makes no mention of Moscow withdrawing its soldiers from Ukrainian territory, was drafted without the assistance of Kyiv.