As the Ukraine-Russia war continues unabated, the US has provided Kyiv with an additional $400 million arms package to assist the country after a series of Russian air strikes on the country's energy infrastructure, the US Defense Department said.
The drawdown package, authorized by President Joe Biden, includes National Advanced NASAMS, ammunition for High Mobility Artillery Rocket Systems (HIMARS), more than 100 light tactical vehicles, and over 200 generators.
"With Russia's unrelenting and brutal missile and [drone] attacks on Ukrainian critical energy infrastructure, additional air defense capabilities remain an urgent priority," the statement said.
Meanwhile, the United Kingdom (UK) has equipped Ukraine with an upgraded model of the laser-guided Brimstone missile, double in range than the earlier variant, besides new military choppers.
The UK is providing helicopters to Ukraine for the first time, defense secretary Ben Wallace announced. Three Sea King helicopters will be supplied, with the first one already in Ukraine.
Wallace also said an extra 10,000 artillery rounds were being shipped to assist Ukraine in securing the territory it has seized from Russia.
The Royal Navy provided six weeks' training on Sea Kings in the UK for Ukraine's military and engineers, the Ministry of Defence said. The reinvigorated assistance follows a pledge to supply 1,000 surface-to-air missiles and 125 anti-aircraft guns.
Brimstone-2 Missiles
The laser-guided Brimstone 2 missile, with a range of 7.5 miles, was given to Ukraine as part of UK military support. Military analysts believe this weapon will be a powerful addition to Ukrainian forces' arsenal. 
In a video made public by the British Armed Forces Network, Brimstone 2 missiles were first spotted being loaded into an aircraft at RAF Brize Norton in Oxfordshire.
Ukraine Weapons Tracker shared the screenshots from the video. 
#Ukraine: It has now been revealed that the UK is supplying not just older Brimstone 1 but modern Brimstone 2 Dual Mode ?? missiles to the AFU.

This model has a much superior maximum range (Claimed "more than 200% increase") plus improved seeker, software and airframe design. pic.twitter.com/pCKQehefIB

— ?? Ukraine Weapons Tracker (@UAWeapons) November 21, 2022
The United Kingdom has already supplied hundreds of Brimstone missiles to Ukraine since the start of the conflict. The missiles were first delivered to Ukraine in May. 
Even though Brimstone is often fired from the air, Ukrainian soldiers frequently employ modified trucks as mobile launchers to hit Russian tanks and other distant targets. 
Brimstone 2 missiles, which cost approximately £175,000 each, can kill targets by tracking a laser fired by infantry, aircraft, or vehicles. Additionally, the missile can choose targets from a pre-programmed list using a high-frequency millimetric wave radar, reducing the possibility of civilian casualties. 
The missile is intended to strike ground-based targets, such as moving vehicles, but a naval version has also been created that can hit fast-moving boats. The Brimstone 2 missiles have a striking range of up to 60 kilometers. 
However, the actual range of missiles fired from the ground is just 10 to 12 kilometers. The difference in range is caused by the rocket using a lot of energy to gain altitude. The new missile seems to have already been deployed by the Ukrainian forces. 
On November 15, a video purportedly documenting the launch of several Brimstone 2 missiles appeared online.
Even though the video is of low resolution, experts pointed out a distinct glint on the seeker head or dome that may suggest they are a newer model of the missile with a transparent seeker dome as opposed to those observed earlier in Ukraine with a translucent seeker dome.
Some newly circulating footage of a Brimstone technical in action.

We first saw Brimstone in action in May. A very short clip but there may be a glint from a different seeker head to the one previously seen in #Ukraine.

More on Brimstone:https://t.co/my8XDgyC4e pic.twitter.com/RjIUHZ4sip

— Historical Firearms | Matthew Moss (@historicfirearm) November 15, 2022
The Brimstone missile family, developed by the UK, consists of fixed-wing, rotary, and surface-launched missiles. 
In 2016, then-Minister for Defense Procurement Philip Dunne said that Brimstone had established itself as a crucial tool in coalition operations against ISIS. These upgrades, made possible by sustained government funding, build on that success.
Group Captain Rich Davies, Station Commander of RAF Marham, pointed out that Brimstone is the RAF's preferred close air support weapon. He added that it is simple to use against static and moving targets and enables users to deal with threats in a complicated environment with maximum effect.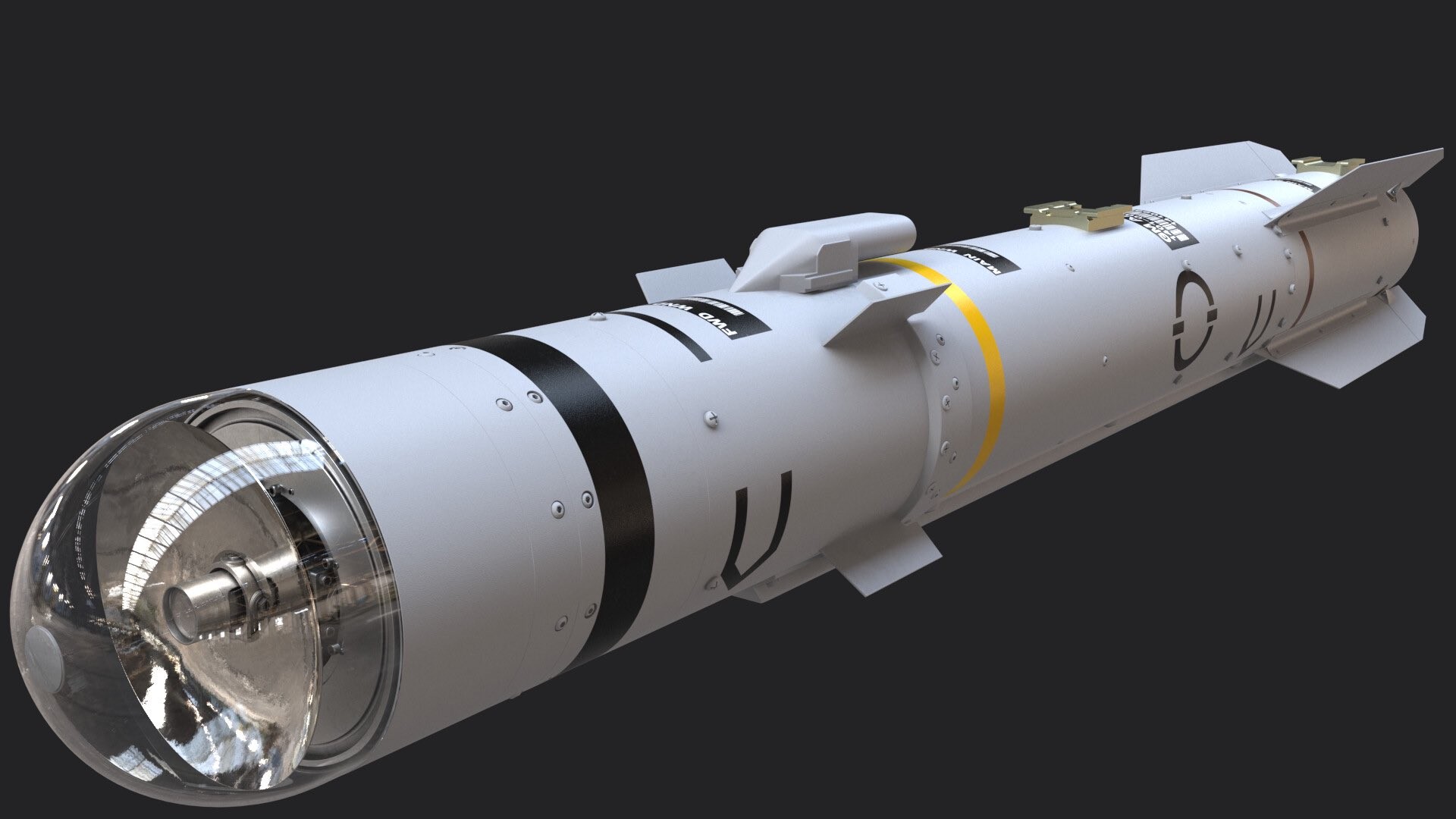 Development Of Brimstone 2 Missile
The Brimstone is produced by MBDA, a company that was established in 2001 as a result of the amalgamation of numerous European missile makers, including the British Matra BAe Dynamics.
The missile is essentially a derivative of the American Hellfire missile. It is six feet long and closely resembles the latter. 
While the Brimstone was initially intended to be nothing more than a better Hellfire, the RAF's requirements also demanded so many alterations that the final weapon ended up having no components shared with the Hellfire. 
This effectively negated the entire idea of deriving one weapon from another. Between November and December 2015, the British military used Brimstone to strike ISIS in Iraq and Syria.
That being said, Brimstone 2 has new features than its predecessor, which boosts its overall effectiveness. For instance, the Brimstone is powered by a two-stage solid-fuel rocket motor. The fuel runs out quickly in this mechanism, leaving the missile to travel primarily by inertia to its target.
On the other hand, the Brimstone 2 was the first to use a more robust and longer-burning rocket motor, which resulted in a 200% increase in range.
The Brimstone 2 uses sophisticated dual-mode and laser technology to more effectively track low reflectivity objects, such as camouflaged vehicles, in congested surroundings. 
Its upgraded Vulcan rocket motor, which doubles the range of the baseline variant, broadens the missile's operational range. The motor is resistant to explosions, bullet penetration, and other environmental stressors. 
The missile was chosen as the basis for the UK's Selected Precision Effects at Range (SPEAR) Capability 2 missile and went into serial production on July 16, 2014. In February 2016, Brimstone 2 finished its operational evaluation tests on the Tornado G4. 
With Brimstone 2, which builds upon Brimstone's combat experience, the Ukrainian military will have a cutting-edge weapon created for the modern battlefield.