The United Arab Emirates is reportedly in talks with Turkish drone manufacturer Baykar to purchase 120 TB2 drones, Middle East Eye reported, citing two people familiar with the negotiations. 
If discussions go smoothly, this may add another customer to the growing list of countries interested in acquiring Turkish drones. 
The report said discussions have been ongoing since March over the supply of Baykar's renowned Bayraktar TB2 drones with state firms under the Emirati arms procurement agency Tawazun.
Sources tell MEE that some of the components of the TB2 that could be purchased by the UAE from Turkey might be produced in a Baykar plant in the Emirateshttps://t.co/csmJtyPdWU

— Middle East Eye (@MiddleEastEye) September 9, 2022
The TB2 drone has lately garnered prominence due to its efficient deployment by Ukraine in the war against Russian forces in a highly contested airspace. The Bayraktar TB2 drone also gained attention when it was previously used in Azerbaijan, Syria, and Libya wars. 
These drones have proven incredibly effective in attacking Russian troops stationed deep within Ukrainian territory and Russia's borders. Baykar CEO Haluk Bayraktar said his company has a three-year backlog of orders and can manufacture roughly 20 Bayraktar TB2s monthly.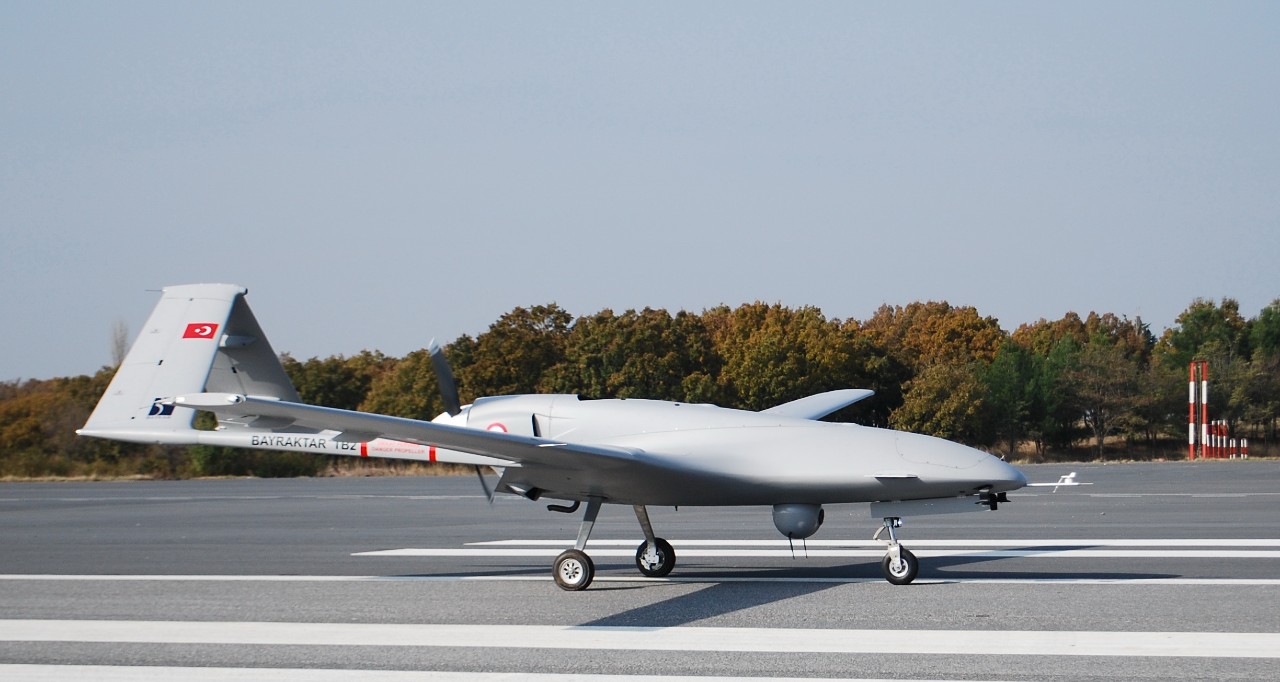 The drones "will come with a package of ammunition, command and control centers, and training. Together, it could be a deal of up to $2bn," the report said.
If the contract goes through, some of the TB2's components may also be manufactured in a Baykar plant in the UAE. According to some estimates, each Bayraktar TB2 costs $5 million, and each aircraft requires 100 MAM-L smart micro munitions for $15 million. 
There is also an additional expense for training and command-and-control centers, which fluctuates depending on the number of drones controlled by each center. One center can control up to six drones.
Both countries are proactively striving to boost their bilateral relations.
Following a visit by UAE President Sheikh Mohammed bin Zayed Al Nahyan (MBZ) to Ankara in late November that represented a significant step toward resolving differences, President Recep Tayyip Erdogan made a follow-up trip to the UAE in mid-February.
Emirati investors have plans to pour billions of dollars into Turkish companies, financial technology, and healthcare. Earlier this year, Turkey and Abu Dhabi agreed on a $5 billion currency swap. The two nations have also begun negotiating a free trade agreement. 
A Shift From Chinese Drones To Turkish Drones? 
Baykar has inked contracts to supply TB2s to 24 nations, and company CEO Haluk Bayraktar stated earlier this month that exports would account for nearly all of its revenue this year. 
Baykar has produced over 400 TB2s to date, the company said. It is currently attempting to increase its production capacity, which it intends to achieve in part with a plant in Ukraine.
Baykar's CEO previously said that the company is currently capable of producing nearly 200 Bayraktar TB2s every year. The Turkish firm intends to increase this number to 500.
According to SIPRI statistics, the United Arab Emirates also purchased 500 Blue Arrow-7 missiles to arm the Wing Loong II drones. 
These drones, however, are thought to be less effective than their western counterparts, and many customers are now dissatisfied with their performance. 
Gerjon, an OSINT expert, told the EurAsian Times that the TB2 is truly combat-proven, in contrast to the Wing Loong. TB2 has had great success in Ukraine this year and Nagorno-Karabakh (in Azerbaijan service).
"UAE is now negotiating to purchase the Bayraktar TB2, even though they have a history of purchasing Chinese-made Wing Loongs," he added. He also mentioned that Ethiopia already operates both Wing Loong and Bayraktar TB2. 
Bayraktar also criticized the inferior performance of Chinese drones and asserted that countries that had previously bought Chinese drones were switching to armed drones made by Baykar Technology.
Meanwhile, Aleksandar Vucic, the president of Serbia, has announced that his nation will add its name to the long list of countries that want to acquire Turkish Bayraktar drones.