SRC Inc., a New York-based company has been awarded a $90 million contract from the U.S. Air Force to build and supply counter-drone systems to protect its critical installations, the service announced on Monday. 
The agreement is potentially an eight-year, indefinite delivery-indefinite quantity contract to protect the Air Force assets from small Unmanned Aerial Systems (UAS). The deal will not exceed the $90 million ceiling and the company will provide additional upgrades, sustainment, installation, integration, design, and analysis support till 2028.
According to the reports, SRC will also provide sustainment for its products within the Multi-Environmental Domain Unmanned Systems Application. MEDUSA is a command-and-control system that ties together multiple C-sUAS and related components to detect and take down small drones.
The comprehensive MEDUSA program was first installed at Al Dhafra Air Base in the United Arab Emirates, according to Capt. Brigitte Palacios, 380th Expeditionary Security Forces Squadron operations section officer.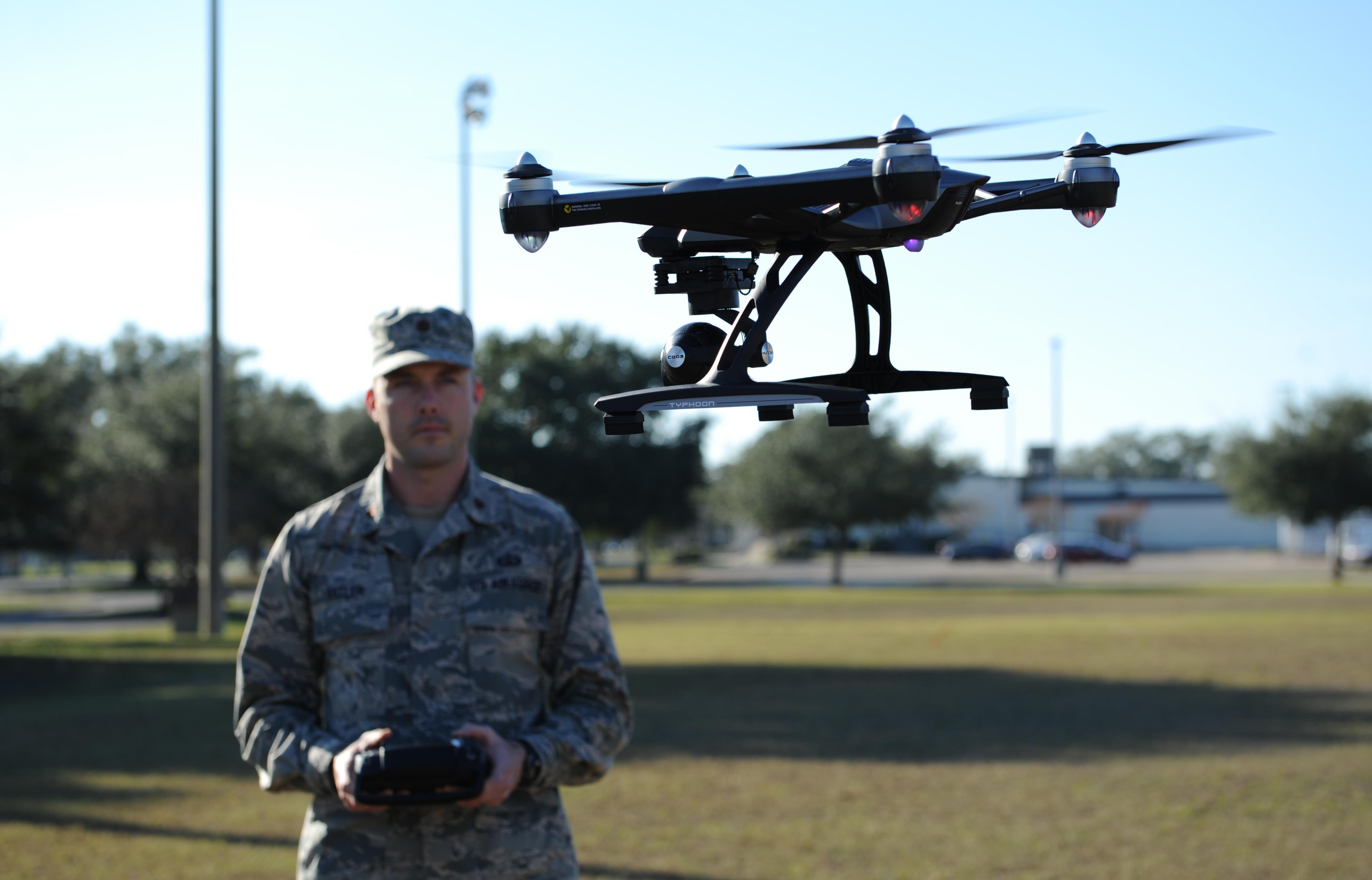 "SRC Tec, North Syracuse, New York, has been awarded a not-to-exceed $90,000,000 indefinite-delivery/indefinite-quantity contract for force protection Counter-small Unmanned Aerial System (C-sUAS) with Medusa sustainment.  This contract provides for the acquisition, upgrade, sustainment, installation support, and design and analysis support of C-sUAS and subsystems manufactured by SRC Tec," said the official contract.
"Work will be performed at locations to be determined in each delivery order and is expected to be completed Aug. 24, 2028.  This award is the result of a sole-source acquisition," it added.
Explaining the MEDUSA systems, Palacios stated "Medusa [sic] is a system of advanced technologies used to defeat small drones. The goal is to design a model system that can be rapidly deployable to areas with a significant drone threat to military personnel or resources. ADAB is the test base for this capacity, and will continue to develop the blueprint for c-sUAS operations in the future."
Small drones, or abbreviated as sUAS (small Unmanned Aerial Systems) have been a pain to deal with for the forces. These small drones are harder to detect and are commercially available posing a threat to military installations.