Can Turkey's Hurjet topple India's Tejas LCA and others to win the Malaysian aircraft deal? The Malaysian tender for a Light Fighter Jet and Advanced Trainer Aircraft opened briefly in June this year before closing soon after, in October.
As six bidders for the tender have been finalized by Malaysia and the tender is fast gathering steam, two key competitors — Turkish Aerospace Industries (TAI) and India's Hindustan Aeronautics Limited (HAL) — appear to be in a close contest to grab the deal, according to reports.
The Malaysian government recently announced the six bidders for the tender and the requirements that they must meet. The content of these standards has lately been revealed in the country's media, although it is yet to be officially confirmed.
The tender was issued shortly after the Chinese PLA Air Force's incursions into Malaysian airspace earlier this year.
#Malaysia issues tender for RMAF's LCA/FLIT programme https://t.co/Y0tHjrLkqe #RoyalMalaysianAirForce pic.twitter.com/8uMzTv1OpE

— Janes (@JanesINTEL) June 24, 2021
India's HAL with the Tejas, Malaysia's Aerospace Technology Systems with the MiG-35, China's Catic with the L-15, Korea Aerospace Industries (KAI) with the FA-50, Italy's Leonardo with the M-346, and Turkey's TAI with the Hurjet are the six companies that are in the race for the Light Fighter Jet contract.
The JF-17 of China and Pakistan, the Russian Yak-130, and the American T7A which were earlier speculated to be in the fray are no longer in the competition.
The tender has been issued to replace the Hawk 108 and Hawk 208 fighter jets as described in the Royal Malaysian Air Force (RMAF) Capability Development 2055 or CAP55, said Senior Defense Minister Datuk Seri Hishammuddin Tun Hussein last month.
According to reports, the Malaysian government has mandated that prospective suppliers of the 18 Light Combat Aircraft (LCA) for the Royal Malaysian Air Force (RMAF), which are now being examined, have to source or acquire at least 30% of products/services from local Malaysian firms.
This could pose a significant problem for foreign manufacturers, who may be concerned by the sensitivity of sharing military-technical expertise in defense-related enterprises due to their collaboration with other partners.
However, the requirement prompted the Turkish and Indian firms to form relationships with Malaysia's aviation industry in the hopes of securing a favorable position with the government. Both Turkey and India have been working hard to strengthen ties with Malaysia to have their respective bids chosen for the LCA fighters over the other.
Tejas' Prospects
HAL put on an aerobatic display at the Dubai airshow that was specifically targeted towards the Malaysian audience. R. Madhavan, the company's managing director, claimed that HAL is ready to adapt the jet to satisfy Malaysia's standards, pointing out shortcomings in other rival aircraft.
India was also eager to reiterate its desire to establish a slew of logistics bases in the region, this time to support the Tejas deployment.
Malaysia, Argentina, and Egypt are the three countries that have expressed interest in the HAL Tejas so far. The Royal Malaysian Air Force (RMAF) could be the first foreign buyer of Tejas if HAL wins the bid, under which 18 planes have to be delivered with an option to sell another 18 later.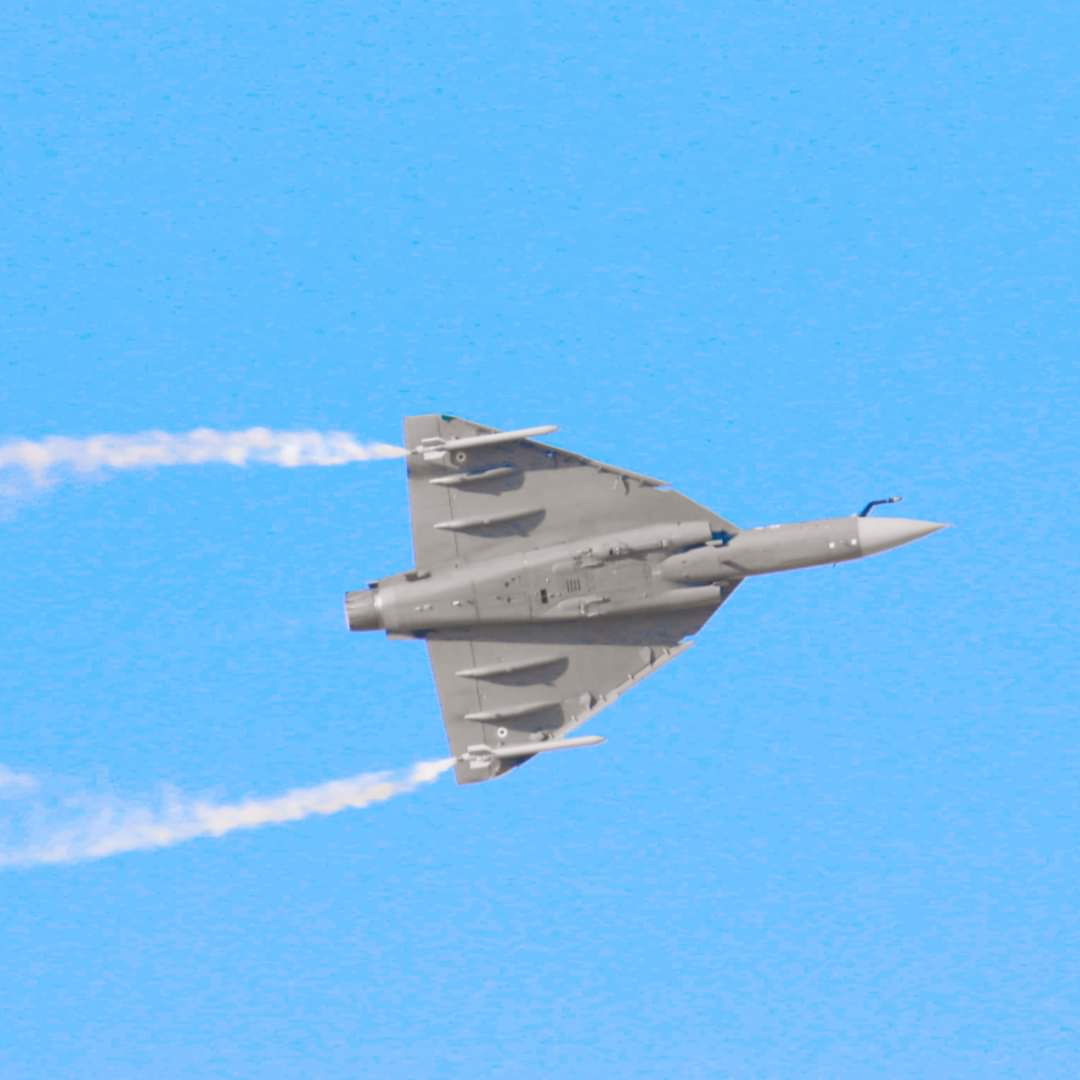 The Tejas Mark-1A fighter, which incorporates mid-air refueling, AESA radar, EW capability, and the ability to fire BVR missiles, has been pitched to the RMAF by HAL, as previously reported by the EurAsian Times.
Price is a crucial consideration for the RMAF, which expects to pay around $900 million for 18 fighters or $50 million for each fighter. Tejas, according to reports is being sold at that price.
India first demonstrated its Tejas LCA to potential overseas clients in 2016 at the Bahrain Air Show, and then again in 2018. HAL reportedly aims to establish logistical hubs in Malaysia, Vietnam, Indonesia, and Sri Lanka to promote the plane in Southeast Asia, West Asia, and North Africa.
LCA Tejas is a sophisticated Fly-by-Wire (FBW) fighter that can refuel in the air. It is also a fourth-generation fighter featuring a glass cockpit and a satellite-assisted inertial navigation system.
It can transport air-to-ground bombs and attack systems that can be deployed to hit targets on land or at sea. It's a supersonic fighter jet with a service ceiling of 50,000 feet. It has an 8.20-meter wingspan, a length of 13.20 meters, and a height of 4.40 meters.
However, the only potential impediment in its export could be the various foreign parts that make up the aircraft. India has to take prior consent from foreign partners to sell Tejas to any other country.
Turkey's Hurjet 
On CNN Türk, Türk Aerospace Industries A.S. General Manager Prof. Dr. Temel Kotil discussed Jet Training and the Light Attack Aircraft HÜRJET in great detail. Exuding confidence in the fighter, Kotil stated that the HURJET is on the verge of being shipped to Malaysia since TAI has an excellent standing in Malaysia's tender.
"Hopefully, we'll be able to sell 18 HÜRJET to Malaysia," said the company in November this year.
Kotil had earlier announced that the HÜRJET would start ground tests in early 2022. HÜRJET will take a more mature flight on March 18, 2023. According to Kotil, the first jet trainer will be delivered to the Air Force Command in 2025, with work on the armed version (HÜRJET-C) expected to last until 2027.
The Hurjet is competing against 5 other contenders but primarily against Indian LCA. On November 24, 2021, TAI launched an office in Cyberjaya and a science park in Putrajaya, Malaysia, in order to enhance ties and establish a strong presence in the country.
TAI's CEO said at the opening ceremony that if the business wins the tender, it is prepared to manufacture 15 of the ordered Hurjets in Malaysia, in addition to the 13 Turkish manufacturing projects that are already underway in Malaysia.
According to reports, Turkish and Malaysian experts are also expected to conduct joint studies in a range of fields, including unmanned aerial vehicles, jet trainers, helicopter projects, and global aviation ecosystem modernization programs.
HÜRJET is a single-engine tandem-seat trainer aircraft with advanced avionics and high-performance features that plays an important role in current pilot training. A wide range of mission capabilities and a large payload make the combat variant a battlefield force multiplier, according to Turkish Aerospace.
HÜRJET Project was launched to replace Turkey's outdated T-38s as Advanced Jet Trainers (AJT) and F-5s as Acrobatic Team Aircraft.
TAI has reportedly launched the HÜRJET Program in response to the multirole aircraft market's potential, leveraging its experience and skills in the design and production of cost-effective trainer/light aircraft/systems.
Even domestically, the work on the Turkish Hurjet is going on in full swing and major upgrades are underway on the basic design. "We've been working on modifying Hürjet's design to allow it to operate on naval assets.
We created a number of designs and simulations. It has been demonstrated that the current architecture can evolve in this direction. The research continues, to make Hürjet a shipborne aircraft that can be operated from TCG Anadolu", said Prof. Ismail Demir, Turkey's Head of Defence Industry Presidency, in April this year.