Turkey has started the procedure to acquire F-16 fighter jets from the United States, Turkish Defense Minister Hulusi Akar said on Saturday.
Turkish President Recep Tayyip Erdogan said earlier in October that Washington had offered to sell F-16 aircraft to his country as a return for its investment in the F-35 program, from which Ankara was removed.
"Technical work began on the supply of F-16 [aircraft]. We monitor this process. The strengthening of Turkey also means strengthening the defense of NATO," Akar said, as quoted by the Ministry of National Defence.
Turkey caused a rift with its NATO ally after it bought Russia's S-400 air defense systems. The United States canceled the sale of F-35 jets to Turkey in 2019 over claims that it could leak military secrets to Russia.
In April, Washington reportedly sent an official notification to Turkey about its exclusion from the production program of the latest F-35 fighter jets. Turkey, however, continues to make parts for F-35s.
Earlier, Turkish Presidency of Defense Industries chief Ismail Demir said that Turkey can acquire Russia's Su-35 and Su-57 fighters if the US freezes the sale of F-16 fighter jets.
Last week, the Turkish presidential office said that Ankara would consider adding more F-16s to its air fleet in place of the more advanced F-35s after it was removed from the joint strike fighter program.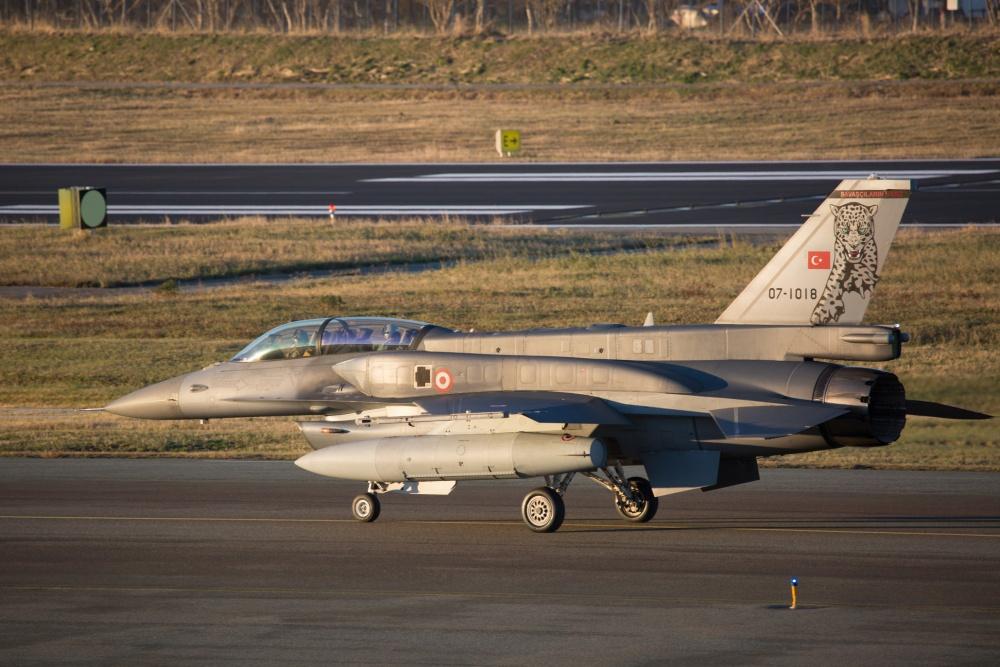 Turkish President Erdogan later said that the US invited Turkey to buy F-16 fighter jets as a return for its investment in the F-35 program.
"If the process [F-16 purchase and upgrade] does not bring results, then Turkey will not be left without alternatives. If necessary, the topic of Su-35 and Su-57 can be opened at any time. Our industry will do everything to ensure our security, and if something extra is needed, then we can always find a way out," Demir said on air of Kanal 7 broadcaster.
Earlier, Valeria Reshetnikova, the spokeswoman of the Russian Federal Service for Military-Technical Cooperation told reporters that Moscow is ready to negotiate the deliveries of fifth-generation jet Su-57 and 4++ generation Su-35 fighters.
Turkish Industry and Technology Minister Mustafa Varank had told Sputnik that Ankara did not rule out the possibility of buying Su-35s and Su-57s, but the priority was to develop its own fifth-generation fighters.