Turkey has managed to rebound from a recent setback in Malaysia that dealt a significant blow to its ambitions of exporting its defense products in Southeast Asia.  
Just months after suffering a setback in losing a key fighter jet contract for the Malaysian Air Force, Turkey has once again captured the spotlight by securing a crucial drone contract with Malaysia.  
On May 25, the Malaysian government officially announced a contract with Turkish Aerospace Industries (TAI) to procure three Anka multirole unmanned aircraft systems (UASs).
The Anka, also known as the Phoenix, is a highly capable medium-altitude long-endurance (MALE) unmanned aircraft system (UAS) designed for various military operations. 
It excels in intelligence, surveillance, and reconnaissance (ISR) missions, showcasing proficiency in electronic warfare (EW) capabilities and combat operations.
The drone features a wingspan of 17.5 meters and a length of 8.6 meters. With a service ceiling that reaches an impressive 30,000 feet, these unmanned aerial vehicles can operate at high altitudes.
Moreover, they can stay airborne for over 30 hours while operating within the operational altitude range of 18,000 to 23,000 feet.
The Malaysian Ministry of Defense (MINDEF) made the declaration during the Langkawi International Maritime and Aerospace (LIMA) Exhibition 2023, held from 23 to May 27. 
In its announcement, the MINDEF revealed that the contract holds a value of MYR423.8 million (US$91.6 million). The contracted aircraft will support operations conducted by the Royal Malaysian Air Force (RMAF) and the Royal Malaysia Police (RMP). 
Furthermore, the MINDEF specified that these aircraft represent Phase 1 of the overall acquisition plan.
Turkish Aerospace Industries (TAI) spokesperson added that the contract value encompasses the three aircraft and the control station. 
Meanwhile, the Royal Malaysian Air Force (RMAF) will operate the aircraft, utilizing them to enhance their capabilities and fulfill their operational requirements.
Turkish Aerospace Industries (TAI) has tirelessly pursued the goal of exporting Anka drones to Malaysia, leaving no stone unturned in their efforts. 
These endeavors culminated in July 2022 when Former Malaysian Prime Minister Dato' Sri Ismail Sabri bin Yaakob visited TAI's facilities, followed by a similar visit from Malaysian King Sultan Abdullah in August 2022. 
In October 2022, the Malaysian Defense Minister took to Twitter to reveal that Turkish Aerospace Industries had been chosen as the provider of three unmanned aircraft. At the LIMA Exhibition 2023, the country announced an official announcement regarding the procurement of Anka drones.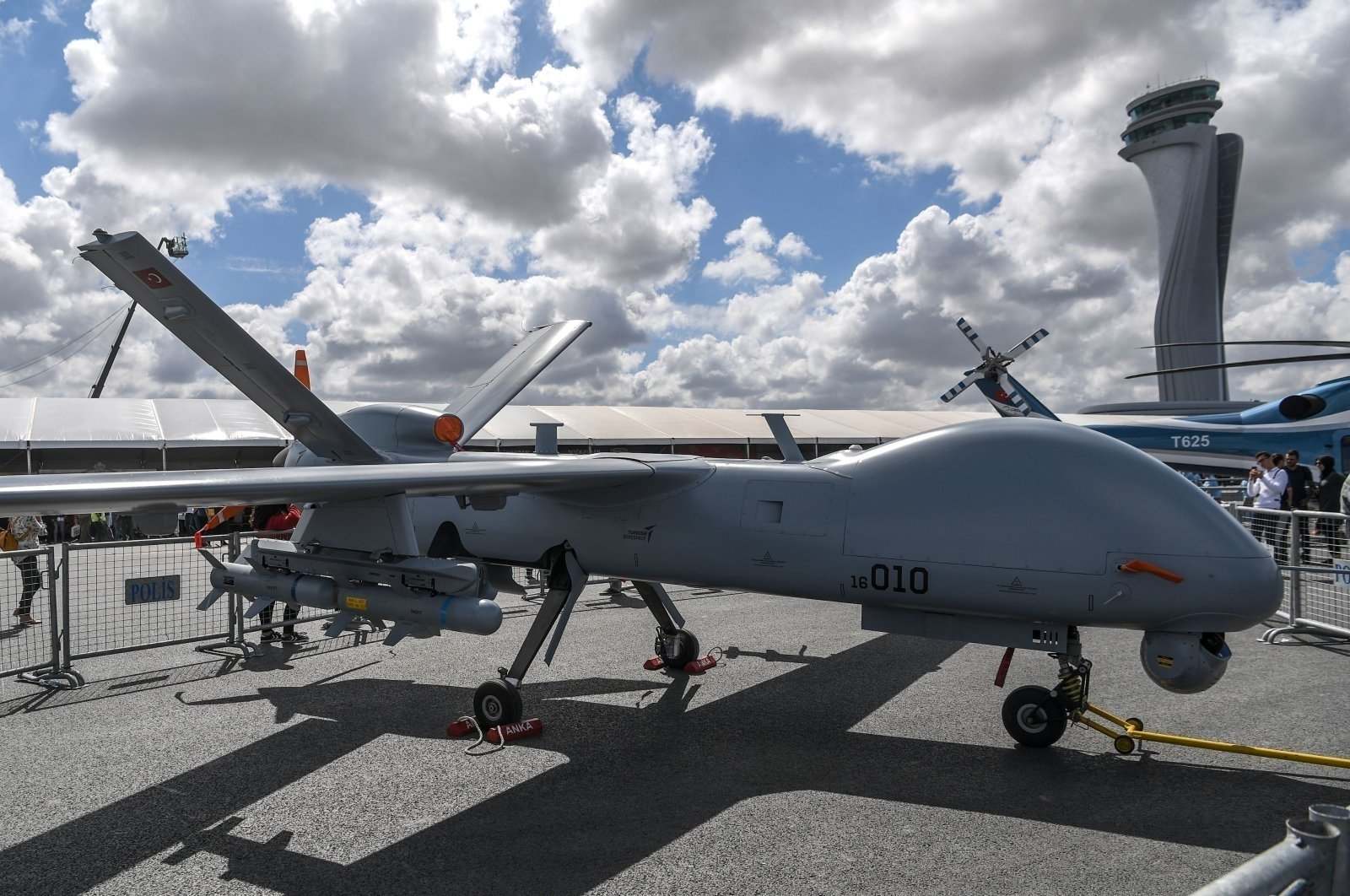 Turkey's Defense Industry Expanding Its Presence
Turkey, a rising force in the global defense sector, is eyeing the vibrant and lucrative Southeast Asian market as it looks to grow its presence and sell its cutting-edge defense goods. 
In an earlier attempt to secure an important defense deal, Ankara even submitted a proposal in 2021 to sell its Hurjet aircraft to Malaysia. 
That proposal came in response to the tender released by the Malaysian Ministry of Defense (MoD) in June 2021, which aimed to facilitate the acquisition of 18 Light Combat Aircraft/Fighter Lead-In-Trainer (LCA/FLIT) for the Royal Malaysian Air Force. 
Despite early reports suggesting that Turkey's Hurjet was in fierce competition with India's Tejas and South Korea's FA-50 light attack aircraft, South Korea ultimately secured the contract by edging past both Turkey and India.  
Nonetheless, the determined efforts of the Turkish aerospace industry demonstrate a clear intent to expand its presence in the global defense sector.
Official statistics released on July 2022 revealed that Turkey's defense and aerospace exports soared to a record high of nearly $2 billion in the first half of 2022. This impressive figure reflects a significant increase of 48% compared to the same period in 2021.
Following two years of decline during the pandemic in 2020 and 2021, the notable export increase can be attributed mainly to the aerospace sector, with homemade drones playing a significant role. 
Experts suggest that this export surge indicates a reduction in the Turkish industry's reliance on domestic sales as the focus shifts towards expanding international markets.
Furthermore, Ankara is also trying to export its domestically built drones to Japan, touting them as the ideal tool for maritime surveillance in the area to monitor Chinese operations. 
Unlike US-made drones, which typically come with certain restrictions, Turkish drones are thought to have no constraints and are also cost-effective, a critical feature that makes them an appealing choice for many countries. 
Nonetheless, the drone contract with Malaysia holds immense potential to act as a catalyst for the Turkish defense industry. This significant milestone is expected to pave the way for further collaboration between Turkey and Malaysia.