Turkish drone giant Baykar is in talks with at least 10 countries for its TB2 (Tactical Block 2) UCAV, Selcuk Bayraktar, the company's Chief Technical Officer, said. The names of potential customers were not mentioned, but experts speculate that Pakistan could be one of its customers.
Rafale Deployment 'Message For China' But Not Enough To Challenge Its J-20, FC-31 Fighter Jets – IAF Veteran
Bayraktar revealed the latest information at the Aviation and Space Summit, which was organized by Gebze Technical University's Aviation and Space Club on August 4, Daily Sabah reported.
Turkey has recently unveiled a stealth carrier-based unmanned aircraft program called MIUS to consolidate its position as a drone superpower.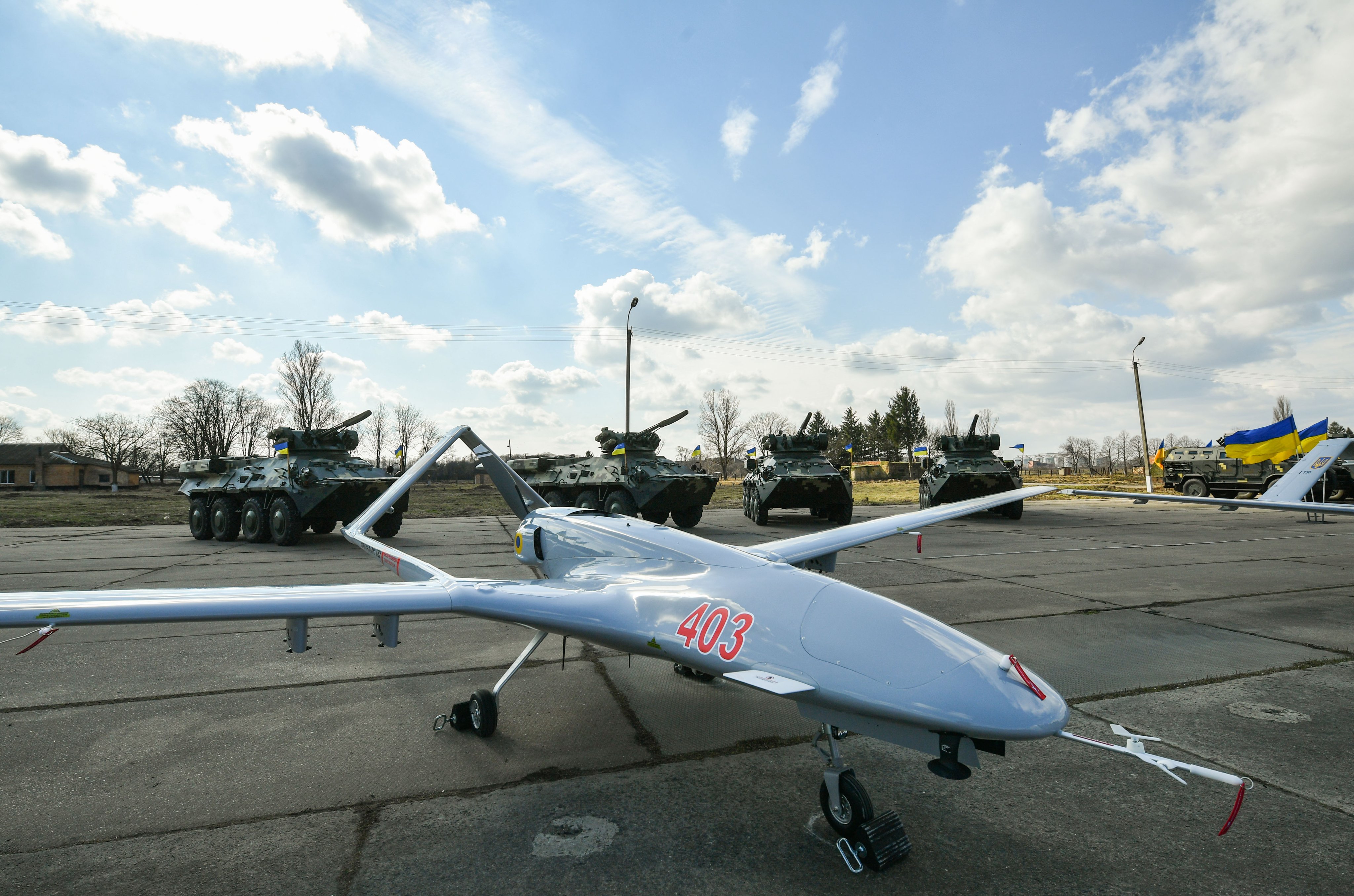 "Unmanned aircraft will change the concept of air warfare and will replace fifth-generation aircraft," Bayraktar can be heard saying in a video, a sarcastic remark purportedly aimed at the US, which continues to take pride in its fifth-generation F-35 fighter jets. 
The Bayraktar TB2
It is a medium altitude long endurance (MALE), tactical UAV capable of conducting intelligence, surveillance and reconnaissance (ISR), and armed attack missions. An onboard avionic suite with a triple-redundant computer system enables a fully autonomous taxiing, take-off, landing, and cruise.
The TB2 has proven its efficacy with over 300,000 operational flight hours. Since 2014, it has been carrying out missions successfully within the Turkish Armed Forces, Gendarmerie, and the Turkish National Police.
Currently, 160 Bayraktar platforms are in the service of Turkey, Qatar, Ukraine, and Azerbaijan.
The Bayraktar TB2 holds the record in the Turkish aviation history for endurance (with 27 hours 3 minutes) and for altitude (with 27.030 feet). Bayraktar TB2 is also the first-ever aircraft in its category to be exported abroad.
Such developments with respect to the sale of Baykar's Bayraktar TB2 unmanned combat aerial vehicle abroad would result in export revenues constituting a major part of the overall revenues of the company. The TB2 UCAV has been incorporated by the militaries of Azerbaijan, Ukraine, and Qatar.
Azerbaijan extensively used this drone in the Nagorno Karabakh conflict. It has also been used by Turkish forces in Libya and Syria.
Meanwhile, Poland also signed a contract to purchase the Turkish TB2 drones, making it the first NATO member nation to acquire Turkish drones. These combat drones are said to be armed with anti-tank projectiles.
According to reports, Poland is going to buy a logistics and training package with the UAV. The first shipment is scheduled to be delivered in 2022.
Latvia may become the second European Union and NATO member state to acquire these Turkish UCAVs, Daily Sabah reported.
Albania also showed interest in this combat drone. The parliament set aside an additional budget of 8 million euros ($9.5 million) to procure the TB2 drones.
According to Turkish authorities, the country has become the fourth-largest producer of drones ever since Ankara took the initiative to produce drones domestically in its bid to reduce reliance on Western arms.
Backed By China & Turkey, Why Pakistan's 'Drone Power' Could Be A New Headache For India?
The drone was delivered to the Turkish Army first in 2014 and underwent upgrades in 2015. It is currently in service with the Gendarmerie General Command, General Directorate of Security Forces, and the National Intelligence Organization (MIT). 
The CTO of Baykar announced that the Bayraktar TB3, a variant of the TB2 which has a takeoff weight of 1450 kg and can operate at high altitudes, will take its maiden flight in 2022. This variant is reported to be a crucial part of its amphibious assault ship TCG Anadolu.
Pakistan-Turkey Ties
The possibility of Pakistan buying the TB2 drone can't be ruled out given it shares close defense ties with Turkey.
Last month, Pakistan had conferred the title of 'Nishan-e-Imtiaz' or Order of Excellence on the Commander of the Turkish Land Forces, Gen Umit Dundar.
UK Acknowledges The Might Of Turkish Bayraktar Drones; Seeks To Modify Its Own UAV's
Similarly, in April 2021, the Turkish Armed Forces awarded Gen Nadeem Raza, Pakistan's Chairman of Joint Chiefs of Staff Committee, with the 'Legion of Merit' honor for his contribution to bolstering the defense ties between the two countries.
In January this year, Turkish President Recep Tayyip Erdogan launched the welding of the third ship to be constructed for Pakistan Navy under the Milgem project, Dawn reported.
Pakistan had signed a contract for four Milgem-class corvettes with ASFAT Inc, a Turkish state-owned defense firm, in 2018. According to the agreement, two corvettes will be built in Turkey and the other two will be built in Pakistan.
In addition, Pakistan agreed to extend a deal with Turkey for T129 Atak helicopters. Signed in 2018, the planned procurement to replace its fleet of AH−1F Cobra gunships that were acquired in the 1980s, has seen several delays.
— Written by Kashish Tandon