The latest Turkish drone, known as "Azab," is stealing the spotlight for resembling the Iranian Shahed-136 kamikaze UAV that Russia has extensively used against Ukraine in the ongoing conflict.
A Turkish tech firm Robit Technology has developed a new multi-purpose kamikaze drone called "Azab" with a long-range flight distance.
In the latest development, Daily Sabah reported that the delta-winged platform "Azab," which has a large payload capacity, successfully completed all its test flights.
According to reports, the unmanned aerial vehicle (UAV) will soon undergo testing for firing. "We have done all the flight tests. We move on to ammunition tests. We will carry out ammunition tests in the coming months," Selçuk Fırat, product director at Robit Technology, told Anadolu Anadolu Agency (AA).
After successfully passing all the tests, the end of which is scheduled for September this year, the drone will be put into mass production. Fırat told the media that ammunition tests are expected to be completed by the end of the third quarter of this year.
"We are ready for production. We will be able to meet future orders," he added.
Yeni kamikaze İHA AZAB

Robit Teknoloji, delta kanat yapısına sahip çok maksatlı kamikaze Azab'ı geliştirip, uçuş testlerini gerçekleştirmiş.
T150 ve T200 olarak 2 versiyonu var.

Şirket yetkilisi saate 278 km hıza ulaşabildiğini ifade etmiş. Min 100 km den kontrol ediliyor.
/AA pic.twitter.com/fqoIDtUbXd

— ömer kara (@omerkra_) March 20, 2023
It may be worth underlining that as soon as photographs of Azab kamikaze drones started to surface on social media, military watchers pointed toward the striking similarity between this new Turkish drone and the Iranian Shahed—136 drone that Russia has deployed in combat.
Shahed-class drones have been deployed in Ukraine since October, delivering severe blows to Ukraine's power infrastructure. Even though the Ukrainian Armed Forces have claimed to shoot down most of these systems, the cost differential between these suicide drones and the expensive SAMs used by Ukraine has proved to be a problem.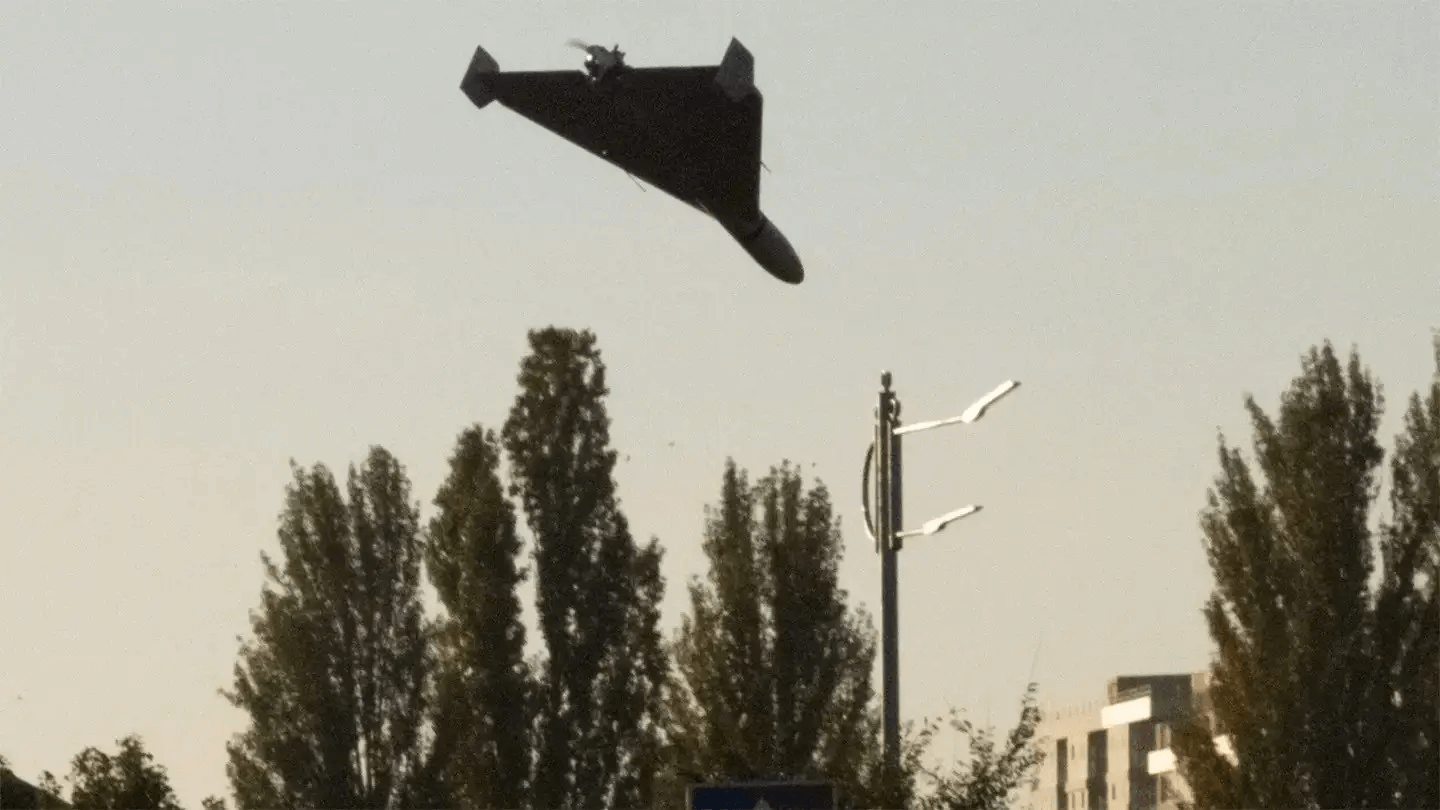 However, using these drones in Ukraine has underlined the significance of kamikaze systems in modern-day warfare.
The Turkish manufacturer will have two variations of this drone. Fırat stated the Azab drone has two versions with wingspans of 2 meters (6.5 feet) and 1.5 meters and that several types of munitions can be connected with it. "Azab, with a 2-meter wingspan, can carry up to a 15-kilogram (33-pound) payload," he said.
Same, But Different!
The Azab drone can be launched in various ways, including throw-and-forget, free-roam, or with the help of an operator who can point Azab's camera towards the target from 200 kilometers away. Using the GPS coordinates, the drone may also directly approach and destroy the target.
Mortars, tank guns, and RPG ammunition can all be easily incorporated into Azab, according to Fırat, who also noted that specific ammunition could be manufactured for Azab and use warheads already in possession of security forces.
Fırat stressed that there is no restriction in this regard and that Azab can serve with piece-effect and discharge ammunition depending on the situation. He also emphasized that Azab is a platform that can be shaped and used as desired.
Türkiye, gerek İHA, gerekse SİHA teknolojileri alanında dünyanın zirvesinde, ancak Kamikaze İHA alanında eksiğimiz vardı, bunuda AZAB giderecek, 500 km menzilli AZAB, terör yuvalarının korkulu rüyası olacak pic.twitter.com/CyJMzBUNfX

— Yavuz Kartal (@YavuzKartal03) March 22, 2023
Fırat added that Azab T200 has a 6-meter catapult and can be launched from a truck or container once the rocket system, which is still under development, is ready. On the other hand, he explained that they had built a three-meter electric catapult to launch Azab T150.
Fırat said they gave Azab to the President of Defense Industries (SSB) and got a good reply: "The fact that a UAV with these features can achieve flight with the load it has is not a point reached in Türkiye yet. It is the only one in its class in Türkiye. We also see great interest abroad. We had contact with two countries this week. It will be a good product for our exports and army."
Although the Azab drone is believed to have similarities with the Iranian Shahed-Class kamikaze drones, there are notable differences between the two. For instance, the wingspan of the Shahed-131 and Shahed-136 is 2.2 meters and 2.5 meters, respectively. This is larger than the size of Turkish drones.
Similarly, the warhead's weight is believed to be 10-15 kilograms and 15-22 kilograms (in some estimates, it may be up to 40-50 kilograms). Estimated take-off weights range from 135 kilograms to 200 kilograms.
Further, the Iranian Shahed drones have a maximum range of about 1,000 kilometers compared to the maximum of 500 kilometers of the Azab drones.
Azab kamikaze drones, according to their creator, have anti-jamming technology. The business has also created its autopilot system and base stations for drones. Ninety percent of production is done locally. The Turkish ERIN Motor Company made the engine.
Robit Technology also claims that they can create a larger version of the previous Azab UAV, which will have wingspan increases from 2 to 3.5 meters and allow for increased payload and range, making the drone a cutting-edge system in its own right.
Contact the author at sakshi.tiwari9555 (at) gmail.com