President Joe Biden had made it absolutely clear in a tweet on March 12 that the United States and NATO "will not fight a war against Russia". Later, Washington refused to equip Ukraine with Polish MiG-29 fighter jets and cold-shouldered Ukraine's pleas for imposing a no-fly zone over its airspace, but assured other forms of support.
America has so far steered clear of any action that could be perceived as aggression by Russian President Putin and lead to an escalation. Instead, it has armed Ukraine with anti-aircraft and anti-tank missiles such as the Javelins and Stingers and has sent over a billion-dollar in aid to the war-ravaged country.
Biden's logic is simple: arming Kyiv with heavy-duty fighter jets or bombers may have catastrophic consequences. "A direct confrontation between NATO and Russia is World War III. And something we must strive to prevent," Biden had tweeted.
Biden's predecessor, Donald Trump, however, has suggested that the US should send nuclear submarines to Russia.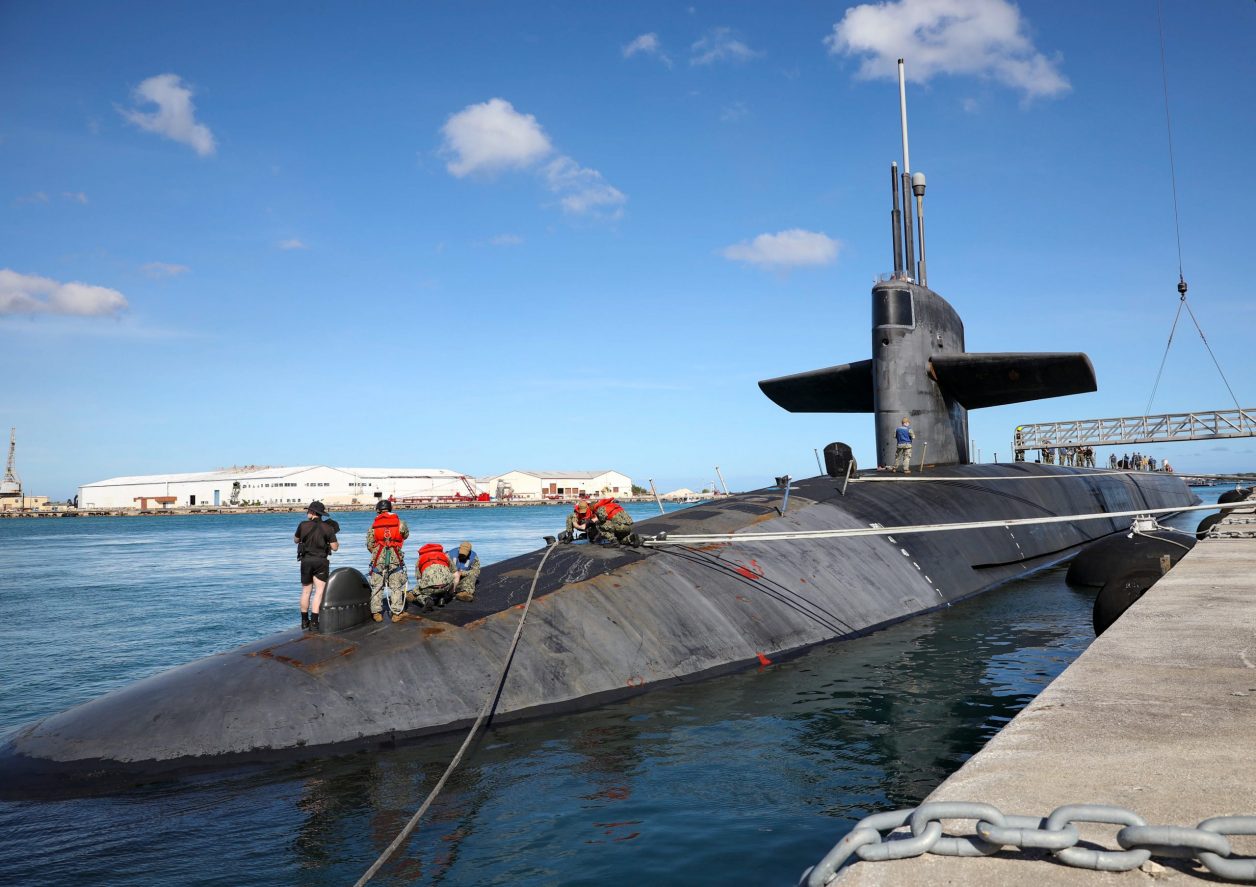 On March 21, two days after Russia announced that it had employed hypersonic missiles to destroy an arms storage depot in Ukraine, Trump suggested Washington should put pressure on Russian President Vladimir Putin by sending nuclear submarines. He was speaking at an interaction with Fox Business.
"I listened to him constantly using the N-word, that's the N-word, and he's constantly using it: the nuclear word," Trump said during an appearance on Fox Business, referring to his conversations with Putin during his stint as the President."
"And we say, 'Oh, he's a nuclear power.' But we're a greater nuclear power. We have the greatest submarines in the world, the most powerful machines ever built," he told host Stuart Varney.
"You should say, 'Look, you mention that word one more time, we're going to send them over and we'll be coasting back and forth, up and down your coast," Trump said. "You can't let this tragedy continue. You can't let these, these thousands of people die."
Putin had put Russia's nuclear-deterrent troops on high alert on February 27 in reaction to what he called "illegitimate Western sanctions" imposed in the aftermath of his country's invasion of Ukraine. In fact, in the run-up to the Ukraine invasion, he had made a veiled threat of using nuclear weapons if NATO intervened in the war.
(Reuters) – The United States has not noticed a change in Russia's nuclear force posture after Russia's Putin put it on high alert over the weekend

"I have no changes to speak to that we've noticed in the Russian strategic nuclear force posture" – Pentagon spokesman John Kirby

— Phil Stewart (@phildstewart) March 4, 2022
The United States has 68 operating submarines, 14 of which are equipped with nuclear ballistic missiles. On the other hand, Moscow has 11 submarines capable of deploying nuclear missiles, according to statistics provided by the International Institute for Strategic Studies.
Trump had significantly raised spending on the nuclear weapons of the United States during his presidency. According to a book published last year by Washington Post reporters Robert Costa and Bob Woodward, Trump appeared so casual about using nuclear weapons by the end of his presidency that the chairman of the Joint Chiefs of Staff, Mark Milley, summoned senior military officers to remind them that any nuclear launch required input from a range of officials.
Bomb The Russians!
This is the second time in as many days that Trump has upped the ante against Russia. Recently, he had suggested that the F-22 Raptor be sent to the battle zone in Ukraine.
He joked at the Republican National Committee's New Orleans meeting that the US should "put the Chinese flag" on F-22 fighter jets and "bomb the shit" out of Russia.
The former US President had then advised that America should blame China for "the offensive" and then watch as the two countries engage in the conflict with one another, The Hill had reported. Russia and China are the two biggest adversaries of the United States and share a warm relationship with each other.
Trump's remarks reported sent everyone in the audience burst into laughter. Trump had previously described Russian President Vladimir Putin as "smart" and "savvy".
In another appearance on Fox Business, he referred to the crisis in Ukraine as a "Holocaust" and predicted that China will invade Taiwan shortly. Interestingly, throughout Trump's presidency, he was accused of illegally withholding military funding to Ukraine which, it needed to fight the Moscow-backed insurgency in the Donbas region.
However, Trump's remarks have little bearing on the stated US policy of not intervening in the war. After days of asking for support from NATO, Ukrainian President Zelensky recently took a dig at NATO members and asked them if they were scared of Russia.
The US and NATO have been very clear in their resolve of not fighting Putin's forces militarily, a stand that is unlikely to change in the future.