Israel is seeking additional spare parts for the fifth-generation jets and taking back Iron Dome systems from the US military, which it sold a few years ago. Tel Aviv seems to be preparing for a longer, expanded conflict with other regional state and non-state actors that tacitly back Hamas and engage in skirmishes with Israel.
The war is a month old, beginning with the killing of 1,400 Israelis in a Hamas offensive on October 7, followed by the Israeli bombing of Gaza and periodic clashes with Hezbollah in the north, requiring Israel to press with more conventional military strength.
Notably, the Iran-backed Ansarallah (Houthi) group in Yemen has also intervened, firing rockets over the Red Sea. US warships also intercepted some of them. The Yemeni group also recently shot down an American MQ-9 Reaper drone. 
Moreover, attacks on US troops at bases in Iraq from Iran-affiliated militias have also been persistent. The latest strike on November 10 involved two drone hits on US bases and a US-led coalition convoy being hit by an improvised explosive device (IED) near Mosul Dam.
Israel had also conducted aerial strikes on Iranian-backed Shia militias in Iraq earlier in the war to deter both Tehran and Syrian President Basher Al Assad. These secondary flashpoints around Israel as a result of the war explain its need to have a ready fleet of F-35I and Iron Dome rockets. 
Leasing Back Iron Domes Sold To US Army
According to US Army acquisition chief Doug Bush, Israel could buy back the two Iron Dome batteries it sold to it by the beginning of next year. Defense News reported that the US Army bought the two Iron Dome systems — manufactured by Israel's Rafael Advanced Defense Systems and co-developed by RTX — at the request of Congress several years ago. 
"The system was meant to fill a gap in cruise missile defense while the Army developed a longer-term countermeasure for various air and missile threats. But the service doesn't plan to purchase more Iron Domes or to integrate the system into its air defense architecture." 
The system, however, has relevance for Israel, as Hamas periodically fires rocket barrages into the country, many of which escape interception and land in Israeli residential areas, killing civilians. The armed Palestinian resistance group has several thousand cheap rockets that it can employ and exhaust Israeli air defense batteries. 
Bush said the Israeli re-acquisition of the Iron Dome from the US is actually "a lease for a relatively small amount of money" for 11 months. "It could become a case where they decide to keep and pay for the systems. Or we could come up with some other arrangement at the end of this initial 11-month period depending on factors on the ground," he added. 
Buying More F-35 Parts
Tel Aviv is also stockpiling by purchasing more spare parts for its F-35I fighter from the Netherlands, a central distribution hub for the fifth-generation fighter's components.
The acquisition, however, triggered a severe stir in Dutch politics, as a few politicians opposed continuing to service Israeli fighter jets as its retaliatory bombing has caused a massive civilian toll in Gaza. Current estimates put the figure between 8,000 to 10,000 people, according to the Hamas-controlled health ministry. 
Outgoing Ministers of Foreign Affairs Hanke Bruins Slot and Liesje Schreinemacher reportedly approved a shipment of spare parts. This was despite queries from the customs department and the foreign ministry's legal panel whether they wanted to block it, given the reports of the disproportionately large civilian deaths. 
An Israeli transport plane collected the F-35 spares from the European Regional Warehouse at Woensdrecht Air Base — one of three worldwide distribution centers to partner nations of the F-35 program for the jet's assemblies.
Dutch law, however, allows the government to intervene if exports go against Dutch foreign policy. Between 2004 and 2020, the Netherlands refused permits 29 times to export military goods to Israel.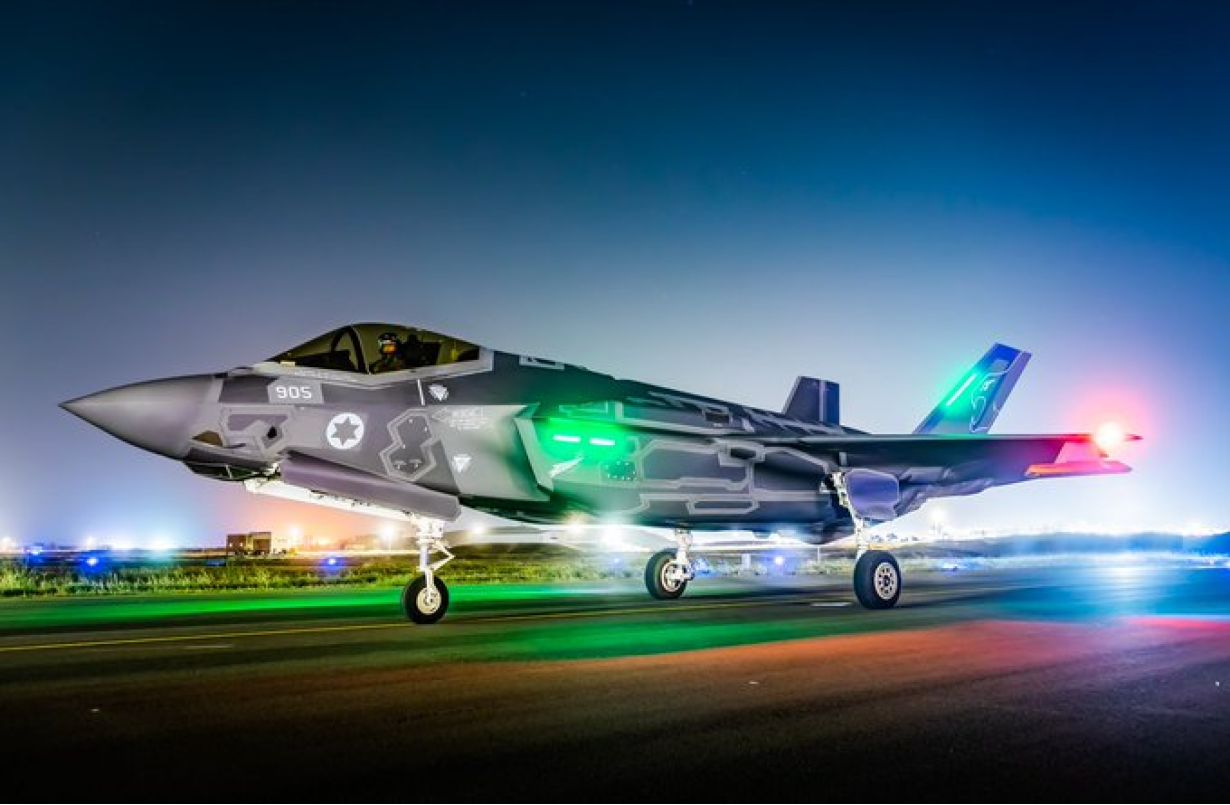 A reasoning unofficially being tabled by Dutch diplomats is that blocking the delivery would have "damaged" the Netherlands' ties with "both Israel and the United States." According to NRC, the Foreign Ministry said the cabinet is discussing whether to submit "specific deliveries" within the F-35 program to "extra controls."
Both "the Israeli right to self-defense" and "the risk of violations of international humanitarian law" would be considered during these "supplementary assessments." 
"The situation in the Middle East has thoroughly divided the Dutch political landscape. While conservative and right-wing parties nearly unanimously support Israel and its right to self-defense, progressive and left-wing parties put more emphasis on the wide-scale human rights abuses committed by Israel against the Gaza Strip," a Euractiv report alleged. 
Israel Also Wanted More F-35s
Interestingly, nearly a month before the war, Israel had also asked the F-35 Joint Program Office in the US for an additional 25 F-35I fighters, more than the 50 it had already contracted from Lockheed Martin.
Being delivered in batches of twos and threes until 2024, the additional fighters would take the F-35I fleet with Israel to 75. As of November 2022, 35 F-35Is had been delivered to the Israeli Air Force (IsAF). 
The extra planes would cost US$3 billion and would be financed by the US military's aid to Israel. While the nature of the technical support and spare parts purchases from Lockheed Martin as a part of this acquisition is unknown, it can be assumed that a portion of the procurement of spares from the Netherlands could be to support these additional F-35Is.