Iran unveiled an upgraded version of its Bavar-373 (Belief-373) surface-to-air missile (SAM) system on November 8. The upgraded system is said to have a range of more than 300 kilometers, and as per claims, it can engage stealth aircraft like the F-35 at long distances. 
Iranian Defense Minister Mohammadreza Ashtiani attended the unveiling, during which the system was successfully tested by launching a long-range Sayyad B4 (Hunter B4) missile.
During the test, the upgraded radar of the Bavar-373 system reportedly managed to detect a target at a range of more than 450 kilometers. It tracked the target at a distance of around 405 kilometers before destroying it at a range of over 300 kilometers.
Prior to the upgrade, the system could only detect the target at 350 kilometers, track at 260 kilometers, and engage from 200 kilometers.
According to unverified reports by an OSINT Twitter handle, '@Pataramesh,' the tests seem to have used HESA Karrar targeting drones for the long-range Sayyad B4 missiles to shoot down.
The radar cross section (RCS) of a Karrar drone is known to be 1.64 meters square, and @Pataramesh reported in a Twitter thread that during the tests, the X-band engagement radar used by the system was able to get a lock on to the target at a range of 376 kilometers.
It was also reported that the missile's maximum altitude increased from 27 to 32 kilometers. Iran's Tasnim News Agency quoted the Islamic Republic of Iran Air Defense Force (IRIADF) Commander, Brigadier General Alireza Sabahifard, saying that a target drone was destroyed at an altitude of 40,000 ft (12.2 km).
Can Iran's Bavar-373 Engage An F-35?
@Pataramesh also claimed that if the RCS of the Karrar drone and the performance of this X-band radar against it is taken as a reference for comparison with the F-35, which has an RCS of 0.0015 – 0.005 meters squares, the Bavar-373 could engage the American fifth-gen stealth aircraft at around 90 kilometers.
The official data on F-35 RCS is likely idealized at 0,005m2 (-23dB), but appears feasible for frontal X-band

➡️ Based on this, ?? Bavar-373 can engage an ?? F-35 at around 90km and protect a 180km diameter large circle

➡️ Some myth bustinghttps://t.co/Ka7lTv1ECT

— Patarames (@Pataramesh) November 7, 2022
However, @Pataramesh notes that these performance parameters would hold only for the missiles guided by Semi-active radar homing (SARH) or the Seeker Aided Ground Guidance (SAGG).
The SARH/SAGG are a common type of missile guidance system that relies on a passive sensor of radar signals inside the nose of the missiles, which picks up the radar signals provided by an external source as it reflects off the target.
Regarding frequency, stealth fighters are known to be 'stealthiest' in X-band and S-band, and therefore experts doubt the claims made by @Pataramesh.
"I would imagine X-band radar was one of the key radar threats that the F-22's and F-35's engineers had in mind when they designed both aircraft," Thomas Withington, an expert on electronic warfare, radar, and military communications, told the EurAsian Times.
Withington further raised some questions, saying, "Assuming the radar could maintain lock, could it still do this when the aircraft is using onboard and off-board countermeasures to jam the radar, following radar-evading flight profiles and being targeted by anti-radar missiles?"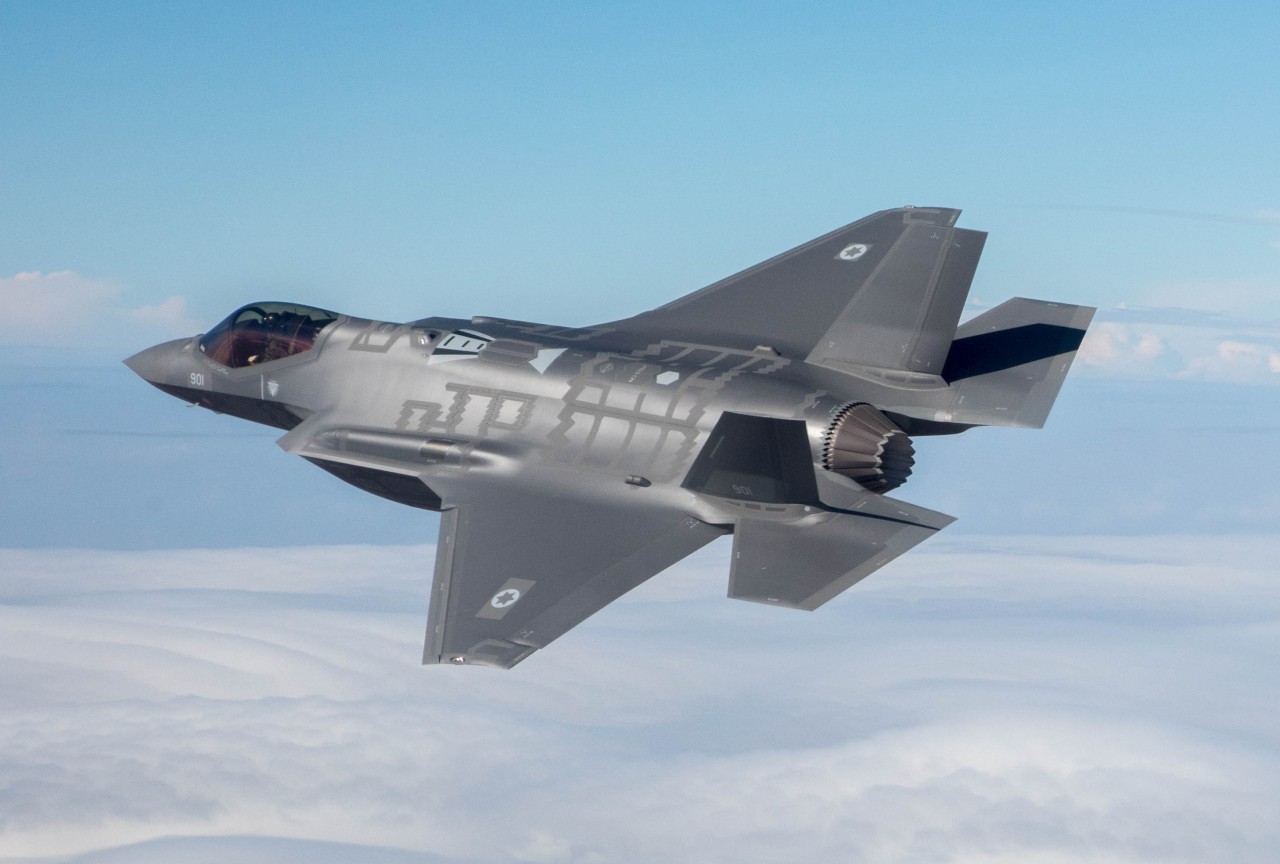 VHF Band Radars Could Pose A Challenge To F-35
Another suggestion made by @Pataramesh is that the Bavar-373 could make use of the Russian-made 3D VHF AESA 1L119 NEBO SVU radar to obtain target coordinates of the F-35 aircraft and fire the Sayyad-4B missiles in active radar homing (ARH) mode, to engage the target at a range of 250-300 kilometers.
Experts have long contended that Russian-made VHF (Very High Frequency) radars pose a significant threat to stealth or very-low observable (VLO) targets such as American-made F-35 aircraft.
The VHF band radars typically operate between one- and three-meter wavelengths. Electromagnetic radiation is known to scatter from bodies smaller than their wavelength. This phenomenon is called Rayleigh scattering.
The critics of the F-35 point out that the aircraft's nose, inlets nozzle, and junctions between fuselage, wings, and stabs will present as Raleigh regime scattering centers, as they are smaller than the two-meter band favored by Russian VHF radar designers.
However, the VHF radars usually lack sufficient accuracy to guide a missile to a target due to their relatively long wavelength. So, the Russian designers reportedly aim to provide enough accuracy in a VHF radar to allow a missile to be flown close enough to the stealth aircraft for the active radar seeker onboard the missile to get a lock on to the target.
From the operational point of view, the idea is to deploy VHF band radars in numbers sufficient to deny US stealth aircraft opportunities to surprise the defenders.
Asked about this, Withington said, "You may get the general locale of the target. This may be enough to get a missile nearby, but the missile's radar seeker would still have the same problem of detecting a low-RCS target and would need to get quite close in."
Instead, Withington said these VHF radars are "more useful for providing indications of the general vicinity of low RCS targets for possible fighter interception."
Furthermore, Russian designers contend that the VHF band radars usually sit well below the frequency coverage of anti-radiation missiles such as the AGM-88 HARM and MBDA ALARM, typically limited to L-band or S-band radars.
The 1L119 NEBO SVU radar is the first ever AESA (Active-electronically scanned array) radar in the VHF band. Its detection range for a target with RCS of 1-meter square at altitudes of 0.5, 10, and 20 kilometers is said to be 65, 270, and 380 kilometers, respectively.
The NEBO SVU can reportedly detect and track a target with an RCS of 0.1 meters square at ranges exceeding 100 kilometers, as per Russian sources, which do not specify the exact range.