Slovakia appears to have sent to Ukraine faulty MiG-29 jets that may be unfit for combat, according to recent remarks made by the country's defense minister, who alleged that Russian technicians seem to have sabotaged the combat aircraft delivered to Ukraine.
"They were able to fly, but that doesn't mean they were also capable of combat. The Ukrainians came to Slovakia a week before their departure, brought spare parts, and inspected the planes," the Slovakian Defense Minister Jaroslav Nad' said in response to criticism leveled at the government by the opposition for giving up valuable aircraft.
Nad' suggested that the faults in the MiG-29 Fulcrum jets may have been deliberately caused by Russian technicians, who were present at Sliač air base in Slovakia until late 2022.
He noted that the defects were observed only in those parts to which the Russian technicians had access.
"Even the police were investigating it, based on our suspicions. There were parts in the engines of the aircraft that Slovak technicians accessed, and then there were parts that Russian technicians only accessed. The defects appeared only in those parts accessed by Russians," Naď said.
However, the police investigation could not definitely prove intent on the part of the Russian technicians.
Nevertheless, the Slovakian defense ministry felt a loss of confidence in the Russian technicians at Sliač because the defects appeared only in parts the Russians worked on, the defense minister said.
Lieutenant General Ľubomír Svoboda, the former highest-ranking pilot in the Slovak Air Force, also suggested that Russians intentionally damaged the jets.
"We took over an engine from them that was supposed to last 350 hours. And in the end, it only flew 70 hours. What can we make of that? Maybe there was poor workmanship, let's call it that. I don't know," he said in an interview for Denník N.
Last month, Ukraine's neighboring countries, Poland and Slovakia, pledged a first tranche of MiG-29 fighter jets to Ukraine. Of these, Poland will send four Soviet-made aircraft, while Slovakia will send 13.
Slovakian MiG-29 Fulcrum Jets 
On March 23, the first four Slovakian MiG-29s arrived in Ukraine, marking the first NATO delivery of fighter jets to the war-torn country.
As discussed earlier by EurAsian Times, the MiG-29 (NATO codename 'Fulcrum') was designed by the Soviet Union to counter the threat from a new generation of NATO warplanes, which included the F-15 and F-16.
However, the Western alliance inherited dozens of Soviet-built Fulcrum jets when East European nations joined NATO after the Soviet Union collapsed, ending the Cold War.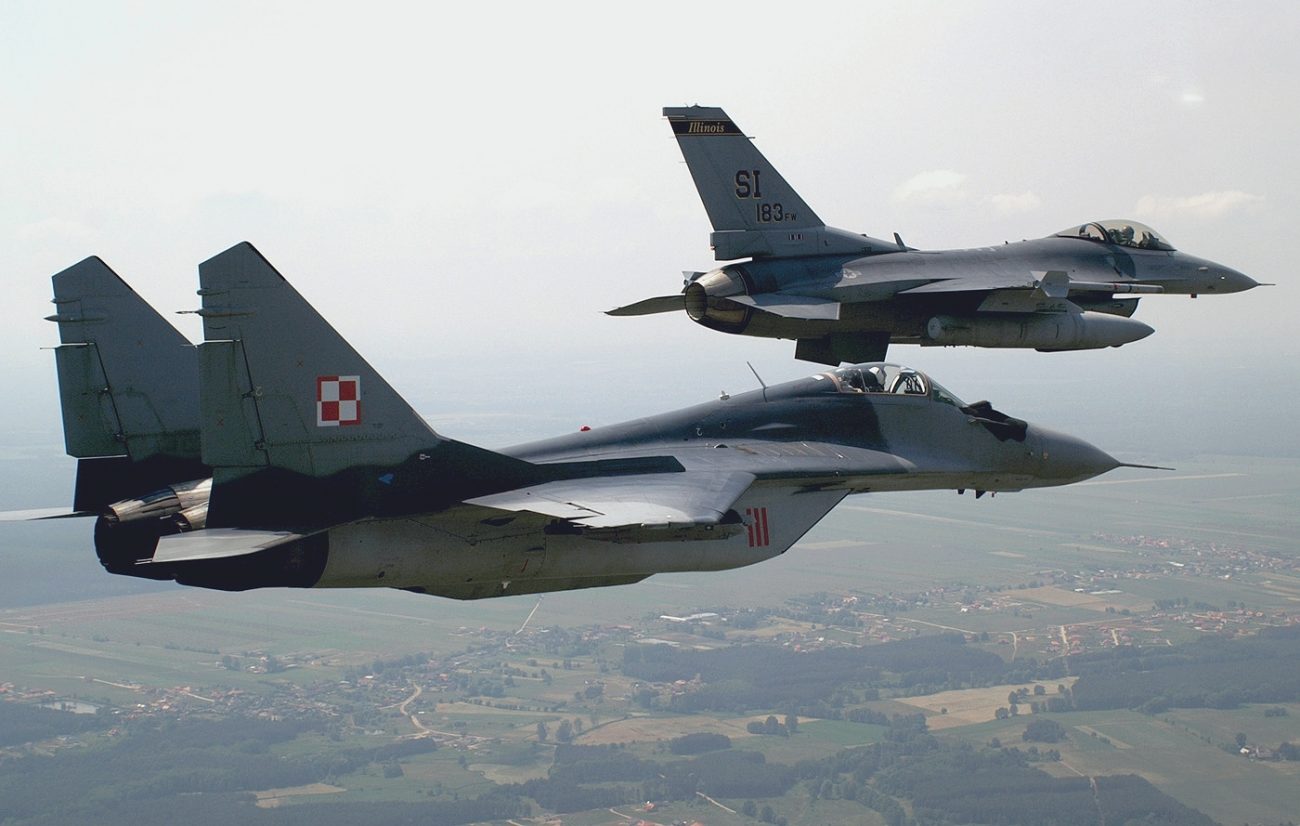 Slovakia inherited nine single-seat MiG-29As (known as Project 9.12s) and one two-seat MiG-29UB after the split of Czecho-Slovakia in 1993. Thereafter, the country acquired 12 more MiG-29As and two MiG-29UBs from Russia as a debt repayment between 1993-1996.
In 2009 Slovakia contracted technicians from the Russian Aircraft Corporation to upgrade 10 MiG-29As and two UBs with NATO-compatible radios and navigation equipment to achieve air safety and NATO interoperability standards.
New components included Rockwell Collins navigation/secure communication systems, Identification Friend or Foe (IFF) systems, and new cockpit computers and LCD displays supported by a digital processor.
However, there were also several issues related to the readiness and maintainability of the RD33 engines that powered these Fulcrum jets and maybe even other aircraft components.
Svoboda, in his interview for Denník N, said that instead of sending the jets to Russia, the Slovak side preferred to repair them at home in the presence of Russian technicians who possessed greater know-how of MiGs than Slovak personnel.
Nevertheless, only a handful of Slovakian MiGs was usable for operations or training at any one time, which resulted in the decision in 2018 to use these jets.
By the time Slovakia retired its last MiGs in August last year, the country was reportedly left with only one pilot still actively flying airspace patrols and armed only with a gun due to Slovakia lacking air-to-air missiles in service.
That said, Naď has expressed confidence that the Ukrainian Air Force will be able to make the aircraft fully operational.
"They have pilots, spare parts, and a company that has worked on MiGs since the Soviet times," the minister told Denník N.
Military veterans argue, however, that the additional MiG-29s would not be a game-changer for Ukraine.
"This is far more symbolic as a gesture than it is actually improving the ability of the Ukrainians to wage war in the air with the Russians," former British Air Commodore Andrew Curtis was cited as saying by Newsweek.
Even the Ukrainian fighter pilots maintain that the MiG-29s would only help to keep the Ukrainian airspace contested, whereas the F-16s would go a long way in establishing Ukrainian control over its airspace.
"Right now, we can only hold the enemy," Maj. Vadym Voroshylov, a Ukrainian MiG-29 pilot, told The Telegraph. "But with F-16s, we could control the air as well as the seas—and the ground, to protect infantry."