Ever since Russia launched the invasion of Ukraine in late February, NATO has consistently improved the defenses and military preparedness of states in Eastern Europe to secure its eastern flank.
Poland, an East-European state that borders war-torn Ukraine, could now give a hard time to Russia by soon fielding the mighty CAMM missiles.
In what could prove to be a windfall for European defense, Sebastian Chwalek, CEO of the Polish Armaments Group, and Adrian Monks, Sales Director of MBDA Poland, signed an interim capability contract in Warsaw, the first of two stages to supply the Common Anti Air Modular Missile (CAAM).
The agreement, according to Defense Secretary Ben Wallace, will help both countries as well as the NATO alliance as a whole. The missile has extensive capabilities and could be effectively used in a war, such as against Russia.
These remarks of the British Defense Secretary could be understood to be a veiled threat to the Russian force, which has intensified the assault against Ukraine in recent days.

The CAMM missile can reportedly defeat modern aviation threats such as the latest stealth warplanes and high-speed missiles by hitting a tennis ball-sized object traveling at several times the speed of sound.
The British Army is currently deploying Sky Sabre, a CAMM-based GBAD system, to Poland to assist in the protection of Polish airspace. In March, Russia bombed a Ukrainian military camp just ten miles from the Polish border, raising fears that the Ukraine conflict may spill over the border.
Both the UK's Sky Sabre and Poland's NAREW GBAD systems will use the same CAMM missiles and launcher, but the radar, C2, and vehicles will be designed in Poland. Earlier, the American Patriot Air Defense Systems were also dispatched to Poland to protect its air space.
UK and Poland have launched collaboration on cutting-edge missile system. CAMM missiles can destroy air threats including stealth aircraft and high-speed missiles. The EU, and sections of liberal media, have treated Poland terribly. Good to see UK supporting our Polish allies.

— Bella Wallersteiner ?? (@BellaWallerstei) April 25, 2022
There are also plans to share the cutting-edge technology in order to produce more ground-based air defense (GBAD) systems in Poland, which will help to create and sustain important skills and jobs in the missile industries.
UK Defense Secretary Ben Wallace and Polish Defense Minister Mariusz Baszczak signed a Statement of Intent to Cooperate on Air Defense during a visit to Poland in November to underline the UK's commitment to European and NATO defense.
Earlier, Poland had offered to send its MiG-29 fighter jets to Ukraine. However, that offer was turned down by the treaty allies for fear of escalation and the conflict spilling over. Ukraine has instead been armed with powerful defensive weapons to thwart Russian aggression.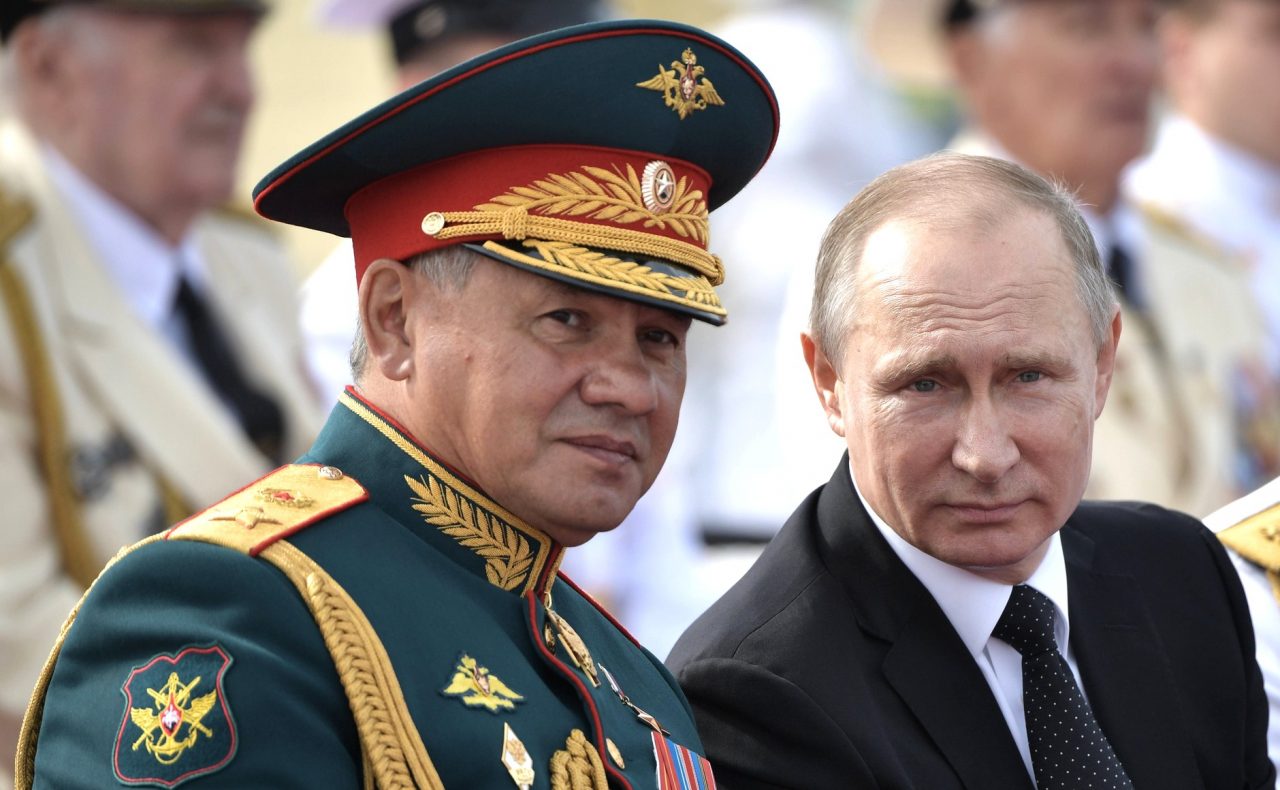 Common Anti-Air Modular Missile (CAMM)
The Common Anti-Air Modular Missile (CAMM) is an advanced air defense missile developed and manufactured by MBDA for use on land, air, and sea.
CAMM is capable of defending against aircraft, anti-ship cruise missiles, and other advanced threats. The missile, which is equipped with modern technology, provides protection against known and anticipated air targets.
The missile is part of the Royal Navy's Sea Ceptor weapon system, which is deployed on Type 23 frigates.
It was only in December of last year that the UK Army confirmed that it was inducting the Sky Sabre system which was earlier used only by the Royal Navy.
The system, which includes surveillance radar, tactical data links, and missiles, was touted as a much-needed replacement for the Cold War-era Rapier low-level air-defense system, as previously reported by the EurAsian Times.
Each missile in the CAMM family is fitted with an innovative active radar seeker that can detect even the tiniest, quickest, and most stealthy targets even in the worst weather conditions and with the most severe electronic jamming.
The missile is designed to be lightweight and compact, allowing many units to be packed into a small space and transported by standard wheeled vehicles. Between the missile and the launcher, there is a two-way data link.
The missile can engage a variety of targets in high-level countermeasure situations, including high-speed, low-signature, and maneuvering targets. The missile can travel at Mach 3 supersonic speeds and hit targets at a range of more than 25 kilometers.
By virtue of being a treaty ally, any attack on Poland's security could trigger a collective defense obligation of NATO and lead to a full-scale war between the two sides. Thus, deploying a sophisticated system like CAMM would create deterrence against Russia and arrest any escalation before it blows out of proportion.