Pakistan's former Prime Minister Imran Khan's fate was sealed when Army Chief General Qamar Javed Bajwa used the word 'invasion' when Russia attacked Ukraine on February 24, when Khan was in Moscow.
The regime change in Islamabad is a big win for Washington since it retreated from Afghanistan. Interestingly, India and China, the otherwise bêtes noirs, have been guarded not using the word "invasion". The winds of change were evident in Pakistan after General Bajwa shadowed the Washington line.
However, the second change in Pakistan politics came when Turkey, whom Islamabad considered an allay to form a new Organization of Islamic Countries, drifted towards the US.
Turkey's President Recep Tayyip Erdoğan, in a clear pro-US signal, even refused to provide airspace for flights to Russia from Syria. This will affect Moscow's plans to recruit Syrian mercenaries to fight inside Ukraine.
Turkey's shift has also hit Islamabad's plan to build a new Islamic block, away from the influence of the Kingdom of Saudi Arabia. However, Crown Prince Muhammed Bin Salman and US President Joseph Biden were unable to iron out their differences and hence, KSA is now considering some of its oil sales to China in Yuan, reported Wall Street Journal.
What Imran Khan did inadvertently in the process is bringing together Muhammed Bin Salman and Chinese President Xi Jinping together.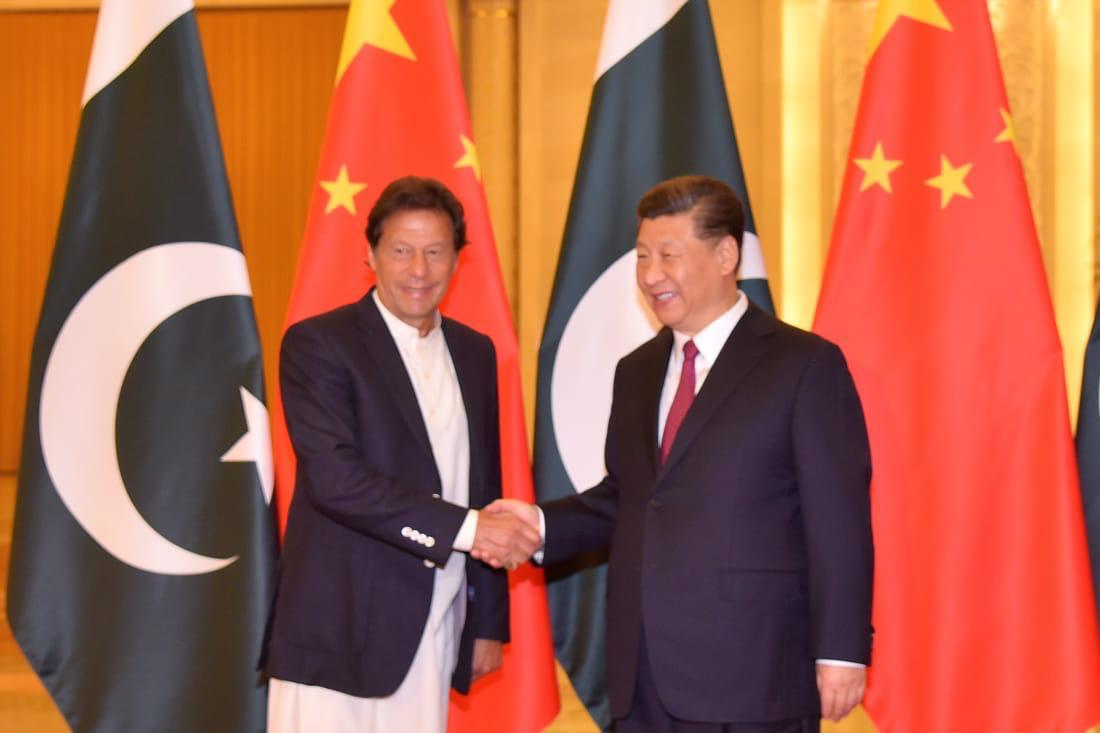 Syrian Shockwaves
Moscow's plan to recruit Syrian soldiers has sent shockwaves throughout European nations, who stand behind Ukraine. It is believed that Russia has deployed up to 20,000 mercenaries from Syria, Libya, and elsewhere in its new offensive in Donbas.
An official told the Guardian newspaper that estimates of mercenary involvement on the ground in eastern Ukraine range from 10,000 to 20,000 and that it was hard to break down that figure between Syrians, Libyans, and other fighters recruited by the Russian security company, the Wagner Group.
Syrian ex-soldiers have been offered monthly salaries of between $600 and $3,000, depending on rank and experience, to fight in Ukraine.
Wagner is a private military company where mercenaries are hired to fight for money irrespective of national interests. However, what may be added Syrian president Bashar Al Assad, could survive only because Russia lend these fighters.
Therefore, Turkey came to the rescue of Europe, which joined hands with France, to help curb Russia in the war. Turkey also had finished with an upper hand over Russia in the recent Azerbaijan-Armenia war and also has historical differences with Russia.
Turkey had also closed the straits at the entrance of the Black Sea for Russian warships. How Russia is now to interpolate to this latest Turkish diktat is to be seen, but right now Russia is 'all-ahead' to take over the Black Sea, and turn Ukraine into a land-locked nation, to monopolize Black Sea's oil and natural gas resources. In such a scenario, Russia will have to turn toward its trusted friend Iran.
Russia In A Spot?
Will Russia now take any stand against Turkey? The possibilities are minimal as Moscow stands isolated and in fact, could only register a complaint that Turkey was selling its Bayraktar TB2 UAVs to Ukraine.
Meanwhile, India too stopped a Japanese military aircraft carrying humanitarian aid to Ukraine. New Delhi argued that India would allow only civilian aircraft and will not let foreign military aircraft in its airspace.
The move did not antagonize Russia, and India due to its diplomacy could strike a balance in the last two months. Right now, India plays host to Raisina Dialogue, in which speakers from 90 nations are participating, Polish Foreign Minister Zbigniew Rau, has urged India to reconsider its stance on the Ukraine war.
Poland which is on alert since the war began, is now into a massive 'Stop Russia Now' campaign and wants Russia to be out of G-20, and does not want Russian President Vladimir Putin to be present at its next summit to be held in Indonesia in October.
Poland has already supplied millions of dollars worth of military aid to Ukraine. However, India is not likely to lend an ear to Polish calls as India has its priorities.
The war will soon end but the pyrrhic victory that the US has notched over the regime change in Pakistan has sent shivers inside China, as the billions of dollars it has invested in the China-Pakistan-Economic-Corridor (CPEC) is at stake.
CPEC is the most ambitious project China has ever had, under it its Belt and Road Initiative (BRI), through which it wants its goods to reach Gwadar Port in Balochistan and be routed to the Mediterranean Sea for Europe and US.
CCTV Footage of attacks on #Chines today in #Karachi

Baloch Liberation Army – Majeed Brigade's female member carried out the attack.#MajeedBrigade#CPEC #balochistan pic.twitter.com/v5Gfoi0KY6

— Bahot Baluch | باہوٹ ? (@BahotBaluch_) April 26, 2022
The recent attack in Karachi that killed three Chinese citizens and the previous one in Dasu area of Balochistan that killed nine Chinese workers is seen by many as a way to target China and Chinese working in Pakistan. Killing the CPEC project appears to be the eventual aim.
Washington never wanted CPEC to succeed and India's no holds barred approach to it, could finally spell a gloomy picture for China, as the US once after this Russian imbroglio, will surely like to focus on CPEC with a single-point agenda to annul it.
This would be the most resounding victory that India would have over Pakistan as well as over China.
An article in The Global Times, just before Khan's ouster had subtly dealt with the coming scenario, "However, this does not mean that the US will stop meddling in the politics of some of China's neighbors to undermine China's development and neighborhood diplomacy."
Let's see what is to happen next?
The writer is a former UP State Information Commissioner and writes on international issues. VIEWS PERSONAL
Email us at: etdesk@eurasiantimes.com