The Russian military claimed to have disabled more than 1600 military targets of Ukraine during the entire period of the special operation, Russian defense ministry spokesman Igor Konashenkov said.
"In total, 1,612 objects were hit during the operation, including 62 command posts and communications centers of the Ukrainian military, 39 S-300, Buk M-1 and Osa air defense missile systems, 52 radar stations," Konashenkov told reporters.
The destroyed facilities also include 49 aircraft on the ground and 13 aircraft in the air, 606 tanks and other armored combat vehicles, 67 multiple rocket launchers, 277 field artillery pieces and mortars, 405 units of special military vehicles, 53 unmanned aerial vehicles.
Meanwhile, the Russian Defense Ministry said that Moscow has delivered more than 30 tonnes of humanitarian aid to Ukraine's Kharkiv region.
"From the Belgorod region to the territory of Ukrainian border settlements located near the Russian-Ukrainian border in the Kharkiv region, Russian military personnel delivered a batch of over 30 tons of humanitarian cargo," the ministry said in a statement, adding that the aid was provided to residents of the Vovchansk city and the Kozacha Lopan settlement.
The aid included cereals, canned meat and fish, bakery products, sweets and boiled drinking water, according to the ministry.
"Russian military personnel provided safety of the humanitarian convoy. The humanitarian cargo was handed over to the residents of border settlements: women, children and elderly people," the ministry added.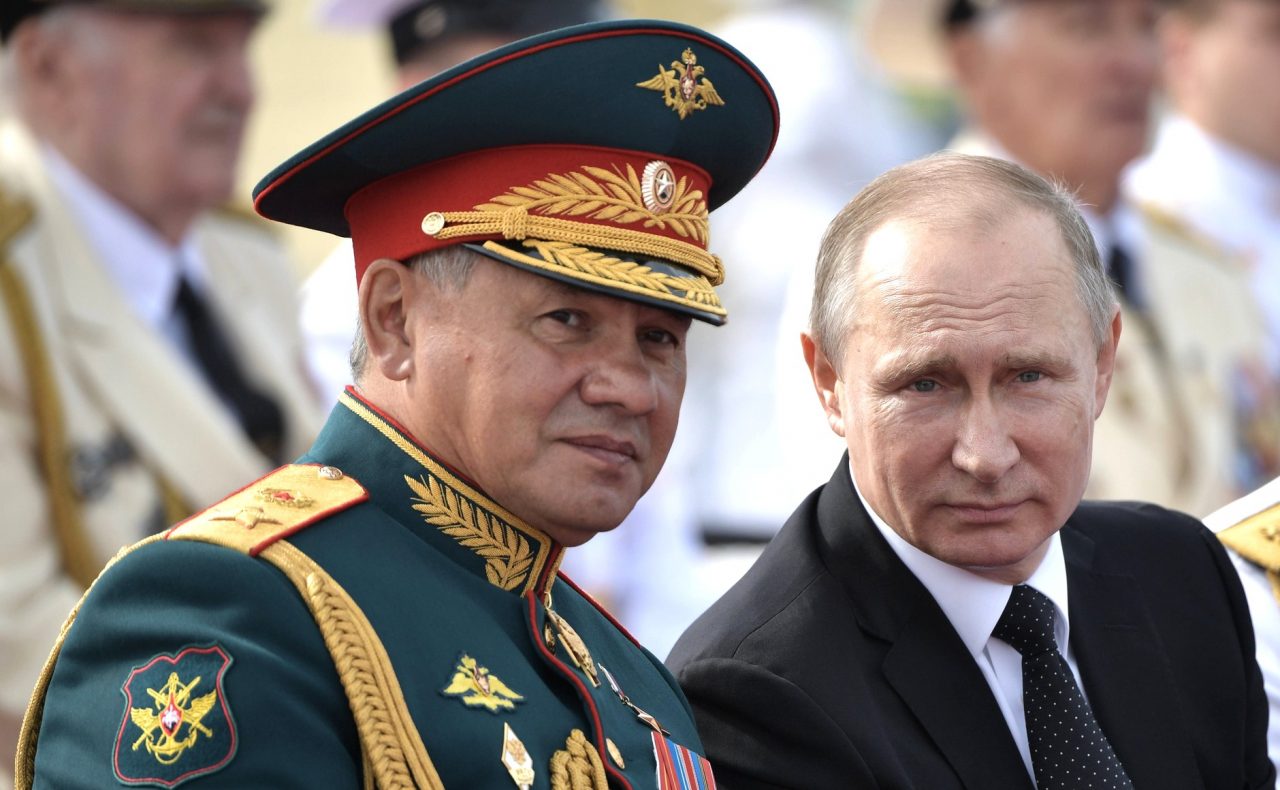 Ukraine Braving Russian Assault
As Russian forces try to move deeper into Ukraine, they are facing stiff resistance not only from its regular military but also from guerrilla squads of civilian militias. The failure to inflict a quick defeat to Ukraine has now prompted Moscow to change its battle strategy.
On February 27, Russia made an attempt to eliminate Ukrainian resistance in Kharkiv, the country's second-largest city.
The Russian soldiers launched artillery strikes on the city. Light armored vehicles were moved into the city but came under attack by the Ukrainian military and volunteer defense groups.
On February 27 night, Kharkiv Mayor Oleg Sinegubov issued a celebratory statement, declaring that "control over Kharkiv is completely ours" and that Ukrainian forces had succeeded "in a full clearing of the city of the enemy". 
Russian vehicles were seen marching across Kharkiv in videos shared on social media, and soldiers were patrolling the city in small groups. A video shows a column of the Russian army encircling military vehicles and advancing along a road. 
Russian troops entering Kharkiv are met with resistance at the end of the video. #Kharkiv #Ukraine #Russia

— Live Crisis Intel (@livecrisisintel) February 27, 2022
"There are two [military vehicles] as far as I can see," someone says in the video. "A third one is crawling through with infantry with automatic weapons, getting ready." Soon, gunshots can be heard and seen. A Russian soldier kneels fast and fires a shoulder-launched rocket towards the direction of the shooting.
In the second video, someone can be heard yelling, "This is how we greet the Russian army." "Blindfold him and bring him here. And anyone who comes to us here in Kharkiv will face the same fate.
Kharkiv.

Brave Ukrainian resistance fighters destroy a convoy.

English subtitles! pic.twitter.com/U25uDow903

— ۞ Reliable Ukraine News ?? ? ☪︎ (@TruthsUnchained) February 27, 2022
Another video, allegedly recorded later near the abandoned military convoy's location, depicts Ukrainian troops engaged in combat. In the midst of the combat, a Ukrainian soldier emerges from behind the wall and fires a shoulder-launched rocket.
Urban warfare at #Kharkiv between the Russian and Ukrainian forces, Ukrainians make resistance despite the Russian army entered the city#UkraineRussiaWar #UkraineUnderAttack #UkraineWar pic.twitter.com/TV0FrMcm0V

— UKRWar (@WarUkr) February 27, 2022
"It is clear they hoped to get Zelenskyy to surrender quickly without inflicting heavy casualties on the Ukrainian military [and] civilians. That failed, but their execution still appears to be fairly restrained," Rob Lee, an analyst from Kings College London's War Department, wrote on Twitter.
That tactic had failed, Lee said, and Russia would have to switch to a backup plan, which he believed would mean "more force." Russia is up against the clock. Russia's fragmented tactics have given towns more time to set up fortifications, erect barricades, and distribute tens of thousands of guns.
Is Russia Changing Its Tactics?
Reports stated that an apparent Russian airstrike on Kyiv's major television tower killed five people on March 1. "To the world: what is the point of saying 'never again' for 80 years, if the world stays silent when a bomb drops on the same site of Babi Yar," Ukrainian leader Volodymyr Zelensky asked in a tweet.
To the world: what is the point of saying «never again» for 80 years, if the world stays silent when a bomb drops on the same site of Babyn Yar? At least 5 killed. History repeating…

— Володимир Зеленський (@ZelenskyyUa) March 1, 2022
The TV tower is located near the Babi Yar ravine, where the Nazis killed over 30,000 people during World War II. A memorial statue commemorates the catastrophe, and many Jews visit it as a place of pilgrimage.
Earlier, a spokesman for Russia's defense ministry stated that Moscow's forces will strike Kyiv's technology hub "to suppress information attacks on Russia." However, the civilian-run television tower in the capital was not among the targets he mentioned. It included SBU security service and the army psychological operations unit.
On the same day, Russia issued a warning to Kyiv's citizens to abandon their homes, as Russian commanders switched their tactics to intensify the shelling of Ukrainian cities after failing to win a quick success, reported Reuters. 
Russian tanks, artillery, and fuel trucks stretched approximately 40 miles (60 kilometers) down a highway to the north, according to images released by the American satellite company Maxar.
Satellite imagery from Maxar shows the scale of Russia's deployment in Ukraine and the damage caused by attacks.

Follow @AP coverage of the Russia-Ukraine war here: https://t.co/sykzQLK3Kt pic.twitter.com/c8ScngxFFk

— The Associated Press (@AP) February 28, 2022
Russia claimed to have totally ringed Ukraine's Azov Sea coast in the country's south. If true, this would suggest that Russian forces storming from Crimea coordinated with separatists in the east to block Ukraine's main eastern port, Mariupol, from the rest of the country.