Taiwan has launched a military modernization initiative so as to enhance its combat preparedness amid renewed Chinese aggression as well as the threat of annexation.
The self-governing island had earlier announced that action was to be accelerated on the construction of a domestically-built submarine prototype. It has also been exploring the possibility of acquiring an anti-torpedo defense system, called torpedo-decoys.
Taiwan's military has begun talks with an unspecified foreign country about purchasing torpedo decoys for its indigenous submarine project, according to Taipei Times.
After its earlier bid to acquire torpedo countermeasures from Turkey for the Indigenous Defense Submarine programme fell through, Taiwan's military announces having secured the system from a "certain country". https://t.co/bGjV6fAUrQ

— Collin Koh (@CollinSLKoh) December 28, 2021
The report suggests that both sides are debating the decoy's designs and probable delivery date. In the event that a deal is not made, no further details about this proposed procurement would be revealed, Taipei Times quoted a military source as saying.
Earlier local media reported that Taiwan is believed to be facing difficulty in obtaining torpedo decoys from Turkey for its own submarine program, due to pressure from Beijing.
The Turkish Navy is known to possess 'Zoka', 'Hizir' and 'Zargana' types of Torpedo countermeasure systems, developed by the Turkish Defense Manufacturer, Aselsan.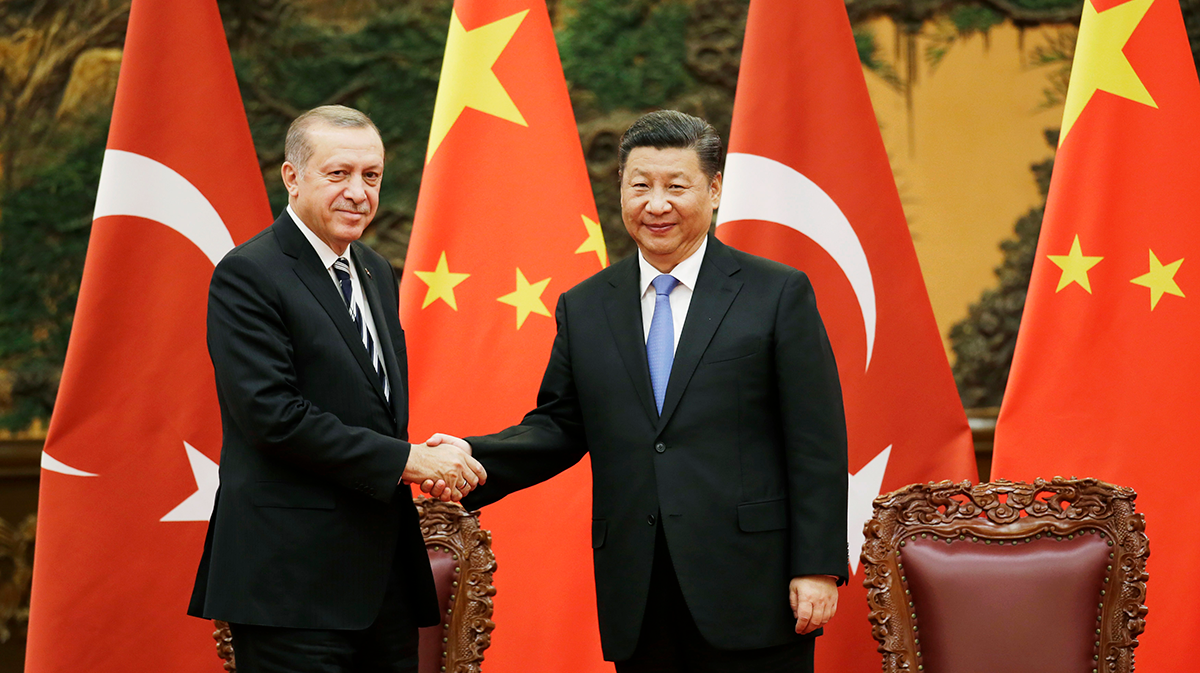 Last week, Taiwan's Minister of National Defense Chiu Kuo-cheng had remarked that there was "a little bit of a barrier," but that the military was working on it.
Those working on the indigenous submarine project, according to the source, have established a number of backup plans for procuring armament systems and essential components from abroad.
The military did not consider acquiring torpedo decoys a priority because none of the nations Taiwan had spoken to during the early stages of the project had agreed to sell those, said the source cited above.
What Are Torpedo Decoys?
This is a torpedo countermeasure system designed to be released from submarines to act as false targets.
Torpedo decoys are the sonar countermeasures system developed to protect submarines from torpedoes equipped with active-passive acoustic homing systems.
It either emits simulated emission, which seduces the torpedo, causing it to home in on the drifting sonar decoy, or generates jamming signals in the required frequency bands at a certain distance from the submarine. Thus, the decoys disable the receiving channels of the torpedo's homing system and cause the latter to lose its ability to detect submarines.
A decoy looks like a torpedo and is fired from the torpedo tube. It creates an illusion of a target, much bigger in size so it could fool the incoming weapon and prevent it from hitting the submarine.
Can Taiwan Secure Torpedo Decoys?
"Not many countries possess the torpedo-decoy technology. Even Turkey with which the discussions were reportedly ongoing had developed this technology not long ago. Now given that Taiwan does not have diplomatic and military relations with many countries barring a few, it's unlikely that it will be able to secure the system on its own," Vice Admiral Shekhar Sinha (retired) told The EurAsian Times.
"However, if a third country that has pledged support to Taiwan in case of a Chinese attack makes such a deal happen, that's another matter altogether. Generally, Taiwan would have had kept such an acquisition classified but looking for a torpedo decoy in the open market is not a regular situation," he added.
Taiwan seeks international support after Chinese incursions https://t.co/SLujcneyRJ pic.twitter.com/m3KijLsAsE

— Reuters (@Reuters) October 7, 2021
Chinese anti-submarine aircraft reportedly entered the Taiwanese AIDZ on Christmas Day. With a looming Chinese threat and its aggressive assertion on the seas in Taiwan Strait and in the air space above, Taiwan has shown a renewed zeal and commitment to the submarine project.
Chinese nuclear-powered submarines have made appearances on the Taiwan Strait while the submarines that Taiwan possesses as of now are vintage and not powerful enough to face off with the PLA Navy.
Taiwan's Indigenous Submarine
Taiwan began developing its own submarines in 2016, with the goal of replacing its old fleet of four vessels with eight new ones, reported by The EurAsian Times. Two of Taiwan's four submarines, which date back to World War II, are mostly utilized for training. The other
two, built in the late 1980s by the Netherlands, are now in service.
Since then, Beijing has been blocked Taiwan's efforts to buy new submarines from any foreign country.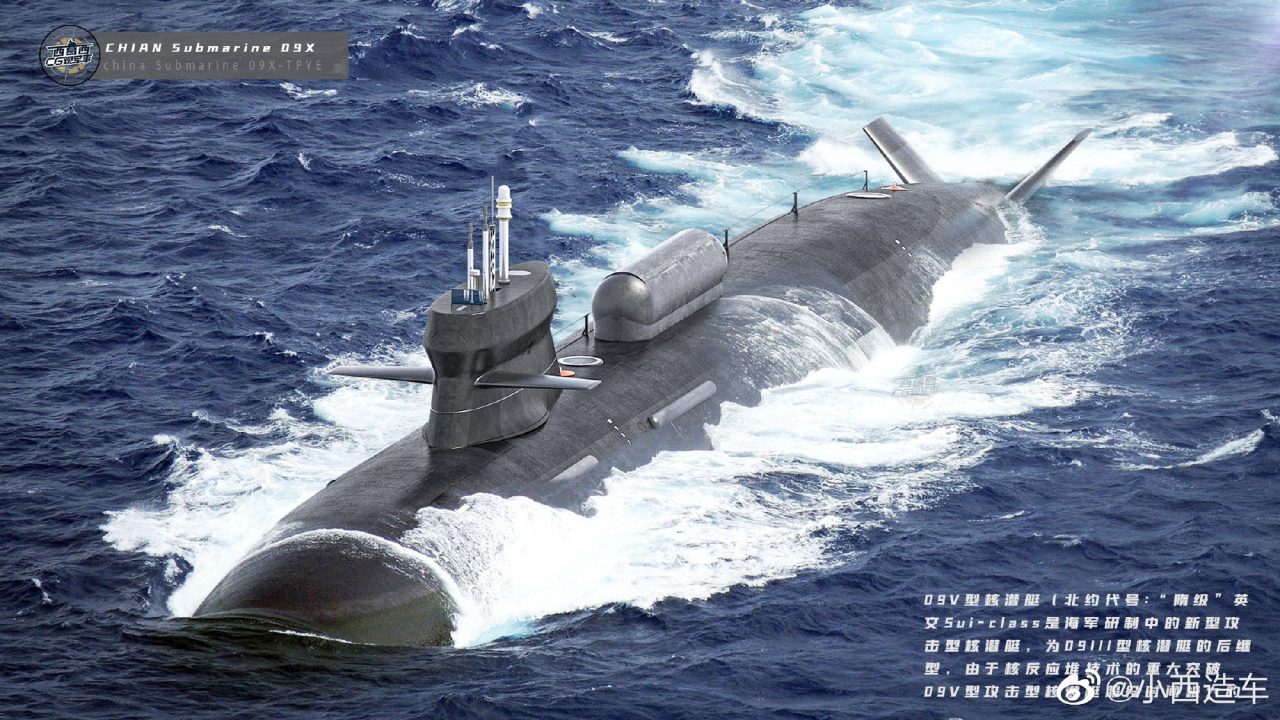 The first modern submarine prototype, which is predicted to cost Taipei $1.7 billion, was supposed to be ready by 2024 and in service by 2025. In November 2020, work on the ship began at a CSBC Corporation shipyard. On November 16, 2021, the Taiwanese Navy staged a keel-laying ceremony for the submarine prototype.
In the face of the PLA Navy's increased presence in the Taiwan Strait, Taipei considers it imperative to strengthen its defenses. The democratically ruled island has predicted that Chinese activity will increase in 2022 and this is why it is scouting for torpedo decoys so as to thwart any potential attack by the PLA Navy.