Taiwan's Coast Guard Administration (CGA) has received the delivery of a new missile corvette days after the island saw the largest Chinese incursion into its air defense identification zone (ADIZ).
This new missile corvette, the Chenggong, will be deployed in eastern Taiwan with the purpose of protecting the interests of local fishermen.
The ship's captain was presented with a model of the Chenggong at a handover ceremony held on June 25. The name Chenggong, which was given by President Tsai Ing-wen, means "success" in Chinese.
The Chenggong, hull number CG-602, is its second Anping-class corvette, CGA said in a statement. It further added that the ship will be assigned to the eastern sector Flotilla with the duty of protecting Taiwan's maritime rights as well as the local fishermen who operate off the eastern coast of Taiwan.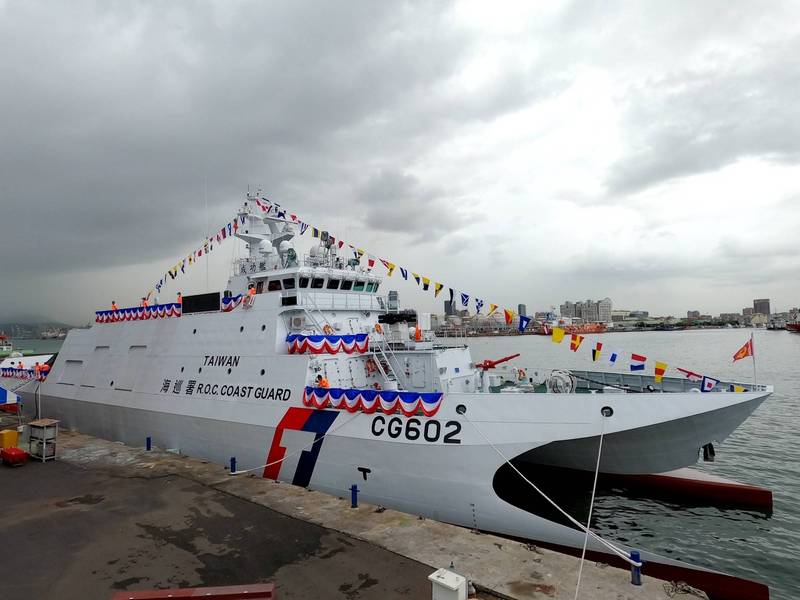 According to Focus Taiwan (CNA), the vessel handling training has been completed by the Chenggong crew and they would shortly begin the battle systems training. The Anping-class corvettes weigh 600 tons and their design is based on the Navy's Tuo Jiang-class corvette, CGA said.
They are capable of traveling at over 44 knots and can withstand a wind of 75-88 kilometers per hour, the CGA said, adding that the vessels are designated a rescue operation area and receive a rescue boat to meet the needs of Coast Guard operations.
According to CGA data, with reference to the weaponry, the Anping-class corvettes are equipped with a water cannon, high explosive rockets, and a 20mm cannon.
The ships of this class can also be fitted with Hsiung Feng III and Hsiung Feng II anti-ship missiles. Due to this, the ship can be converted into a fast-attack vessel in wartime, as reported by Focus Taiwan. The CGA had announced in 2018 that it plans to buy 12 Anping-class corvettes to boost up Taiwan's offshore patrol competence.
On June 15, Taiwan's Defence Ministry said that 28 Chinese PLA aircraft, including one Shaanxi Y-8 anti-submarine warfare plane, four Xian H-6 bombers, one Shaanxi Y-8 electronic warfare aircraft, two Shaanxi KJ-500 airborne early warning and control aircraft, 14 Shenyang J-16 fighter jets, and six Shenyang J-11 fighter jets, violated Taiwan's predefined area.
China, which claims the island as its territory, has reiterated its intention to protect its sovereignty at any cost.
Written by Kashish Tandon