China will not allow anyone to use Taiwan for their own selfish interests and are confident that the island is "a wanderer who will eventually return home," Chinese Foreign Minister Wang Yi said.
"Taiwan is a wanderer who will eventually return home. It cannot be allowed to be used by others to their advantage as a chess piece," he said at a symposium on the development of Chinese diplomacy in an international environment.
Wang emphasized that China "must and will certainly be united." He also recalled that 10 days ago, Beijing restored diplomatic contacts with Nicaragua, and now the number of countries with which China maintains official foreign policy ties has increased to 181.
Yi added that the "One China" principle is under threat. The diplomat said that the situation in the Taiwan Strait continues to remain tense, and the United States and several other countries "deliberately use Taiwan to contain China."
China-Taiwan Conflict 
China may deploy forces near Taiwan under the guise of conducting military drills, only to use them for a real invasion, the defense ministry of the self-governing island has warned.
In its report, the ministry said that the Chinese People's Liberation Army is likely to conduct a full-fledged offensive, involving joint strikes and landing operations, to capture Taiwan in the shortest amount of time with the least amount of casualties.
This would be consistent with Beijing's stated objective of invading Taiwan by 2025, as projected by a previous statement of the defense minister to the Taiwanese legislature. The report urges the legislature to support military procurements to repel such aggression. 
According to the ministry's study, the PLA may initially pretend to perform joint war simulations combining its air force, navy, and army on the east and south coastlines of mainland China near Taiwan in order to intimidate the Taiwanese public.
Furthermore, the report also mentioned that Beijing may send warships to the Western Pacific in order to encircle Taiwan. "The forces might then fire missiles and begin landing operations to annex Taiwan in the shortest time possible," the report added.
It also claimed that the Chinese military will be firing ballistic and cruise missiles at various Taiwanese air defense installations, radar stations, and command centers. In order to thwart Taipei's defense measures, the PLA would undertake electromagnetic suppression operations against combat troop movements and critical military facilities in Taiwan.
The PLA would then dispatch amphibious landing ships, transport planes, and helicopters for troops to attack important military bases in Taiwan once it had established sea and air supremacy, according to the report, adding that the Chinese military would try to launch its operations as soon as possible before foreign forces interfered.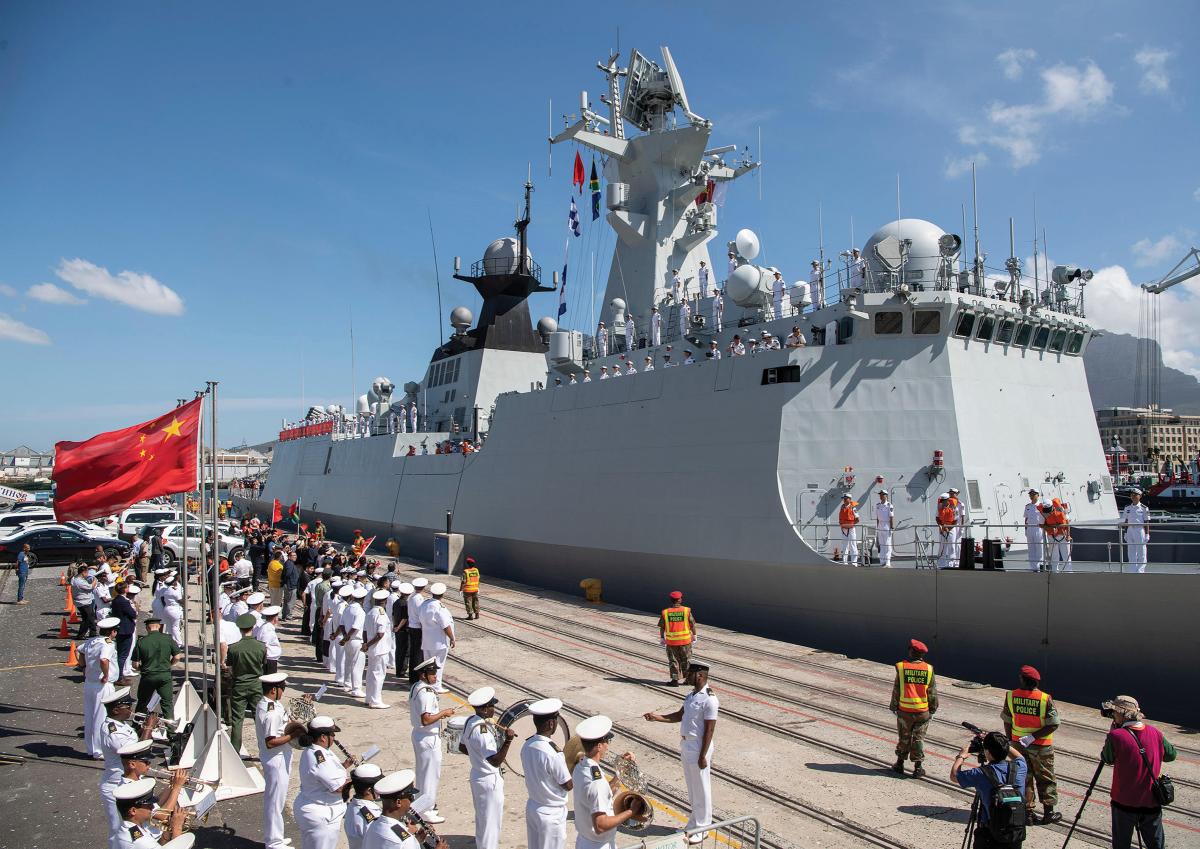 To repel any attacks, the report urged Taiwanese lawmakers to bolster the country's "air defense, counter-attack, air-control, and sea-control" capabilities. Taiwanese President Tsai Ing-wen is already leading a military modernization program aimed at making the island harder to attack by having the military more mobile and equipping it with required weaponry such as longer-range missiles.
According to South China Morning Post, Taipei approved an additional defense budget of roughly $8.5 billion last month to boost its air and naval capabilities, including anti-ship missiles, land-based anti-aircraft systems, and attack drone projects.
Wang Hsin-lung, Taiwan's deputy defense minister, claimed the government had spent years analyzing various PLA invasion strategies.
"We have complete control over the strengths and weaknesses of their approaches," he remarked before the December 13 congressional session. According to Wang, Taiwan's military includes numerous scenarios in its personnel training plans based on its analysis of prospective PLA actions.
PLA's Weakness
According to the ministry assessment, the PLA's shortcomings included insufficient transport and logistic capabilities, which would make reinforcements and supplies difficult to get after landing in Taiwan.
China's transport capacity is currently limited, the Defense Ministry said, adding PLA would be unable to land all of its forces in one go, forcing it to rely on 'non-standard' roll-on, roll-off ships that would require port facilities and transport aircraft that will require airports.
"However, Taiwan's military fiercely defends ports and airports, which will be difficult to take over in a short period of time. Landing procedures will be exceedingly dangerous," the ministry said in its report. The island's military may also exploit its strategic location in the Taiwan Strait to intercept PLA operations and cut off their supplies, reducing the landing troops' combat efficiency and endurance.
China would also need to retain some of its forces on standby to prevent foreign forces from joining in to help Taiwan, as well as keep a careful eye on other tense areas of its border.
It further stated that because Beijing is being monitored by the US and Japan, it is difficult for China's military to concentrate resources on the island. Another stumbling block is the country's ongoing spats with India and Vietnam. 
Taiwan To Strengthen Missile Defenses
As part of its attempts to improve its defenses, Taiwan plans to spend nearly NT$240 billion (US$8.7 billion) over the next five years on domestically produced armaments, including missiles capable of targeting mainland China. 
The cabinet approved a special budget in September to purchase several types of missiles, including Wan Chien (Ten Thousand Swords) cruise missiles, Tien Kung (Sky Bow) anti-ballistic missiles, short-range Tien Chien (Sky Sword) missiles, and medium-range Hsiung Feng (Brave Wind) missiles, SCMP reported. 
The funds will be used to purchase anti-ship and anti-aircraft armaments for navy and coast guard vessels, as well as unmanned aerial vehicles. The special budget, which would supplement the NT$471.7 billion defense budget for the coming year, must be approved by the legislature, where the government has a solid majority.
According to SCMP, some of the funding would be used to purchase missiles from Taiwan's main weapons manufacturer, the National Chungshan Institute of Science and Technology, and to help the country's missile manufacturing capability. New long-range missiles have been tested by the institute along China's southern and eastern shores, and military observers believe they will be able to attack targets on the mainland.
Tsai Shih-ying, a legislator from the ruling DPP who sits on the defense affairs committee, was quoted by SCMP as saying, "After the navy commissioned its first Ta Jiang stealth missile corvette, some of the extra funds would be used to purchase ten more." The ships, built by the Lung Teh Shipbuilding Company, would be delivered to the navy by 2027, he said.
Because of its potential to hit larger warships, the multi-mission Ta Jiang has been dubbed the "carrier killer". It is part of the island's asymmetric warfare strategy to counter the PLA's far larger force. Taiwan is beefing up its defenses in preparation for a possible future Chinese invasion.