British Defense Minister Ben Wallace has claimed that Russian fighter pilots flying SU-34 fighters in Ukraine are using basic GPS receiver devices taped to the dashboards because of the poor quality of their inbuilt navigation systems.
Speaking at the National Army Museum in London on May 9, Wallace commemorated those who died in World War II and called Russia's invasion of Ukraine "senseless and self-defeating."
He pointed out that the Russian military is under-equipped for its ongoing war.
"GPS receivers have been found taped to the dashboards of downed Russian SU-34s, so the pilots knew where they were due to the poor quality of their systems," said Wallace.
Past Problems With Su-34's Navigation   
The Su-34 was first manufactured by Soviet Russia in the early 1990s but is still one of Russia's leading fighter jets. There have been reports in the past citing the use of rudimentary GPS receivers on the Su-34 jets during the war in Syria.
Last year, a Russian Nationalist Politician and Soviet Air Force veteran, Viktor Alksnis drew attention to the images of the Su-34's cockpit during combat operations in Syria, writing on Facebook that military pilots were using commercial GPS receivers during their combat operations.
"Something about this photo made me nervous. I took a closer look and saw in the upper part of the photo a device that cannot be attributed to aircraft equipment. Moreover, it is attached to the dashboard with a red clamp. So, after all, this is an ordinary tourist satellite navigator sold in any electronics store," said Alksnis.
The images were allegedly taken in 2016, a few seconds before the KAB-500KR strike on the bridge across the Euphrates river in Syrian Raqqa.
"This is a popular travel navigator Garmin eTrex Venture HC worth about 10,000 rubles," Alksnis added.
Experts later confirmed that the photos show a US-manufactured GPS receiver developed by the Garmin company.
This navigation system is a civilian navigation machine used by aviation enthusiasts. In addition to positioning navigation, it also provides weather and terrain warning service; because there is a European database, it is suitable for use in Europe and the nearby regions.
Garmin says that with its high-sensitivity, WAAS-enabled GPS receiver, eTrex Legend locates position quickly and precisely and maintains its GPS location even in heavy cover and deep canyons.
While the Su-34 does have an inbuilt navigation system, reports suggest that it consists of GPS and GLONASS dual-signal satellite navigation receiver so that even if Russian GLONASS is not strong, there is no need to worry.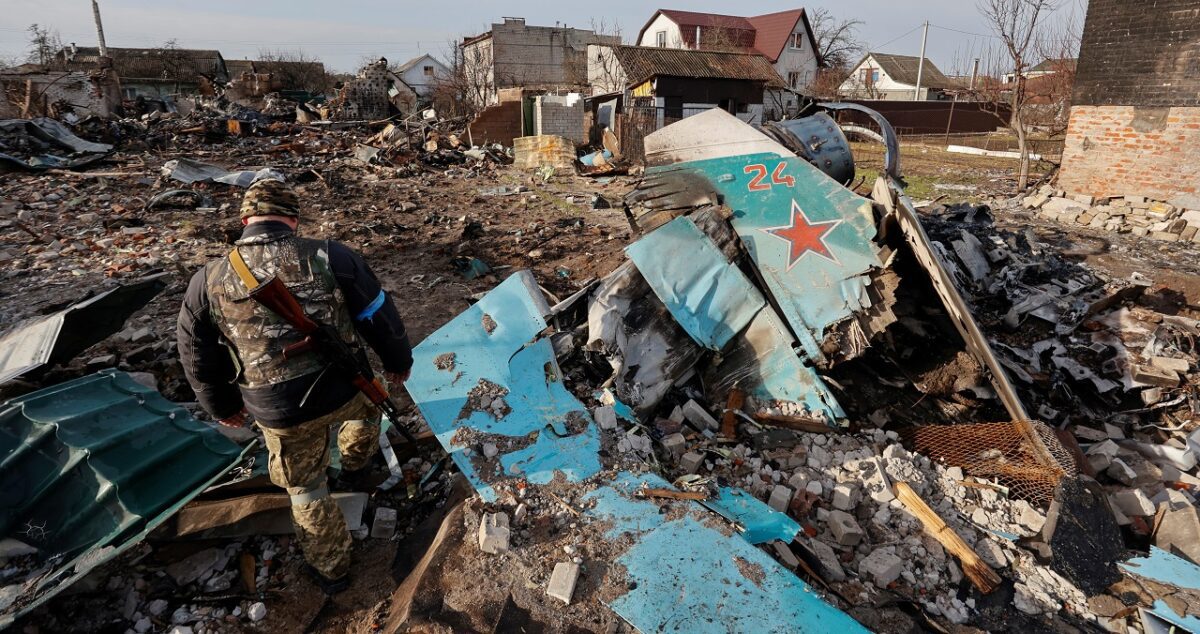 However, pilots of the Generation 4+ strike fighter need to have a civilian GPS portable terminal installed on their planes, which indicates that the inbuilt navigation system doesn't meet the requirements of the Russian military, probably due to problems with the hardware or the imperfections in the data information of the electronic map.
Inaccuracy Of Russian GLONAAS
There have been documented concerns about the Russian GLONASS system's accuracy compared to the US's GPS navigation system.
Reports suggest that the GLONASS satellite constellation has been underfunded for years and could not ensure sufficient accuracy, because of which, during its operations in Syria, Russia had to build differential correction stations across Syria to enhance GLONASS's accuracy by 30 to 40%
There have also been suggestions from Ukraine that Russia must be cut off from the US GPS to make strike missions by Russian forces more difficult.
Experts interviewed by Ukraine's premier defense magazine, Defense Express, have suggested that the US could disable GPS systems in certain areas for a certain time in coordination with the Ukrainian side and the actions of the Armed Forces of Ukraine.
This is supposed to make it more difficult for the Russian fighter pilots to conduct strike missions as they will not be able to navigate their precision-guided munitions toward Ukrainian military targets accurately.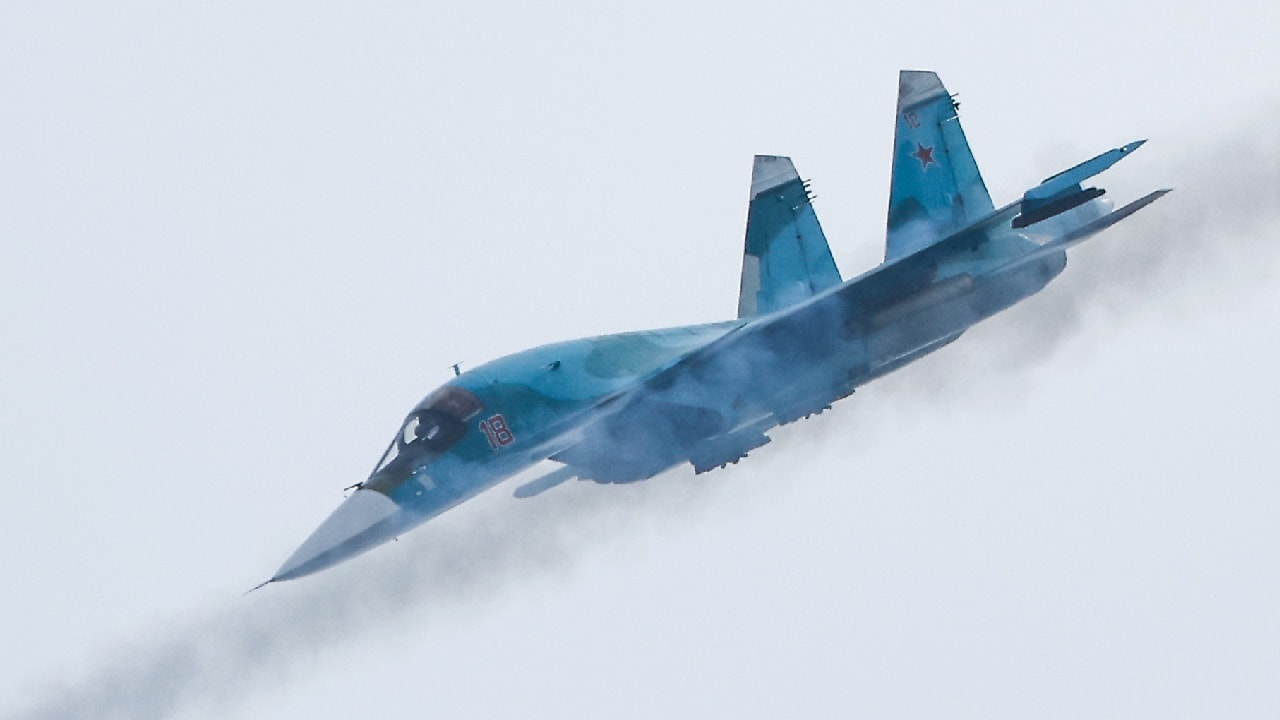 According to these experts, the Russian GLONASS system cannot compete with GPS in terms of positional accuracy, and disabling the GPS for use by Russian fighters will worsen the positional accuracy of Russian missiles by 700 to 1,200 meters.
Pitfalls Of The Russian Military Equipment
In addition to the rudimentary GPS equipment used by Russian fighter pilots, Ben Wallace revealed the presence of 1980s paper maps of Ukraine in Russian military vehicles in his speech.
"Almost none of their vehicles contain situational awareness and digital battle management. Vehicles are frequently found with 1980s paper maps of Ukraine in them," said Wallace.
The ongoing Ukraine conflict has showcased a lot of pitfalls of the Russian military equipment bringing a huge embarrassment to the Russian Armed Forces.
Last month, Ukrainian troops paraded a Russian drone that had been covered in duct tape and fitted with a generic plastic bottle top for a fuel cap. In late March, Ukrainian troops found Russian army bandages dating back to 1978 discarded on a battlefield.