In an incident that has sparked serious concerns, a WZ-10 attack helicopter and two Ka-28 Helix anti-submarine warfare helicopters of the Chinese People's Liberation Air Force (PLAAF) on Tuesday set a dangerous precedent by not only crossing Taiwan's Air Defense Identification Zone (ADIZ) but also flying across the so-called "median line," an unofficial boundary that runs down the middle of the Taiwan Strait.
The median line runs through the Taiwan Strait from a location near Japan's southern islands to the southwest, near Hong Kong.
According to Taiwanese experts, the line was drawn with the US support during the Cold War, when Western countries contended against the Soviet Union and its allies. China, however, does not recognize the median line.
While Chinese warplanes and military choppers regularly intrude into the Taiwanese airspace (ADIZ), the median line is not crossed. The last such intrusion took place two years ago, in September 2020, when PLAAF J-10, J-11, and J-16 fighter jets were involved.
Chinese planes frequently fly around the median line and into ADIZ's south-western section as the zone encompasses the entire strait and parts of mainland China. Officials from Beijing assert that Taiwan is an inalienable part of the Chinese mainland and no median line holds the boundary between the two.
3 PLA aircraft (WZ-10 Attack and KA-28 ASW*2) entered #Taiwan's southwest ADIZ on May 10, 2022. Please check our official website for more information: https://t.co/aOB0fIl4oN pic.twitter.com/xCrbUR5tNX

— 國防部 Ministry of National Defense, R.O.C. ?? (@MoNDefense) May 10, 2022
After taking off from one or more Chinese vessels, a pair of Ka-28 Helix anti-submarine warfare helicopters were seen flying in the southwest corner of the ADIZ. However, it remains unknown if the WZ-10's sorties were coordinated in any manner with the Ka-28s, which have previously been in the ADIZ.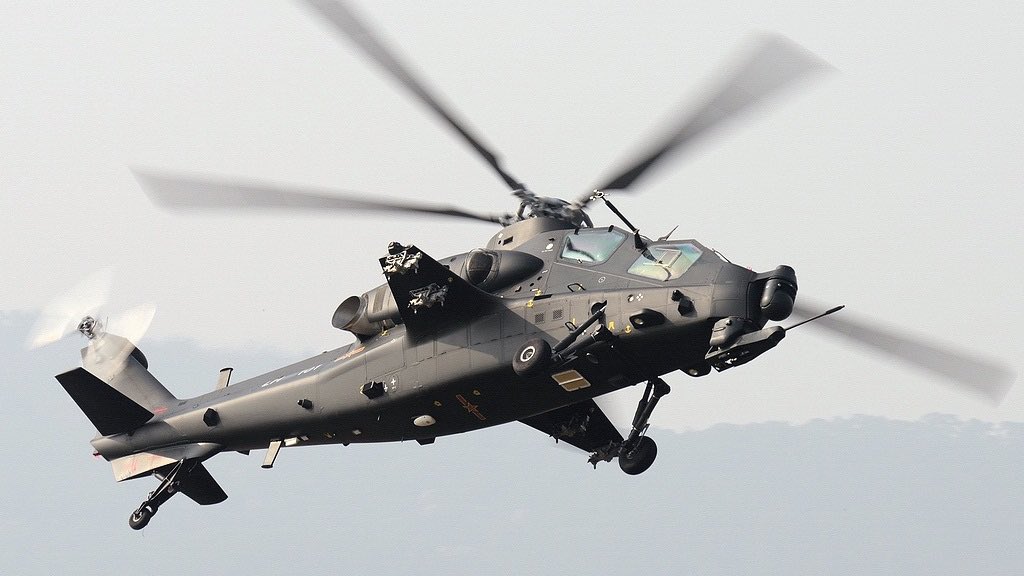 The move pulled off by the WZ-10 becomes significant in the light of rising tensions in the region. During recent drills near Taiwan, the PLA Navy's aircraft carrier Liaoning hosted more than 100 aircraft sorties in less than six days, state media Global Times reported.
Not just that, China also reportedly encircled Taiwan starting a routine realistic combat training in the Philippine Sea to the east of Taiwan and Southwest of Japan — a location that experts believe would be immune to external interference in the event of a potential invasion by the PLA.
Testing The Limits
The WZ-10's vector, given by Taiwan's Ministry of National Defense, depicts the attack helicopter flying out over the Taiwan Strait and momentarily crossing the median line before returning to the mainland.
While there is no confirmation as to where the helicopter was operating from, the flight route strongly suggests that it was flying out of Zhangpu County, Fujian Province's primary military heliport, according to The Drive. The mammoth Chinese helicopter base is strategically positioned to support a future invasion effort.
China PLA Z-10 attack helicopter entered Taiwan's air defense identification zone and crossed the "median line" – the informal boundary between China and Taiwan on May 10. https://t.co/pFxmm1x0RI

— Ryan Chan 陳家翹 (@ryankakiuchan) May 11, 2022
EurAsian Times could not independently verify where the attack helicopter flew from. It could have also been sent from a vessel like the Type 075, an amphibious assault ship with a helicopter dock that was inducted last year.
Though there was no particular reason cited by the Chinese for their intrusion, the sailing of a US warship through the contested strait could have been the possible trigger.
7th Fleet's Ticonderoga-class missile cruiser USS Port Royal transited via Taiwan Strait May 10, allegedly the 5th time this year. More importantly, this is a major deviance from recent transits, which were always performed by destroyers. Via @INDOPACOM https://t.co/BXLIJ4Tz2k pic.twitter.com/G2l8Jp5hbL

— South China Sea Connect (@Scs_Connect) May 12, 2022
The American guided-missile cruiser USS Port Royal (CG-73) of the Ticonderoga class completed a "regular Taiwan Strait transit… through international waters by international law", according to the US Navy. According to reports, this was the first time a US Navy cruiser sailed through these seas since early 2020.
Earlier, an American destroyer USS Sampson had passed through the Taiwan Strait in late April, to China's surprise. Beijing opposes any US movement through the disputed waters.
The Taiwan Strait, in particular, has become the biggest flashpoint in the region. China has vowed to reunite Taiwan with the Chinese mainland, with force if necessary.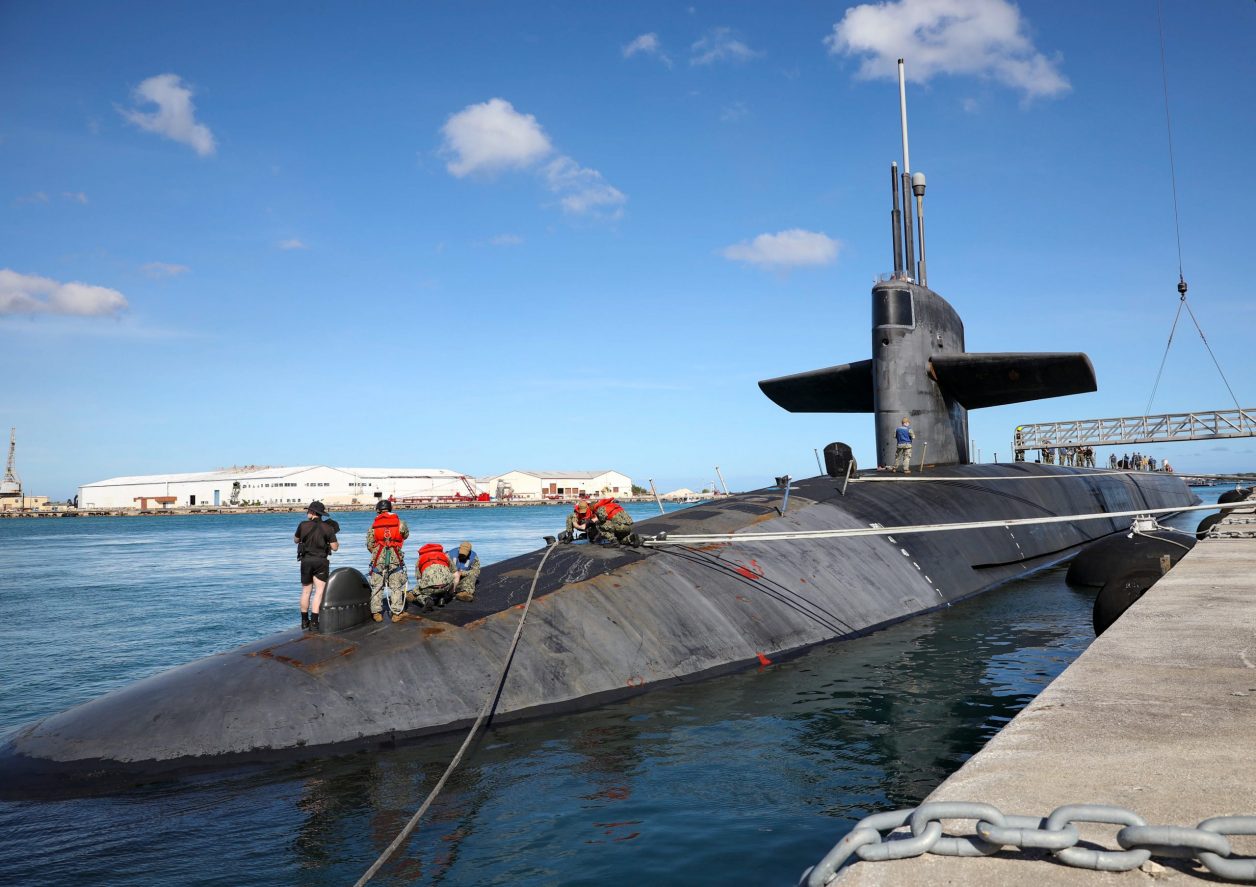 The Taiwanese assertion of its freedom from Chinese rule and the US assistance to its stated democracy has led to angry responses from China in recent months. On its part, anxious about Chinese belligerence, Taiwan has been preparing for war. Last month, it simulated a PLAAF attack on the island state for real-time combat drills 'Lien Hsiang'.
If Taiwan engages in secession incited by the US and triggers a war, PLA will launch thousands of missiles on day one (the Russian military has used fewer than 1,000 so far) and smash the Taiwan army in dozens of hours. So, the Tsai Ing-wen authority should avoid provoking a war https://t.co/7JNStydtAf

— Hu Xijin 胡锡进 (@HuXijin_GT) April 12, 2022
The Republic of China Army, or ROCA, is led by 29 advanced AH-64E Apache Guardians, with roughly twice as many AH-1W Super Cobras supporting them. The OH-58D Kiowa Warriors, which are mostly employed for scouting, can be armed as well. As a result, the PLA will likely field WZ-10s and other modern rotorcraft to counteract the significantly formidable battlefield helicopter component in Taiwan, according to The Drive.
China sending its Z-10 attack helicopter to cross the median line just briefly could be interpreted as yet another strong message to Taiwan. The more it engages with the US, the more belligerent China could be expected to become in the region.
Taiwan has now effectively become a pawn in the power tussle between China and the United States in the Indo-Pacific region.
WZ-10 Attack Helicopter
The CAIC Z-10 or WZ-10 has a range of 1,120 kilometers and weighs roughly 5,100 kilos empty. According to CCTV, it has four exterior hardpoints that can carry air-to-ground, air-to-air, and rocket missiles, as well as a 23-millimeter caliber revolver gun.
Up to 16 anti-tank missiles, four 7-barrel multiple rocket launchers, or two 32-barrel multiple rocket launchers can be mounted on the helicopter. Different combinations can be used for different missions. Missiles, for example, could be employed against armored vehicles and tanks, while rockets and guns could be used against infantry.
According to a CCTV report, a basic group of four WZ-10s can carry 32 anti-tank missiles, eight 57mm multiple rocket launchers, and four guns, enough to destroy three tank companies. The WZ-10 can also fire the 50-kilogram-class TY-90 air-to-air missile at hostile helicopters.
The WZ-10 is easier to manage and has a longer range and a greater multitasking capability than its international competitors owing to its good aerodynamic design, domestically built engines, superb handling, and maneuverability.