To 'counter' the Turkey-Pakistan axis, India's Sukhoi fighter jets (Su-30 MKI) and C17 Globemaster aircraft have reached Greece for the first time to participate in the multilateral air exercise Iniochos-2023 hosted by Hellenic Air Force (HAF).
While Turkey supports Pakistan over Kashmir, the Eurasian country (Turkey) has a history of bitter relations with neighboring Greece in the Aegean Sea and the Mediterranean.
The Indian Air Force (IAF) is participating in Exercise Iniochos-23, a multinational air exercise hosted by the Hellenic Air Force, with four Sukhoi (Su-30 MKI) fighter jets and two C-17 Globemaster aircraft. The exercise will be conducted at the Andravida Air Base in Greece from April 24 to May 4.
According to the Hellenic Forces, besides IAF, the following countries with their air assets (platforms) have been participating in the Iniochos exercise: Cyprus with an AW139 Helicopter, France with Rafale fighter jets, Italy with Tornados, Jordan with F-16s fighter aircraft, Saudi Arabia with F-15s, Slovenia with PC-9s, Spain with EF-18 jets and USA with F-16s & MQ-9s UAVs.
Greece is a member of both NATO as well as EU.
Iniochos 2023 will involve a large number of HAF assets, such as fighters, including the recently acquired Rafale fighter jets, air defense systems, helicopters, and transport and training aircraft.
Indian Air Force contingent arrived to participate in the multinational Exercise #Iniochos2023 at Andravida, Greece ??. Historic day, first ever landing of Su30 at this base in South Greece, all contingents ceased work to watch the big birds roll on to the tarmac.. ? @IAF_MCC pic.twitter.com/wdTgJBicQE

— India in Greece (@EmbIndiaAthens) April 21, 2023
Additionally, Hellenic Army, Navy, and Special Operations assets and personnel will contribute significantly to creating complex and realistic scenarios across the exercise areas, which are spread over the Greek mainland and seas, said HAF on its official website.
Austria will participate with INTEL personnel and Canada with Air Battle Managers. The significant regional impact of Iniochos-2023 has prompted the interest of several nations which have declared the intention to participate with observers, such as Bahrain, Germany, Montenegro, Morocco, Slovakia, Tunisia, and UAE.
But what has caught everybody's eye is the participation of IAF in the Greek air exercise. Though India and Greece had close cultural & diplomatic ties in the ancient period going back to the Mauryan Empire and Alexander The Great, it has strengthened to counter Turkey in recent years.
Turkey has a history of feuds with Greece over the control of the Aegean Sea and Eastern Mediterranean. Thus, Greece wants strong military ties with India, which has the world's second-largest army and substantial military clout. Greece had recently acquired Rafale fighter jets from France, which India too operates.
But what irks India is the continuous support by Turkey to Pakistan over Kashmir. Turkey has been vocal by 'internationalizing' the Kashmir issue at various international forums. Moreover, Turkey has been supplying weapons to Pakistan, too. Recently, Turkey reportedly supplied 'cutting edge' Bayraktar Akinci combat drones to Pakistan.
Though the exact number of drones is yet to be confirmed, it is believed that the deal for the Akinci drone was inked at $7 billion. The Pakistan Air Force (PAF) has issued a patch for its Akinci fighter pilots to be worn on their shoulders as part of the uniform. The patch named 'Game of Drones' shows Kashmir as part of the Pakistan map.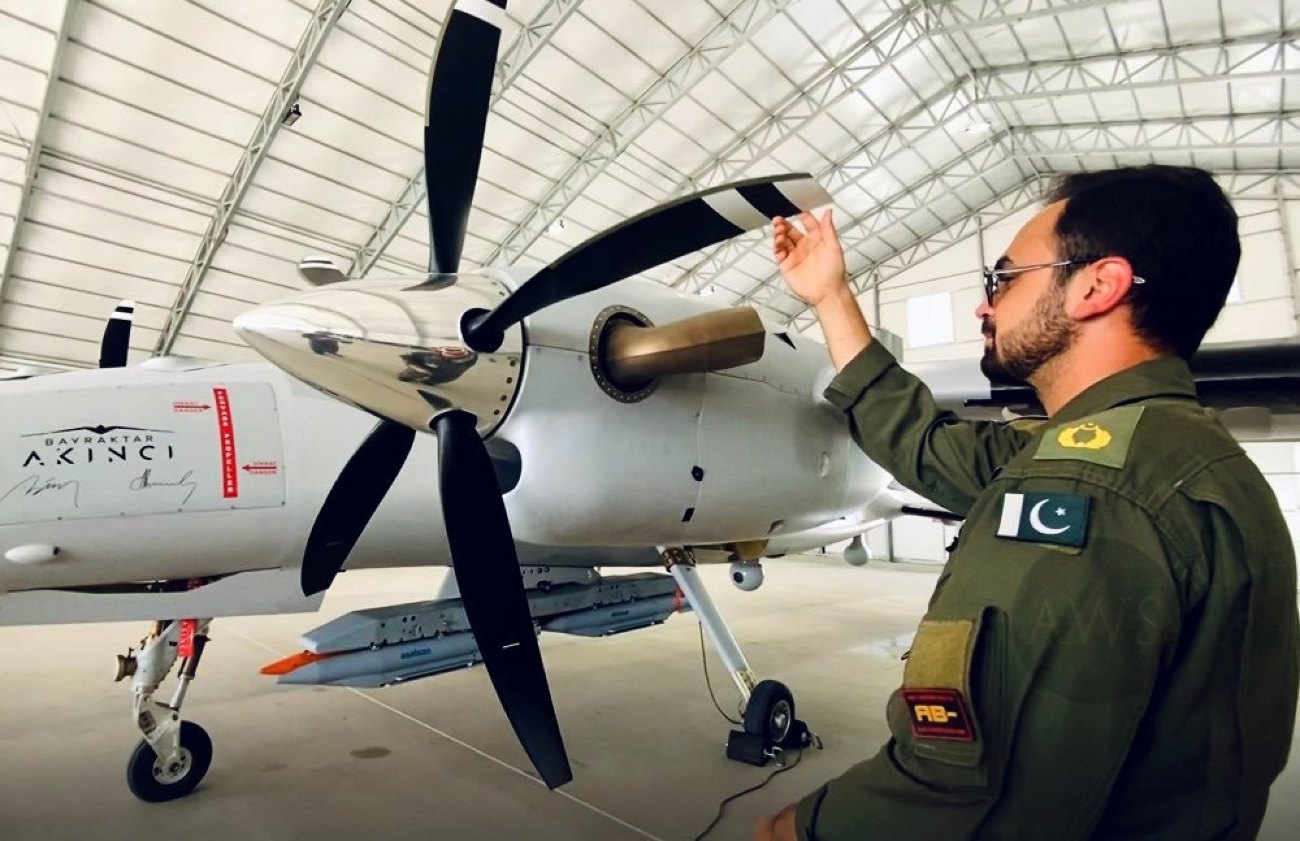 Turkey and its President Recep Tayyip Erdogan have frequently raked up the issue of Kashmir in the UN and other international forums. As recently as on February 27 this year, Turkish Deputy Foreign Affairs Minister Mehmet Kemal Bozay, while addressing the UN, had urged the world to resolve the Kashmir issues under the UN mandate.
New Delhi asked the intercontinental country to refrain from interfering in India's internal matters. Turkey's blatant statement came when India was at the forefront of a relief and rescue operation ('Operation Dost') when a major earthquake rocked Turkey, which claimed the lives of as many as 40,000 people.
In 2019, Erodgan accused the world of ignoring the human rights violations in Kashmir while addressing the UN assembly. Again, in 2020, after India revoked Article 370 from Kashmir, the Turkish President raked up the Kashmir issue while addressing the Pakistani parliament.
In this context, the participation of the IAF contingent in the Hellenic air force exercise holds strategic importance. It shows India is now ready to take on Turkey in transcontinental geopolitics. Though Greece also helped Turkey during the recent earthquake.
There have been many high-profile visits between India and Greece in the recent past. While India's External Affairs Minister, S Jaishankar, visited Greece in 2021, the visit was reciprocated by Hellenic Foreign Minister Nikos Dendias the following year.
In January this year (2023), Indian MoS (External Affairs) Meenakshi Lekhi also made an official tour of Greece. Last year a delegation comprising faculty and students of the National Defense College (NDC) visited Greece.
With many diplomatic visits and meetings, India's participation in Greek multilateral air exercises will be a new paradigm shift in Indian and Hellenic military relations.
The Iniochos exercise aims to enhance international cooperation, synergy, and interoperability amongst the participating Air Forces, said Wing Commander Ashish Moghe, Spokesperson of the IAF, in a statement issued in Delhi on participation in the Hellenic exercise.
The exercise will be conducted in a realistic combat scenario involving multiple types of air and surface assets. It will also enable the participating contingents to engage in professional interactions, providing valuable insight into each other's best practices, added the IAF spokesperson.
The professionalism of HAF's personnel and its capacity to organize and conduct realistic exercises in a wide area covering a broad spectrum of geomorphological features constitute Iniochos, a major air exercise in Europe and the Mediterranean, capable of providing high-level training and a unique participation experience.
The planning, execution, and debriefing of all missions are supervised by the Hellenic Air Force (HAF) Fighter Weapons School (FWS) to secure the highest standards.
The missions cover the full spectrum of air operations performed by HAF, such as offensive counter-air operations, defensive counter-air operations, strategic air operations, air power contribution to counter-land operations, air power contribution to maritime operations, recce, and Combat Search and Rescue (CSAR) beside time-sensitive target and high-value airborne asset.
During Iniochos 2023, the F-16 Tactical Simulators of the newly established HAF's Synthetic Training Squadron will be used for several missions, expanding Iniochos to the virtual world.
Penned By: Neeraj Rajput
Please email us at etdesk (at) eurasiantimes.com