While China continues its aggressive posturing against the island state of Taiwan, the latter is focused on bolstering its military capability.
In a technological breakthrough, its indigenously developed drone 'Teng Yun 2', pitched as Taiwan's MQ-9 Reaper UAV and looking quite similar to the US counterpart, has achieved a new milestone paving the way for its induction.
On June 26, Teng Yun 2, an indigenous unmanned combat aerial vehicle (UCAV), completed a 10-hour non-stop test flight around Taiwan's Air Identification Defense Zone (ADIZ). Local defense experts described the accomplishment as a "major milestone" in Taiwan's indigenous defense history.
The Teng Yun 2, or "Cloud Rider," developed by Taiwan's premier military research organization, the National Chung-Shan Institute of Science and Technology (NCSIST), reportedly took off from the country's eastern Hualien Air Base at 6:46 p.m. on June 25.
It continued north along the east coast, following Taiwan's ADIZ, until it returned to the same air base at around five in the morning on June 26. According to reports, the non-stop flight spanned 4,500 kilometers or the equivalent of four to five times around Taiwan.
The flight lasted more than ten hours non-stop and was the longest for an indigenous UCAV. The Teng Yun 2 completed the flying test. However, according to Focus Taiwan, the NCSIST declined to confirm the test's specifics published in the media.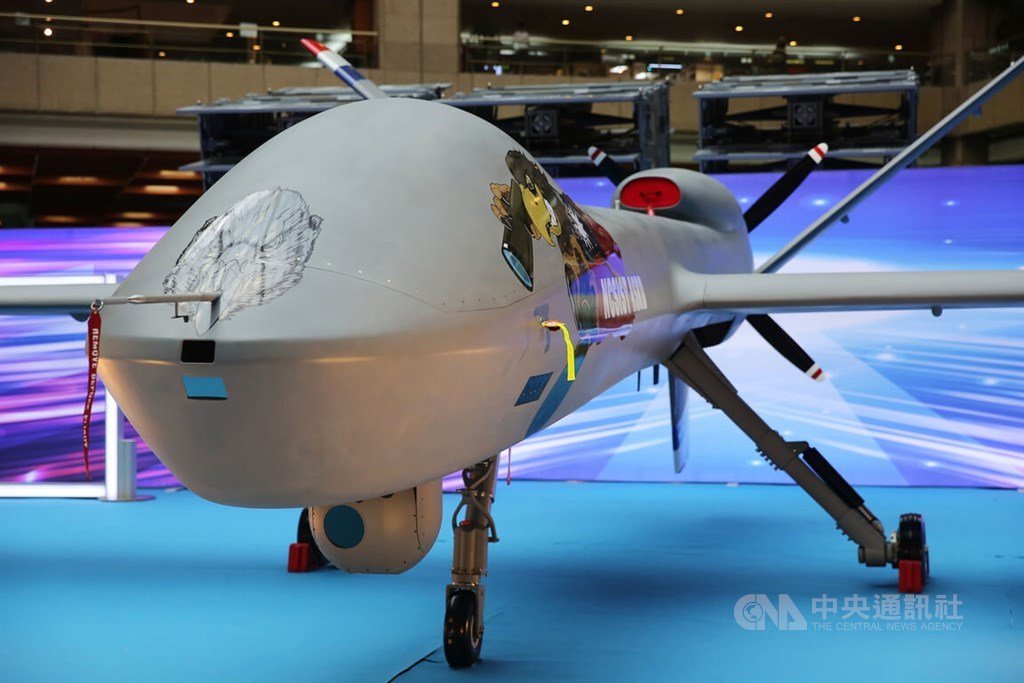 The new long-range test comes a month after the indigenous UCAV demonstrated medium and long-range flight capability and guidance control over a long-range, breaking a significant technological barrier on May 17. In that test, the flight showed the trajectory of the UCAV for over three hours.
??| #Taiwan conducted on June 25, 2022 a test flight of about 10 hours of its latest combat #drone "Teng Yun 2".

The vehicle took off from 10:46 and returned to its base at 21:02 local time. pic.twitter.com/An1CbCqpXd

— Casus Belli ? (@casusbellintel) June 26, 2022
However, the ten-hour flight by Teng Yun is something never seen before in Taiwan. It is significant as the test flight was conducted just a few days after Chinese warplanes intruded into Taiwan's south-western ADIZ.
According to Su Tzu-yun, an expert at the government-funded Institute for National Defense and Security Research, if the test flight's stated success is accurate, it will be a significant turning point for Taiwan's domestic national defense sector.
He further stated that the test flight demonstrated the domestic UCAV's ability to fly over long distances and successfully integrate its flight control software system.
Taiwan's Reaper Drones Are Here!
Teng Yun 2 is a tactical unmanned combat aerial vehicle (UCAV) created by the Chungshan Institute of Science and Technology to support the four MQ-9B strategic drones Taiwan's military purchased from the US.
The drone can carry out tactical surveillance and combat missions far into the Chinese mainland thanks to its long-range flight capacity.
Since 2016, the NCSIST has produced four Teng Yun drone prototypes. According to local media reports, two were Teng Yun 1s of the first generation, and two were Teng Yun 2s, the latter constructed using American engines.
The drone's compatibility with American AGM-114 Hellfire missiles and other domestically produced anti-ship missiles strengthens the military's capacity for asymmetrical warfare, which is the cornerstone of Taipei's policy against China.
The capabilities of the Teng Yun 2 include signal relay, electronic parameter reconnaissance, electronic interference, day and night aerial picture surveillance, and reconnaissance. According to Taipei Times, the institute is expected to finish testing the drone by the end of the year.
Meanwhile, Taiwan may accept delivery of US-made MQ-9 Reaper drones later this year that the US agreed to sell in 2020 despite China's resistance.
In December 2021, Taiwan's Ministry of National Defense revealed that a letter of offer and acceptance (LOA) for US drones would arrive by March 2022.
American MQ-9 Reaper Drones
General Atomics Aeronautical Systems, a US defense contractor, produces the MQ-9B SkyGuardian drones- the sea variant of the MQ-9 Reaper.
These drones can conduct over-the-horizon, medium-altitude, long-endurance (MALE) reconnaissance, surveillance, and intelligence operations (ISR). A testament to the drone's endurance is its 2,721 kilograms fuel capacity, 45 kVA power, and 2 kW backup powers.
The drone also has a Honeywell TPE331-10 Turboprop engine and specific features such as 40,000-hour service life, fatigue, damage-tolerant airframe, a GA-ASI Lynx multi-mode radar, precision-guided weapons, a de-ice/anti-ice system, and all-weather tolerance (including lightning protection).
Currently, the drone can fire the AGM-114 Hellfire missile, the 500-pound GBU-12 Paveway II laser-guided weapon, and Joint Direct Attack Munitions, also known as JDAMs, free-fall bombs designed with a GPS and Inertial Navigation Systems guidance package.
The US Air Force has recently started equipping the MQ-9 Reaper with new weaponry, partly owing to the development of a "universal weapons interface."