According to a prominent Russian journalist, Russia Aerospace Forces (VKS) have begun to adopt a new stealthy cruise missile for their frontline fighter jets.
---
"We are strengthening our frontline aviation, which is actively working within the framework of the NWO. The X-69 square-section missile is being put into service for destroying fixed ground targets by aircraft," reported Aleksandr Sladkov, a correspondent for Rossiya 1, part of the All-Russia State Television and Radio Broadcasting Company (VGTRK).
The missile was unveiled very recently by Russia's Tactical Missile Corporation during the Army 2022 defense expo held in August near Patriot park in Moscow, Russia.
Photos of a Kh-69 ALCM mock-up at Russia's ARMY 2022 forum. It is highly probable that a domestic version of this missile was combat-tested in Ukraine. https://t.co/KbGg2P2Ebd

— Guy Plopsky (@GuyPlopsky) August 15, 2022
However, there is no official announcement about the Kh-69 missiles.
The Kh-69 Cruise Missile 
Developed by the State Machine-Building Design Bureau (GosMKB) "Rainbow," the Kh-69 cruise missile is intended for engaging stationary targets with known coordinates.
"The Kh-69 is designed to destroy a wide range of stationary ground targets with known coordinates before launch, including those without radar, infrared and optical contrast concerning the surrounding background," according to Tactical Missile Corporation.
The missile relies on a combination of inertial and satellite navigation and an Electro-Optical (EO) seeker for final guidance.
As per the official data, the missile weighs approximately 770 kilograms and has an effective combat range of 290 kilometers with an operating speed of 700-1,000 kilometers per hour.
The missile can be armed with a penetrating high-explosive or cluster ammunition of 300-310 kilograms. The two warhead options would allow the missile to be employed against various targets, including communications, industrial, transport, ammunition, and other military infrastructures such as airfields, fuel depots, and naval targets.
The cluster warhead can be used to destroy the enemy armor, missile, communication, and air defense formations deployed in the tactical battlefield area.
Stealth-On-Stealth – A Deadly Combination!
The missile has a rectangular cross-section and reportedly comes with radar absorbent material to make it stealthy. It helps the missile to be housed in the internal weapons bay of the fifth generation Sukhoi Su-57 stealth fighter.
Also, this design reportedly helps in packing foldable wings, allowing the missile to maintain its stealth profile for some distance after it is launched from the aircraft.
Furthermore, the missile can reportedly fly between 50-300 meters at low altitudes to pass undetected over enemy air defense systems.
The combination of a stealthy cruise missile with a stealth aircraft can be very deadly, as has been discussed by EurAsian Times earlier.
Stealth aircraft are still vulnerable to attacks from evolving integrated air defense networks. Experts point out that once the aircraft emerges over the horizon, its stealth features will not matter because it will become visible due to its size.
However, in the case of a stealthy missile, its small size provides an additional advantage.
Abhijit Iyer Mitra, a senior fellow at the Institute of Peace and Conflict Studies and a military expert who spoke to EurAsian Times, explained that a stealthy missile would remain concealed from the enemy radars throughout its flight path.
He further said that even when the missile emerges over the radar, because of its small size, it will still be a tiny target, leaving very little reaction time as the radar will not be able to detect it till the missile is merely two to three kilometers from its target. "Then it will be too late," he added.
Future Plans For The Missile 
Apart from the Su-57, the Kh-69 will also be integrated with other in-service fighter aircraft like the MiG-29K, MiG-35, Su-30MK, Su-34, and Su-35 once they are outfitted with the AKU-58 (UVKU-50) launcher which is needed to deliver the missile.
Russia also plans to export the missile, according to a recent interview of the General Director of the Tactical Missile Weapons Corporation (KTRV), Boris Obnosov, with the state-owned TASS news agency.
"I am sure that in the future, the Kh-69 will be one of the most ordered missiles. Naturally, it has great export potential," Obnosov said.
Reports suggest the Kh-69 is comparable to Western-made cruise missiles like AGM-158 JASSM, Scalp EG/Storm Shadow, etc.
The American-made AGM-158 JASSM is also a stealthy cruise missile, and it can travel up to 370 kilometers, compared to the Kh-69's declared range of 290 kilometers. The Storm Shadow is said to have a range exceeding 250 kilometers.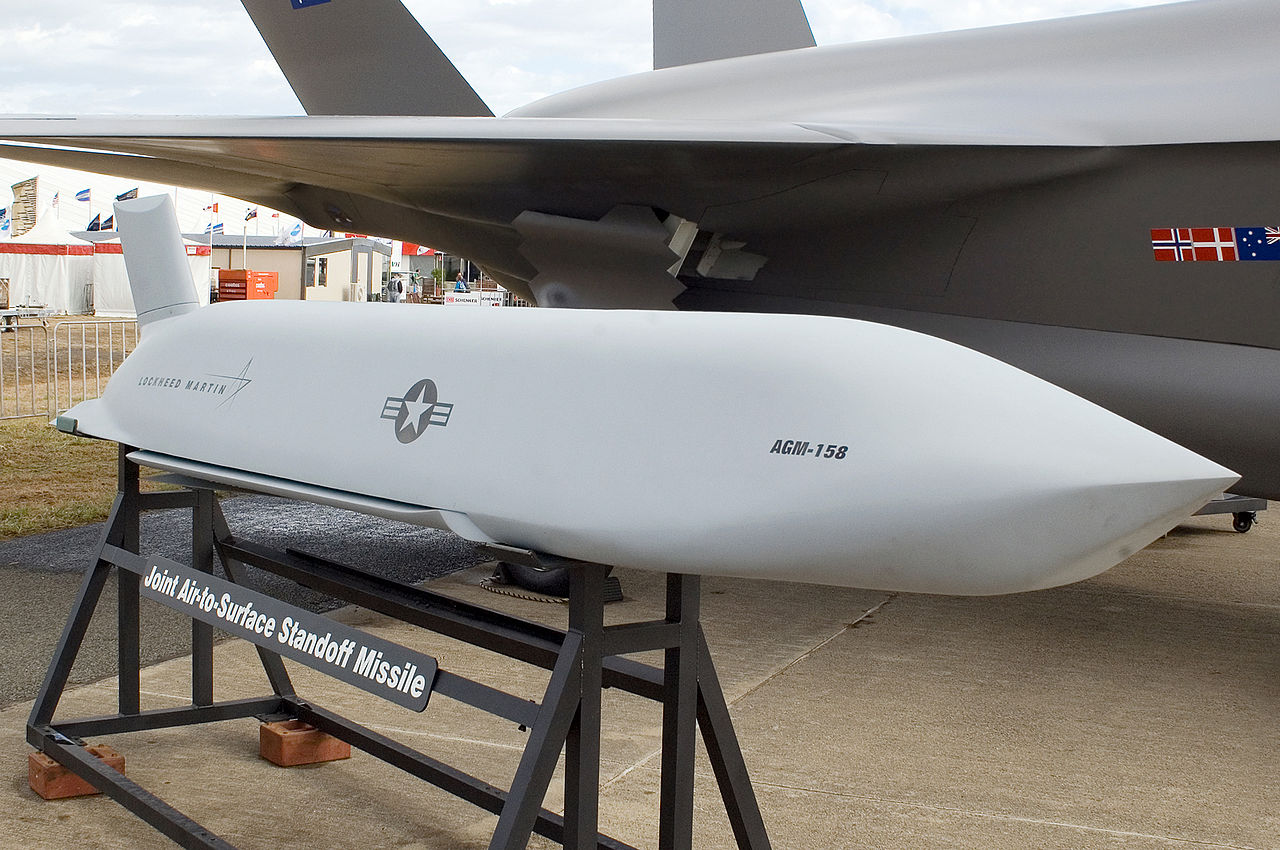 However, since the Kh-69 is powered by a turbojet engine similar to missiles like Kalibre, it is possible that in the future, the range of the missile version used by the Russian military is increased, just like the long-range variant of the basic AGM-158 JASSM – the JASSM-ER (Extended Range).