The employment of space assets for military purposes has recently seen an uptick. The Russia-Ukraine war is the most significant space-related development since 2022, given the wide-ranging use of space-based assets by both the warring sides.
A Space Threat Assessment by an American think-tank has also concluded that there has been an unparalleled level of transparency on the battlefield in Ukraine: Sensitive intelligence was declassified to reveal Moscow's plans and intentions, imagery showed the massing of Russian forces, and social media posts conveyed the war's horrors up close.
The Center for Strategic and International Studies (CSIS) assessment, which took an in-depth look at Russian counter-space activities, noted space capabilities are aiding in this transparency and making an impactful contribution to this fight. Communications satellites empower Ukrainian forces and connect the Ukrainian people with the outside world.
"Imagery satellites, some able to penetrate clouds and collect pictures at night, are watching the movement of Russian forces, mapping humanitarian evacuation routes, and collecting evidence of war crimes. Other satellites can detect and locate the sources of GPS interference, which is causing Ukrainian unmanned aerial vehicles (UAVs) to alter course," the 56-page assessment, released on April 14, has concluded.
First Commercial Space War
Some observers have described this war as the "first commercial space war" due to the prominence of Western space industry capabilities enabling Ukraine's resistance. However, as with any advantage on the battlefield, adversaries quickly look for ways to erode that edge, and the same is true for space.
The assessment analyses in detail the Russian employment of electronic warfare and cyberattacks against space systems, uncertainty on Russian use of laser weapons, and unusual behavior by a Russian inspector satellite in GEO.
"While the space lessons learned in Ukraine are still to be written, there may be insights to glean on Moscow's space strategy and doctrine and lessons for the United States to apply to threats in the Indo-Pacific," it said.
The report quotes Konstantin Vorontsov, deputy director of the Russian Foreign Ministry's Department of Nonproliferation and Arms, warning that "quasi-civilian infrastructure may become a legitimate target for retaliation." These Russian attacks against Ukraine's space assets deployment show how counter-space weapons would determine future conflicts.
Jamming And Cyberattacks
Even before Russia began its military operations in Ukraine, the Organization for Security and Cooperation in Europe (OSCE) observed that over 60% of its Unmanned Aerial Vehicle monitoring missions had faced GPS signal interference, including in areas just 25 kilometers from the OSCE base's contact line. These drones used unprotected civilian GPS signals to aid in their navigation.
The GPS interferences were confirmed through radio frequency signal sensing from a commercial space company. On February 23, 2022, a day before the war began, Ukraine's long-range UAV experienced a temporary loss of control due to significant GPS interference.
At the Janes, open-source defense analysts assessed that the Turkish-origin Bayraktar (TB-2) drone of Urakine faced attacks from Russian Krasukha-4.
The continuing war in Ukraine has seen Russia using GPS-jamming devices throughout. Russia has also denied Ukraine its command and control systems enabled by commercial communication satellites.
NY Times
New satellite imagery and data show the intensity of the battle for #Bakhmut, with multiple large fires burning in the city's center and on its western side.#UkraineWar pic.twitter.com/KiuTGSMcZc

— Paul Healey ???? (@Paul_TheNewf) April 11, 2023
On February 24, 2022, Russia conducted a cyberattack to deny connectivity between the Viasat communications KA-SAT network and its thousands of ground terminals. This cyberattack occurred just an hour before Russian troops attacked Ukraine that day.
The Ukraine government and its military, both Viasat's customers, were the target of the cyberattacks. They entered a virtual private network and deployed wiper malware that crashed terrestrial modems through the satellite downlink.
But the attacks also adversely impacted other Viasat users in Europe. As a result, the US Federal Bureau of Investigation and CISA asked commercial satellite communications providers to reinforce their network resilience and cybersecurity.
Elon Musk And Space Assets
Ukraine rushed to Elon Musk and SpaceX to help restore its connectivity through commercial LEO broadband. Four days later, Starlink terminals reconnected the Ukrainian government and civilians to the internet.
Since then, Russian attacks on Starlink ground terminals to disrupt Ukraine's communications have continued, as EurAsian Times has repeatedly reported.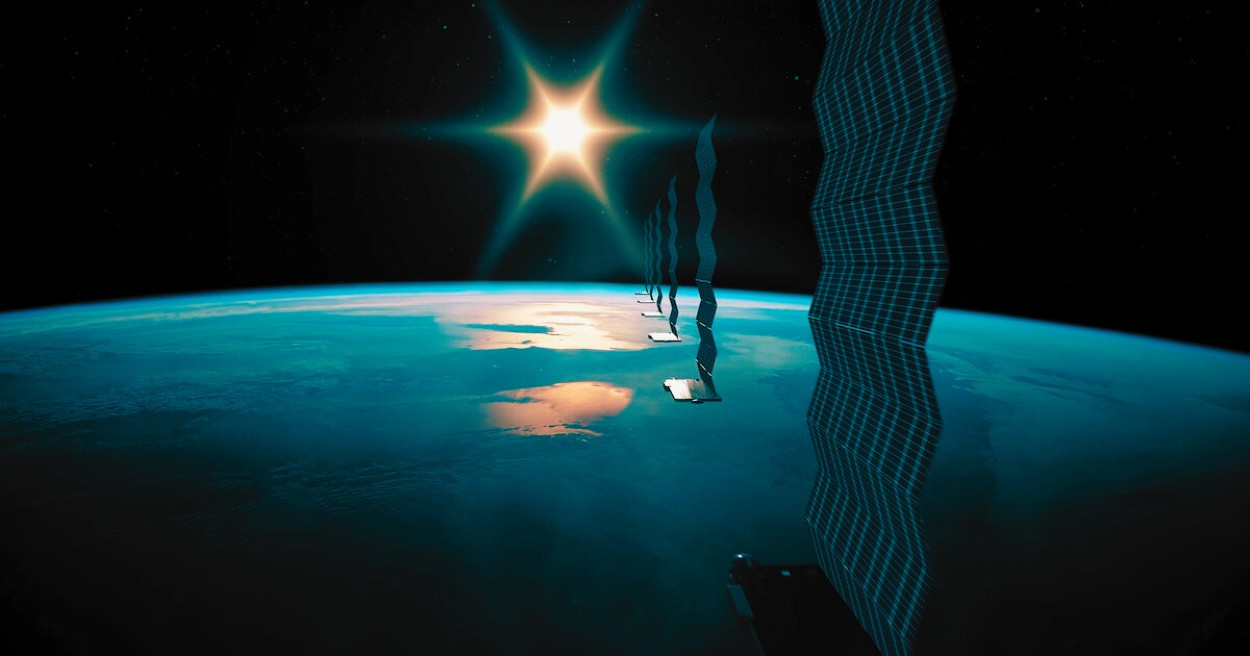 In March 2022, even the European Union Aviation Safety Agency (EASA) stated that the issue of Global Navigation Satellite Systems (GNSS) jamming and/or possible spoofing has intensified in geographical areas surrounding the conflict zone and other areas.
Eurocontrol, Network of Analysts, and open-source data reports analyzed by EASA indicated that since February 24, 2022, GNSS interference had intensified in four key geographical areas: Kaliningrad region, surrounding Baltic Sea and neighboring States; Eastern Finland; The Black Sea; and The Eastern Mediterranean area near Cyprus, Turkey, Lebanon, Syria, and Israel, as well as Northern Iraq.
Several reports of ground-based electronic warfare devices used in Ukraine have emerged, including the Krasukha-4, RB-109A "Bylina," R-330ZH Zhitel, Borisoglebsk-2, as reported by EurAsian Times, and Tirada-2.
Lasing And Dazzling
During Ukraine's tactical operations, Intelligence-Surveillance-Reconnaissance (ISR) satellites have been used extensively, the CSIS report said. However, it was surprising that Russia had not employed any counter-space weapons to erode this advantage of the Ukrainians.
However, the report said there are no independently verified reports of Russia deploying directed-energy capabilities against satellites in its military operations in Ukraine.
Russian officials have showcased the Zadira weapon, said to be more powerful and damaging than its previous variant, the Peresvet, a ground-based satellite laser. Another touted capability is the Sokol-Eshelon, an airborne laser system that is a revival of a Soviet-era program, which has the stated capability to attack satellites in LEO.
"Neither of these capabilities has been employed in the Ukrainian conflict despite the high volume of remote sensing satellites and other platforms that are providing data and intelligence on Russian troop positions to the Ukrainian military," the report said.
Co-Orbital Rendezvous Operations
The CSIS assessed that Russian inspector satellite Luch also supported its military operations in Ukraine through signals intelligence gathering in GEO. In early 2020, Luch made a significant maneuver westward, covering about 60 degrees in longitude. As it moved, Luch had the opportunity to conduct multiple close approaches with other satellites.
A year later, in March 2021, after Russia began its initial military buildup near the Ukrainian border, Luch made another significant maneuver back eastward to visit another Russian satellite in GEO, Cosmos 2520, and an Azerbaijani satellite, Azerspace-2/Intelsat 38.
The assessment said that Luch then maneuvered and loitered near Intelsat 33e from October 2021 through January 2022.
Commercial space domain awareness company, Slingshot Aerospace, had recorded that Luch moved to rendezvous with Intelsat 39, a high-throughput communications satellite with European coverage, one month before Russian military operations began in Ukraine.
Since then, Luch has performed proximity operations near Intelsat satellites and loitering nearby for about 150 days at each satellite.
This is "a significant departure from Luch's nominal operations since typical loiter times are much less," the report said. Notably, these Intelsat satellites transmit Ku and C-band frequencies, often used for secure military communications, over Ukraine. However, it is unclear if they support any military operations in the region.
NC Bipindra is a 30-year veteran in journalism with a specialization in strategic affairs, geopolitics, aerospace, defense, and diplomacy. He has written extensively for the Times of India, New Indian Express, Press Trust of India, and Bloomberg News. He can be reached at 

ncbipindra (at) gmail.com