Canada is searching for a new fighter plane to replace its aging fleet of CF-18s as part of its air force modernization program.
The fact that the Swedish Gripen-E made it to the final cut surprised everyone. It's a huge turn of events, especially after Boeing was told it didn't make it into the final phase. Now only one American fighter jet, the Lockheed Martin F-35, is left in the race. 
Two other European manufacturers had also pulled out of the competition even before it began, claiming that the government's conditions had slanted the race in favor of their American competitors.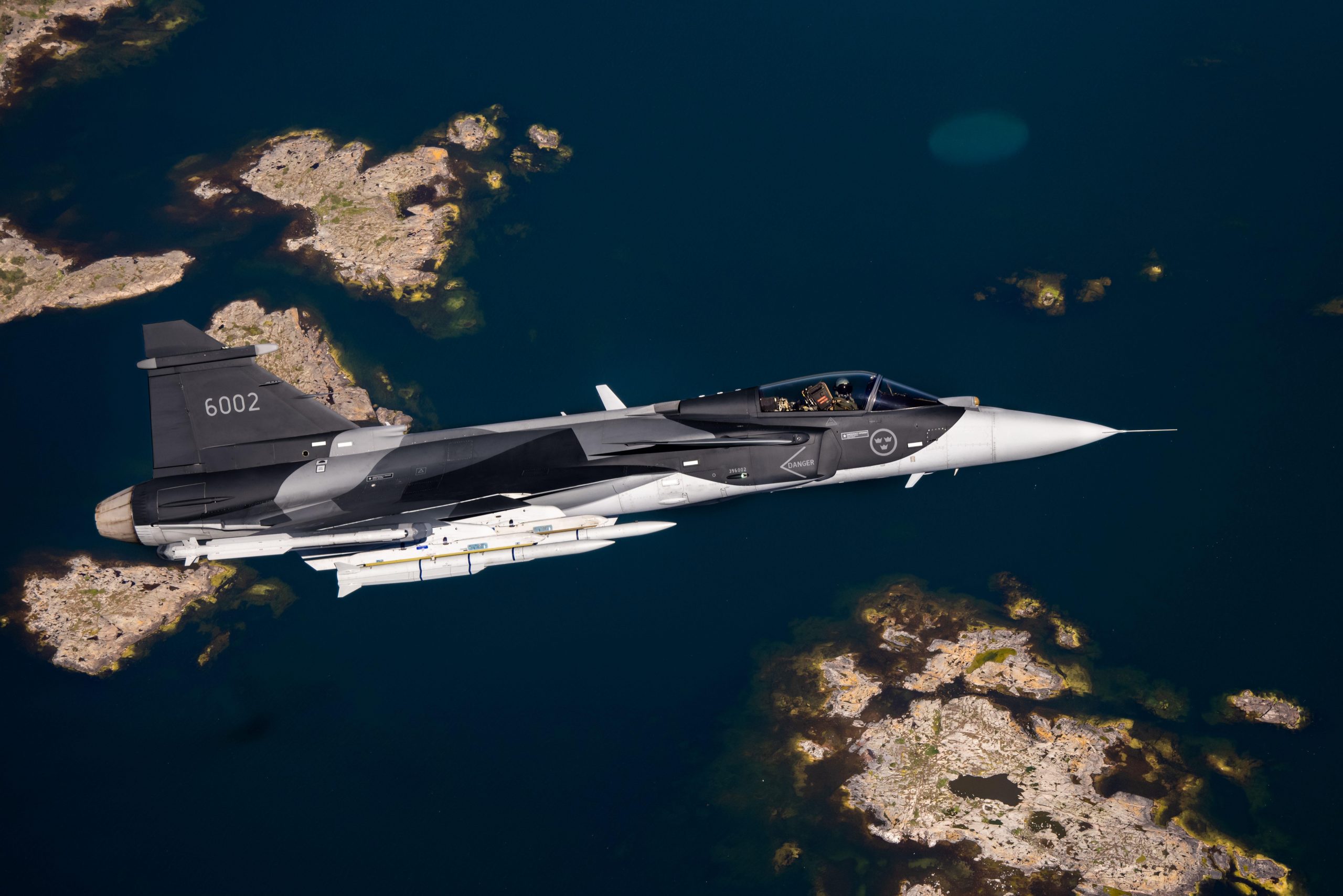 Both Airbus and Dassault had expressed dissatisfaction with what they perceived as onerous criteria for upgrading their aircraft—the Eurofighter and Rafale, respectively—to fulfill Royal Canadian Air Force's intelligence-sharing requirements.
This adds a new dimension to the race since Canada's choice of either an American or a Swedish warplane is believed to reveal a lot about the nation's defense policy and its future aspects. 
It is pertinent to note that Canada is a member of the North American Aerospace Defense Command (NORAD), which is entrusted with aerospace warning, aerospace control, and maritime warning duties for North America. This raises a significant question — will Canada free itself from America's influence and choose a European fighter jet instead? 
Canada has been flying the American-designed warplane for more than half a century, and if it decides to purchase the Saab Gripen, it will be a huge swing in its policy. In the 1940s, the Royal Canadian Air Force operated the Spitfire, a British warplane.
Spitfire played a major role during World War II. However, the British de Havilland Vampire, a jet fighter that was decommissioned in the late 1950s, was the last non-American-designed plane operated by Canada. 
Supermarine Spitfire
The Spitfire, which first flew in 1936, would go on to become the most iconic British fighter of WW II. Between 20,000 to 30,000 aircraft were manufactured, more than any other British warplane.
It was the symbol of Britain's resistance during that gloomy summer of 1940. The cockpits of all Spitfires, whether powered by a Rolls-Royce Merlin or a Griffon, are almost similar and remarkably compact. 
Reginald Mitchell of Supermarine Ltd. built the Spitfire in accordance with a 1934 Air Ministry need for a high-performance fighter with eight wing-mounted 0.303-inch (7.7-mm) machine guns. Deliveries to the Royal Air Force (RAF) began in the summer of 1938, and it had exceptional performance and flying qualities. 
A 1,030-hp Merlin engine powered the variant of the Spitfire that fought in the Battle of Britain. The plane had a wingspan of 36 feet 10 inches (11.2 meters), a length of 29 feet 11 inches (9.1 meters), a top speed of 360 miles per hour (580 kilometers per hour), and a ceiling of 34,000 feet (10,400 meters). 
Spitfires were dispatched to attack German fighters since they were faster and more maneuverable than their German foe, the Bf 109. Although there were more Hurricanes than Spitfires in the Battle of Britain, and the former outperformed the latter with more "kills," Spitfire's demonstrated better high-altitude performance.
Spitfires powered by Rolls-Royce Griffon engines with up to 2,050 hp entered service in late 1943. These were employed to fire down V-1 "buzz bombs," with peak speeds of 440 miles (710 kilometers) per hour and ceilings of 40,000 feet (12,200 meters).
Spitfires were supplied in modest numbers to Portugal, Turkey, and the Soviet Union during World War II, and they were flown by the United States Army Air Forces in Europe.
In March 1941, No. 403 Squadron became the first  Royal Canadian Air Force squadron to fly the Spitfire on Canadian operations, and a total of 14 RCAF squadrons ultimately flew this type of aircraft.
A Spitfire from No. 401 Squadron shot down the first enemy jet aircraft, a German Me 262. Officially, the RCAF only had a couple of Spitfires in its inventory during the war, despite the high number of Spitfires flown by Canadians.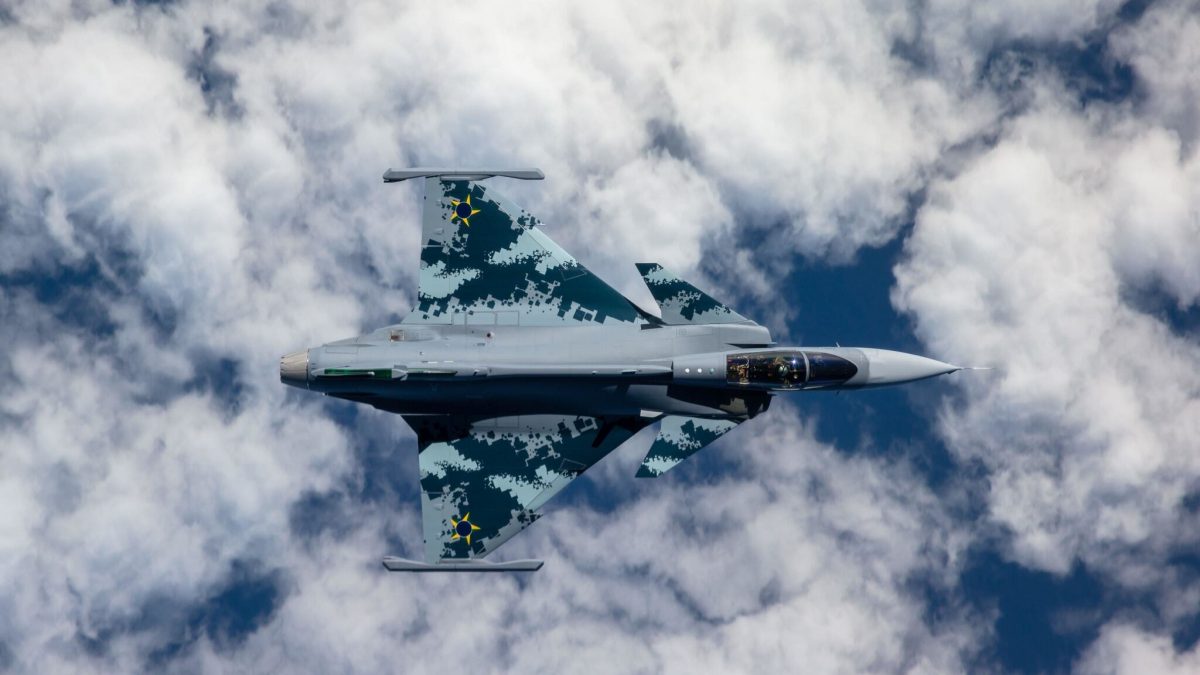 Most of the spitfires operated by RCAF were employed for different test and photographic missions. The first Spitfire in Canada, which was borrowed from the Royal Air Force, was used to test the first "G" suit, which was also built in Canada, in 1940. 
Will Canada Acquire Saab Gripen?
The Saab Gripen would be the most cost-effective alternative, and it might result in the greatest local manufacturing for Canada if the country decides to buy it.
Saab's proposal to the Canadian government includes a detailed plan for delivering various benefits including high-quality jobs and technologies that will boost economic value and knowledge across the country. 
The Saab Gripen can take off and land even on Highways. It may be maintained with the assistance of a transport vehicle. Five crew members and one technician can refuel, rearm, and relaunch it in less than 10 minutes. This implies a Canadian Gripen (if acquired) could land at any Canadian airfield, even if during inclement weather. 
However, the ability of F-35s to seamlessly share data with each other is the most important interoperability feature.
One of the other big interoperability concerns is how the new fighter's selection would affect NORAD, the decades-old agreement between Canada and the United States that is being revised to address newer and more sophisticated threats.