A South Korean F-35 pilot was forced to make a "belly landing" during a training session due to a glitch in its avionics system, on January 4. 
CNN reported citing experts that the "belly landing" — touching down with landing gear retracted — was an unprecedented event for the Lockheed Martin stealth fighter, currently in use by the US and its allies.
The $100-million aircraft crash-landed on the runway at an air force base in Seosan around 12.51 pm local time, Yonhap News Agency reported. The landing gear malfunctioned due to technical faults in the avionics system, requiring the pilot to land the plane with the landing gear up, officials stated. The pilot managed to escape unharmed.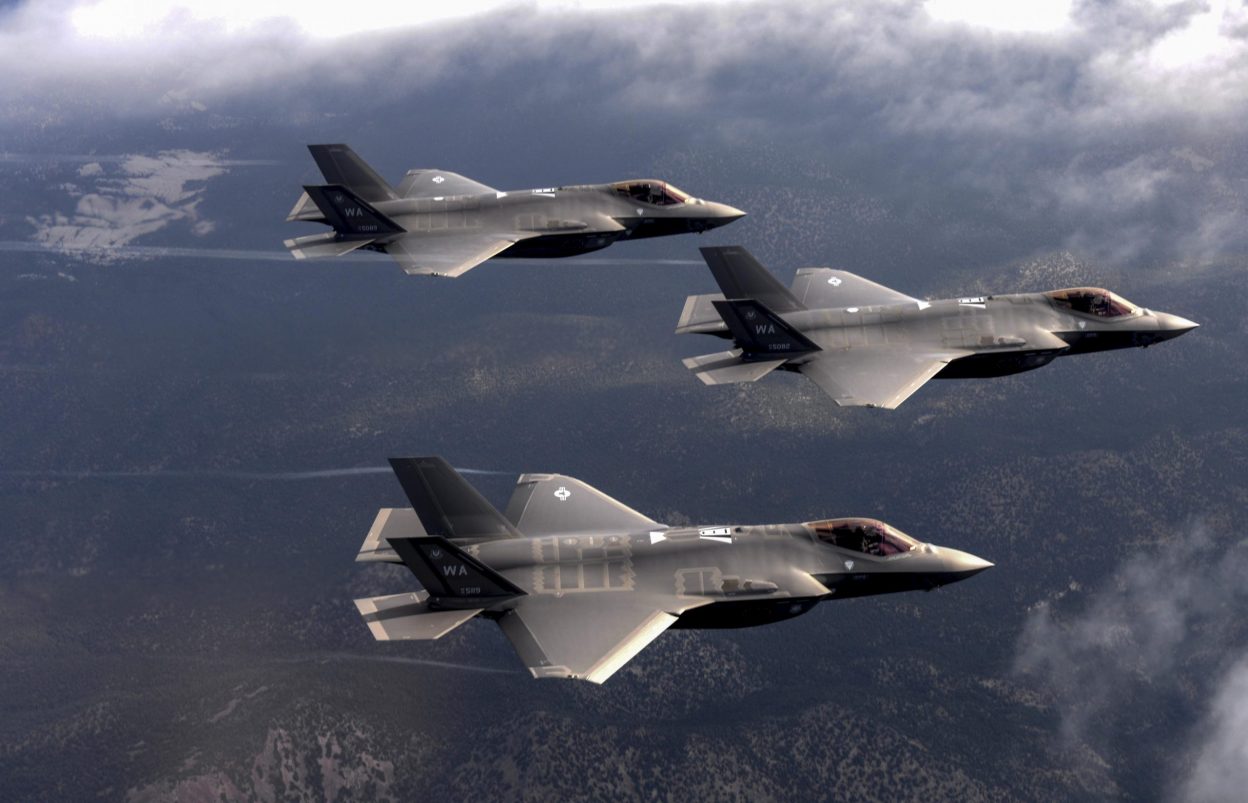 Prior to the landing, the Air Force dispatched a fire engine to spray special foam on the runway, which averted major damage to the jet's fuselage. It is the first known case of an F-35's belly-landing since the United States began exporting the fifth-generation fighter to partner countries, according to media reports. 
Belly landing of Republic of Korea Air Force F-35. https://t.co/pLrvog0hem #rokaf #aviation

— Robin Polderman (@RobinPolderman) January 4, 2022
The South Korean Air Force has apparently halted F-35A flights as it investigates December 4 mishap alongside the US manufacturer Lockheed Martin.
A South Korean Air Force official told Stars and Stripes, "Its landing gear should have been down, but it wasn't. So, it landed on its belly. This type of landing poses a variety of risks, not only to the aircraft but also to the pilot, but in this case, the pilot walked out of the plane," the official stated.
Lockheed Martin F-35A
The single-engine F-35 comes in three variants and all three are single-seat jets. The F-35A is a standard takeoff and landing jet, whereas the F-35B is capable of short takeoff/vertical landing and the F-35C is a carrier-borne fighter jet. 
The latest accident is thought to be the first for a South Korean F-35A. Earlier, a Japanese Air Self-Defense Force F-35A crashed into the Pacific Ocean in April 2019, killing the pilot.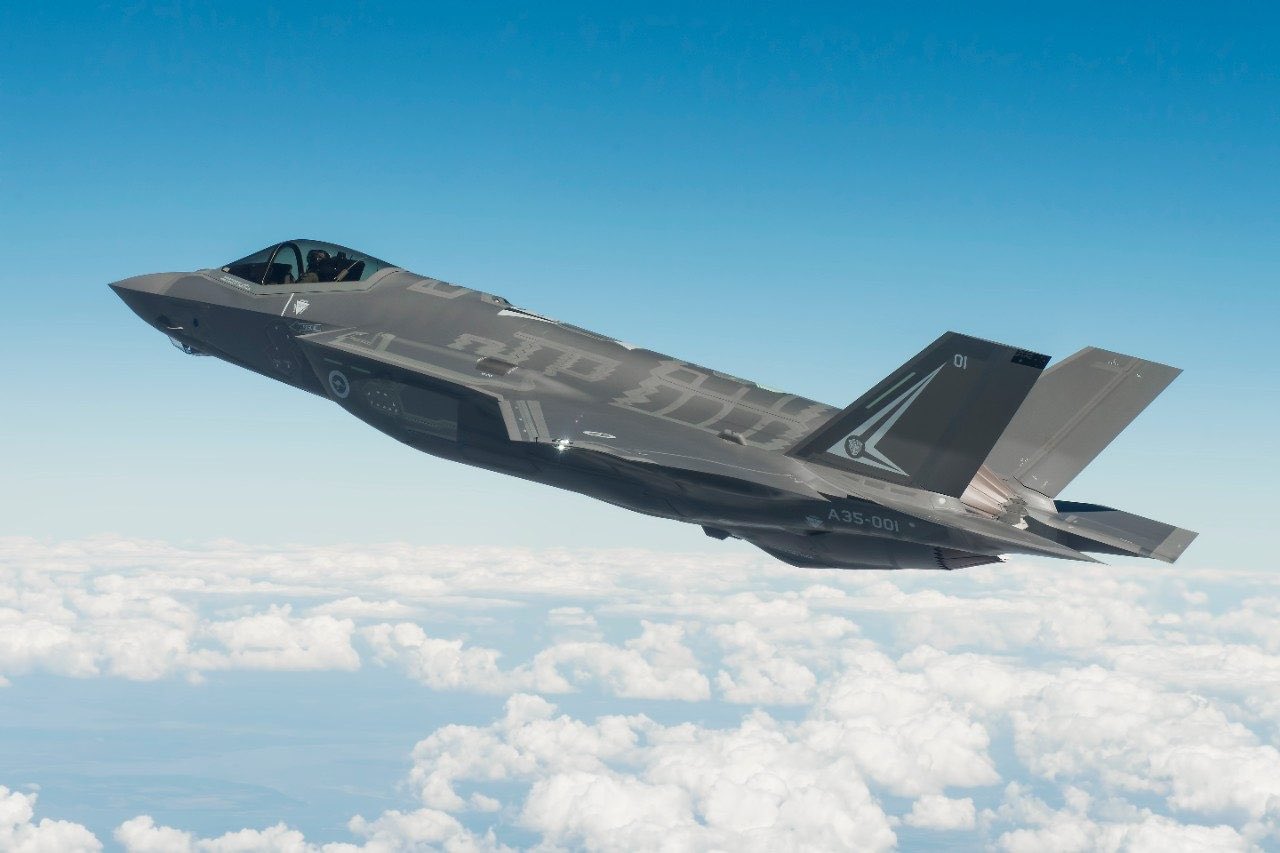 A US Air Force F-35A crash-landed at Eglin Air Force Base in Florida in May 2020, and the pilot escaped safely. In June 2020, the landing gear of one more USAF F-35 collapsed at Hill Air Force Base in Utah. 
South Korea had ordered 40 F-35A fighter jets for its Air Force under a $6.4 billion contract announced in 2014. The South Korea Air Force's 17th Fighter Wing operates the F-35 out of Cheongju Air Base.
KAI KF-21 Boramae
South Korea is also developing a 4.5-generation aircraft in collaboration with Indonesia. The initial development of the aircraft began in late 2015. The cost of developing and producing 120 KF-21s is estimated to be over $7.9 billion. Under its wings and fuselage, the twin-engine fighter jet can store up to 7.7 tones of armament and fuel.
The present KF-21 model does not have an internal weapons bay; however, future variants may have one. South Korea is buying air-to-air missiles from MBDA and Diehl BGT from Europe for the first batch of KF-21s. South Korea's outdated F-5E/F Tiger IIs, F-4 Phantoms, and some older F-16C/Ds and F-15K Slam Eagles will be replaced by the KF-21.
Moreover, this aircraft is seen as the perfect companion for F-35As that South Korea is buying from the US. The Air Force aims to have roughly 40 KF-21s in service by 2028, with all of them being Block I variants.
The KF-21, despite its obvious resemblance to the F-35, is a twin-engine jet with prototypes powered by two General Electric F414-GE-400K engines. For the complete fleet of 120 planes, GE will supply 240 F414s.
While the KF-21 is not a fifth-generation fighter, some experts predict it will be able to surpass aircraft from the UK, Europe, and Japan in terms of production and exports. South Korea has already exported the FA-50 Fighting Eagle to nations such as the Philippines and Iraq, and it will be able to harness the potential of its growing military sector with this future 4.5 generation aircraft.