When Russia launched its invasion of Ukraine in late February this year, it started by disabling Ukraine's internet and communication infrastructure to isolate it from the world.
However, US billionaire Elon Musk rose to the occasion and became Ukraine's savior, winning hearts globally. Months later, the Ukrainians are up in arms against Musk.
Shortly after the Russian invasion of Ukraine, the Deputy Prime Minister of Ukraine, Mykhailo Fedorov, took to Twitter and appealed to Elon Musk to activate SpaceX's Starlink satellites for use in Ukraine. In almost no time, the SpaceX owner came through for Kyiv's assistance.
Musk instantly complied and responded by tweeting, "Starlink service is now operating in Ukraine. More terminals are en route."
In March, Musk said Russia had jammed Starlink terminals for hours while also reassuring the satellite network was working normally after some upgrades.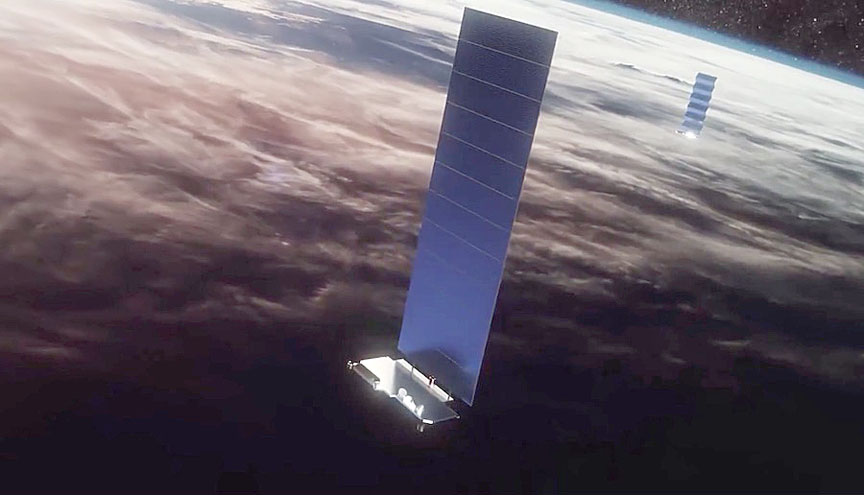 Musk's almost unequivocal condemnation of the Russian war on Twitter and his swift assistance earned him praise from Ukraine and the Pentagon.
However, in a recent episode that has spelled a 360-degree turn of events, the Ukrainians have turned against the American billionaire.
Elon Musk recently sparked an online argument after he asked Twitter users for feedback on his suggestions for ending the Russia-Ukraine war.
The ongoing row started when Musk suggested in a tweet that UN-supervised elections be held in the four occupied territories that Moscow had forcibly seized after its so-called unilateral referendums.
"Russia departs if that is the people's decision," Musk wrote. The governments of Kyiv and the West have criticized the ballots as being illegal and coercive.
Ukraine-Russia Peace:

– Redo elections of annexed regions under UN supervision. Russia leaves if that is will of the people.

– Crimea formally part of Russia, as it has been since 1783 (until Khrushchev's mistake).

– Water supply to Crimea assured.

– Ukraine remains neutral.

— Elon Musk (@elonmusk) October 3, 2022
The CEO of Tesla also recommended that Ukraine maintain its neutrality and that Crimea, which Moscow annexed in 2014, be officially recognized as part of Russia. He requested a yes/no vote from Twitter users on his proposal, sparking fury among Ukrainians.
The online turbulence comes against the backdrop of the Russian annexation of four regions of Ukraine, including Donetsk, Luhansk, Kherson, and Zaporizhzhia, that it had occupied in the course of the war.
In retaliation, Ukraine filed for an application with the US-led military alliance NATO for membership which has raised concerns of possible nuclear action by Moscow.
Another issue capable of inviting bad blood from the Ukrainian establishment is the Space X Crew 5 mission, as part of which four crew members (including a Russian cosmonaut) from three international space agencies will embark on a roughly six-month-long mission to the orbital outpost.
Adding fuel to the fire, Benji Reed, senior director, Human Spaceflight Programs at SpaceX also thanked Russia, besides NASA, and ESA, for a chance to fly astronauts to the International Space Station.
Elon Musk Outraging The Ukrainians
Musk published a Twitter poll to gauge the seven-month conflict's alleged likely outcome. Specifically: a) that Russia is granted complete control over the Ukrainian area of Crimea, which it occupied forcibly in 2014, and be assured of a reliable water supply.
b) that new, UN-organized referendums be held in the four eastern Ukraine districts where Russia held illegal elections last month before forcibly annexing the territory.
c) The long-term objective of the Kremlin is to prevent Ukraine from joining the NATO defensive alliance; thus, Ukraine should be coerced into remaining "neutral."
After Musk tweeted his suggestion, the Ukrainian President responded by tweeting a poll of his own. "Which @elonmusk do you like more?" Zelensky tweeted, offering two responses: one who supports Ukraine or supports Russia.
To this angry rebuttal by the Head of Ukraine, Musk replied, "I still very much support Ukraine, but am convinced that massive escalation of the war will cause great harm to Ukraine and possibly the world."
Which @elonmusk do you like more?

— Володимир Зеленський (@ZelenskyyUa) October 3, 2022
Mykhaylo Podolyak, a presidential adviser for Ukraine, proposed a "better peace plan" in which Russia would be demilitarized and denuclearized, "war criminals" would be tried before an international court, and Ukraine would reclaim its lands, including Crimea.
Ukraine's incumbent ambassador to Germany, Andriy Melnyk, had a very blunt reaction. "F— off is my very diplomatic reply to you," Ukraine's outgoing ambassador to Germany, Andrij Melnyk, wrote in response to Musk's tweet. "The only outcome is that now no Ukrainian will EVER buy your f…ing tesla crap. So good luck to you."
"Let's try this then: the will of the people who live in the Donbas & Crimea should decide whether they're part of Russia or Ukraine," tweeted Musk, also the CEO of SpaceX, in response to the initial poll. He claimed that while his plan might not be well-liked, he worried millions of people might die needlessly.
Elon, you're a cool guy and thanks for the Starlink but it'd be so very wonderful if you were to carry out votes on things that you know about. We don't carry out votes on apartheid and Nelson Mandela.

— KyivPost (@KyivPost) October 3, 2022
Earlier this year, Musk sparked a controversy when he said that he wouldn't agree to requests by governments for Starlink to block access to Russian media unless "at gunpoint."
Most tech giants and social networking platforms have blocked Russian media, including Sputnik, which is accused of furthering pro-Kremlin propaganda.
While Musk has been applauded for assisting Ukraine with his satellite communication network in times of dire need, his actions have often led to confusion about his position regarding the Russian-Ukrainian war.
Not too long ago, he said that Starlink, his satellite-internet providing company managed by SpaceX, is "meant for peaceful use only" after Moscow objected to the use of civilian satellites and called them a "target for retaliation."