Amidst the terror attacks recorded in Pakistan, Islamabad believes the majority of terror strikes could be attributed to the influx of unregistered Afghan nationals, who may be trained militants posing as civilians or refugees.
In the latest incident, 14 Pakistan soldiers were killed after two vehicles were ambushed in Balochistan's Gwadar district. According to the Inter-Services Public Relations (ISPR), the vehicles were moving from Pasni to Ormara when they were ambushed. It said 14 soldiers embraced martyrdom in the "unfortunate incident."
Additionally, there was an attack on Pakistan's Air Force station. In a statement, the Inter-Services Public Relations said: "On Nov 4, 2023, in the early hours of the day, Mianwali Training Air Base of Pakistan Air Force came under a failed terrorist attack which, Alhumdollilah, due to the swift and effective response by the troops, has been foiled and thwarted, ensuring the safety and security of personnel and assets."
Earlier, Pakistan's Interior Minister Sarfraz Bugti said – "We have given them a November 1 deadline." Pakistan also maintains that with its economy in the doldrums, the illegal non-tax paying migrants have become a drain on its limited resources.
The Pakistani government had issued a deadline of November 1 for illegal Afghan immigrants to return to Afghanistan voluntarily or face deportation. Post the announcement, there have been several United Nations (UN) and the International Organisation for Migration appeals, raising concerns based on the ramifications that most refugees would face.
The primary reason for the Afghans to escape was foreseeing the atrocities that would befall them after the Taliban's takeover of Afghanistan. Many Afghans residing in Pakistan have faced difficulty in having their visas renewed, challenges in seeking employment, and scarcity of basic food and shelter while awaiting relocation to the third host countries.
Approximately 1,600,000 Afghans have been reported to have sought refuge in Pakistan, Iran, and Tajikistan since the Taliban took control over Afghanistan, with 70% of the refugees being registered as women and children.
According to the United Nations High Commissioner for Refugees (UNHCR), over 3,700,000 Afghans presently reside in Pakistan, while 1,330,000 are registered as refugees.
Since Pakistan has limited resources to support asylum for refugees and remains a nonsignatory regarding the UN Refugee Convention, the Society for Human Rights and Prisoners' Aid (SHARP) has been responsible for protecting the rights or providing relief to refugees, Internally Displaced Persons, women, juvenile delinquents, street children, prisoners, etc.
However, due to its long, extensive administrative processes, many refugees are left in a lurch due to a lack of proper protection or care or the legitimate required documents. For this, the UNHCR has also criticized the organization.
Due to Pakistan's new order, several Afghan journalists and professionals in exile in Pakistan are found making appeals to the UN, the Pakistani government, and various international organizations to help provide relief and support to protect and safeguard the interests of the Afghans who are being arbitrarily arrested.
There have been several arrests and deportation cases in recent months which have specifically targeted Afghan refugees in Pakistan. According to various media sources, 200 Afghan journalists are currently residing in Pakistan as refugees since the Taliban's crackdown on freedom of the press.
Reports of arrests and detainment of about 250 undocumented Afghan refugees and migrants in Sindh Province have surfaced. The Taliban officials have claimed over 1,000 such cases in the past weeks.
The UN has urged Pakistan to stop the deportation of Afghan nationals back to their country with an understanding that Afghan citizens, particularly women, and children, may be subjected to severe human rights violations and abuse in their country due to this refoulement.
It is essential to mention that the prohibition of refoulement is distinctly mentioned in the Convention against Torture and Other Cruel, Inhuman, or Degrading Treatment or Punishment, to which Pakistan is also a State party. Various sources have reported this.
Afghanistan's Changing Landscape Under Taliban
When recounting the historical plight of the Afghans under the Taliban, it becomes imperative first to mention the treatment meted out to the Afghans by the Islamic Emirate of Afghanistan (1996–2001).
During this period, the Islamic Emirate of Afghanistan strived to resurrect the order of Abdur Rahman (the Iron Emir). This was to be done by recreating a state with a Pashtun majority, especially in the northern parts of Afghanistan. Taliban established an Islamic government through Sharia law following the Hanafi school of Islamic jurisprudence.
Mullah Omar, also known as Amir al-Mu'minin!" (Commander of the Faithful) became the most crucial figure in providing religious guidance and eventually started making important decisions regarding the country. With the majority of the nation under the Sharia law and the Taliban's interpretation of Islam, there were several human rights violations in this period.
Cases of extrajudicial killings, displacement of individuals, arbitrary arrests of citizens, restrictions on education and employment of women and children, lack of free speech and expression, a complete ban on entertainment, etc., were some heavily imposed regulations by the Taliban at that time.
Hence, the Taliban coming to power in 2021 only sounded the alarm bells, causing panic and concern among the Afghans. As feared, the reports of extrajudicial executions of individuals affiliated with the former Ghani government, members of armed groups such as the National Resistance Front (NRF), and those rebelling against the Taliban's orders appeared to be widespread.
Also, upon coming to power, the Taliban leadership dismissed most of their foreign fighters and ordered them to return to their countries of origin. Most soldiers were of Pakistani nationality.
Foreseeing the return of the Pakistani Taliban fighters, even former Pakistan Prime Minister Imran Khan had proposed the rehabilitation of these fighters who could be assimilated back into society. However, this proposal failed to transpire.
With the majority of individuals crossing into Pakistan, whether they were ex-Taliban fighters or just civilians, the difficulty in assessing who may be a refugee or a militant would have posed a challenge for Pakistan's authorities.
In 2022, the aid received to Afghanistan was predominantly humanitarian assistance. This was done solely to prevent hunger and did not cover other social needs. This resulted in poor access to healthcare, employment, and education.
Due to the social and political circumstances in Afghanistan, doctors, engineers, lawyers, teachers, and government officials were departing to neighboring nations. The situation was further exacerbated when several natural disasters, such as drought, floods, and earthquakes, wreaked havoc in Afghanistan.
Due to cultural, historical, and linguistic similarities, there has always been a cross-border migration between the two nations. Another factor that could be attributed to the forced or voluntary migration of Afghans into Pakistan is the instability and consistent conflict-like situation prevailing in their homeland.
The fallout between Pakistan and the Taliban has undoubtedly become a reason for Pakistan's decisive step in favor of refoulement of the Afghan people. There have been several cross-border skirmishes along the Durand Line between the Pakistani and Afghan military personnel.
Additionally, Pakistan's accusations of the Taliban government providing safe havens to Pakistan's illegal terrorists didn't alleviate the tensions. Taliban had met these claims with a denial and had tried to broker a peace settlement between the Tehreek-i-Taliban in Pakistan (TTP) and Pakistan.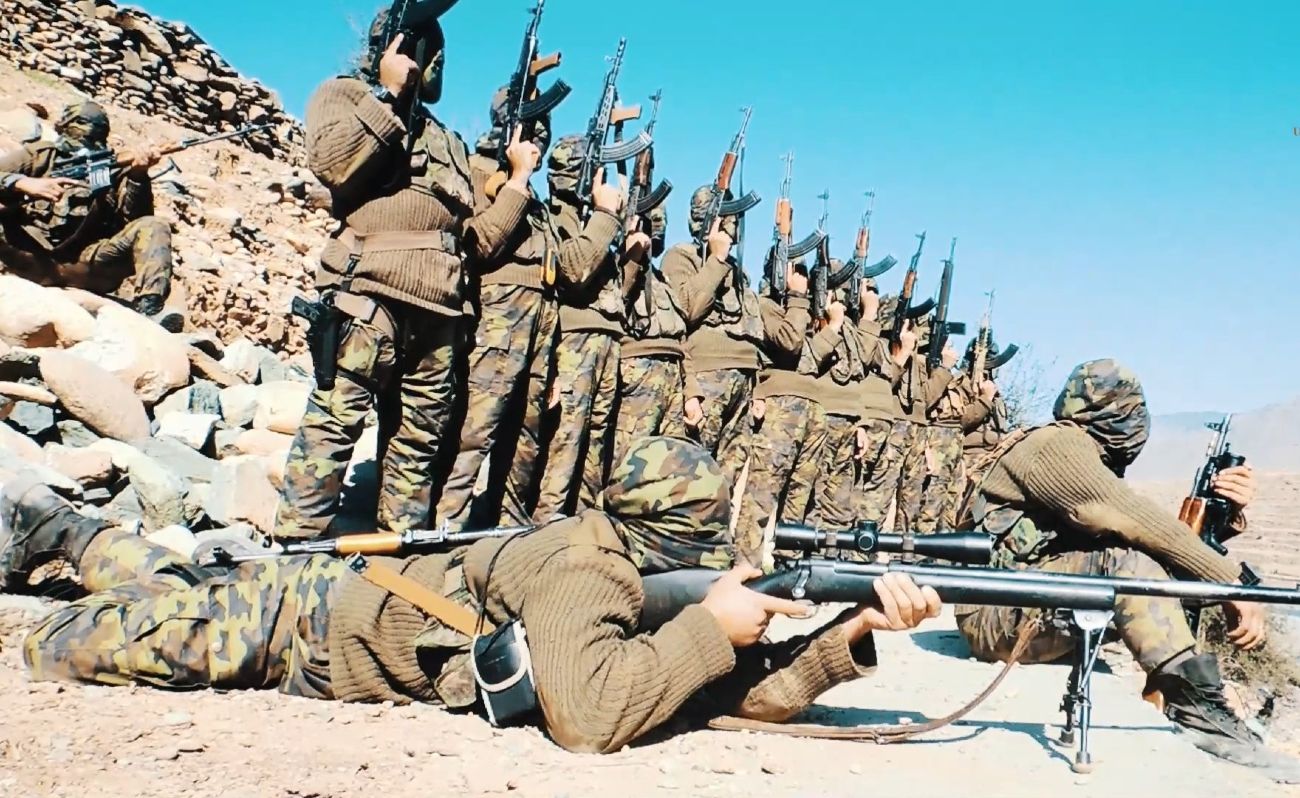 This would have served the Taliban's two strategies: to look like a savior and not a Pakistani stooge and, second, to be able to aid TTP ( their brothers in arms). However, there was no perennial peace settlement as TTP continued to target Pakistan.
Taliban initially transpired as a product of Islamic and Pashtun politico-religious movements. Comprising of mainly the students of madrasas from southern Afghanistan, the Taliban had a majority of members from the Pashtun community.
It advocated its anti-Western propaganda with a mixed ideology from the Pashtunwali tribal code and the Salafist teachings. According to the Taliban, all the different sects of Islam remain foreign to Afghanistan.
Due to its stringent emphasis on its ideologies, it continues to persecute citizens who remain different from its beliefs. Taliban had constantly received favorable support from Pakistan, Saudi Arabia, and the United Arab Emirates in the past.
As a result of the amiability shown by Pakistan towards the Taliban, Islamabad has consistently tried to exploit the threefold Frontier of Afghanistan to utilize it as a means to carry out covert asymmetric warfare and also to use it in terms of its national security policy.
Pakistan's military tried to reinforce Afghan resistance to the Islamic model while gradually eliminating the sense of Afghan nationalism. This undoubtedly provided it with the much-needed strategic depth.
However, Pakistan's negligence in not focusing on the Durand line and relying more on its transnational networks has posed a problem. It appears to be losing influence and control over the frontier areas and also the cross-border Islamist groups it has supported in the past.
Pakistan also faces a growing concern from the Pashtuns. The Pakistani Pashtun nationalists have two political parties, the Awami National Party and the Pakhtunkhwa Milli Awami Party. Both look at restructuring Pakistan to unite all Pashtun regions in FATA, NWFP, and northern Baluchistan into a new province of Pakhtunkhwa. This poses a threat to Pakistan as it fears the deconstruction of its state.
With several factors playing against Pakistan, it is not surprising to see Pakistan issue the order for the exodus of the many Afghans whom it may consider non-documented.
Conclusion
The exodus of Afghan migrants from Pakistan is one of the largest migrations seen, with a firm decision made by Pakistan to remove all Afghan illegals regardless of the pleas and censure received from international human rights groups and nations.
Despite the Taliban's request for an extended time to prep for the repatriation of the incoming Afghans, the deadline issued by Pakistan has stayed in effect. The plight of the returning Afghans to their soil remains much to be determined.
It is uncertain to what extent the basic needs of these Afghans will be met, especially for those who may face some persecution or for those who haven't been to Afghanistan in 30 years and fail to recognize it as their home.
The question that begs to be answered is, would this drastic effort made by Pakistan help alleviate its economic crisis and security issues, or will this effort be directly proportional to further deportation of its relations with the Taliban while pushing Taliban closer to India, whom Pakistan considers its arch enemy?
Aparna Rawal is an Indian research analyst specializing in the Af/Pak region and counter-terrorism. VIEWS PERSONAL
The author can be reached at aparnarawal (at) gmail.com