OPED By Satoru Nagao
A recent survey by ISEAS-Yusof Ishak Institute of Singapore shows that India's status among ASEAN nations is rising. The respondents put their weight in favor of India, saying they would choose India to hedge against the uncertainties of the US-China strategic rivalry.
India doubled its approval from 5.1 percent to 11.3 percent in 2023, taking the third spot out of six, followed by Australia, Britain, and South Korea.
This comes despite India's neutrality over the Russia-Ukraine war. The reasons for this change are three-fold. India started the "Look East Policy" in the 1990s, later upgraded to the "Act East Policy."
The engagement, primarily political and economic, acquired a strategic dimension. India and the countries of South Asia share many threats and challenges, especially in the areas of non-conventional security.
India and Southeast Asian nations have been strengthening their defense and security relationship both at bilateral and multilateral levels to address such threats.
Defense cooperation with ASEAN members is now geared toward training fighter jet pilots and submarine crews in Vietnam, Malaysia, and Thailand, maintaining fighter jets in Indonesia, and exporting BrahMos supersonic missiles to the Philippines. This cooperation has improved India's image in ASEAN countries lately.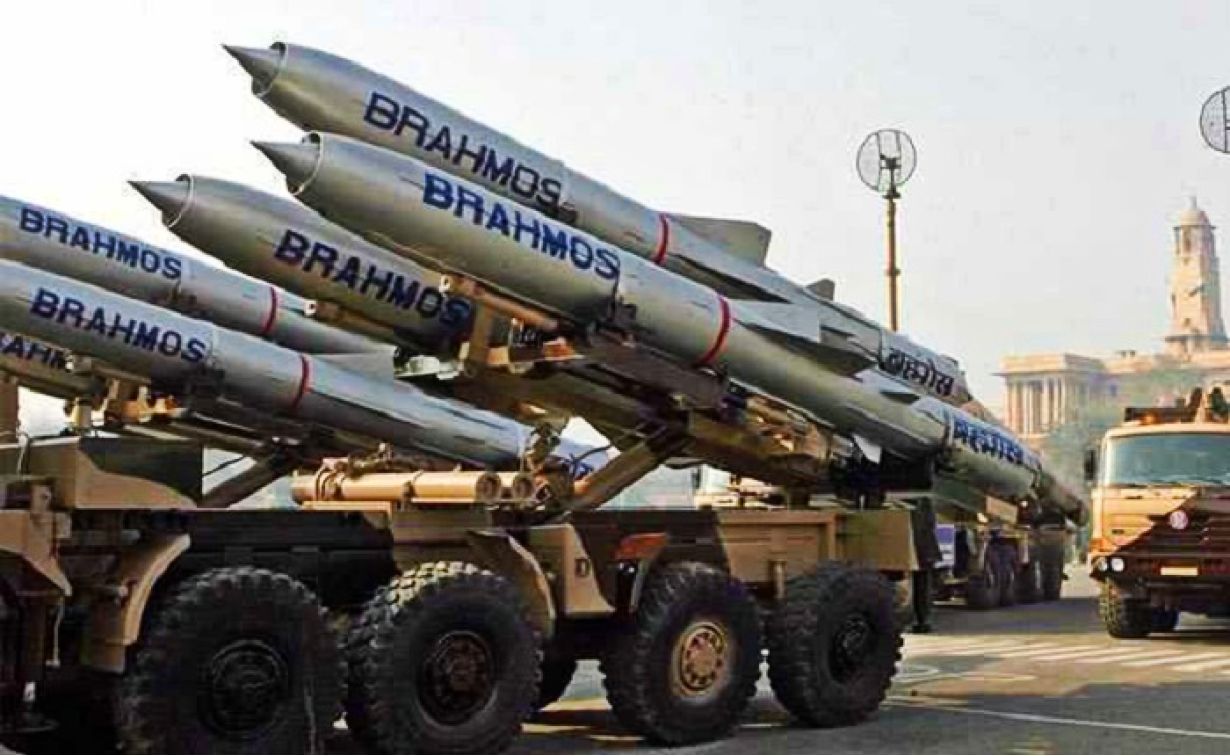 The 'Look East Policy' of New Delhi was complimented by policies of Southeast Asian nations like the 'Look West Policy' of Thailand, and Singapore's support for New Delhi's engagement with ASEAN-led forums acted as an impetus that opened new avenues of engagement between India and the larger Southeast Asian region.
Building on this and other past engagements, India and Southeast Asia were able to foster a multi-dimensional relationship that is not only limited to bilateral ties but also multilateral engagement.
The survey simultaneously reveals that China lost its popularity in ASEAN drastically. On the question of which country/regional organization is the most influential economic power in Southeast Asia? The percentage of people going to China decreased from 76.7% in 2022 to 59.9% in 2023.
Similarly, on the question of which country/regional organization has the most political and strategic influence in Southeast Asia? The percentage of people opting for China declined from 54.4% in 2022 to 41.5% in 2023. India's popularity in the region is rising as ASEAN nations think India is an alternative to China.
Thirdly, Southeast Asian nations have also started to see India as a military power. On being asked why do they trust India? Around 18.2% of the respondents said India's military power is an asset for global peace and security. Only 6.6% of respondents had opted for this opinion one year before. This certainly reflects the changing image of India.
China has been investing heavily in the military. Through Russia's aggression in Ukraine, China will expand its influence in Russia because Moscow trusts Beijing fully. India-ASEAN relations have the potential to be key in ongoing geopolitics.
India is key to dealing with the rising Chinese military power. China's territorial expansion has a pattern. China occupied half of the Paracel islands in the 1950s after France withdrew from the South China Sea. It occupied another half of the island just after the US withdrew from Vietnam in the 1970s.
In the 1980s, when the Soviet Union reduced its troops in Vietnam, China occupied six segments of the Spratly Islands. Just after the US withdrew from the Philippines, China occupied Mischief Reef in 1970.
This shows that China expands its territories when they find a power vacuum created by changing the military balance. To deal with China, neighboring countries should maintain a military balance.
China has increased its military expenditure at a very rapid pace, which India-ASEAN cannot catch up with. According to Stockholm International Peace Research Institute (SIPRI), China has increased its military expenditure by 72% between 2012-2021.
During the same period, India increased its military spending by 33%, Singapore by 24%, Indonesia by 35%, and Thailand by 16%. Such a budgetary gap could create a power vacuum that China can exploit.
In this scenario, India and ASEAN nations should find another way to maintain military balance. India and ASEAN can divide China's military expenditure into parts — the India-China border and the South China Sea.
If India-ASEAN cooperates with the US, Japan, and Australia, these cooperations will divide China's military expenditure more effectively. This cooperation could work as a counter-China strategy.
India is emerging as a new market. China can use economic coercion to show its influence if India-ASEAN depends on trade with China. Therefore, India-ASEAN needs alternative markets and supply chains.
If India-ASEAN trade increases, ASEAN's dependence on China will decrease. Combined with Trans-Pacific Partnership (TPP) and IPEF (Indo-Pacific Economic Framework), India-ASEAN economic cooperation will create new hope to counter China in the region.
India is a keeper of rule-based order. China's territorial expansion has ignored many international laws. Artificial islands in the South China Sea are a case in point. Despite the verdict of the international court refusing China's claim in the South China Sea, it continues to build artificial islands and deploy military assets.
On the other hand, India followed the international court's verdict on the Indo-Bangladesh maritime border issues. Therefore, to respect rule-based order, India has the right to claim as a security provider of rule-based order in any part of the world, including the South China Sea. India-ASEAN cooperation will work as a counter-China strategy.
Satoru Nagao is Visiting Fellow at Hudson Institute. His research area is US-Japan-India security cooperation. Dr. Nagao was awarded his Ph.D. by Gakushuin University in 2011 for his thesis titled "India's Military Strategy," the first such research thesis on this topic in Japan.