Apprehensions that Russia's modern weaponry relies significantly on parts produced in the UK and other western countries have prompted the British government to initiate a probe into any "credible allegations" that its weapons embargo on Russia has been jeopardized.
According to The Daily Telegraph, a Whitehall investigation is underway following a report by the Royal United Services Institute think tank that underlined the fact that Russian weaponry employed in Ukraine is dependent on imports of sophisticated electronics.
As experts combed through Russian forces' abandoned hardware in Ukraine, they reportedly discovered high-tech UK parts for jamming devices and military radios. 
Experts pointed to the usage of high-frequency transistors made in the UK in Russia's Borisoglebsk-2 jamming system as an example. The system also had components made in the US, Germany, South Korea, Taiwan, and the Netherlands.
Researchers from the Royal United Services Institute (RUSI) military think tank discovered that the Kremlin acquires Western components through front companies, intermediaries, and blackmail. Manufacturers appear to have no idea where their products eventually end up. 
Following Russia's annexation of Crimea in 2014, the UK imposed a weapons embargo on the country. There were indications that certain export licenses were still being issued.
However, after the invasion of Ukraine, the UK also barred the direct transfer to Russia of dual-use components, which can be used for either civilian or military purposes.
The Rusi report, titled 'Operation Z: The Death Throes of an Imperial Delusion,' did not specify when the components in question were likely to have been exported. Also, there was no indication that the producers had committed any wrongdoing.
However, it sparked concerns that parts manufactured in the United Kingdom could still end up in Russia. 
It also noted that as a result of Western economic sanctions, Moscow would grow more reliant on component smuggling to keep its aircraft, missiles, and other high-tech weapons operational.
The Department for International Trade in the United Kingdom is now looking into ways to prevent British-made parts from being used by Russia's war machine. 
A government spokesperson said, "We have introduced the largest and most severe economic sanctions that Russia has ever faced, to help cripple Putin's war machine, including by sanctioning key defense sector organizations and banning the export of critical technologies.
The UK has one of the most robust and transparent export-control regimes in the world. We take all credible allegations of breaches of export control seriously and we will take further action if appropriate."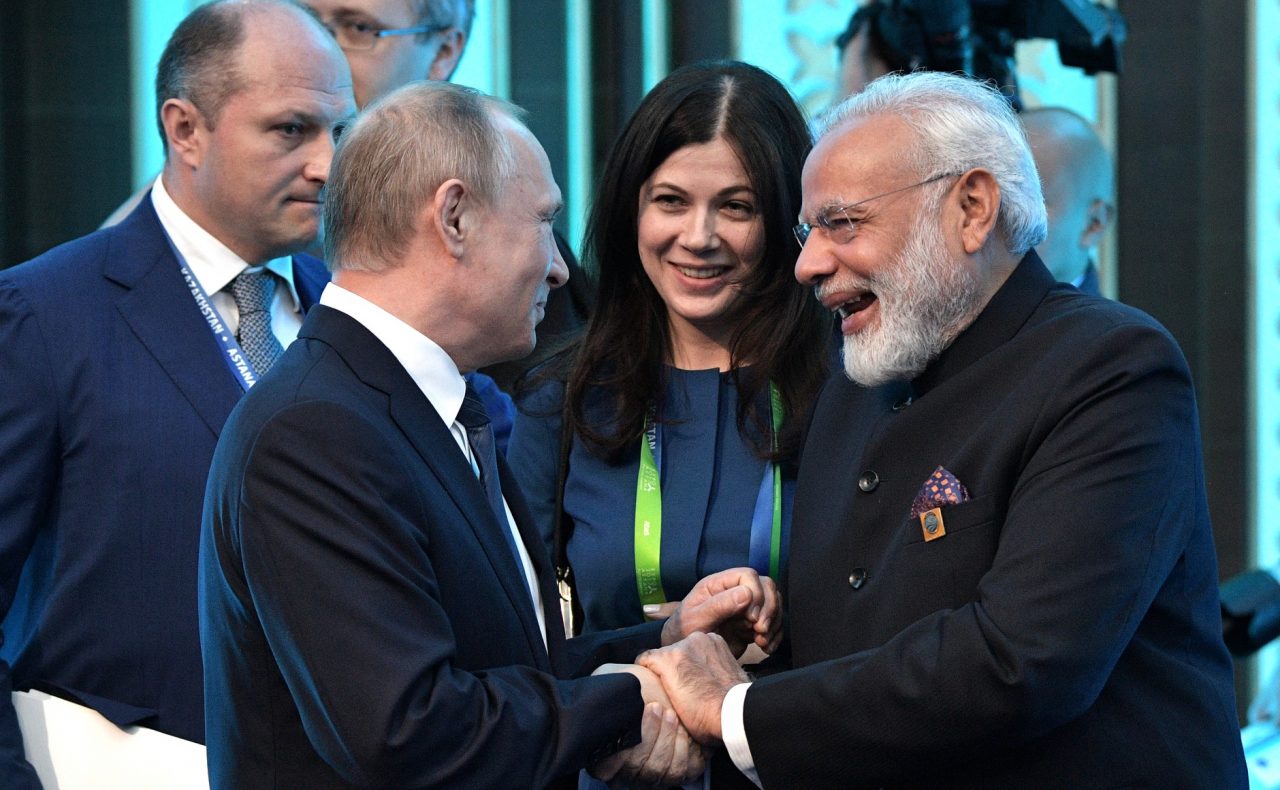 Involvement of India and China 
The RUSI research also suggested that Russia relies on Western electronics to manufacture 9M727 cruise missiles, Kh-101 cruise missiles, 9M949 guided 300-mm rockets, TOR-M2 air-defense systems, and Aqueduct radios, this was reported by EurAsian Times. 
In addition to the United Kingdom, technology from the United States, Germany, the Netherlands, Japan, and Israel are mentioned in the report. According to the research, "almost all of Russia's modern military hardware is dependent on complex economics" acquired from Western nations. 
The researchers revealed that while most of the technology is ostensibly transferred to countries such as India for use in other industries, it is eventually sold to Russia for military use. 
Besides India, the involvement of China in sending British technology to Russia for military objectives has also come under the radar.
The report explains how Indian and Chinese businesses have served as intermediaries. It enables the Kremlin to buy electronic chips and switchboards built in the United Kingdom, which are crucial components of Russian cruise missiles.
The technology enters Russia through a legal loophole that allows "material to be brought into Russia without the permission of the relevant intellectual property owner."
Jack Watling and Nick Reynolds, the authors of the Rusi report, warned that Russia "has established mechanisms for laundering these items through third countries." They also suggested that India should be subject to specific restrictions. 
"Restricting access, therefore, likely means preventing export to countries such as India of goods that are in some instances used for civilian purposes," the authors added. 
They also noted: "Moreover, there are myriad companies based around the world, including in the Czech Republic, Serbia, Armenia, Kazakhstan, Turkey, India, and China, who will take considerable risks to meet Russian supply requirements."
India and China are the major buyers of Russian military gear, and their close ties with Moscow have prevented them from publicly denouncing Russia's military activities in Ukraine.
While China renewed the alliance during the war, India has taken a more independent stance and decided to acquire Russian oil at low costs. As a result, the West has expressed its dissatisfaction with these policy decisions.