Serbian Defense Minister has said that the government is in discussion with the UK to acquire both new-build and surplus Eurofighter Typhoon combat aircraft as part of the larger effort to modernize the country's air force.
On 16 April, Serbian Defense Minister Nebojša Stefanović told the Serbian national TV station RTS1 that the Serbian Air Force and Air Defense are looking to acquire the Typhoons as it continues discussions with France for the Dassault Rafale.
Stefanović also expressed interest in acquiring an unspecified missile type that can be fired by both the Typhoon and the Rafale as part of the deal and said that the willingness of either France or the UK to sell this missile would be a factor in any procurement decision.
"What is interesting for me and for what I talked about with Air Force experts are the abilities that a potential partner [nation] can offer us. If Great Britain offers us a missile that has twice the range of a plane with similar characteristics as Rafale, that is a huge advantage for the Air Force when you can knock someone with a missile at 300 km compared to when you shoot at 120 or 150 km. If one partner [nation] does not offer us such a missile, and they have that kind of weapons but they say we are not ready to sell it to you, that should be considered," said Stefanović.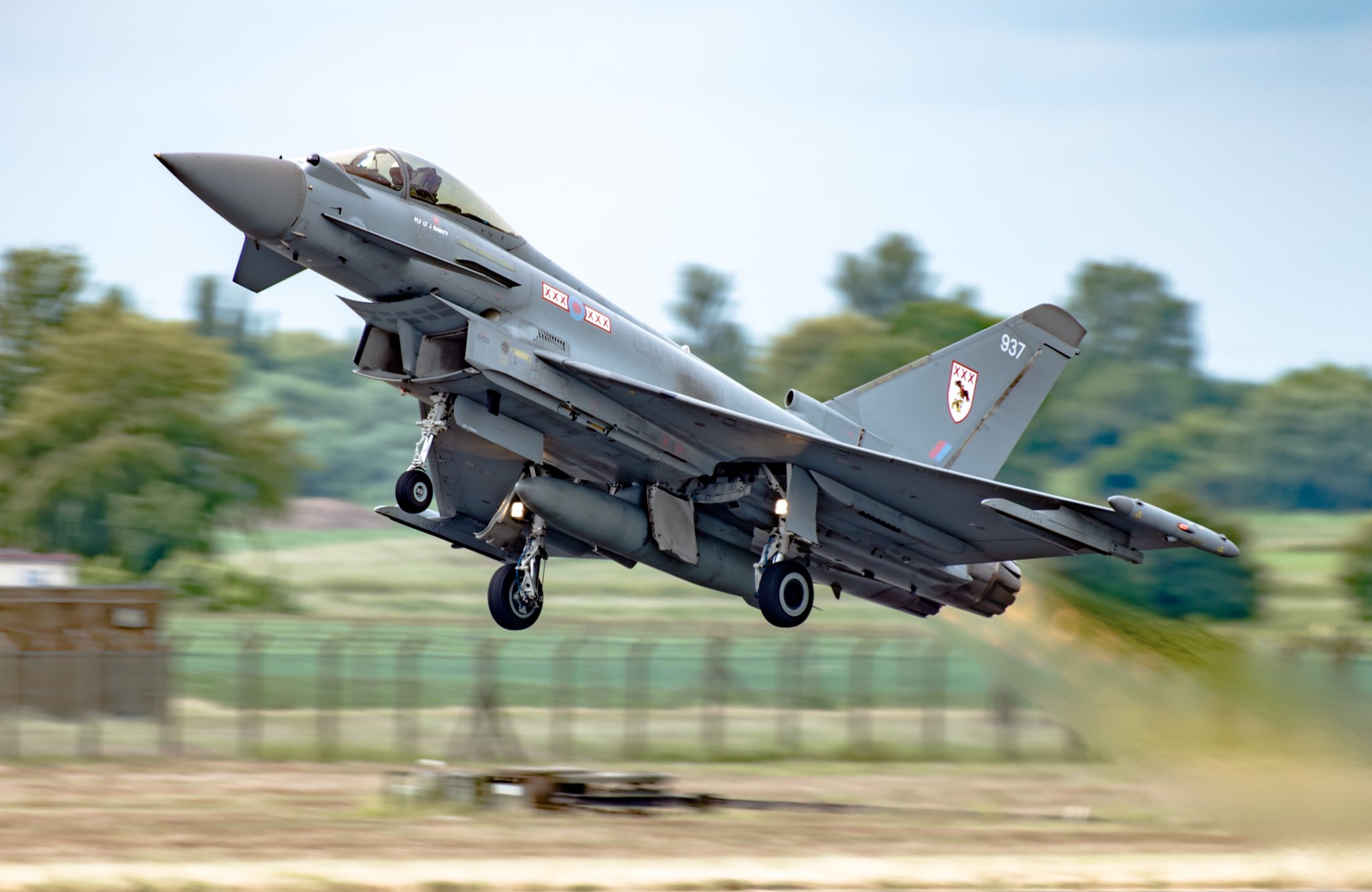 Military Modernization
Most Serbian military hardware is from the days of the Yugoslav army, and modernization is vital for Belgrade. Serbia, being the largest succeeding nation of Yugoslavia, inherited the entire inventory o the former Yugoslav Air Force which included 31 J-22 twin-engined, subsonic attack aircraft. In addition to that, Serbia also had several MiG-21s and MiG-29s.
Following the crash of a MiG 21 on 25 September 2020, the fighter jet has been retired from the service altogether primarily due to a lack of spare parts, age, and security records. As of 2021, Serbia operates 6 MiG-29 multi-role fighters and 17 J-22s.
Control over national airspace is central to Serbia's effort to modernize its defense systems due to the country's memories of past conflicts.
The last two times Serbia was involved in a great power conflict were during the Nazi invasion of Yugoslavia, preceded by the Nazi bombardment of Belgrade in April 1941, and NATO intervention during the Kosovo War of 1999. In both cases, Serbia was faced with far superior air power.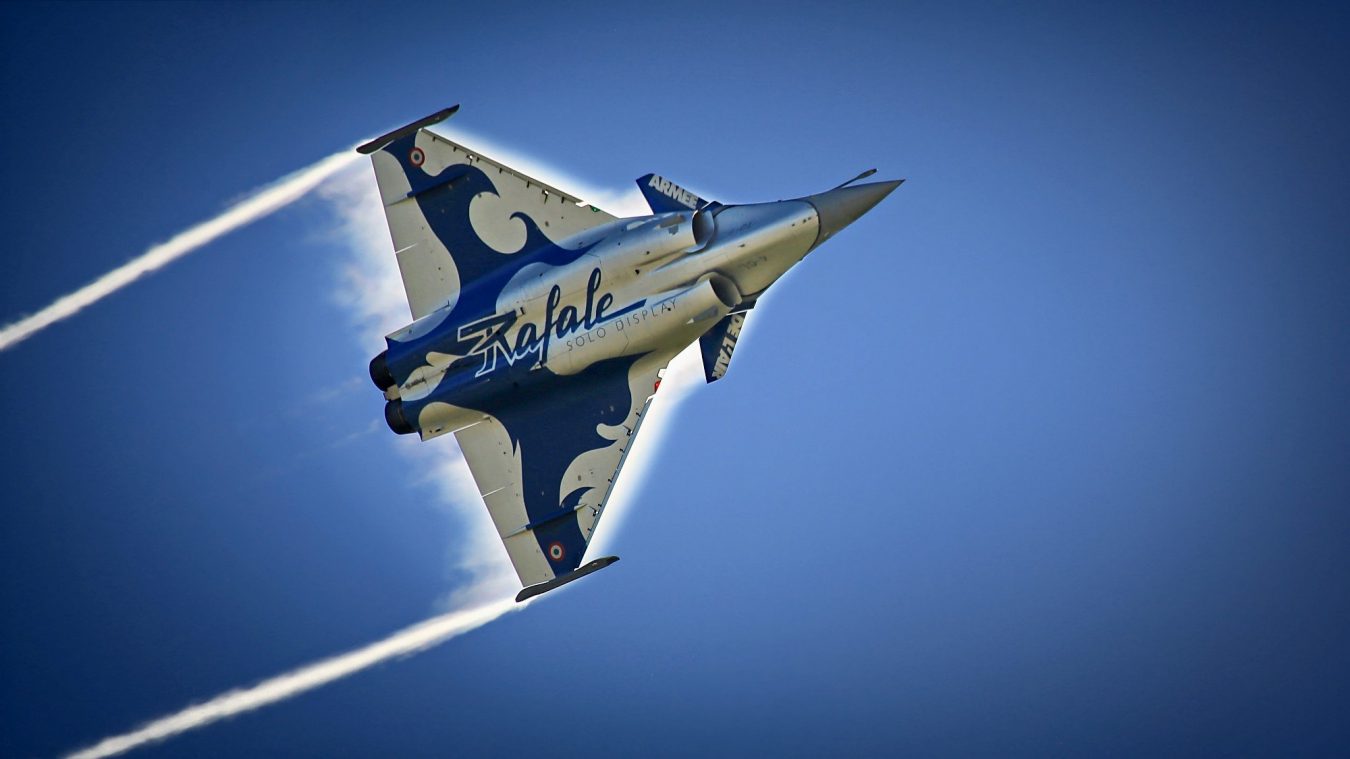 Therefore, the procurement of advanced Western fighters such as Rafale or Eurofighter would certainly be shot in the arm for the Serbian Air Force. The UK has 30 Tranche 1 Eurofighter Typhoons that it is considering selling from 2025 onwards, and Serbia may be a potential customer for these aircraft.
The Tranche 1 Eurofighter is the oldest variant of the four developed and it is largely capable of using air-to-air missiles only with very limited air-to-ground capabilities. Therefore, it is often limited to air superiority missions such as Quick Reaction Alert (QRA) purposes by its operators.
Other than Serbia, Greece is also reportedly considering acquiring these 30 Tranche 1 Typhoons from Britain as part of the modernization effort of its fighter fleet against the backdrop of tensions with Turkey.
Also, the missile with a 300 km operational range that Serbia has expressed interest in is probably the 'Anglo-French' Storm Shadow / SCALP Air-Launched Cruise Missile that both Eurofighter and Rafale can fire for air to ground purposes, however, the Tranche 1 Typhoons cannot use that missile.
So, Serbia is most probably looking to acquire new build aircraft which it is doubtful that either Britain or France will consider selling, considering the recent delivery of Chinese FK-3 medium-range surface-to-air missiles to Serbia which spurred controversy in Europe.
Serbia Inches Closer Towards China
Serbia has been a European Union member since 2012, however, its closeness to Russia and China has been a cause of concern across Europe.
As an official candidate for EU membership, Serbia is obliged to gradually align its foreign and security policies with the Union, and buying Chinese anti-aircraft missiles is exactly the opposite of that which makes it the first country in Europe to operate Chinese Missiles.
Montenegrin President Milo Djukanovic warned that Serbia was buying weapons from countries that "appeared to be open enemies of Europe and Nato".
Germany also urged Serbia to confirm with EU foreign and security policy, days after Chinese Y-20 planes delivered the FK-3 missile systems to the Balkan country.
"The German government expects all EU accession candidates to join the European Union's Common Foreign and Security Policy and so to come increasingly closer to the EU," the German federal press office said in a statement.