Israel is set to display its Iron Beam High Energy Laser Weapon System at AUSA 2022 in the US, aiming to showcase its efforts to turn science fiction into reality, announced Rafael, an Israeli defense firm. 
Rafael Advanced Defense Systems stated on October 6 that it would attend AUSA 2022, the Association of United States Army annual meeting and exposition, which will be held in Washington, DC, from October 10 to 12, 2022. 
The company will unveil the Iron Beam High Energy Laser Weapon System (HELWS) for the first time at AUSA 2022. The business shared a video on its Twitter page while making the announcement.
At RAFAEL, we turn science fiction into reality. ?

IRON BEAM, the High Energy Laser Weapon System, will be featured for the 1st time at @AUSAorg at booth 2224 in hall B.

This 100kW class HELWS is the 1st of its kind to be documented intercepting a range of aerial threats. pic.twitter.com/JBUybtgu2x

— Rafael Advanced Defense Systems (@RAFAELdefense) October 6, 2022
"At RAFAEL, we turn science fiction into reality. IRON BEAM, the High Energy Laser Weapon System, will be featured for the 1st time at AUSAorg at booth 2224 in hall B," Rafael tweeted. 
The manufacturer also stated that this 100kW class HELWS is the first of its kind to be documented, intercepting a range of airborne threats. The system can potentially be the first operational laser-based defensive system to precisely intercept a range of airborne threats. 
The corporation is already well-known for the Iron Dome air defense system's capabilities, and the new laser defense system will undoubtedly strengthen its overall defensive portfolio. 
Israel's laser air defense system works with other components of its air defense arsenal, such as the Iron Dome, a well-known system for intercepting short-range missiles and medium and long-range missile interception systems.
The Association of the United States Army's Annual Meeting is North America's biggest land power exposition and professional development event. 
The three-day Annual Meeting intends to convey the Army's interest by showcasing organizational strengths and a wide range of commercial services and products. 
The US military and civilians attend the AUSA Annual Meeting. It is one of the three main communication channels the Army uses to inform and educate officials in the government, academia, the community, and veteran advocates on Army goals and problems that affect the Army today.
AUSA is designed to offer engaging and comprehensive presentations, panel discussions, seminars on critical military and national security topics, and a range of meaningful networking opportunities for all attendees.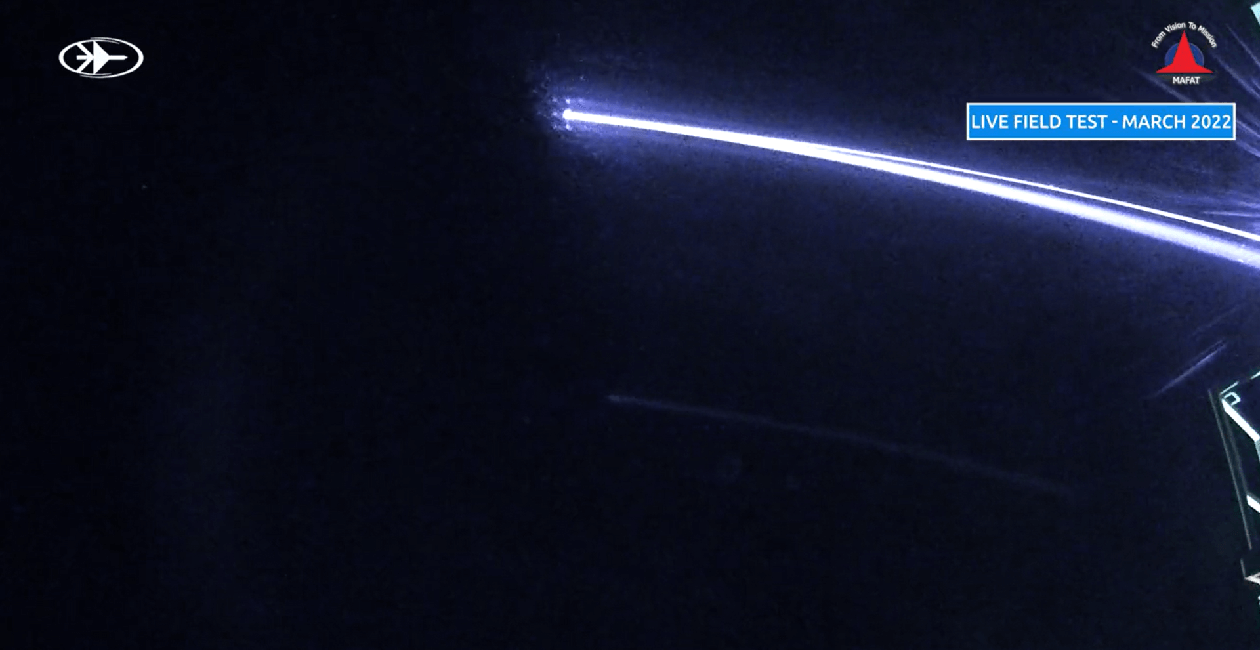 Israel's Iron Beam Weapon System
In April 2022, Israel first announced that its new laser missile defense system tests had resulted in the effective interception of mortars, rockets, and anti-tank missiles. 
The Iron Beam, an Israeli-made laser system, is intended to supplement several aerial defense systems, including the pricey Iron Dome missile interceptor. Although little is known about the laser system's performance, it is anticipated that it will be used on land, in the air, and at sea. 
It is planned to place laser defense systems along Israel's borders over the next decade to defend the nation. With a 90% interception rate against approaching rocket fire, Israel earlier said that its Iron Dome defense system had been a significant success. However, officials claim that deploying the technology is pricey. 
It was reported in August that the nation intends to invest roughly $150 million in creating its Iron Beam laser air defense system after the US purportedly declined to contribute funds to the project. 
Previously, Israeli officials reportedly intended to ask for an additional $300 million in American funding to be added to the $3.3 billion in foreign military financing that Tel Aviv already gets from Washington. Israeli defense sources indicated that the new fund would be used to build laser-based defenses.
Nonetheless, for the laser-based rocket interceptor built by Rafael, an Israeli government body in charge of procurement had earlier approved spending more than 500 million Israeli shekels ($148 million), according to the Israeli daily Haaretz. 
The funding has been provided over six years for "the development and procurement of an advanced surface-to-air defense system, along with an air-to-air system that can be installed on planes."
Israel probably wants to accelerate the program because of the rising danger posed by Iranian-made armed drones that are delivered to its proxies in the Gulf and the Middle East, as well as the expanding stock of Iranian-made missiles held by Hezbollah in Lebanon. 
However, laser weapons have transitioned from science fiction films and video game graphics to reality. The EurAsian Times had earlier reported that Lockheed Martin's Helios, a laser energy weapon, is now deployed on US Navy ships.
Although the technology will be a crucial component of the multi-layer defense system of a country, it will take some time for it to advance enough for practical battlefield use.