Swedish defense and aerospace company Saab has set its eye on an old customer for marketing its new Gripen E/F multi-role aircraft.
As the Czech Air Force's lease for the Saab Gripen C/D is about to end in 2027, it has now taken the opportunity to offer its new Gripen E/F with an advanced engine and enhanced capability to the East European nation.
If the Czech government shows interest, Saab could offer to replace the older Gripens with the new ones by the end of this decade.
"If the East European country decides not to extend the lease for 14 Gripen C/Ds that are set to expire in 2027 (extendable to 2029), the Gripen E/F would be the logical decision, a representative for the Swedish firm told Janes on November 12", making a pitch for its new aircraft.
Saab is already set to deliver Gripen E/F fighters to the Brazilian and Swedish Air Force starting early next year, as previously reported by EurAsian Times. It is being speculated that Saab is in talks with the Finnish government to replace its aging fleet of F/A-18 Hornets, for which other firms like Lockheed, Dassault, Boeing, and Eurofighter are also in the fray.
The Saab JAS 39 Gripen serves in half a dozen countries and competes with some of the advanced jets in the world. It already has its presence in the Czech Republic, Hungary, South Africa, Thailand, and the United Kingdom and remains in talks with many other countries to market its latest entrant -JAS 39 Gripen E/F, popularly called the Gripen E series.
Gripen E Series
The Saab Gripen E is an upgraded version of the Gripen C/D multi-role aircraft propelled by the GE F414G turbofan engine. It has a maximum payload capacity of 16,500 kg and a speed of Mach 2.
It has a new AESA-radar, InfraRed Search and Track System (IRST) to track threats at longer ranges, highly advanced electronic warfare and communication systems as well as superior situational awareness, according to Saab.
As described by its manufacturer, "The E-series redefines airpower for the 21st century by extending operational capabilities."
A mainstay of the Gripen E series is its Human-Machine Collaboration (HMC) feature integrating tactical systems that offer only the relevant information to the pilot by filtering all other overly technical and incomprehensible information, according to Saab. This allows the pilot to save time and act almost immediately in times of crisis.
Gripen is non-stealth but still remains of interest to many countries due to Saab's acceptability of offset conditions and collaboration with indigenous industries. "Gripen may be the world's best fighter jet," according to Business Insider.
In war games held in the year 2015, the older Saab Gripens C/D with the Thailand Air Force had ripped the Chinese J-11 fighters apart, as Eurasian Times earlier reported.
This fourth-generation fighter was originally developed in the 1980s to serve as a relatively cheaper, easy-to-maintain aircraft capable of fighting off any potential threat. This has resulted in the jet primarily catering to nations that need an affordable, yet lethal warplane, according to a previous report.
Czech Govt Bid For Gripen E/F
Under a 10-year leasing arrangement signed in 2004, the Czech Air Force employs 14 Gripen fighters, including 12 single-seat JAS 39C and two twin-seat JAS 39D fighters. In 2014, the Czech government called on Saab to extend the lease of the 14 Gripen C/Ds till at least 2027.
Under the terms of the government-to-government agreement, Saab serves as a supplier to Swedish Defence Materiel Administration (FMV), which in turn provides the aircraft to the Czech Republic, according to Air Force Technology. With the lease now ending in about 6 years, Gripen has made the bid to supply its latest Gripen E to the Czech Air Force.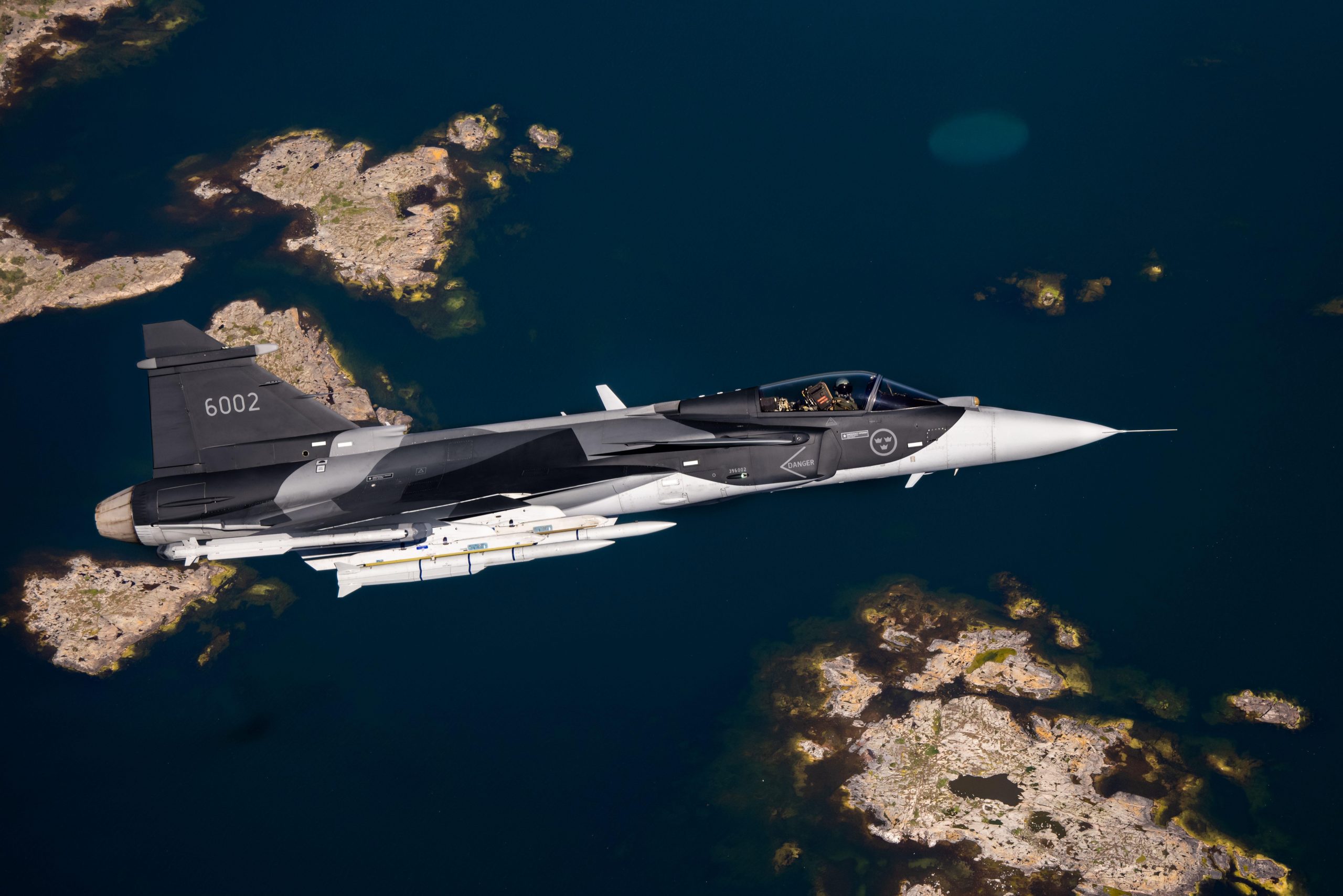 A spokesperson of the Swedish manufacturer was quoted as saying that "countries using Gripen C/D today can in the future undergo a seamless transition to Gripen E, reusing part of the ground support equipment and support system".
The Gripen E-series is a fighter that adapts quickly to changing technology breakthroughs while remaining operationally relevant over time. With a smart avionics design, existing algorithms can be replaced with new ones without affecting the aircraft's high availability. The architecture also allows for rapid hardware and weapons updates, as well as a high level of customization for each customer country, according to Saab.
This is the argument that it makes to prove its viability. The Gripen E allows an easy upgrade as well as a smooth replacement making it the logical choice for the Czech Republic.
The Saab Gripen E/F offer has been made a few days after it was reported by Janes that the Czech Republic was looking for long-term fighter plans with Lockheed Martin having responded to RFI for its F-35A Lightning II. It has been said that Czech has been planning to come to a type selection by the year 2025, ahead of the 2027 lease expiry.