Even as Russia bets big on India when it comes to the potential export of its super-advanced CheckMate stealth fighter jet and S-500 air defense system, their production timeline and commercial viability remain a big question.
---
Recently, Dmitry Shughaev, the director of the Russian Federal Service for Military-Technical (FSMTC) indicated that Russia is likely to supply even the S-500s to both India and its arch-rival China and even discussed the Su-30s as the Indian Air Force operates the MKI variant.
India is an old strategic partner, we have signed a contract for the S-400, and they will receive the first division of this system by the end of the year. Therefore, it is absolutely logical that they would be interested in requesting the S-500 from us in the foreseeable future.
Tejas Mk-2 – India's New SuperFighter Is Now One Of Top 4 Light Combat Aircraft In The World Along With 'Idol' Saab Gripen
When this system is delivered to the Russian Armed Forces in the required volume, it will also be possible to export it. We consider India, as well as China, and all those states with whom we have long-standing partnerships and predictable relationships, as future owners of this new system. The question is when this will happen, time will tell. We will consider potential applications on a case-by-case basis.
Shughaev also added that many countries want not only to buy Russian equipment but also to acquire our technologies.
JF-17 Thunder Block III Variant To 'Outflank' Russian MiG & Sukhoi Fighters For Azeri Air Force Contract — Reports
"The states, which recently were mainly importers of arms and military equipment, are increasingly announcing their ambitions to develop their national military-industrial complex. In general, we are quite successful in this area, having concluded many contracts for the licensed production of various types of Russian weapons abroad. For example, the same Su-30MKI in India. 
Checkmate Jet
Russia had showcased the Checkmate jet at MAKS 21 International Aviation and Space Expo. It is a single-engine, fifth-generation supersonic fighter jet, which boasts advanced stealth technology.
The EurAsian Times had previously speculated that the Indian Air Force might be a potential customer, which is in dire need of modern warplanes to replace its aging fighter fleet and the depleting squadron strength.
Long-term buyers of Russian military hardware like India, China, and Vietnam could be prospective customers of the Checkmate, which has been designed with export in mind.
The manufacturer has made clear its intention to build 300 single-engine light tactical fighter jets over the next decade and a half based on the aircraft's demand in the global defense aerospace market.
On CheckMate, Shughaev said – We have not been in the market of single-engine fighters for a long time. Naturally, Checkmate still has to go a certain way before becoming an export product, but today it is clear that the declared characteristics are at the level of existing foreign competitors and even surpass them.
Therefore, taking into account the fact that the price is declared to be very competitive, I believe that it will be in demand in its segment.
With Typhoons, Rafales, F-16 Vipers & F-35 Stealth Jets, HAF Wants To Go All Out To Beat Its Rival Air Force
The EurAsian Times had earlier reported how at $25-30 million per model, Checkmate would cost less than half of Saab Gripen ($85 million), while also being substantially cheaper than the US' F-35 ($115 million), French Dassault Rafale ($115 million) and Russia's Su-57 ($100 million).
A Marketing Gimmick?
While Checkmate's stated goal is to provide an affordable stealth fighter and if met, then it would likely be a gamechanger in global power play. The questions remain, can it realistically achieve its said objective whilst remaining profitable?
Russia's ability to pull it off has been called into question, however, it is poignant to note that Russia has proven experience in designing and developing a stealth fighter.
The serial production of the Su-57 Felon and the insights gained from the project would certainly aid the Checkmate program. Russian state corporation, Rostec intends to streamline the production process and operate with a mere skeleton crew.
They emphasized that Checkmate would not need special supplementary equipment, like special hangars which are often overlooked aspects of aircraft manufacturing.
However, having a singular record of manufacturing a stealth fighter is not enough and does not translate to the mass production required to be a major contender in the global aerospace market.
Experts point out that the real challenge is the industrial-scale production while maintaining a steady supply whilst commercially viable. This requires optimization in manufacturing as aircraft manufacturing is inherently expensive. Factories need to be built, machines and robots purchased, and skilled labor recruited.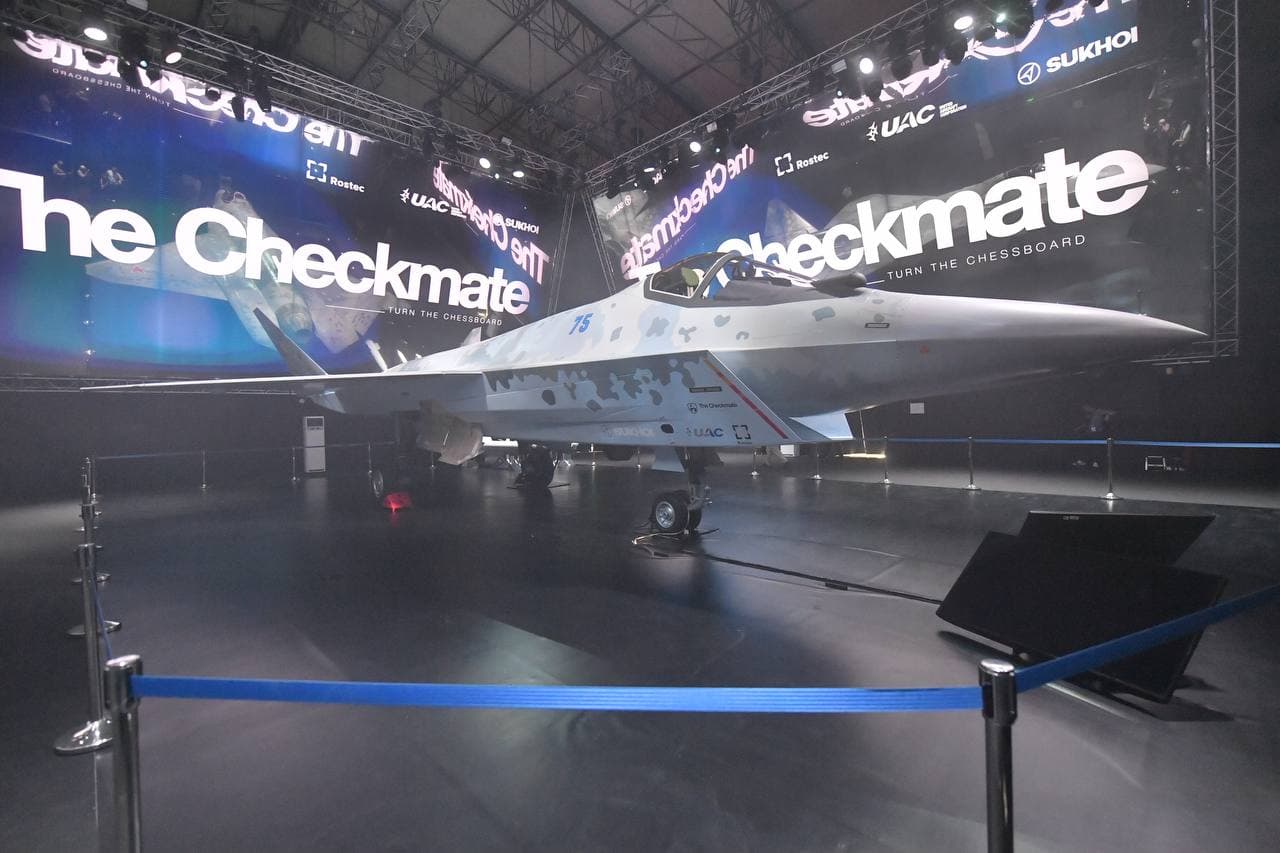 While the prevailing view remains that the Checkmate is a promising 5th-gen stealth fighter, analysts have pointed out that it has a long way to go before it gets slated into service despite claims of it being operational by 2026.
Whether Checkmate becomes operational by the already-announced timeframe largely depends on the number of countries that plan to procure it. If past collaborations between Russia and India are anything to go by, then prospects of an IAF Checkmate procurement seem to be a logical extension.
"Pushing Law Of Physics" – Northrop Grumman's New Long-Range Stealth Fighter Aircraft Breaks Cover?
The Past As Prelude
The Russian Su-30 program had received billions of dollars from both India and China in the late 1990s. This was to aid in the aircraft's development.
Russia had not initially intended to operate the aircraft, however, its export success made the manufacturing economical and allowed Moscow to enhance its capability and induct it into service. As of now, the Russian Air Force operates around 130 Su-30's.
The Su-30 was considered a major modification of the existing Su-27, so the Russians had the technological base; they had the core design and possessed the existing manufacturing facilities and equipment from the initial production. One may draw parallels between Su-30 and the US-made Hornet and Super Hornet.
Building a brand-new aircraft from scratch is a different game altogether. This can perhaps best be encapsulated by the case of the F-35 Joint Strike Fighter program, which had consumed billions of dollars over a decade.
Is India A Potential Buyer Of 'Checkmate'?
Abhijit Iyer-Mitra, a senior fellow at the New Delhi-based Institute of Peace and Conflict Studies (IPCS), had earlier told the EurAsian Times that there are very high chances for India going for the new Russian jet.
"IAF plans to acquire a single-engine jet has been on the anvil for the last 20 years. The MMRCA competition under which India had to acquire 126 fighter jets, initially was for a single-engine jet but was later diverted as Sukhoi Su-30s were failing so badly that India wanted another twin-engine jet."
"The second time they did it again with MMRCA 2.0 because Russians did not have a single-engine jet to offer. Now that the Russians have a single-engine jet, they could enter it into the new competition and I personally feel it stands a really good chance to win the Indian contract," Iyer-Mitra added.
When asked if the procurement of the new Russian jet would have any consequences on India's AMCA program, he had said that the AMCA program would remain afloat for years to come irrespective of whether India acquires the CheckMate or not.
In his view, comparing indigenous fighter development with external procurement is pointless since the Indian jets currently under development will not be used for serious combat but only as a supplementary role.
"There's a dichotomy between what the IAF says in public and in private. In private, the IAF knows that the AMCA program will take another 50 years before it takes off but in public, they will continue to pool in more resources to the program for its 'Make-in-India' appeal," he had noted.
What About S-500 SAM System?
India is all set to receive Russian S-400 air defense systems. A recent statement by Dmitry Shughaev, the director of the Russian Federal Service for Military-Technical (FSMTC) indicated that Russia is likely to supply even the S-500s to both India and its arch-rival China.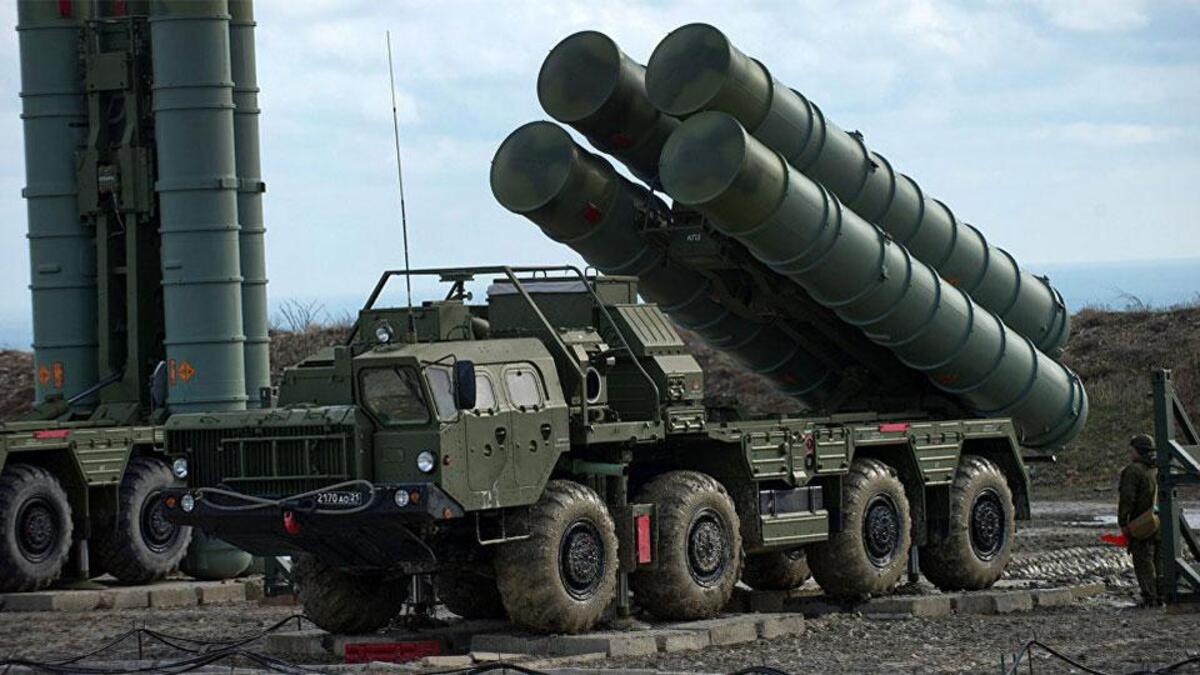 The S-500 'Prometey' was tested earlier this, a video of which was made public by the Russian Ministry of Defense. A Russian Air Force Commander proclaimed that the S-500 is the solution to all of Russia's missile defense problems.
Reports indicate that the S-500 has an interception radius of 600 km and is capable of neutralizing aerial threats ranging from hypersonic ballistic missiles, cruise missiles, fighter jets, helicopters, and even combat drones.
The S-500 is expected to be inducted into Russian Air Defence and Missile Defence units by 2025, following which it may be exported to India and China, according to sources in the Russian military-industrial complex.
After Rejecting Dassault Rafale, Brazil Set To Receive The 'Most-Advanced' Variant Of SAAB Gripen Fighter Jet
The Russian defense industry has insisted that the S-500 will also be able to fire the 53T6M missile, a new hypersonic interceptor developed as part of the A-135 missile defense system and can reach a top speed of whopping Mach 14.
The S-500 is assumed to have a much shorter response time of about 3-4 seconds, much faster than the S-400 which is believed to have a response time of 9 to 10 seconds. It has been developed to challenge a wide range of menaces, including ballistic missiles, aircraft, cruise missiles and even low-orbit satellites.
Earlier this year, Russian Deputy PM Yury Borisov had also stated that India could become the very first buyer of the S-500. However, the supply of the same will only be discussed after the Russian armed forces are equipped with the systems.
Aritra Banerjee is a defense journalist who has worked in both online and print media. He has laid an emphasis on issues related to military human resources, tactical psychology, military-media relations, professional military education, and combat fitness. He can be reached on email: aritrareporter@gmail.com.