Turkish President Recep Tayyip Erdogan recently claimed that fresh attempts were being made to stir up a controversy over the Russian-made S-400 missile systems. He reaffirmed that if the country is attacked, Ankara will use its S-400 anti-aircraft missiles.
Turkey purchased the S-400 Triumf system from Russia to fulfill its requirement for a long-range air defense system.  
"The answer to the question about where they will be used is crystal clear. Whoever may attack our country with missiles, they [S-400 systems] will be used. They also say that the S-400s are located in a hangar. They are located where necessary," Erdogan told Turkish media on his way back from Senegal.
"First of all, the most important point that should be kept in mind and well understood is that the issue of defense and security is an issue that should be kept out of daily politics, and it concerns 84 million people, the citizens of our country," Erdogan added. 
The ongoing Russian-Ukrainian conflict, he said, has highlighted the need for such a defense system.
Meanwhile, Erdogan condemned Russia for its attack against Ukraine on February 24. Ankara considers both Moscow and Kyiv friends and "feels true regret" over their military conflict, the Turkish leader was quoted as saying by the Anadolu news agency. Russia's operation "violates international law and poses a threat to regional stability," Erdogan said.
Erdogan also told Vladimir Putin that Turkey did not recognize actions against Ukraine's territorial integrity after Moscow recognized two breakaway regions in eastern Ukraine.
In a phone call, Erdogan told Putin that military conflict would not benefit anyone and repeated his offer to help achieve a solution. Erdogan also said he valued Putin's close cooperation on regional issues and wanted to continue this.
S-400 Missile
Erdogan had also stated in July 2019 that if the country is attacked by an adversary, the S-400 air defense system will be deployed. Earlier this month, Erdogan also stated that deliveries of Russian S-400 air defense systems are an internal affair of Turkey and are not negative toward NATO. 
"The agreement on the acquisition of Russian S-400 air defense systems by Ankara is an important step in terms of developing cooperation between Turkey and Russia. Russian systems are very important… Deliveries are an internal affair of Turkey. This is our decision. We made this decision, we agreed with Russia. From the NATO point of view, this step does not carry any negative meaning," he said. 
In 2017, Russia and Turkey inked a $2.5 billion contract for the supply of four S-400 batteries. Turkey then became the first NATO member to purchase this Russian air defense weapon as a result of this deal.
Erdogan also indicated in 2019 that Ankara intends to develop S-400s in cooperation with Moscow. The contract apparently included an option for another regimental set. Erdogan stated in August 2021 that Turkey has no hesitations about ordering a second batch of Russian S-400s.
The United States and NATO were infuriated by Ankara's choice to buy a Russian-made system. In 2019, the US retaliated by suspending the sale of F-35 fighter fighters to Turkey over concerns that it would spill military secrets to Russia. However, both Moscow and Ankara have ruled out such a possibility. 
F-35 Negotiations On 'Positive Path'
Erdogan noted that negotiations with the US on the ongoing F-35 issue are now on a positive path, reported Daily Sabah. Erdogan discussed the compensation procedure for Turkey's payment to the US for the F-35 jets with journalists. 
"The process is ongoing. My defense minister, as well as senior military officials, are continuing their meetings with high-level US interlocutors."
Last month, The EurAsian Times reported that the US has agreed to hold talks with Turkish counterparts on the F-35 fighter jet deal.
In May 2021, Ankara announced that it will return Russian missile experts in charge of the S-400 air defense system, which has strained relations with the US. This decision was expected to satisfy one of Washington's concerns about the system while excluding the possibility of it being scrapped entirely.
Following the failure of the F-35 sale, Turkey has sought 40 Lockheed Martin F-16 fighter airplanes and nearly 80 upgrade kits for its existing warplanes from the United States as part of its effort to modernize its air force.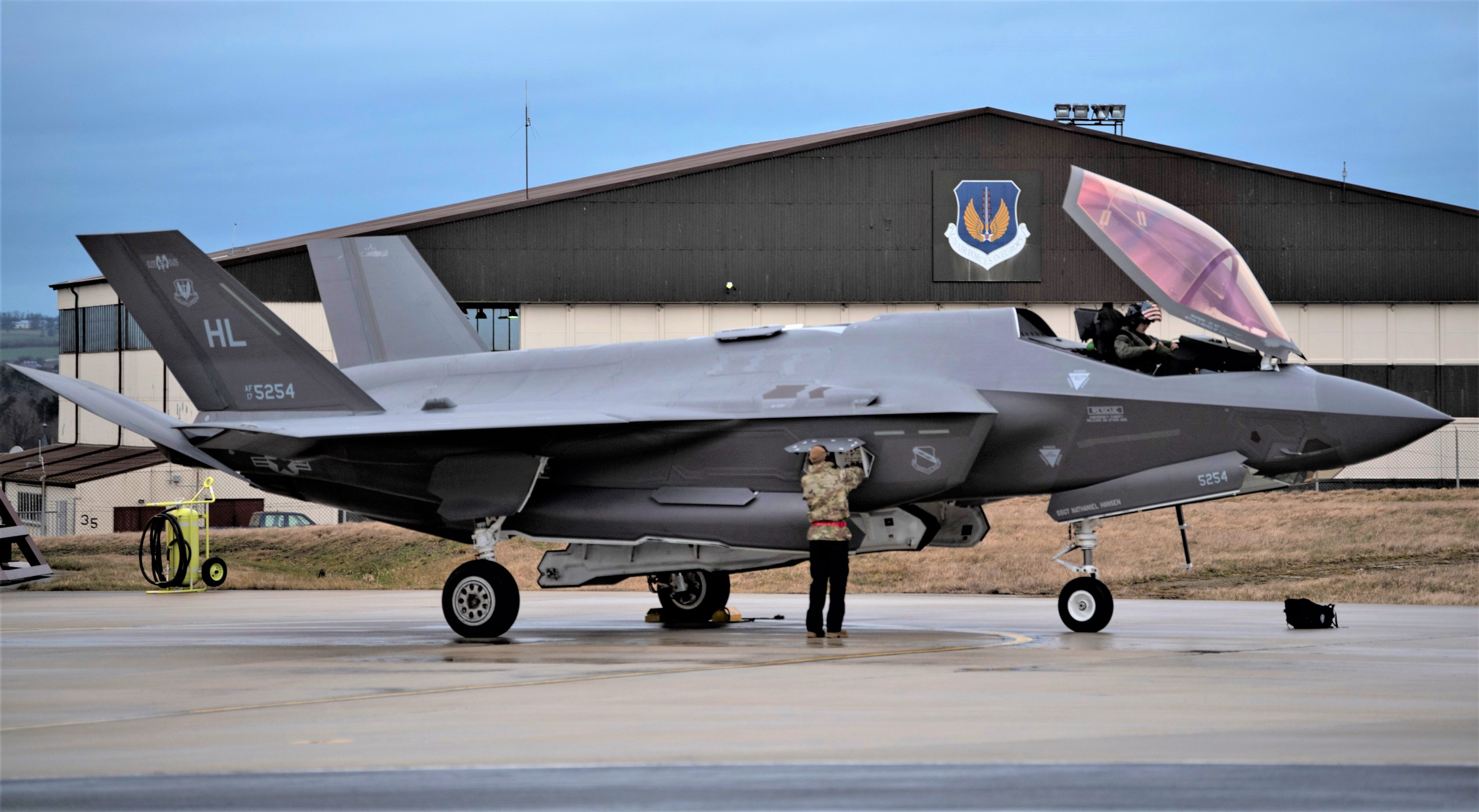 Erdogan stated that the US may potentially supply Turkey with an upper segment of F-16s. "Our framework is like this; Either give us these planes or do the maintenance and repair of the F-16s." 
Ankara had previously ordered more than 100 F-35 fighters from the United States. As mentioned earlier, after purchasing the S-400s, Washington excluded Turkey from the program.
Turkey has slammed the move as unjust and demanded its $1.4 billion payment back. Erdogan has stated that payment should be used to fund some of Turkey's requests to procure 40 F-16 fighter jets and roughly 80 modernization kits.