India's ambitious home-grown Rustom-2 medium-altitude long-endurance (MALE) drone could be manufactured by state-owned Hindustan Aeronautics Limited (HAL) if 'feelers' are to be believed.
Rustom-2, now called TAPAS BH-201, is touted to be India's first indigenously built unmanned combat aerial vehicle (UCAV) and has an operational range of 1000 km, with a payload capacity of 350 kg.
The second developmental trial of the drone had to be delayed due to the sudden upsurge in Covid-19 cases across the country. Under this, the UAV would undertake a 24-hour endurance test at 35,000 feet.
According to reports, a consortium of three private and four public sector companies would compete for the production rights of TAPAS (Tactical Advanced Platform for Aerial Surveillance). The private companies included Larsen & Toubro, TATA Power SED, and Godrej Aerospace Limited, and the government sector companies HAL and BEL had also submitted a joint bid.
Did HAL Bag The Deal?
However, HAL recently released their project list which mentioned Rustom-2, raising speculations of HAL and BEL having won the bid for the production of the UAV. With the competing private companies having no experience or expertise in the drone development domain, it's expected that they will find it very hard to win the bid.
The private sector will also fail to pitch a lower bid for the project considering costly manhours and expensive production costs than a government company. It's, therefore, highly probable that the consortium of HAL and BEL could win the contract for the production of TAPAS.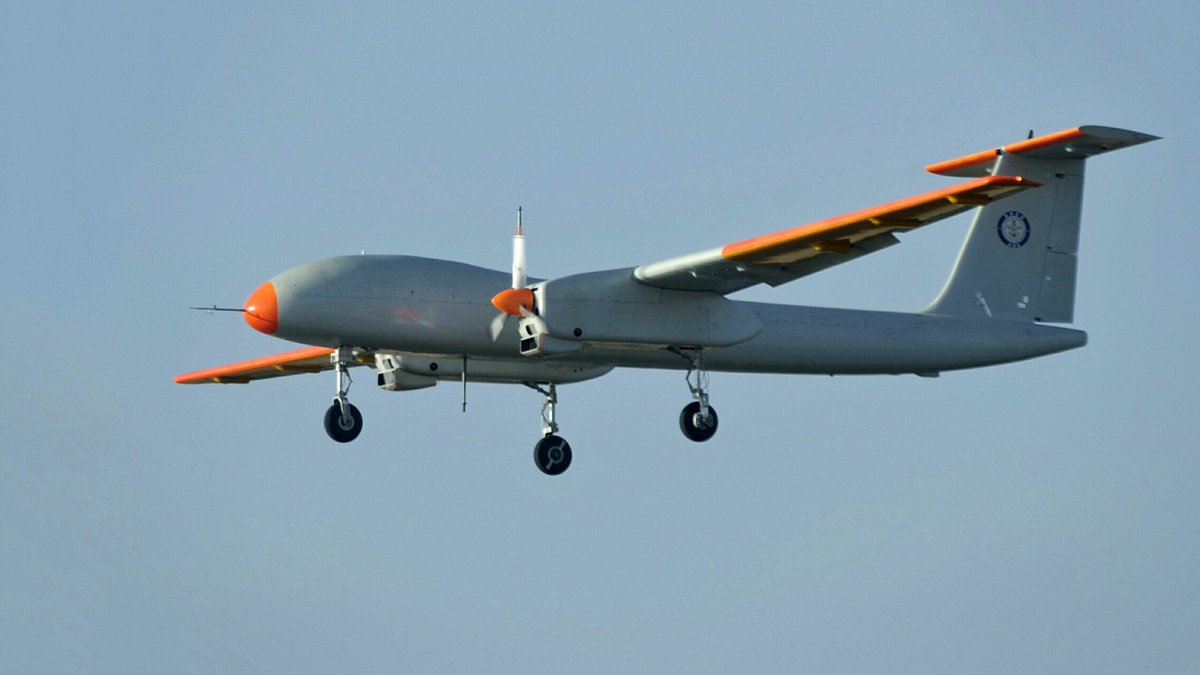 Although most of the components required for the production of the drone are expected to go to private defense agencies, HAL could perform the role of a lead integrator. The avionics, electronics, sensors, and ground control systems could be manufactured by the state-owned defense sector behemoth BEL. DRDO's Defence Electronics Application Laboratory, Dehradun, was responsible for developing and integrating the data links for Rustom-II.
DRDO's Aeronautical Development Establishment (ADE) had recently released an RFP in which it sought a development-cum-production agency. According to ADE, the development of TAPAS will be complete by the year-end after which the drone will be tested with various payloads.
The drone is currently powered by a 180 HP engine and is expected to fly with indigenous engines in the 165-210 HP class, developed by DRDO's Vehicles Research and Development Establishment in partnership with Tech Mahindra. According to its makers, Rustom-II will fly to a maximum height of 32,000 feet. With a higher capacity in new engines, it is expected the drone will be able to carry more payloads, including weapons.
To boost its ISR capabilities, Rustom-II will carry multiple payloads such as Long-Range Electro-Optic (LREO) payload and Synthetic Aperture Radar (SAR) MPAR, electronic intelligence (ELINT), Communication Intelligence (COMINT), IFF, TCAS, UCR, and other equipment.
Public-Private Partnership
The development of Rustom-II has involved numerous private industries, which helped in supplying the critical systems such as avionics subsystems, airframe, landing gear flight control among other components.
The project has been the hallmark of the Make in India initiative and once operational, the UAV will serve all the services of the Army, Navy, and Indian Air Force. The future production is expected to involve more private sector players and a thriving aerospace ecosystem that will have to work in tandem to push Rustom-II towards operationalization.
The later prototypes of Rustom-II involved the integration of a solid-state relay-based low weight power distribution unit; a domestically-built inertial navigation system (INS), by RCI Hyderabad, and most recently, the critical satellite communication (SATCOM) link and Lithium-ion batteries.
The drone is expected to go for final trials by this year's end and we could soon see the operationalization of Rustom-II with the Indian armed forces, supplementing the advanced imported fleets of drones currently in service. Rustom-II is expected to significantly boost the forces operating on the border with Pakistan and China, which have their own UAV capabilities in the region.
The @DRDO_India Rustom-2 MALE UAV is all set for its high altitude flight trials in April frm Karnataka's Chitradurga test range.
The target is to achieve arnd 27000+/30000+ ft for more thn 18 hrs
?In the last test, UAV flew fr 8 hrs at an alti of 16K ft.https://t.co/r4E1IDSN57 pic.twitter.com/MgasJ3mJf3

— Defence Decode® (@DefenceDecode) February 15, 2021
Both the countries have inducted the CH series of reconnaissance and armed UAVs, including other unmanned assets on the border with India. China is currently integrating a range of Unmanned Air Systems (UAS) into its war-fighting philosophy which is poised to change warfare in unprecedented ways, a domain in which India has been found lacking.
India's drone push is spearheaded by renowned state-owned companies, including the DRDO aerospace laboratories, Hindustan Aeronautics Limited (HAL), and Bharat Electronics Limited (BEL) which have decades of experience in developing such systems.
There have been partnerships with foreign as well as domestic firms such as the Israel Aerospace Industries (IAI), ideaForge Technology Pvt. Ltd., and Edall Systems, with whom meaningful projects have led to innovative drone projects.
India's drone innovation is also led by eminent academic institutions such as the Indian Institute of Technology (IIT) Bombay and IIT Kanpur, which are playing an important role in research and development.
Prime Minister Narendra Modi's 'Atmanirbhar Bharat' (self-reliant) initiative has encouraged indigenous innovation and research in unmanned systems, however, many roadblocks remain before any major development can be expected in this area.
Many Indian private sector firms remain enthusiastic about participating in advanced drone projects but lack expertise, and sometimes, funding, which among other things have played a spoilsport undermining any path-breaking outcomes.
Read More