Earlier this month, a western intelligence assessment suggested that Iran could soon receive cutting-edge Russian Su-35 Flanker-E fighter jets. Days later, the intelligence officials in Joe Biden's administration may have spilled more details about the imminent aircraft transfer.
The western intelligence sources that follow security agreements between Iran and Russia have revealed that Moscow will soon provide a complete squadron of fighter jets to the Islamic Republic of Iran.
According to the latest media reports, 24 Sukhoi Su-35 fighter jets initially produced and set aside for Egypt could now be delivered to Iran. The Russians have been hunting for customers for the unsold aircraft, and it seems Tehran has come up as a natural choice, i24 News reported.
As the Americans started distancing themselves from the Egyptian military owing to the latter's poor human rights record, the Egyptian government signed a deal with Russia worth US$2 billion for "over two dozen" SU-35s.
However, the deal eventually fell apart. As Iran has been aiding the Russian invasion effort by supplying kamikaze drones to Moscow, the US is concerned about Iran's possible acquisition of Su-35 fighter jets.
These fighters are believed to significantly upgrade the air combat capabilities of the Iranian Air Force. The aircraft is designated as a 4++ generation combat aircraft designed primarily for air superiority roles. The aircraft is also known for its air-to-ground operations and the large weaponry that could be mounted.
Russia's United Aircraft Corporation (UAC) says the Su-35 "combines the qualities of a modern fighter (super-maneuverability, superior active and passive acquisition aids, high supersonic speed and long range, capability of managing battle group actions, etc.) and a good tactical airplane (wide range of weapons that can be carried, modern multi-channel electronic warfare system, reduced radar signature, and high combat survivability)."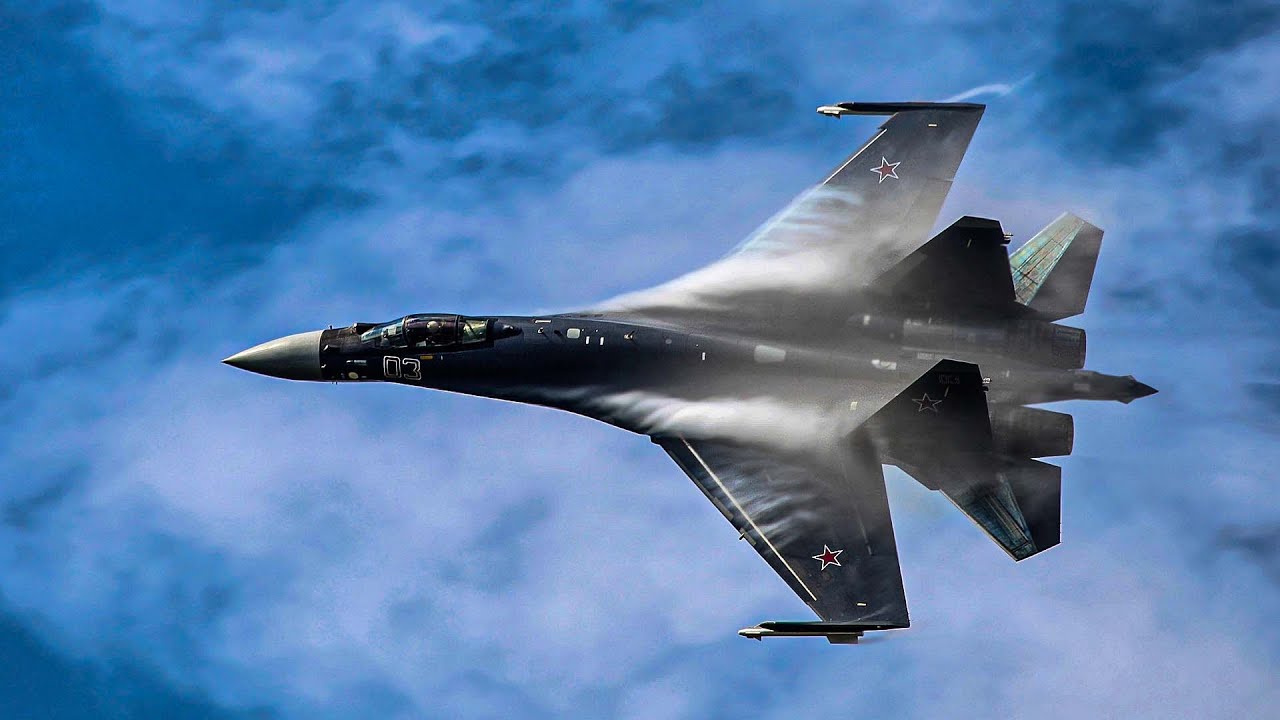 According to the US Intelligence assessment, which has been upheld and supported by the White House National Security Council spokesman John Kirby, Iran is already training its pilots to fly these aircraft. Not just that, US officials maintain that Russia is providing Iran with unprecedented military and tech assistance in what is now a full-fledged defense partnership.
"This partnership poses a threat not just to Ukraine but to Iran's neighbors in the region. We have shared this information with partners in the Middle East and worldwide," one senior administration official said.
As previously observed by the EurAsian Times, the US claims are probably directed at Gulf-Arab countries that have attempted to restrain Iran's regional aggression but have stopped short of taking a strong stand against Russia's invasion of Ukraine.
Iran hasn't acquired any new fighter aircraft, excluding a few Russian MiG-29 Fulcrum fighters it bought in the 1990s. Besides the MiG-29, the Iranian Air Force mainly uses locally modified F-4 Phantom II, F-14 Tomcat, and F-5E/F Tiger II planes from the Cold War era. It is consequently more difficult to maintain and operate these archaic aircraft.
However, despite the concerns among US officials and the Middle Eastern countries that see Iran as a threat, some military experts believe that even the acquisition of the Su-35 aircraft cannot provide air superiority to Iran over the Persian Gulf region.
Russian Su-35 Will Not Give Air Superiority To Iran
Even though the acquisition of the Su-35 would be the biggest in over three decades, it would still not be enough to completely and effectively replace the archaic fighter jets in the Iranian Air Force.
For perspective, to replace its most advanced fighters, i.e., the F-14A Tomcat and MiG-29A Fulcrum, Iran needs at least 60 4.5-generation aircraft.
As of now, there is no information on whether Russia would produce another 30 or more Su-35s for Iran as part of a second batch for delivery or if it will send fighters from its stockpile, which seems doubtful given their need in the conflict in Ukraine, writes Middle East Military expert Paul Iddon for Forbes.
Furthermore, there are speculations that Iran may want to produce the second batch of Su-35s domestically. If so, it may be aiming for a contract roughly fashioned after Russia's previous agreement with India, which allowed New Delhi to produce 140 Su-30s under license locally.
Tehran will still face significant opponent airpower just across the Gulf even if the first batch of Su-35s arrives in Iran next year and there is an agreement for additional jets later. Iran's biggest regional adversary is Israel, with a fleet of F-35 stealth fighter jets besides its modified F-16s. You can read EurAsian Times on analysis of the Su-35 Vs. F-35 here.
In the Persian Gulf, Saudi Arabia has a fleet of more than 80 upgraded F-15SA (Saudi Advanced) fighters, a more advanced version of the Strike Eagle. These aircraft can transport up to 12 long-range AIM-120 AMRAAM air-to-air missiles and are known to be excellent dogfighters.
Similarly, the United Arab Emirates now has a fleet of modern F-16E/F Block 60 aircraft in nearly the exact numbers. It will receive 80 Dassault Rafale F4 standard multirole fighters from France starting in 2027.
The Su-35 is unquestionably a sleek aircraft with thrust-vectoring engines and a "glass" cockpit. However, the plane would lag behind the Persian Gulf countries in electronic warfare and get outnumbered by western jets.
In contrast to the active electronically scanned array (AESA) radars found in Saudi F-15SAs and Emirati F-16s, the Su-35 only features passive electronically scanned array (PESA) radar, which is less effective.
The Rafales that Abu Dhabi has ordered will have more sophisticated features, like a top-notch and potent electronic warfare system.
Even if Iran eventually obtains 60 Su-35s by the end of this decade, it is unlikely that it will be able to threaten air defenses, according to Iddon's assessment seriously.
Besides, there has been skepticism about the offensive capabilities of this fighter against the western 4.5th generation aircraft that it would most likely face off against in the Middle Eastern region.
These planes, however, might make it considerably more difficult for Israel or the United States to attack Iranian nuclear sites, particularly if they are given alongside cutting-edge air defense systems like the S-400.
More than any other possibility, Washington is probably concerned about the growing military-technical collaboration between Iran and Russia.
Contact the author at sakshi.tiwari9555 (at) gmail.com