Amid mounting regional tensions, Syria's Defense Ministry stated on Tuesday that its air force participated in joint drills with Russia. It is believed to be the first such drill since Russia launched its invasion of Ukraine.
Two Russian Su-35 fighter jets and six Syrian MiG-23 and MiG-29 aircraft staged combat drills with "hostile" warplanes and drones, according to the ministry.
Syrian pilots responded to threats with cover and support from the Russian fighter jets, the ministry said. 
"All illusive targets were monitored and completely destroyed while aerial targets were hit at night for the first time," the Syrian Defense Ministry said in a statement. The ministry also released footage of the warplanes that participated in the exercise. 
Syrian and Russian Air Forces carried out a night and day training exercises with 2 Russian SU-35 and 6 Syrian Mig aircraft.
Air combat including targeting drones and survey's along Syria borders in the eastern and south regions.#Syria #Russia #SyAAF #Syrianarmy?? pic.twitter.com/j2c8UP0glI

— Steele M (@SteeleSyAA) June 8, 2022
The announcement of the drills came after Syrian state media claimed that Israeli missiles had struck its army sites south of Damascus, incurring significant losses but no fatalities.
According to Syrian state media, Israeli warplanes fired multiple missiles over Golan Heights before midnight Monday. The majority of the missiles were shot down by Syrian air defense systems.
The Syrian Defense Ministry said that Russian and Syrian jets conducted coordinated patrols along the Golan Heights and other parts of southern Syria during Tuesday's simulation drills.
Previously, a similar exercise was held a week before Russia launched its invasion of Ukraine on February 24. The Russian military sent long-range nuclear-capable bombers and fighters carrying cutting-edge hypersonic missiles to Syria for large naval drills in the Mediterranean.
Regional Tensions 
Over the years, Israel has carried out hundreds of strikes on Syrian sites, although such operations are rarely acknowledged or discussed.
Israel claims to be targeting sites of Iran-allied militias, such as Lebanon's terrorist group – Hezbollah, which has mercenaries fighting in Syria along with Assad's government troops.
Last month, Russian troops fired powerful S-300 anti-aircraft missiles at Israeli jets following an alleged Israeli Air Force raid on targets in northwestern Syria.
In the last few years, the Syrian military fired dozens of anti-aircraft missiles, notably from the Pantsir air defense system, which have failed to stop the hundreds of Israeli strikes on Syria.
However, in the latest event, the S-300 batteries opened fire as the Israeli planes were departing the area after their bombing mission. The Russian military operates Syria's S-300 batteries, and according to the report, these air defense systems cannot be activated without their permission.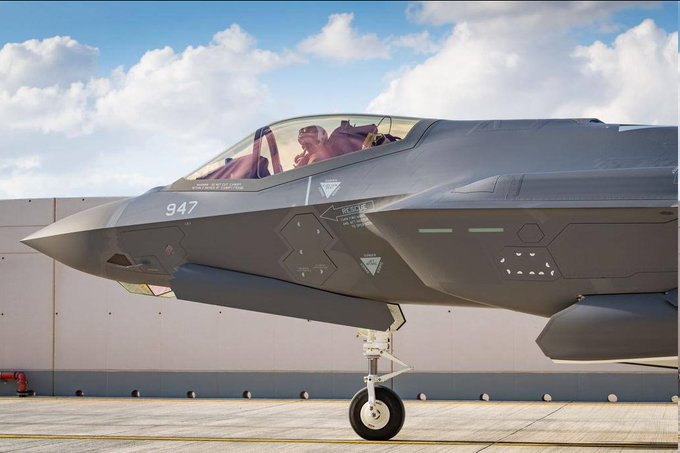 Last week, dozens of Israeli fighter planes and warships undertook military drills over the Mediterranean and in the Red Sea.
The two arch-rivals, Israel and Iran, have been engaged in a proxy war, which has heightened tensions over stalled efforts to resurrect a deal that would prevent Iran from developing nuclear weapons.
Israel has been a fierce critic of the 2015 nuclear deal, vowing to do whatever it takes to prevent Tehran from acquiring a nuclear bomb.
"We continuously are preparing and training for many scenarios, including threats from Iran," said an Israeli military statement on the exercises. 
"Dozens of Israeli Air Force fighter jets conducted aerial drills over the Mediterranean Sea to practice long-range flight and striking distant targets," it said in the statement. During military exercises, planes "simulated a long-range flight, aerial refueling, and striking distant targets." 
The Iran nuclear deal has been clinging by a string since 2018 when the US abruptly pulled out from it and placed sanctions on the Islamic republic under then-President Donald Trump.
According to the UN's International Atomic Energy Agency, Iran's stockpile of enriched uranium has increased to more than 18 times the limit set in the agreement. Nonetheless, the proxy war between these two countries has also seen both sides blame each other for a series of attacks.