Last month, India's Ministry of External Affairs (MEA) confirmed that China was building a second bridge across the Pangong Tso Lake, an area where Indian and Chinese troops have been engaged in a prolonged border standoff.
Since the Indian government has no jurisdiction on China's side of the border and tensions with the Chinese PLA continue to simmer, New Delhi is pursuing a different approach to challenge the 'mighty dragon.'
Aimed at possibly countering China, the armies of the US and India are preparing to train together this year at an altitude of 9,000 to 10,000 feet to increase interoperability between the two forces for high-altitude warfare, according to US Army Pacific Commanding General Charles Flynn.
India also recently participated in the second in-person Quad Leaders Summit held in Tokyo in the backdrop of Chinese aggression in the Indo-Pacific region.
The joint statement issued by the Quad leaders reaffirmed their commitment to 'Fair and Open Indo Pacific' while also lending support to ASEAN centrality and expressing their resolve to cooperate with Pacific Island Countries.
China considers Quad an exclusive clique of countries with a cold-war mentality.
Besides military association with the US and Quad summit, India also signed a vision agreement with Vietnam to broaden the "scope and scale" of defense ties by 2030, as well as a Mutual Logistics support pact that would allow the forces of the two countries to use each other's military bases for supply repair and replenishment.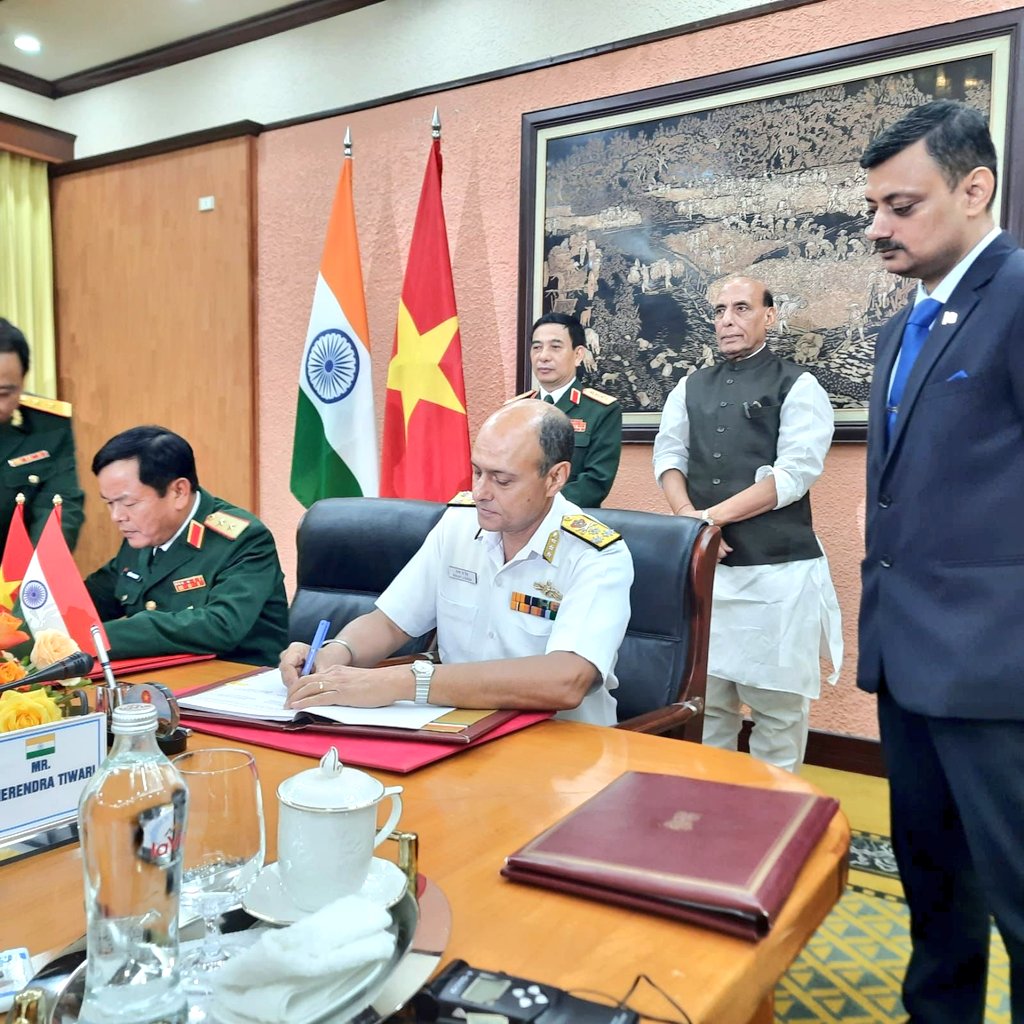 The announcement of the Indo-Vietnam partnership comes just a day after it was revealed that China was building a secret naval facility in Cambodia, bordering Vietnam.
If the reports are anything to go by, Chinese and Indian warships could be docked at just over 200 Nautical Miles from each other in the foreseeable future.
India has also been modernizing its navy to challenge China's expanding power, especially in the Indian Ocean Region. It launched two warships INS Surat and INS Udayguri just last month to boost its maritime capabilities, while an indigenously built aircraft carrier 'Vikrant' is on the way, much like China's Type 003.
India-China Potential Clash?
On June 8, Cambodian and Chinese authorities broke ground on a Beijing-funded extension of Ream Naval Base, denying allegations that the base would be used by China's military.
The ceremony was presided over by Cambodian Defense Minister Tea Banh, who was also joined by Chinese Ambassador Wang Wentian.
Ream has become a source of geopolitical tension between Beijing and Washington. US officials reported that China intends to station military equipment at the facility, a claim both Cambodian and Chinese officials have refuted.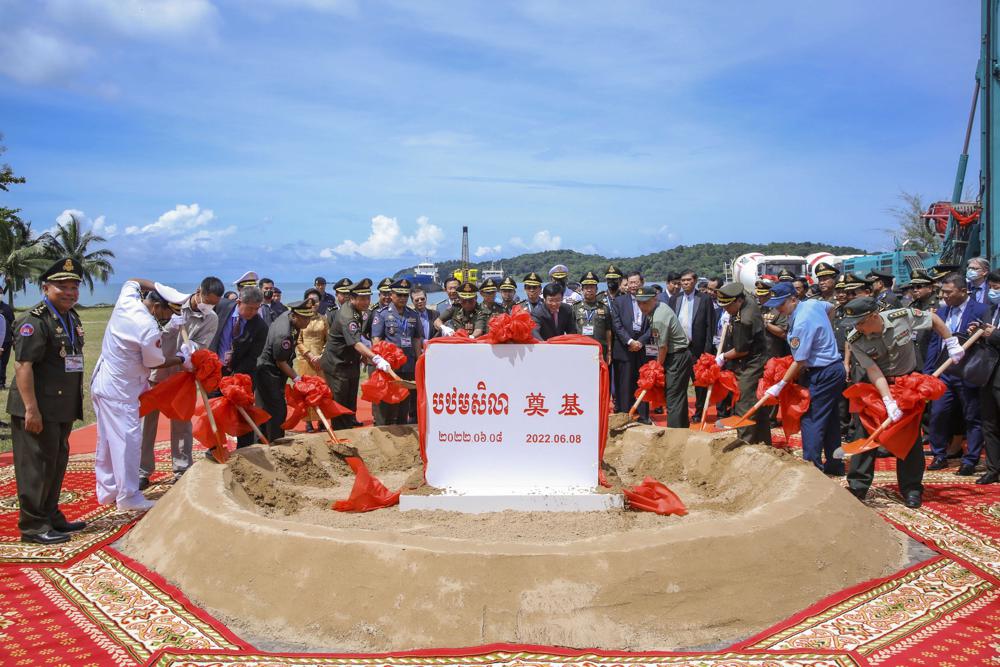 "There is nothing here like being accused — that the modernization of the Ream pier has been exclusively offered to the [People's Liberation Army] to use. It is not [the case], there is no such thing," Banh said.
However, a source had earlier informed the media that the upcoming facility would be used by scientists as well as the military, and it would also serve as a ground station for China's Beidou navigation satellite system. The source, nonetheless, clarified that China would not be participating in activities on the Cambodian portion of the facility.
China's second offshore military facility after the one in Djibouti in the Indian Ocean Region (IOR) has caused widespread anxiety among the South East Asian countries and their western partners. However, India decided to launch a counter-offensive on the same day as the groundbreaking ceremony in Cambodia.
Just a little more than 500 kilometers away from the Chinese ceremony, Indian Defense Minister Rajnath Singh signed India's first-ever major Mutual Logistics Agreement which comes in the wake of growing Chinese intimidation in the region.
Delighted to call on the President of Vietnam, H.E. Nguyen Xuan Phuc in Hanoi today. India and Vietnam continue to work on the basis of remarkable convergences and deep mutual trust to develop an even stronger cooperative agenda. pic.twitter.com/mlBRs8xaBH

— Rajnath Singh (@rajnathsingh) June 8, 2022
Officials said the joint vision plan between India and Vietnam calls for significant development of defense ties in a variety of areas by 2030. The signing of the vision document to strengthen bilateral defense and security cooperation comes as the two countries' maritime security postures become more aligned in the face of China's muscle-flexing in the region.
In the South China Sea, India already has oil exploration projects in the Vietnamese Sea. In recent years, India and Vietnam have increased their maritime security cooperation to preserve shared interests. On top of that, India is offering a 500 million dollar line of credit to Vietnam.
Meanwhile, China and Vietnam have competing claims to important trade routes, the Parcel and Spratly islands, and the natural riches within these areas.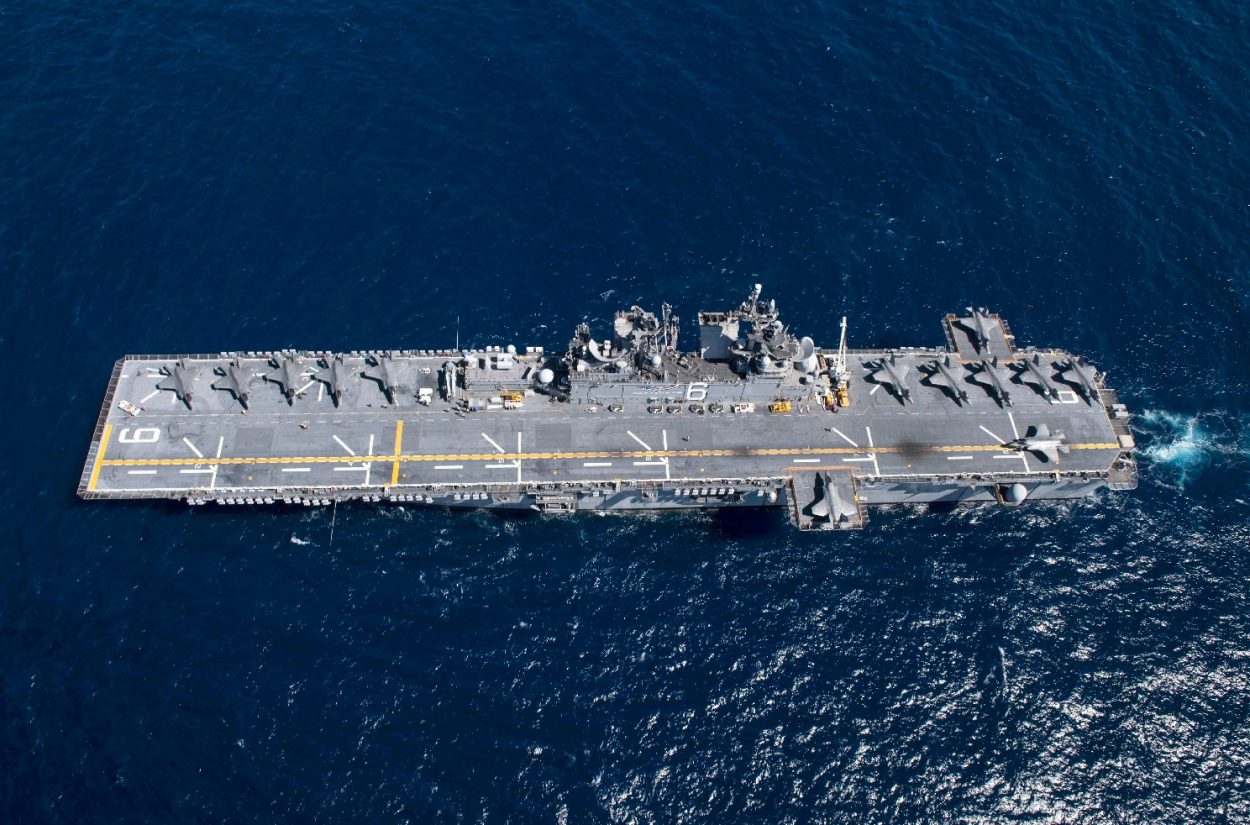 China has vigorously asserted its claim to the "territory" while openly describing Vietnam's claims as untenable. China has also militarized the area, constructed artificial islands, and barred Vietnam from extracting the region's resources.
The vacuum and estrangement created by Chinese hostility have allowed Its biggest rival, the United States to court Vietnam.
Last month, the Vietnamese Prime Minister Pham Minh Chinh undertook a landmark visit to the United States, where he asserted the ASEAN centrality in the Indo-Pacific region – a precedent that does not align with China's own centrality in the region.
Given that backdrop, India expanding its presence in the highly contested South China Sea adds to the regional tensions. Even though New Delhi made no mention of its disgruntled neighbor, it appears clear that New Delhi is up to the challenge as it looks to counter the dragon.