When Russia invaded Ukraine more than a month ago, it was feared that there would be massive cyber attacks on Ukraine and its supporters, including the NATO powers led by the United States. But such is the situation today that it is Russia that is complaining of being the target of cyber offensives.  
In a statement on March 29, the website of the Russian foreign ministry said, "In fact, state institutions, the media, critical infrastructure facilities and life support systems are subjected to powerful blows every day with the use of advanced information and communication technologies.
At the instigation of the Kiev regime, an 'international call 'of anti-Russian computer specialists has been announced, in fact, forming 'offensive cyber forces'. The bill for malicious attacks against us goes to hundreds of thousands per day."
Of course, the Russian statement talked of Moscow's capacity to resist these attacks. In fact, it went to the extent of warning that "No one should have any doubts: the cyber aggression unleashed against Russia will lead to serious consequences for its instigators and executors. The sources of attacks will be established, the attackers will inevitably be held responsible for what they have done in accordance with the requirements of the law."
Interestingly, this Russian complaint/threat came after five days of the US charging four Russian hackers over cyber-attacks on the global energy sector between 2012 and 2018. On March 24, the US unveiled criminal charges against them, saying they engaged in two major hacking campaigns that targeted the global energy sector and affected thousands of computers across 135 countries.
That Russia's cyber power is formidable is well known, particularly to the Americans, many of whom still believe that but for Russian cyber intervention, Donald Trump would have never become the President of the United States.
With regard to Ukraine, it is also well known how in 2015 alleged Russian hackers paralyzed the Ukrainian power grid by using a Trojan virus, Black Energy, which resulted in almost 2,30,000 households losing power. In 2016, there was a similar cyber attack, but this time it not only targeted the power grid but also disturbed Ukraine's banking and governmental networks.
However, so far in the ongoing war, many military experts believe that Russia has not resorted to the type of cyber warfare in Ukraine as it was feared. Ukraine has witnessed attacks, but these have been manageable and containable.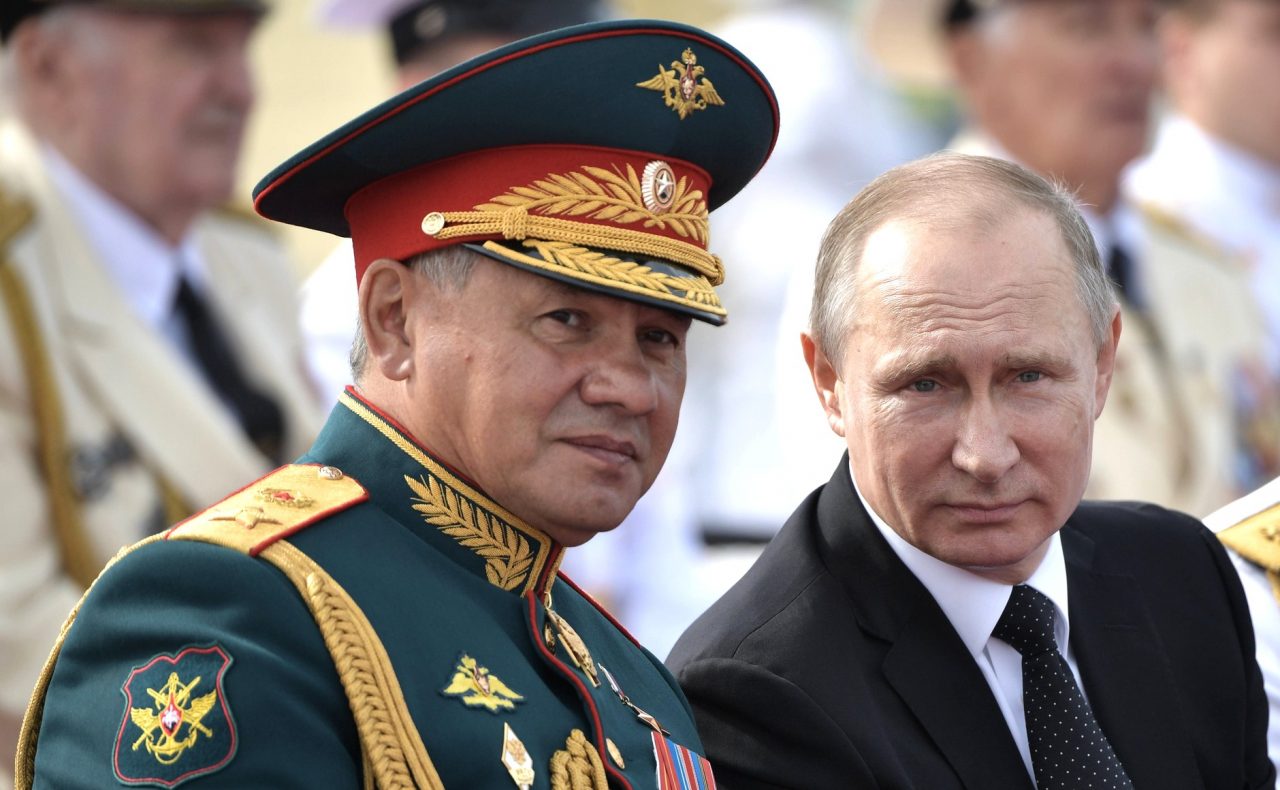 According to BBC, Ukraine's national telecoms operator Ukrtelecom now says that it is restoring internet services after driving back a major cyber-attack. But then UKrtelecom has also admitted that it had restricted access to the customers "to protect military users and critical infrastructure".
The BBC report also reveals that though Ukrtelecom claims to be the country's biggest provider of fixed internet in terms of geographical coverage, it is second after Kyivstar in terms of the number of clients. Kyivstar is operating at about 80% of its full coverage even after the damage caused by the Russian invasion.
Ukrainians, therefore, do not have any significant internet problems.
It is argued in certain quarters that Russian restraint in the cyber warfare in Ukraine could be due to the fact that Ukraine is not a novice in cyber warfare and that any attack on that country could have adverse impacts on Russia itself.
All told, thanks to the years of cyber attacks and shenanigans by its large Russian neighbor, Ukraine is now a digitally competent state that has also learned to help itself and has become more resilient in the process.
"There are actually no cyber weapons," says political scientist Lennart Maschmeyer, who conducts research on cyber-security at ETH Zurich. "The idea is there, but it has nothing to do with how cyber-attacks work."
In contrast to classic weapons, cyber weapons depend on the vulnerabilities of their targets and can only cause the damage that the attacked system itself allows.
"The means do not exist independently of the goals," emphasizes Maschmeyer. In addition, the risk of losing access due to updates or unmasking limits the choice of the time of use. As a result, speed, intensity and control influence each other negatively during cyber operations.
Maschmeyer, who has investigated cyber attacks on Ukraine in recent years, argues that cyber attacks on this country did not have the intended effects, except in the case of   the malware NotPetya, "which caused considerable damage in Ukraine and internationally, but also affected Russia itself."
On the other hand, as the German publication, "Repbulik" has complied, Ukraine and its supporters have been open in their cyber operations against Russia:
1.   The hacker group Anonymous declared the "digital war" on the Russian president. Various government websites – especially the Ministry of Defense – the websites of the stock exchange and the largest Russian bank were temporarily unavailable. (Whether all of this goes to the account of Anonymous is controversial.)
2.   The Ukrainian government has formed a voluntary global IT army, which anyone with the appropriate skills can join. The goal is to hack Russian targets, such as the natural gas company Gazprom, the oil company Lukoil or the censorship authority Roskomnadzor. This voluntary "IT Army" is coordinated via Telegram and has 270,000 members. It is said to be "an absolute novelty for a democracy."
3.   Ukraine's digital minister asked entrepreneur Elon Musk via Twitter if, instead of conquering Mars, he could unlock his Starlink satellites for Ukraine to maintain the internet for Ukraine. Elon Musk immediately delivered receiver systems to Ukraine; he unlocked the satellite Internet service Starlink for Ukraine. This would allow Ukrainian women to surf the Internet even if mobile phones and other services were to be canceled due to the war.
4.   At the behest of the Ukrainian state, Google and Apple shut down real-time traffic information in the country to protect the population. 
But then, as the publication's editor Adrienne Fichter cautions, all these measures could have negative side effects. Signals from Musk's receiver system can be intercepted by Russia.
Secondly, if various attackers such as "anonymous" exploit IT security gaps, install malware and thus bring each other's infrastructure to a standstill, then there will be a kind of "digital Jekami" where anyone can participate. The end of all this will be nothing but a highly insecure Internet.
Thirdly, allowing individuals openly to attack a state will create legal anomalies. Wars are often violent conflicts between states, not between a state and a few individuals. Here "anonymous" being a party to the combat, we will have difficulty in branding it as "a cyberwar".
Fourthly, Fichter cites the work of Myriam Dunn Cavelty, another scholar who conducts research on cyber-security at ETH Zurich, which reveals that cyber operations, at the most, are always actions that prepare or support a strategic goal; it is about weakening the opponent by manipulating its population with false information, but they hardly influence the outcomes of wars.
"The cyber dimension is overestimated in the media debate. It hardly influences the real events of the war, "she says, adding "What Anonymous and other groups are currently planning and implementing here does not impress the Russian military. These (Russian military) focus on the roads. And rely on tanks, grenades, and missiles."
Author and veteran journalist Prakash Nanda is Chairman of Editorial Board – EurAsian Times and has been commenting on politics, foreign policy on strategic affairs for nearly three decades. A former National Fellow of the Indian Council for Historical Research and recipient of the Seoul Peace Prize Scholarship, he is also a Distinguished Fellow at the Institute of Peace and Conflict Studies. CONTACT: prakash.nanda@hotmail.com