The Russian Northern Fleet's warships started to sail with tactical nuclear weapons on board for the first time in 30 years, according to a report issued on February 13 by the Norwegian Intelligence Service.
The document claims that during the Soviet era, the Northern Fleet's warships frequently deployed tactical nuclear weapons at sea, but no such incidents have been reported since the end of the Cold War.
The significance of nuclear weapons for Russia has reportedly expanded dramatically since the start of Moscow's special operation in Ukraine, the intelligence report added. 
In its assessment, Norwegian intelligence noted that the submarines and surface ships of the Northern Fleet are equipped with "a central part of the nuclear capability."
Furthermore, the assessment added that tactical nuclear weapons represent a grave threat in several operational scenarios in which NATO countries may be involved.
In 2022, a report to the US Congress on Russia's nuclear doctrine and weapons modernization confirmed the development of several new short-range delivery systems capable of carrying tactical nuclear warheads.
The document states that nuclear-capable cruise missile systems like the Kalibr, Tsirkon, and other naval weapons have never been confirmed to be deployed at sea with nukes.
Vladimir Putin, the president, stated in December that Russia's nuclear arsenal served as a deterrent for the nation's defense. He emphasized that Moscow is conscious of the responsibility of having nuclear weapons and will not "wave them around."
The Kremlin itself has refrained from recent nuclear saber-rattling in rhetoric. Instead, it lets troublesome figures like former president Dmitri Medvedev and Russian propagandist TV host Vladimir Solovyov advocate using nuclear weapons against NATO.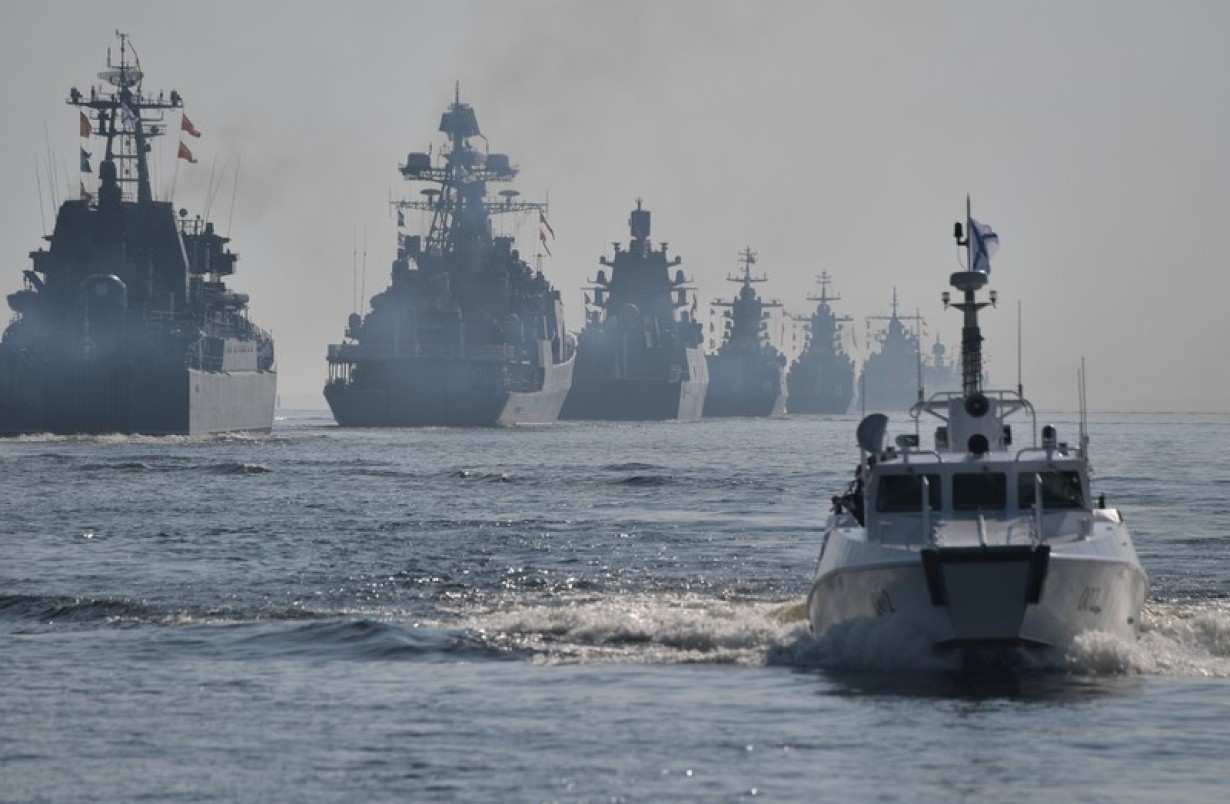 Findings By The Norwegian Intelligence
Meanwhile, the Norwegian Intelligence Service's report also noted that Russian strategic bombers were relocated from Saratov's Engels Air Force Base after the Ukrainian drones targeted them.
Recent satellite photographs show what seem to be Tu-95 and Tu-160 bombers queued up at the apron at Olenegorsk Air Base south of Murmansk. 
Additionally, the ballistic missile submarines, crucial to Russia's deterrent, have their significant European base in Gadzhiyevo, a mere 100 kilometers east of the border with NATO member Norway.
According to intelligence chief Stensønes, Ukraine's conflict does not threaten important facets of Russia's military power potential. 
This applies to the strategic troops stationed at Kola, where the capability for long-range air defense, electronic warfare, submarines, and naval vessels has mainly not changed.
Stensønes added that nuclear weapons would temporarily take precedence over conventional deterrence in Russia's regional defense. 
US-Russia Nuclear Arms Control
The State Department published its yearly Report to Congress on implementing the New START Treaty on January 31. 
The report's noteworthy conclusion was that given the data available as of December 31, 2022, the United States could not guarantee that the Russian Federation complied with the New START Treaty's requirements.
This discovery was expected. In August 2022, Russia invoked a rarely used treaty provision to "temporarily exempt" all of its installations from inspection in response to a US treaty notification declaring an intent to conduct an examination.
Russia tried to defend its conduct at the time by pointing to "incomplete" work on Covid-19 inspection protocols and alleged "unilateral advantages" brought about by US sanctions. Nevertheless, the State Department's assessment determines this is "false."
According to the report, the main reason for the suspension of inspections was Russian resentment of the US and other countries' sanctions on Moscow in response to its full-scale invasion of Ukraine.
Both the US and Russia have carefully planned their nuclear modernization initiatives under the presumption that neither nation will go above the force thresholds set by New START.
Without a deal beyond 2026, that presumption vanishes instantly; both parties would probably fall back on mutual mistrust amid fewer reliable data points, and their conversation would be driven by worst-case scenarios about how both countries' arsenals might expand in the future.
Therefore, as these compliance concerns continue, there is no doubt that the US and Russia's negotiations over a follow-on pact, which are required to extend the bilateral strategic arms limitation regime past the expiration of New START in February 2026, will be hampered considerably in the long run.