After leaked Pentagon documents revealed that Ukraine was staring at a shortage of air defense missiles, the NATO allies assembled at Ramstein Air Base in Germany to discuss further military aid for Ukraine, focused predominantly on fortifying its air defenses.
At the beginning of the meeting, US Secretary of Defense Lloyd Austin said, "Ukraine urgently needs our help to shield its citizens and infrastructure from Russia's missile threat."
Later, the US Joint Chiefs of Staff chairman, General Mark Milley, confirmed the meeting was primarily about air defense.
The goal is to ensure that Ukraine's air defense system is robust and rigorous — "layered from high altitude to mid-altitude to low altitude and from short range, mid-range to long range," General Mark Milley later told a news conference.
The announcement comes almost a week after NBC News, citing two secret Pentagon documents, reported that Ukraine is consuming a lot of air defense ammunition, such as Russian-made BUK and S-300 systems, due to the country's constant bombardment by Russian missiles and drones.
One of the two documents, dated February 28, states that if Ukraine is unable to increase its stockpile of air defense munition in time, Russia may be able to gain air superiority and start flying aircraft over territories held by Ukrainian troops.
"Ukraine's ability to provide medium-range air defense to protect the FLOT (front line of troops) will be completely reduced by May 23," one of the documents states.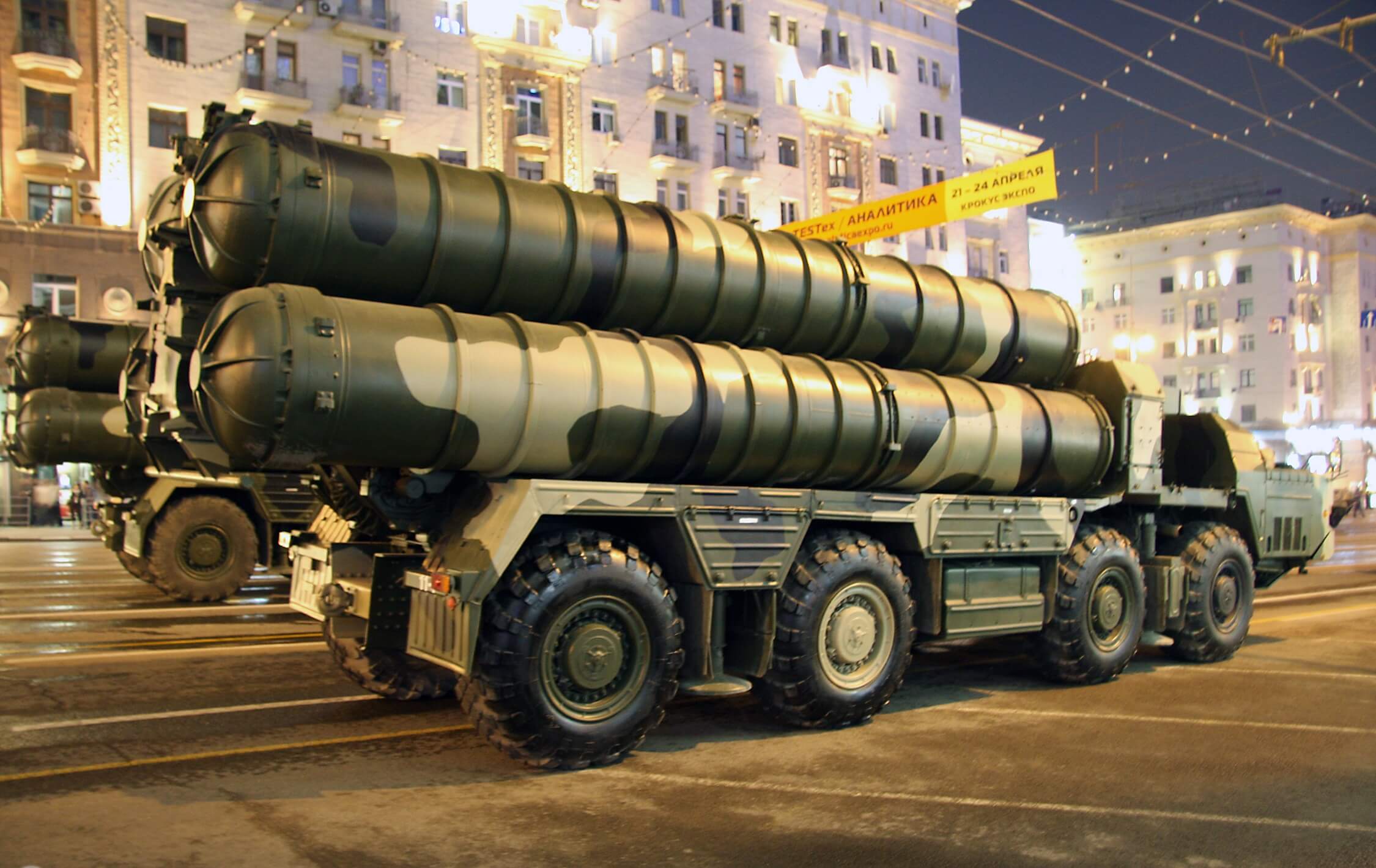 This is significant because Russia's Air Force has been denied air superiority over Ukrainian skies by Kyiv's air defense systems more than one year into the war. Russian fighter jets continue to steer clear of Ukraine's airspace, resorting to stand-off attacks for fear of having their advanced and expensive jets shot down.
About 89 percent of Ukraine's air defense protection against medium- to high-range threats above 20,000 feet is provided by Russian-made SA-10 and SA-11 missiles. The BUK SA-11, the S-300, and the NASAMS have all been advancing toward exhaustion. According to one document, the missiles for S-300 would be depleted by May 3.
The document also warns that under that scenario, Russian aircraft would have "freedom of aerial maneuver" and could attack Ukrainian ground forces or other targets without the assistance of drones or cruise missiles.
Military analysts believe that if Ukraine's stockpiles of air defense missiles dwindle, the course of the war may tilt in Moscow's favor.
This precedent could be especially lethal given that Russian troops continue to launch massive missile and UAV attacks on Ukrainian cities every few days, prompting the military to strike a balance between the need to safeguard its most important assets, including its people, frontline troops, and crucial infrastructure.
If Ukraine runs out of sufficient air defense missiles to thwart Russian attacks, it will lose its ability to resupply its troops using aircraft or helicopters, assemble its ground forces along the front line, or prepare for a potential counteroffensive, states the document.
Kyiv's forces might modify their strategies to conserve ammunition and use "military deception," as per the documents, to help maintain its air defenses. The paper also adds that Western nations might supply more air defense systems, such as NASAMs and Patriot batteries.
This is likely why the Working Group meeting at Ramstein Air Base has prioritized bolstering Ukraine's air defense capabilities over everything else.
Ukraine's Air Defense, Over All Else
The US, Germany, and the Netherlands have already agreed to deliver Patriot air defense systems to Ukraine. France and Italy have also agreed to send a SAMP/T-MAMBA system, and Norway and Canada have decided to donate National Advanced Surface-to-Air Missile Systems (NASAMS).
Earlier this week, Ukrainian Defense Minister Oleksiy Reznikov announced that Germany had delivered the most anticipated first Patriot defense system. The Patriot system, one of the most sophisticated defense systems created by the US, is designed to counter hostile aircraft, ballistic missiles, and cruise missiles.
However, the systems are essentially useless without their missiles. The United States and its NATO partners have committed to delivering more air defense equipment and weapons, with Washington planning to send more Patriot missile batteries.
The Royal United Services Institute, a UK-based think tank, cautioned in a report published last year that Western nations must act quickly to strengthen Ukraine's air defenses or risk seeing Russia fly unchecked in the skies.
The report warned: "The West must avoid complacency about the need to bolster Ukrainian air-defense capacity urgently. It is purely thanks to its failure to destroy Ukraine's mobile SAM systems that Russia remains unable to effectively employ the potentially heavy and efficient aerial firepower of its fixed-wing bomber and multi-role fighter fleets to bombard Ukrainian strategic targets and frontline positions from medium altitude, as it did in Syria."
The report also stated, "If Ukrainian SAMs are not resupplied with ammunition, and ultimately augmented and replaced with Western equivalents over time, the VKS will regain the ability to pose a major threat.
"In the short term, Ukraine also needs large numbers of additional man-portable air-defense systems (MANPADS) and radar-guided anti-aircraft guns, such as the Gepard, to sustain and increase its ability to intercept the Shahed-136s and protect its remaining power infrastructure and repairs to damaged facilities."
Austin told a briefing recently that Ukraine is "still standing strong" and that the joint efforts of the Contact Group had shown "just how badly the Kremlin has calculated." He did not, however, discuss the current state of Ukraine's air defense weapon stocks or the potential impact the leaks could have on altering the course of the war.
"As we come together again at Ramstein, the world hears our voices loud and clear," said Austin. "The Ukrainian military stands tall with capability and courage. After more than a year of Russian aggression and deceit, this Contact Group is as united as ever and more global than ever in supporting the forces of freedom in Ukraine."
Moreover, Oleksii Reznikov, the defense minister for Ukraine, stated on social media that the Ramstein "agenda" would include an examination of "our strategy for 2023" and the requirements of the Ukrainian armed forces.