Amid 'high octane tensions' between Russia and South Korea, a Russian fishing vessel has caught fire off South Korea's city of Ulsan, four crew members are listed as missing, the country's Yonhap news agency reported.
The vessel had 25 people on board, all of them are citizens of Russia. A total of 21 people were rescued. Nineteen of them were unharmed, while two received minor injuries.
Meanwhile, after South Korea said it would consider providing military support to Ukraine in the event of a significant civilian attack, Russia on April 19 criticized Seoul's decision and warned the Asian country against sending any lethal aid to Kyiv.
Seoul has given Ukraine non-lethal and humanitarian aid but has so far refrained from providing military assistance.
However, South Korea's President Yoon Suk-yeol recently told Reuters, "If there is a situation the international community cannot condone, such as any large-scale attack on civilians… it might be difficult for us to insist only on humanitarian or financial support."
In response to this statement by the South Korean President, the deputy chairman of Russia's Security Council, Dmitry Medvedev, said, "There have emerged new enthusiasts eager to help our enemies. South Korean President Yoon Suk-you has said that, in principle, his country is ready to supply the Kyiv regime with weapons."
Medvedev elaborated, "Until recently, the South Koreans had vehemently assured that any possibility of supplying lethal weapons to Kyiv was completely ruled out."
"I wonder what the people of that country will say when they see Russia's latest weapon in the hands of their closest neighbors – our partners in the DPRK (North Korea)?" Medvedev asked. "As they say, quid pro quo," he described such a situation.
Although the DPRK, popularly known as the North Korean regime, remains under crippling sanctions from the West, Russia has maintained decent relations with Pyongyang, which have only been strengthened after the invasion of Ukraine.
Earlier, a Russian state TV war correspondent said North Korea was preparing to send 500,000 soldiers from its armed forces on combat missions to Russia.
Medvedev added, "The start of arms supplies will indirectly mean a certain stage of involvement in this conflict."
However, these fiery comments drew flak from Ukraine. Following the remarks made by Medvedev, Ukraine's Defense Ministry took to the social media networking site Twitter to mock the Russians for their use of outdated weapon systems that have no relevance in modern-day combat.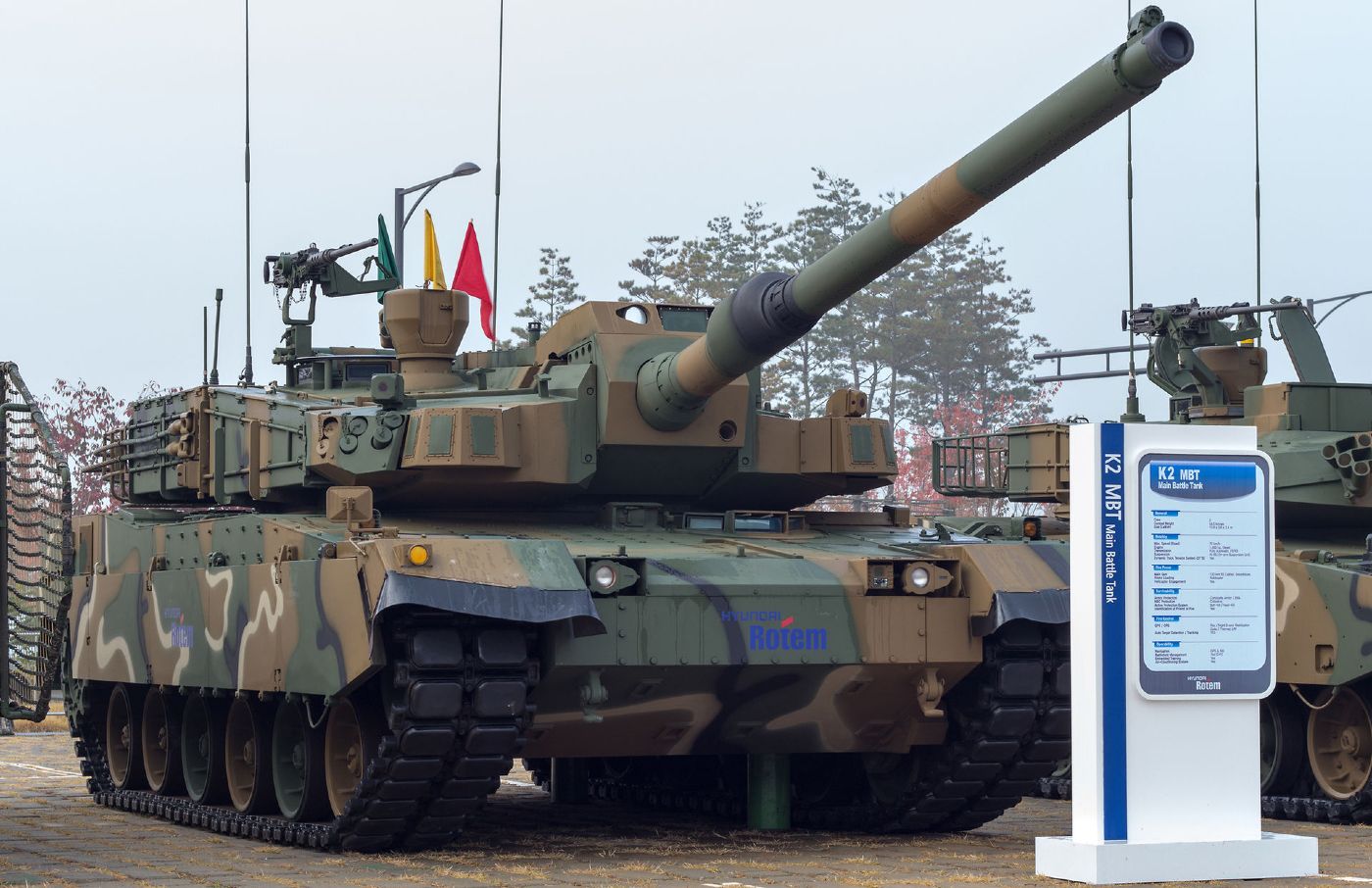 Ukraine Hits Russia Where It Hurts
The official account of Ukraine's Defense tweeted, "Russian authorities threatened South Korea that if it supplied lethal weapons to Ukraine, Russia would respond by supplying arms to the DPRK. Today, trains are transporting Korean War-era T-54 tanks from Russia to Ukraine, and tomorrow they will transport T-34 tanks to Pyongyang."
Ukraine's tweet is in reference to Russia reportedly pulling out its 70-year-old T-54 and T-55 tanks from warehouses and sending them to the frontlines in Ukraine. In March, these tanks were photographed at a railway station on their way from Russia's Far East toward Ukraine.
russian authorities threatened South Korea that if it supplied lethal weapons to Ukraine, russia would respond by supplying arms to the DPRK. Today, trains are transporting Korean War-era T-54 tanks from russia to Ukraine, and tomorrow they will transport T-34 tanks to Pyongyang.

— Defense of Ukraine (@DefenceU) April 19, 2023
The Conflict Intelligence Team, a Russian organization investigating and documenting Russia's military actions in Ukraine, claimed that Russia sent ancient T-54s to Ukraine due to operable modern tank shortages swirling. "The train [with T-55s] has recently departed from the town of Arsenyev, Primorsky region, where the 1295th Central Tank Repair and Storage Base is located," the OSINT team said.
The tanks are not believed to be operated by Russian troops, several decades after the Soviet Army introduced them.
Meanwhile, Ukraine is securing the delivery of cutting-edge Leopard-2 tanks. It is also slated to deploy the Challenger-2 tanks it is receiving from the United Kingdom and the Abrams from the United States.
Due to unanticipated tank losses that run into thousands, Russia has had to pull out tanks from the cold storage. These T-54 and T-55 tanks served the Russians well in several conflicts, the most significant being the Afghanistan War.
Ukraine's Defense mocked the Russians by saying they would supply the T-34 tanks to North Korea because several of these first-generation tanks were delivered to the country before it went to war with the US-backed South Korean regime, known as the Republic of Korea (ROK). Moreover, 400 T-54s and 250 T-55s were ordered by the country later.
Medvedev's comments, which seem to be aimed at intimidating US ally South Korea are intriguing. Seoul has maintained an unflinching reluctance to arm Ukraine's military to avoid provocation with Russia. There were reports that the United States was purchasing 155mm artillery shells from Seoul to deliver to Kyiv.
However, the Asian defense giant has profited tremendously off the Russian invasion of Ukraine by selling its cutting-edge equipment to countries like Poland that share a border with war-torn Ukraine and feel the lingering threat of the war spilling over. You can read more about the EurAsian Times' analysis here.
After a year of hesitating to come to Ukraine's aid, South Korea may finally be ready to send some of its equipment to Kyiv. South Korean President Yoon Suk-yeol will visit the United States on April 24-30 for a summit with President Joe Biden, which could indicate some positive momentum on the issue.
Suk-yeol stated his administration has been looking into how to defend and reconstruct Ukraine, much as South Korea got international assistance during the 1950–1953 Korean War, in an interview with Reuters before his state visit to the US the following week.