A video from the ongoing Russia-Ukraine War shows a group of Russian soldiers watching a guided bomb being dropped on a Ukrainian target, with Indian music composer Bappi Lahiri's famous track, 'Zooby Zooby,' playing in the background.
Zooby Zooby is a 1987 Bollywood song from the movie 'Dance Dance,' which starred Mithun Chakraborty, Mandakini, Smita Patil, and Amrish Puri in leading roles.
It was sung by the famous Indian pop singer Alisha Chinai and was inspired by the popular German pop duo Modern Talking's song, 'Brother Louie.'
A pro-Russian Twitter handle, LogKa, shared a video purportedly depicting a couple of Russian soldiers watching a 'FAB-500' glide bomb being dropped on a Ukrainian position.
Interestingly, the 'Zooby Zooby' song can be heard playing in the background as the Russian troops appear to celebrate the successful strike. Experts suggest the Russian soldiers are of Uzbek origin.
What's with the Bollywood song playing in the background? I would guess the soldiers are Uzbek origin Russians? https://t.co/rnwlRJbJUN

— Vijainder K Thakur (@vkthakur) April 13, 2023
This is only the latest instance of Indian Bollywood songs being heard in Ukraine and Russia amidst the ongoing war between the two countries. In some cases, these songs seem to bring some relief to the citizens of these two countries who bear the brunt of the ongoing hostilities.
For instance, in the initial weeks of the war, as Russia was advancing toward Kyiv, some Ukrainian youngsters were seen singing Bollywood songs at a railway station as everyone struggled to seek shelter.
Likewise, a Russian-origin woman, Elena Vladimir, whose home and neighborhood had come under Ukrainian shelling, was seen grooving to the Bollywood song 'Jimmy Jimmy' as she spoke to India Today and expressed her love for Indian films and actor Raj Kapoor.
Day 36
In #Gorlovka… Elena Vladimir speaks of her love for Raj Kapoor and Indian cinema.

A Russian origin woman, her home and neighborhood have been under Ukrainian shelling. She has been seeing this conflict for years.#Donetsk #Donbass #Ukraine #Russia pic.twitter.com/fGG7FsAfYs

— Geeta Mohan گیتا موہن गीता मोहन (@Geeta_Mohan) March 31, 2022
This adoration for Indian cinema and songs in Russia and Ukraine is a legacy of the erstwhile Soviet Union, where Bollywood legends like Raj Kapoor enjoyed immense popularity.
Bollywood's Love Affair With The Soviet Union
Bollywood films began making inroads into the Soviet Union in the 1950s when both India and the USSR (Soviet Union) were going through a very similar situation. India had just become free from the clutches of the oppressive British Rule, and the USSR was grappling with the losses from World War 2 (WW2).
The Bollywood films of the time captured the population's mood in both nations. Their storylines centered around implied socialistic themes of sympathy for the oppressed, socialist egalitarianism, and the victory of good over evil.
This, in large part, can be attributed to the heavy influence of Soviet socialism on Indian intellectual thought since the 1940s, which made its way into Indian literature and cinema as well.
However, socialist themes alone would not have sufficed to make these Bollywood films such a sensation among the Soviet people who consumed such content through Soviet propaganda movies.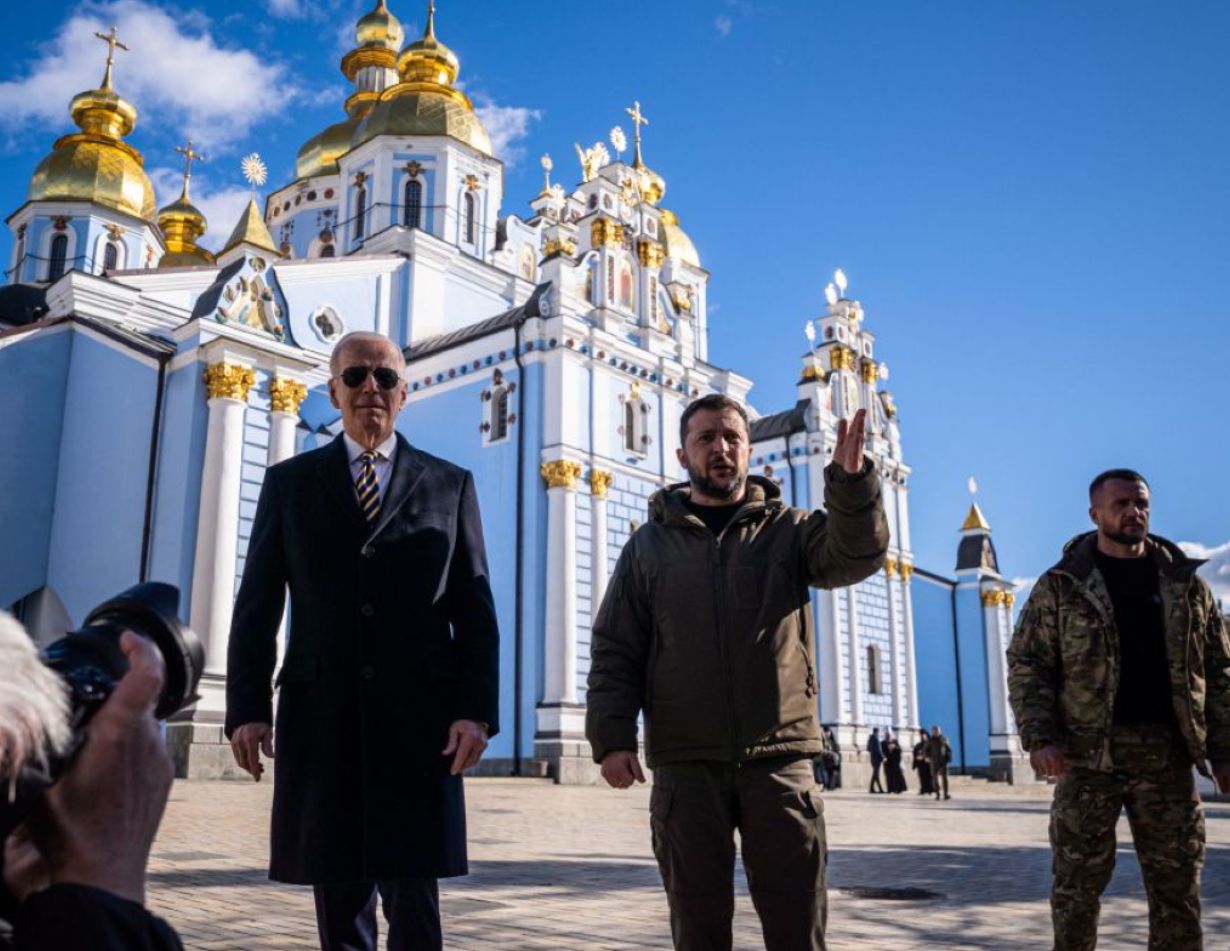 The most important feature of Indian cinema was its 'optimism' that provided the Soviet population a path to escapism from their daily life of hardship.
For instance, the 1951 film 'Awara,' starring Raj Kapoor and Nargis Dutt in lead roles, which took the Soviet Union by storm, was a perfect blend of social and reformist themes with crime, romantic comedy, and musical melodrama genres.
In the film, Raj Kapoor plays the role of a poor young man named Raj, who joins a criminal gang to feed his mother but decides to reform after he falls in love with Rita (Nargis Dutt), a privileged woman.
#Awara (1951) Craze in #Turkey & #USSR (Russia)#Raj_Kapoor Most Popular STAR Ever in Overseas ? pic.twitter.com/rxwAw0ZjpC

— VIVEK (@YoursTrulyVivek) October 23, 2020
However, Raj kills his gang leader, Jagga (KN Singh), after he attacks his mother and is arrested for the crime. To his surprise, the judge presiding over his case turns out to be his estranged father, Justice Raghunath (Prithviraj Kapoor).
Raj does not defend his actions and asks the court not to think of him but of the millions of poor children who turn to crime out of desperation and how the privileged class of society neglects them.
In the end, Raj is spared execution but sentenced to three years in prison for his crime, and he promises to reform after getting released for Rita, who also vows to wait for him.
In the USSR, the film's dubbed version was released as Brodiaga (or the Vagabond). It became a huge sensation, especially since its song 'Awaara Hoon' became popular across the Soviet Union.
Bollywood is very popular in Russia, I doubt if there is anyone in Russia even from younger generation who does not know Raj Kapoor: PM Modi pic.twitter.com/wLTqAO3rK1

— ANI (@ANI) June 2, 2017
It was the first Hindi film to be successful in the Soviet Union, and it turned Raj Kapoor into a phenomenon within Soviet society.
Many of Kapoor's contemporaries, like Dev Anand and Dilip Kumar, were also popular among the Soviet population. However, Kapoor's stardom was incomparable.
Resurgent Demand For Bollywood In Russia 
By the late 1980s, Bollywood's grip over the cultural landscape of the Soviet Union began to lose, as the USSR was on the brink of collapse, and the younger Indian generation also began to look more at the West.
In the years that followed, Russian attraction for Hindi cinema waned. Since the early 2000s, Russian theaters have screened fewer Indian films.
However, the important thing is that the Russians did not completely abandon Indian cinema and continued to love actors like Mithun Chakraborty and Shahrukh Khan. And now, after a gap of more than 20 years, there seems to be a resurgence in demand for Indian films within Russian society.
A beautiful #Bollywood song from the movie named #shaheed is singing in a #Russian army school as a morning school assembly.@adgpi @IAF_MCC @PMOIndia @IndiaCoastGuard @HMOIndia @IaSouthern @westerncomd_IA @ChinarcorpsIA @indiannavy @BCCI @IPS_Association pic.twitter.com/eaEgol283H

— Jitendra Kumar "Vishwakarma" (@Jitendra_kr06) July 12, 2021
The war in Ukraine has led major Hollywood film studios and international OTT platforms like Netflix to boycott Russia.
As a result, famous Moscow theaters have been increasingly screening new and old Bollywood films since March last year in anticipation of high demand.
Interestingly, the song 'Naatu Naatu,' from the Indian movie RRR, which won an Oscar for Best Original Song at the 95th Academy Awards, was shot at Ukraine's Mariinskyi Palace. The palace is also the official home to Ukraine President Volodymyr Zelenskyy. The song was shot there just days before Russia invaded Ukraine.