As part of Russia's practice of incentivizing its troops to destroy Ukrainian equipment, Russian servicemen are believed to have received payments for destroying an American HIMARS MLRS, even though none have been independently verified as destroyed yet.
According to the Russian Ministry of Defense (RuMoD), Russian troops were rewarded for destroying the Ukrainian HIMARS Multiple Launch Rocket System (MLRS) by its own Tornado-S MLRS, which reportedly outranges the HIMARS, RIA Novosti claimed.
A message from the RuMoD read: "Wheeled, tracked vehicles, artillery mounts, pickup trucks with DRGs, and wandering mortars are being destroyed. For each hit target, the soldiers are paid. The military personnel joke that if reconnaissance works, the successfully hit target will be known by replenishing the account."
Subsequently, the RuMoD also published the footage showing the combat work of the Tornado-S multiple launch rocket systems deployed to the Western Military District. As per Russian claims, one of the Tornado-S MLRS guided missiles destroyed an American "HIMARS installation." However, the video only shows the system launching rockets.
A Russian official with knowledge of the matter told the media that payments come to everyone "within some time." This is part of a long-drawn campaign the Russian military runs to motivate its troops through financial rewards and incentives.
Расчет РСЗО "Торнадо-С" Западного военного округа уничтожил установку HIMARS, сообщили в Минобороны.

Видео: Минобороны России/ТАСС pic.twitter.com/eYtDHkxG5S

— ТАСС (@tass_agency) June 19, 2023
Last week, media reports indicated that more than 10,000 members of the Russian Armed Forces had received special payments since the start of the Russian invasion of Ukraine for personally destroying or seizing the enemy's military hardware.
These reports noted that Russian personnel was paid 300,000 rubles for each of the 15 Tochka-U tactical missile systems and HIMARS multiple-launch rocket systems that were successfully targeted and destroyed. Additionally, they received 50,000 rubles for destroying HIMARS rockets.
The Ukrainian Ministry of Defense (MoD) or any independent war tracking group has not officially verified these Russian claims. Moreover, the Russian claims about destroying a HIMARS installation come days after a HIMARS rocket killed over 100 Russian servicemen in what has been touted as a massive Russian battlefield blunder.
As per recent reports, while standing still for two hours for their Commander's motivational speech on the frontlines, over 100 Russian soldiers of the 20th Combined Arms Army became sitting ducks for Ukrainian HIMARS and artillery attacks.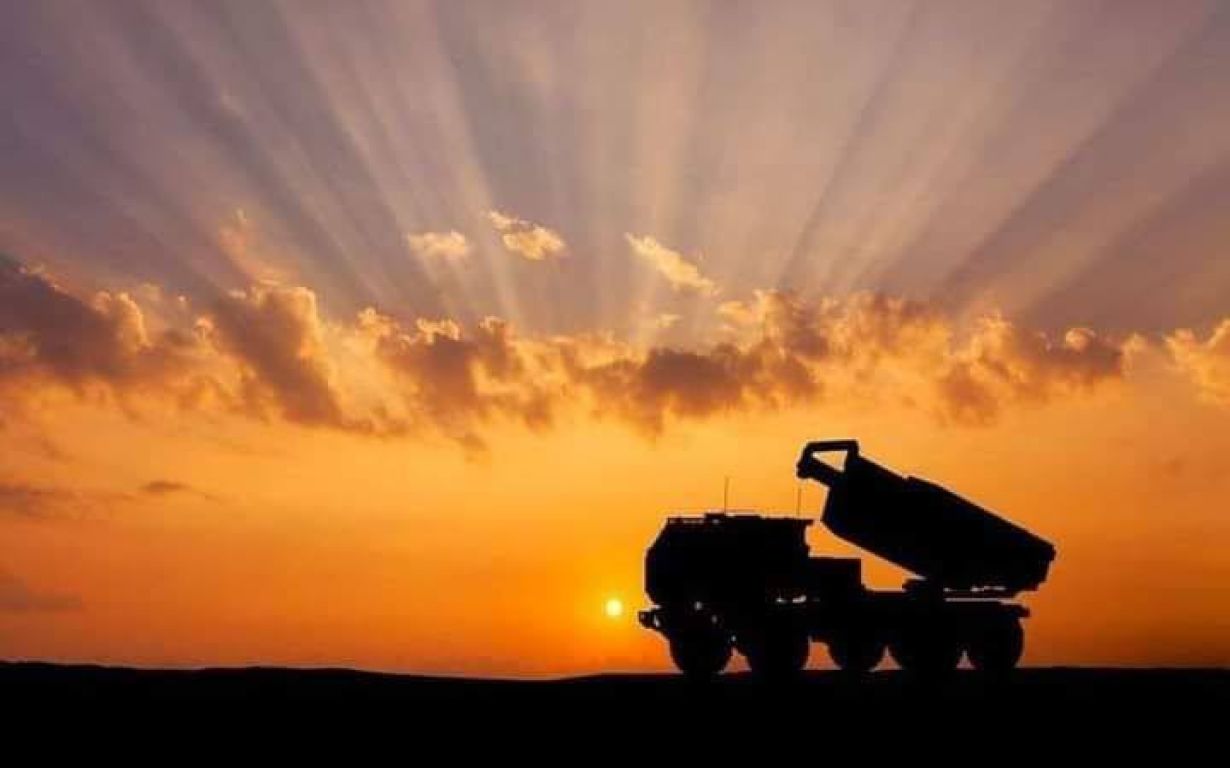 Although still unverified, military watchers believe that the recent Russian claims could be one of the many such "false claims" made by them over the last year about destroying HIMARS. However, they do come when fierce fighting is taking place on the frontlines amid Ukraine's large-scale counteroffensive launched earlier this month.
Since the invasion was launched, Russian troops have been able to destroy multiple western Leopard-2 tanks and Bradley Infantry Fighting Vehicles (IFVs). These destructions have been independently verified using visual evidence that appeared on Telegram channels and Twitter.
Besides these, Russia claimed to have destroyed at least five Patriot missile defense systems. However, those claims have since been debunked by independent geolocating groups and Ukrainian President Volodymyr Zelensky, who reiterated that not a single Patriot battery was taken out by Moscow.
As for the Russian claims about destroying a HIMARS using its own Tornado-MLRS, there is little information available at the time of writing this report except on the pro-Russian Telegram messaging groups towing the Russian MoD line and resharing the RuMoD video.
On its part, however, Ukraine continues to assert that all the 18 HIMARS received from the US remain intact, as opposed to Moscow's sporadic claims.
No HIMARS Destroyed, Says Ukraine
Last month, the defense ministry of Ukraine's official Twitter account posted an intriguing message from a HIMARS handler, who appears to go by the name "Captain HIMARS" in the video.
The Ukrainian message to Russia accompanying the video reads: "A friendly reminder from Captain HIMARS… To whom it may concern. PS There hasn't been a single HIMARS system destroyed so far. Want to know why?"
In the video, the Ukrainian soldier designated "Captain HIMARS" showed the military was storing the MLRS in Soviet-style bunkers designed even to survive a nuclear attack. The video was made to debunk Russian claims that it has destroyed multiple HIMARS launchers since they were first deployed.
A friendly reminder from Captain HIMARS…
To whom it may concern.

P.S. There hasn't been a single HIMARS system destroyed so far. Want to know why? pic.twitter.com/5hPz9Xu35d

— Defense of Ukraine (@DefenceU) May 3, 2023
For instance, in July last year, Russia declared that it had destroyed four HIMARS launchers shortly after they began operating in Ukraine.
Later, several Twitter and Telegram accounts stated on September 1, 2022, Russia supposedly claimed to have destroyed 44 Ukrainian HIMARS. Following the briefing, these rumors spread across the media as a map with the Russian phrase "44 HIMARS" appeared in the background behind Igor Konashenkov, the spokesman for the Russian defense ministry.
The Russian MoD claimed to have destroyed 27 HIMARS by January of this year. This is even though the Pentagon claims that only 18 of the 38 HIMARS promised for Kyiv have been delivered. Since Ukraine started using dummies and inflatables of HIMARS, experts believe what Russia claims to destroy are just HIMARS dummies.
Contact the author at sakshi.tiwari9555 (at) gmail.com