The repercussions of Russia's invasion of Ukraine appear to be extending into space as well, with a NASA astronaut revealing rising tensions with Russian cosmonauts aboard the International Space Station (ISS).
NASA astronaut Mark Vande Hei who returned to Earth from ISS has revealed that tensions between Russian cosmonauts and US astronauts have grown onboard the space station. 
Last month, Hei touched down with two Russian counterparts, landing in Kazakhstan after 355 days in space. At the time, the astronauts stated openly that they prefer to avoid the political schism between their countries.
However, in a recent interview with Washington Post, Hei has revealed that things were not pleasant on the ISS. At one point, the astronaut stated that he would "poke holes" in the cosmonauts' "logic", implying that they would occasionally argue on international affairs. 
He said that he was forced to acknowledge American culture's distortion of Russians, notably in film. These moments usually came during the ISS's weekly movie night when astronauts from both sides sat together to watch films. 
Nevertheless, Hollywood prejudices about Russians made the routine unpleasant. Hei said, "I realized at one point that all the bad guys were Russians. It kind of gives me chills even thinking about it because, at one point, I looked at my cosmonaut crewmates and said, 'How does that make you feel?' And they said, 'It's kind of scary when we see that everybody in the US was portraying Russians as the bad guys.'"
He went on to say that the crew overcame these challenges by employing an approach in which "everybody got a turn to pick a movie they'd seen and wanted to share with everybody else." 
The Russian and NASA-led sections in the station are independent yet closely linked. Russian cargo ships supply occasional boosts to prevent the station from descending into the atmosphere, while Russian solar panels generate power.
The space station's long-term destiny is still unknown. The existing contract between the two countries runs through 2024. NASA is attempting to encourage companies that wish to launch future commercial outposts in space by extending operations until 2030.
Russia has refused to agree to the extension and is exploring working with China in space.
However, it is uncertain how much Roscosmos can do with limited funding, which will become much tighter as it terminates partnerships with foreign countries. Furthermore, Moscow also no longer makes revenue by sending NASA astronauts into orbit.
For nearly a decade following the retirement of the space shuttle, Russia's Soyuz was the sole option for Americans to travel to and from the space station. NASA currently utilizes SpaceX's Crew Dragon capsule, and a second Boeing spacecraft, Starliner, might begin carrying astronauts later this year.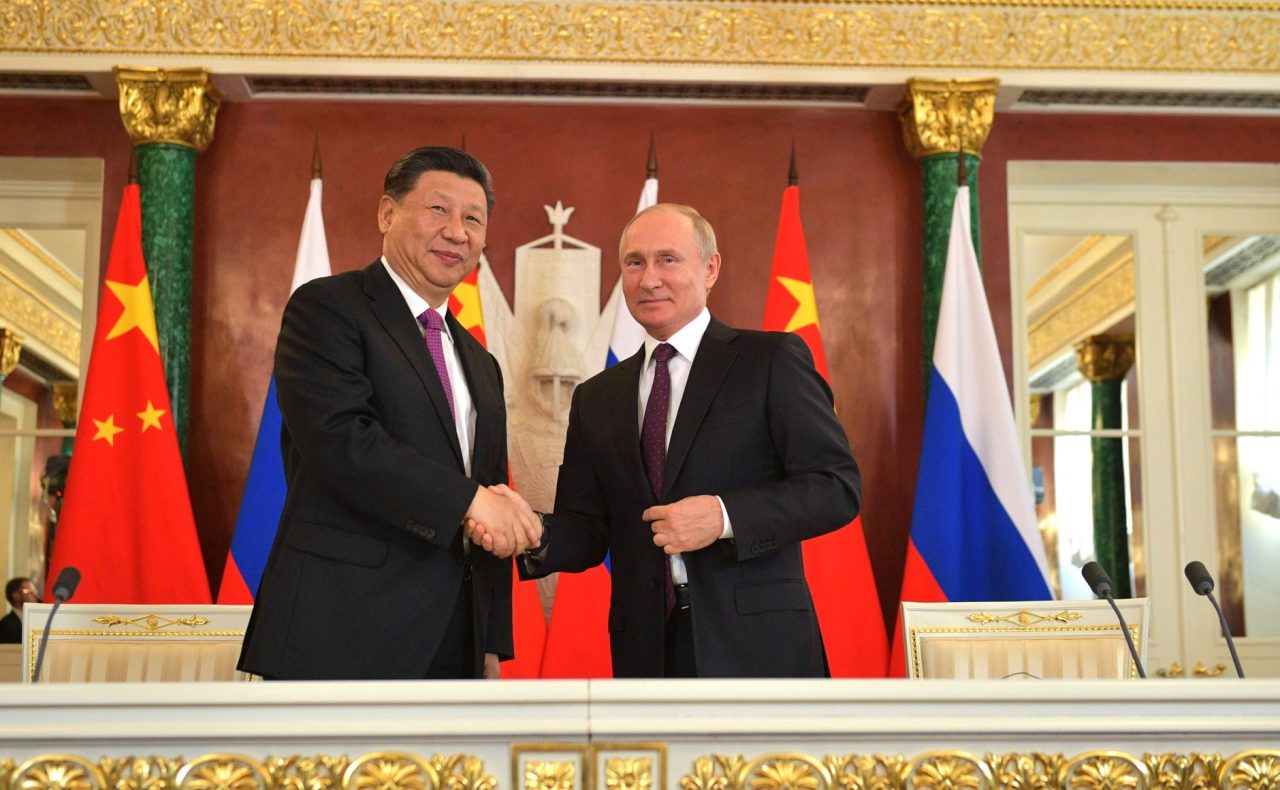 The Rift Between West And Moscow In Space 
The invasion of Ukraine has strained relations between the United States and Russia in space as well. Many projects have been impacted by the war, such as the suspension of European satellite launches on Russian rockets. 
Dmitry Rogozin, the director-general of Russia's space agency, blamed the US for attempting to "destroy" cooperation at the ISS just one day after Russia invaded Ukraine.
"If you block cooperation with us, then who is going to save the ISS from an uncontrolled descent from orbit and then falling onto the territory of the United States or Europe?" he said.
NASA, on the other hand, downplayed the remarks. The agency stated that it will continue to engage with all of its international partners, including Russia, and that export restrictions would not prevent it from doing so.
As a result of the Russian invasion, launches have been canceled and contracts have been terminated.  
Russia has also removed flags of other countries from a Soyuz rocket carrying internet satellites. The launch was canceled because the London-based OneWeb refused to comply with Rogozin's condition that the satellites will not be used for military purposes.
Meanwhile, the European Space Agency announced that its ExoMars rover mission with Roscosmos has been suspended indefinitely due to the conflict in Ukraine. Nonetheless, the Russian space agency will confront long-term budgetary issues because of the sanctions.