The United States appears all set to arm Ukraine with long-range attack capabilities amid an intensified assault by Russian troops in the Donetsk region.
The United States is preparing more than $2 billion in military aid for Ukraine, which is anticipated to include Ground Launched Small Diameter Bomb (GLSDB) for the first time besides other munitions and weapons, according to a Reuters report that cited unnamed US officials.
According to the officials, the aid announcement could be made before the end of this week. A host of equipment, including Javelin anti-tank weapons and support equipment for Patriot air defense systems, is also anticipated in the upcoming package.
The Ground Launched Small Diameter Bomb (GLSDB) from Boeing, which has a range of about 150 kilometers, would be purchased with Ukraine Security Assistance Initiative (USAI) funding. In late November, it was first revealed that the Pentagon was exploring the possibility of sending these precision-guided bombs to Kyiv.
Ukraine has been pleading with NATO states to arm it with longer-range missiles allowing it to obliterate targets deep inside the Russian territory. Ukraine's Minister of Foreign Affairs, Dmytro Kuleba, expressed optimism last month that his country could get long-range weapons like modern drones and ATACMS.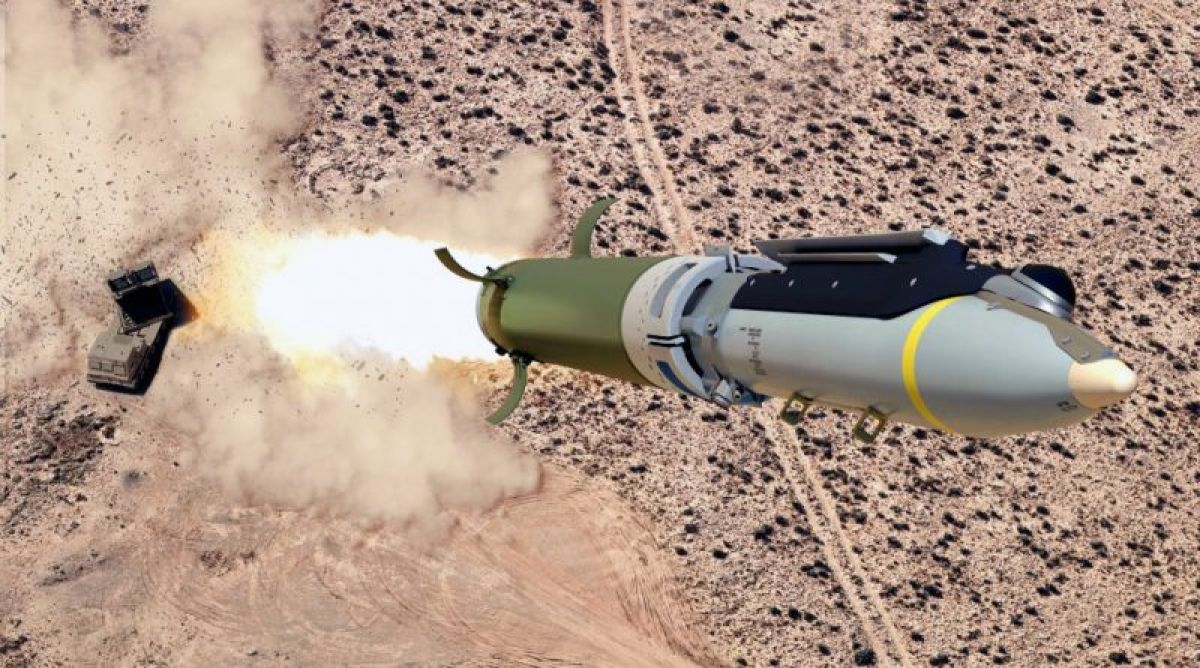 The requests for the 300-kilometer range Army Tactical Missile System (ATACMS) missile made by Ukrainian officials have been overlooked by the United States. Long-range weapons, if provided by the West to Ukraine, could provoke Russia and lead to an unprecedented escalation on the battlefield.
However, including the GLSDB precision munition in the upcoming package could bolster Ukraine's offensive as this weapon would cover most parts of northern Crimea, a territory under Russian occupation since 2014. This weapon would allow the Ukrainian military to attack high-value Russian sites beyond the range of Western-supplied munitions.
If media reports are anything to go by, the Russians are preparing for a mammoth offensive. Against that backdrop, the GLSDB will allow the Ukrainian troops to push the invaders further behind its lines.
As the former Commanding General of US Army Europe, Ben Hodges, said, "GLSDB (ground-launched small diameter bombs) will reduce sanctuary for Russians. Life is about to start getting very uncomfortable for the Russian navy, air force, and ammunition handlers on Crimea, along the 'land bridge'… and hopefully soon for repair crews on Kerch Bridge."
GLSDB Can Change The Game In Ukraine
Saab AB and Boeing jointly produce GLSDB. It combines the M26 rocket motor and the GBU-39 Small Diameter Bomb (SDB), both of which are abundant in the US inventory.
The M26 is one of the rockets that can be launched from the M270 Multiple Launch Rocket System (MLRS) and derivatives, as well as the M142 High Mobility Artillery Rocket System (HIMARS), which are already operational in Ukraine.
According to military experts, Ukrainian forces can use the bombs without extensive retraining or modification to their existing HIMARS MLRS.
The GLSDB is GPS-guided, has some electronic jammer resistance, is operable in any weather, and can take on armored vehicles. It combines a 250-pound aircraft bomb with a GPS seeker, wings, and a rocket motor.
Once the rocket reaches a pre-calculated altitude, the small-diameter bomb separates from its rocket motor and deploys its wing to glide to the target. The bomb uses high or low angles of attack and follows a predetermined trajectory to hit the target from any direction.
According to reports, GLSDB has the firepower to destroy various targets, including hardened bunkers and soft-skinned vehicles. That suggests their use in Ukraine would cause Russian forces, which are already subject to the wrath of HIMARS, great trouble.
According to open-source intelligence analyst Benjamin Pittet, the weapon might be a "game-changer" for Ukrainian forces. In a Twitter thread, he listed a few highly valuable Russian sites that the GLSDB could take out.
???
The next U.S. military package for Ukraine is rumored to contain Ground-Launched Small Diameter Bomb a long range precision munition. This thread will try to explain why this could be a game-changer. pic.twitter.com/DYbObH5Flu

— Benjamin Pittet (@COUPSURE) January 18, 2023
Many M26 MLRS rockets previously equipped with cluster munitions have been taken out of service by the US Army. Therefore, the US maintains a sizable stockpile of unused rockets. In addition, it is very easy to modify the rockets for carrying the small-diameter bomb.
The EurAsian Times had noted earlier that the GLSDBs could be highly vulnerable to the Russian air defense systems, like the Pantsir and TOR, designed to take out small aerial targets. Nonetheless, the US backs the bombs for their precision, range, and ease of operation.
The delivery of these bombs to Ukraine could be a slight departure from the previous US position that it would not arm Ukraine with weapons that can hit Russian territory. It is aligned with the latest trend of NATO states overcoming their inhibitions and arming Kyiv with lethal aid.
Contact the author at sakshi.tiwari9555 (at) gmail.com