On November 11, 2023, President Putin visited the headquarters of the Russian Southern Military District at Rostov-on-Don, where, among other engagements, he inspected what appeared to be an all-terrain vehicle (ATV).
The RuMoD, in its report on the event, stated, "The Supreme Commander-in-Chief got a close look at new models of military hardware. The Head of State received reports on the progress of the special military operation."
What the RuMoD didn't specify was one of the models of the military hardware that Putin inspected in the presence of Russian Defence Minister General Sergei Shoigu, and Chief of the General Staff Valery Gerasimov was the Chinese Desertcross 1000-3 all-terrain vehicles from Odes Industries.
Headquartered in Shandong, China, ODES Industry Co., Ltd. has a global footprint with a 30-year presence as a leading manufacturer of power sports engines and vehicles.
The Significance Of All Terrain Vehicles
You might think that the West gives Ukraine tanks, guns, HIMARS, and cruise missiles. That is big news! How is China giving an ATV to Russia news?
Well, it's news because Russia has tanks, Russia has guns, and MLRS, Russia has cruise missiles – all of them in large numbers and of many types. What Russian forces lacked so far was adequate mobility – all-year, all-terrain mobility.
On November 11, 2023, President Putin visited the headquarters of the Russian Southern Military District at Rostov-on-Don, where, among other engagements, he inspected Chinese all-terrain vehicles (ATVs). pic.twitter.com/2ppKJAmOxt

— EurAsian Times (@THEEURASIATIMES) November 19, 2023
Tanks, artillery guns, and MLRS get bogged down in wet ground and deep mud, ATVs don't. Movement of armor and artillery are easy to track using satellites and high-flying drones, but ATVs are a lot harder to detect.
As the supply of Western weapons dries to a trickle, Ukrainian forces will run out of steam. More significantly, they will run out of flesh, with the number of citizens that can be mobilized fast dwindling.
The battlefronts will stabilize, and both sides will strengthen their defensive lines and increasingly resort to trench warfare. Under the circumstances, the significance of ATVs cannot be overemphasized. Through quick transportation of ammunition and personnel to vulnerable positions and rapid evacuation of the wounded, they will bring stability to the units deployed along the battlefront.
President Putin's Nod
Russia is averse to importing military hardware from abroad, but since the start of its Special Military Operation (SMO) in Ukraine, and the consequent sanctions imposed on it by the West, it has shown flexibility.
The import of Shahid 131 kamikaze drone was a case in point.
It's evident that the import of the Chinese vehicle was cleared by President Putin himself, and for that to happen, there must have been some very good reasons. The President didn't visit Rostov-on-don as a motorsport enthusiast!
Desertcross 1000-3
According to the placard displayed next to the vehicle during President Putin's visit, the Desertcross 1000-3 ATV is designed for patrol and reconnaissance operations, raid and search and rescue operations, as well as transportation of material in difficult road and soil conditions.
The vehicle, which has a curb weight of 1050 kg, can carry a load of 550 kg on its pickup bed and can additionally tow a trailer weighing 300 kg.
The ATV's load-carrying capacity is 50% more than that of the Russian-developed AM1 ATV, which was developed for use by Russian special forces. The AM1 is configured to carry and mount weapons, not to carry a load.
It can, however, pull a trailer weighing up to 500 kg. It has a special rack for mounting the AK-74, grenade launcher, and sniper rifle. Sans a weather-protective cabin, the open vehicle is not suited for winter operations.
Russian Forces Using Desertcross in Kherson
Russia has already deployed 537 Desertcross vehicles operationally in the standard configuration.
Military correspondent Alexander Kots recently shared footage of Russian troops in the Kherson direction using the all-terrain vehicles from ODES.
In addition, Russia has ordered 1590 customized units of the vehicle. Of these, 500 units are to be delivered in December 2023 and 1090 units in the first quarter of 2024.
The customized variant ordered by Russia is a soft cabin convertible that features internal heating, a front bumper with an amplifier, and rubber bumpers.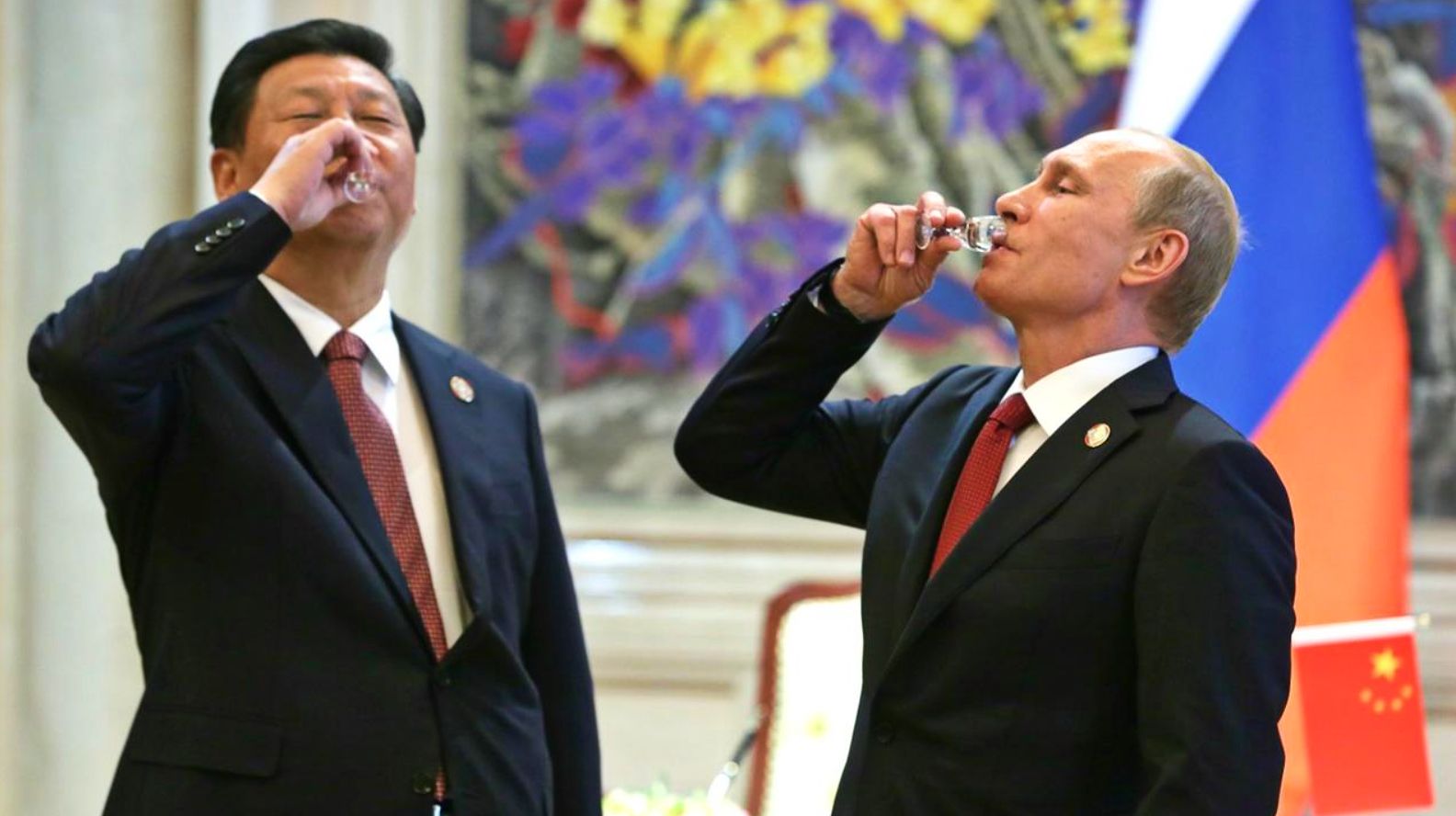 Conclusion
The reaction of the US government to a Chinese supply of 2127 ATVs for military use to Russia in November 2022 would have been much more strident than it's been now.
A year back, the US leadership still nursed delusions of a Russian capitulation. Not anymore. The best Biden could do was pathetically call Xi a dictator!
It's doubtful that Russia is acquiring the ATVs just to stabilize the battlefront. While that may be the initial aim, the long-term intent is more likely offensive.
Russia may finally have decided to put its well-trained and rested reserves to good use to redraw its border with Ukraine in a manner that minimizes the threat of long-drawn attritional warfare.
Vijainder K Thakur is a retired IAF Jaguar pilot. He is also an author, software architect, entrepreneur, and military analyst. VIEWS PERSONAL
Follow the author @vkthakur